Wakamatsu Yakiniku: The Ultimate Japanese BBQ Experience in Lapu-Lapu City
Hey there, fellow foodies! Are you in for some unlimited Japanese BBQ adventure? Join me on another one of my food finds at Wakamatsu Yakiniku, a hidden bbq haven located in Lapu-Lapu City, Cebu.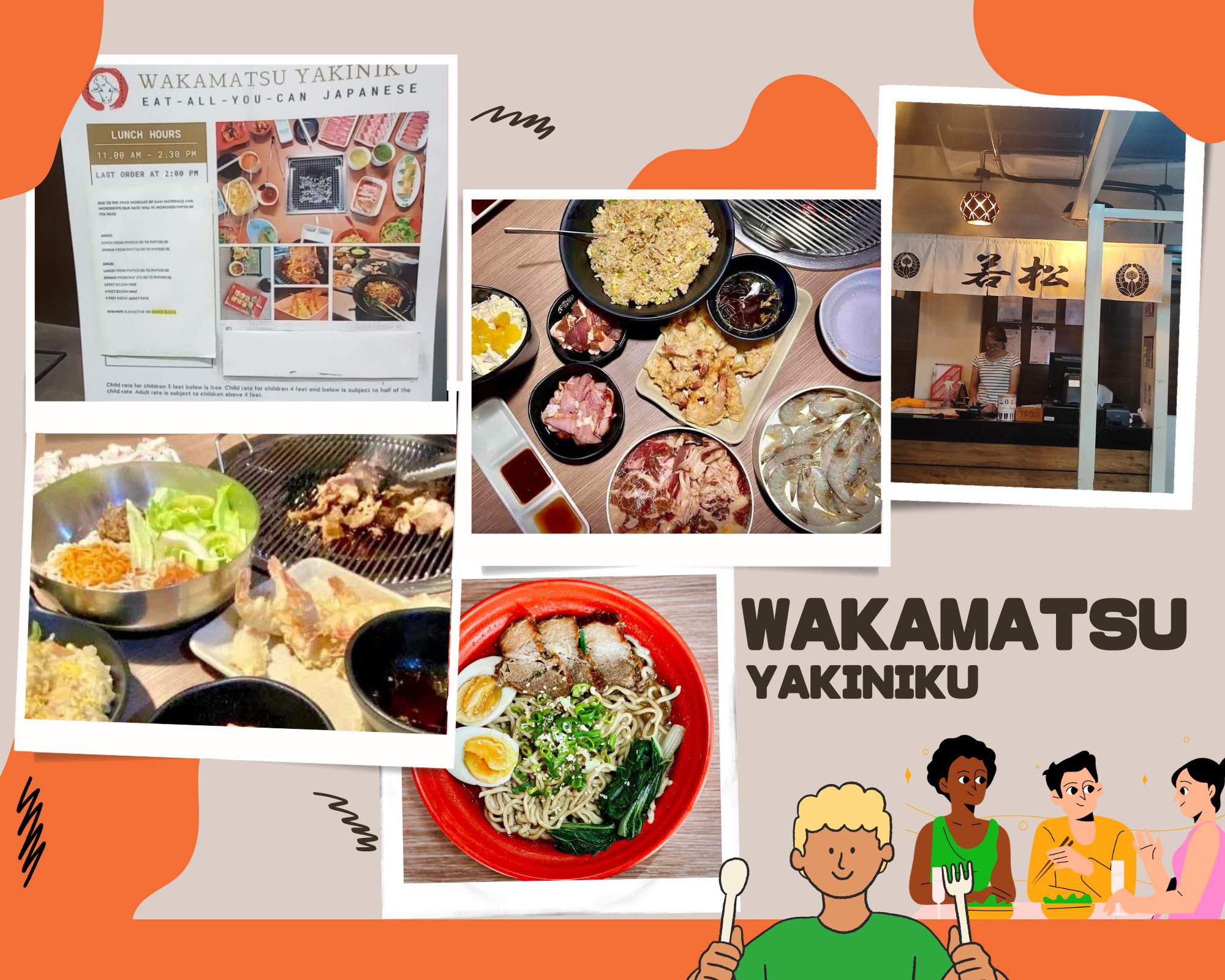 But first things first, let's talk about Yakiniku. What is that?
Yakiniku is a Japanese grilling style where you grill bite-sized meat and veggies right at your table. In Japanese, "yakiniku" literally means "grilled meat." Interestingly, this practice actually originated from Korean barbecue, known as "gogi-gui," and it made its way to Japan in the early 20th century.
Now, so much for the history, let's dive into our experience at
Wakamatsu Yakiniku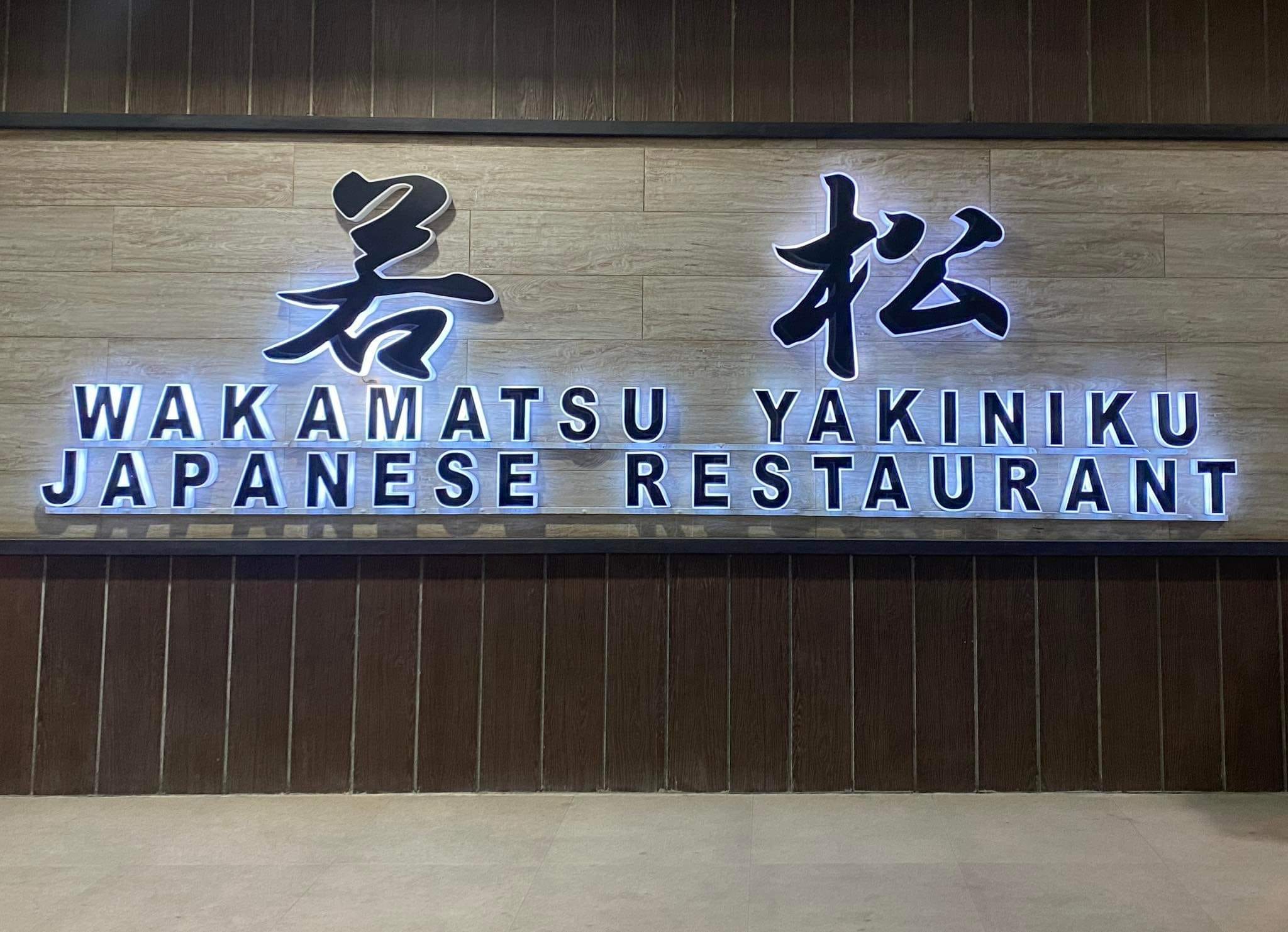 Together with my awesome work buddies, we head on a 2.5-hour road trip to Lapu Lapu City via the famous longest bridge in the country CCLEX. Despite the rush hour traffic, we made the most of our journey, catching up and singing along to our favorite soundtracks over the car stereo. With these guys, there's never a dull moment.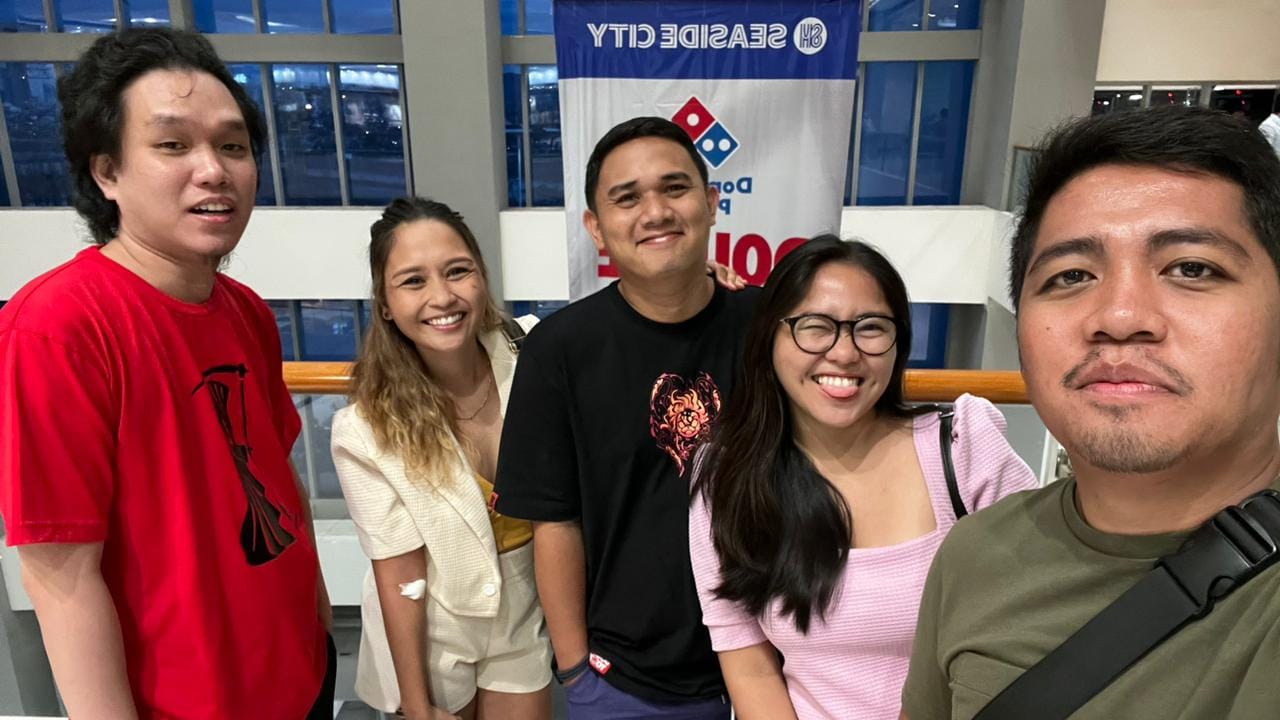 Left to Right : Babi, Me, Eman, Ria and Louj




One of our friends, Babi, recommended Wakamatsu Yakiniku as his brother had already tried the resto and vouch that it is worth visiting. Trusting his taste in food, we eagerly set off for our mouthwatering adventure.

Wakamatsu Yakiniku has two branches in Cebu, one in Pacific Square Building in Cebu City, and the other, which we visited, in Mactan Town Center, Lapu-Lapu City. As we stepped inside, we were greeted by a delightful dining atmosphere. The restaurant has an interesting rustic wooden interior. The rich brown hue provided a cozy ambiance. The place was not that big but each table was thoughtfully separated, ensuring an authentic and intimate Japanese experience.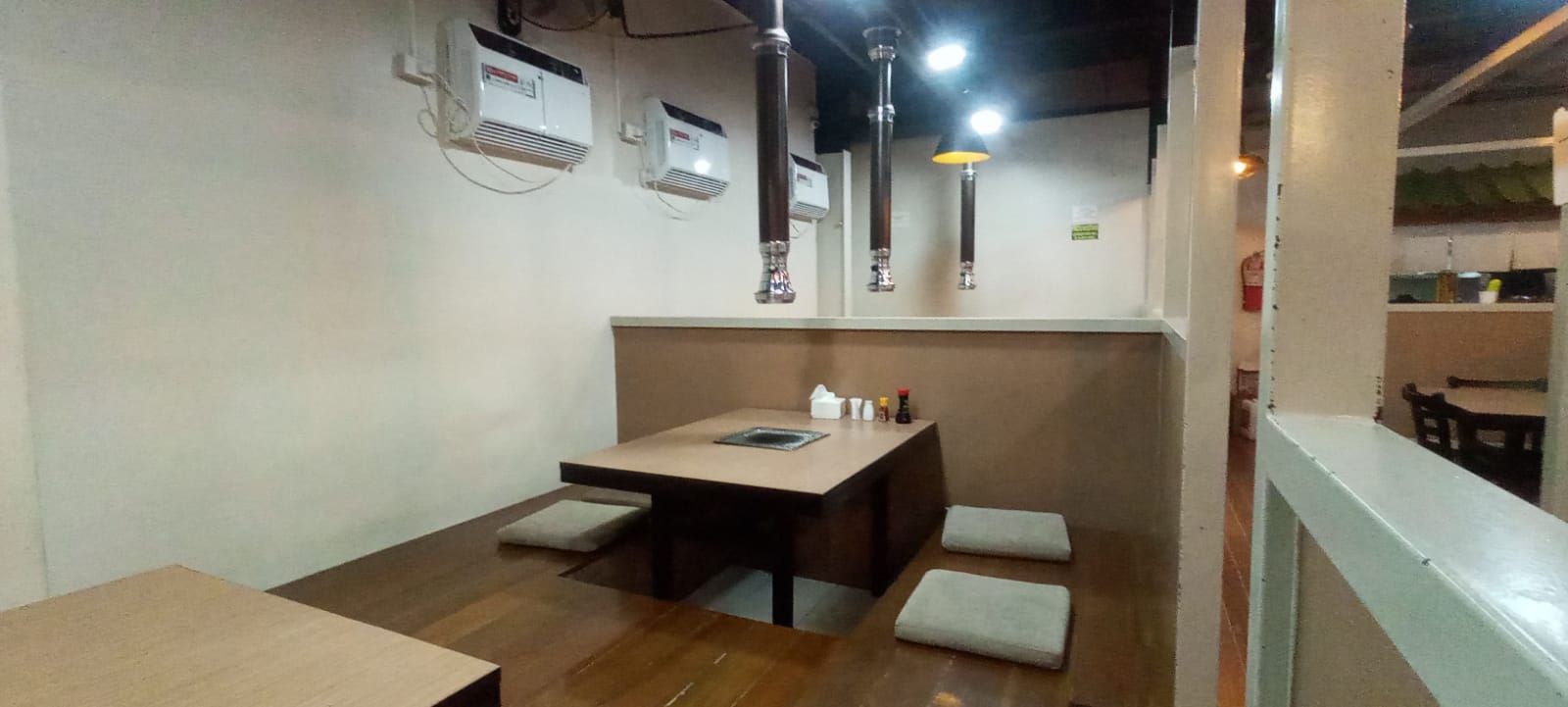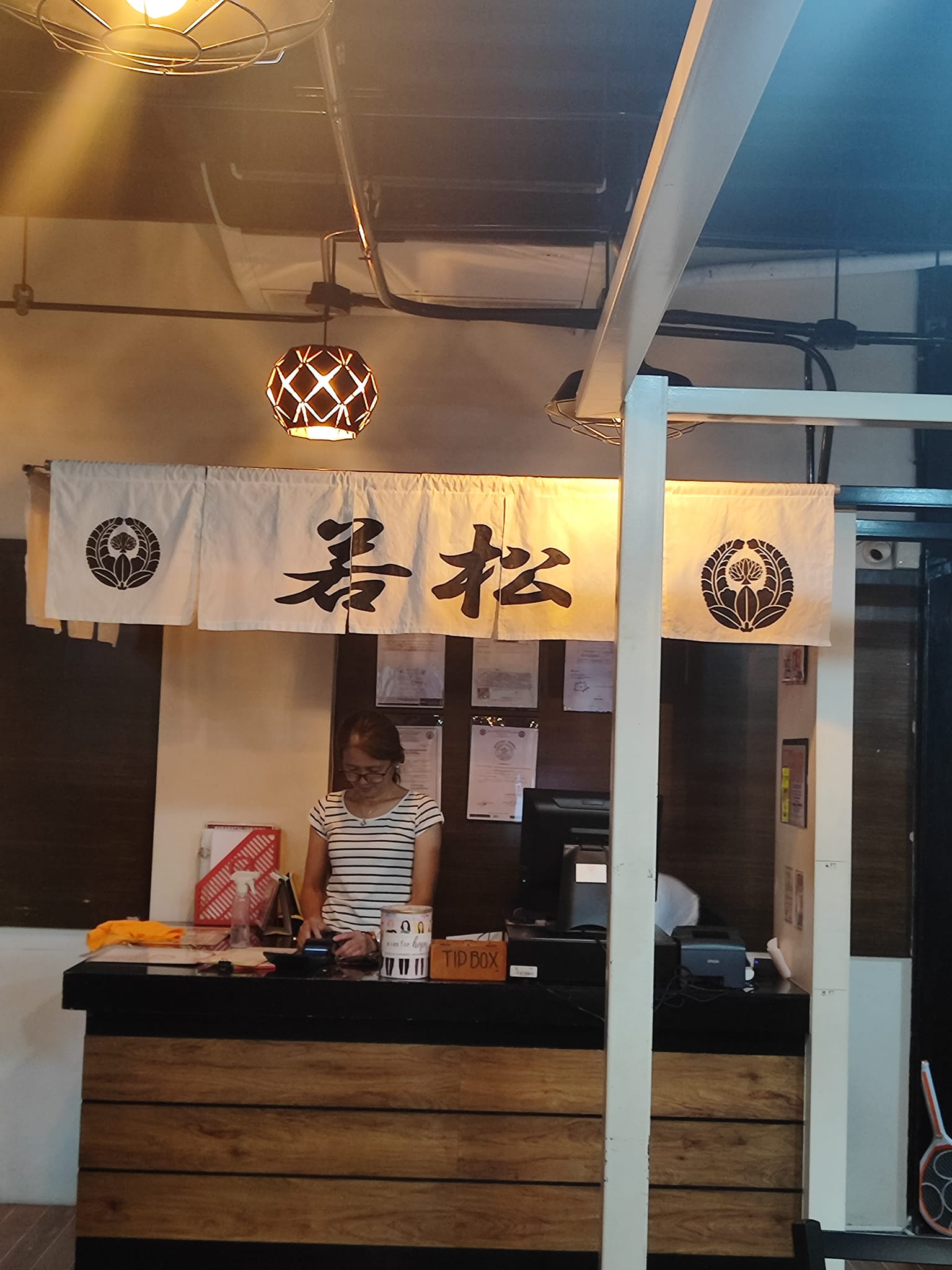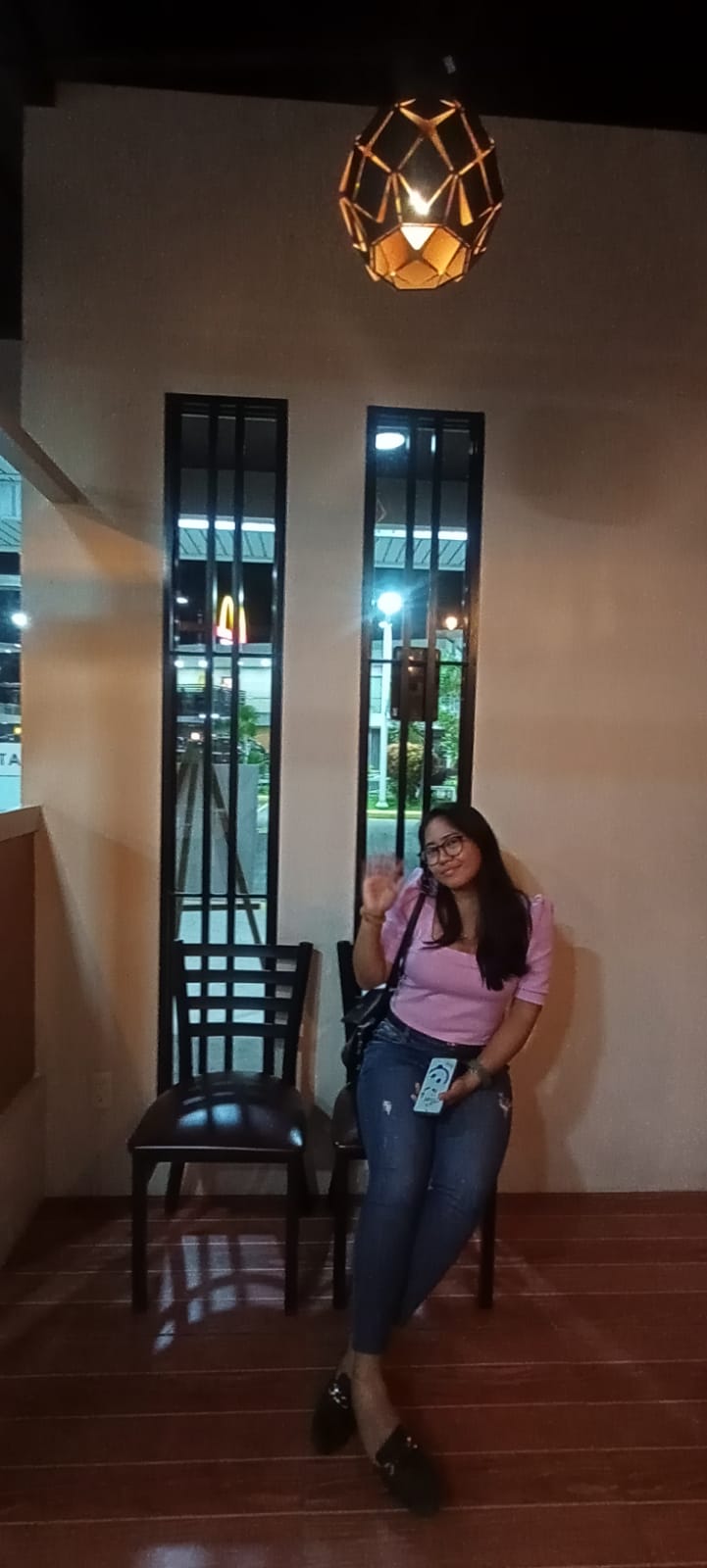 The restaurant is open from Tuesday to Sunday, serving lunch from 11 AM to 2:30 PM (last call at 2 PM) and dinner from 5 PM to 9 PM (last call at 8:30 PM).
Arriving close to closing time, the place wasn't crowded, and a group of Japanese gentlemen had just finished their meal. We jokingly remarked that this was a true testament to the restaurant's authenticity.
And indeed, the food did not disappoint. Every bite of the flavorful meat left us wanting more, plus they have a diverse selection of side dishes. In just an hour, we filled our bellies to the brim. Personally, I ordered their sizzling bibimbap, served in a hot stone plate, and it was a delight. The flavors were on point, and I was super satisfied. The unlimited shrimp tempura and gyoza, was also two of our favorite picks from the menu. Oh, did you know, Wakamatsu also offered sashimi. As someone who isn't typically a fan of raw fish, I was hesitant but decided to give it a try. To my surprise, the sashimi melted in my mouth, without a hint of fishiness and I'm already looking forward to trying more on our next visit.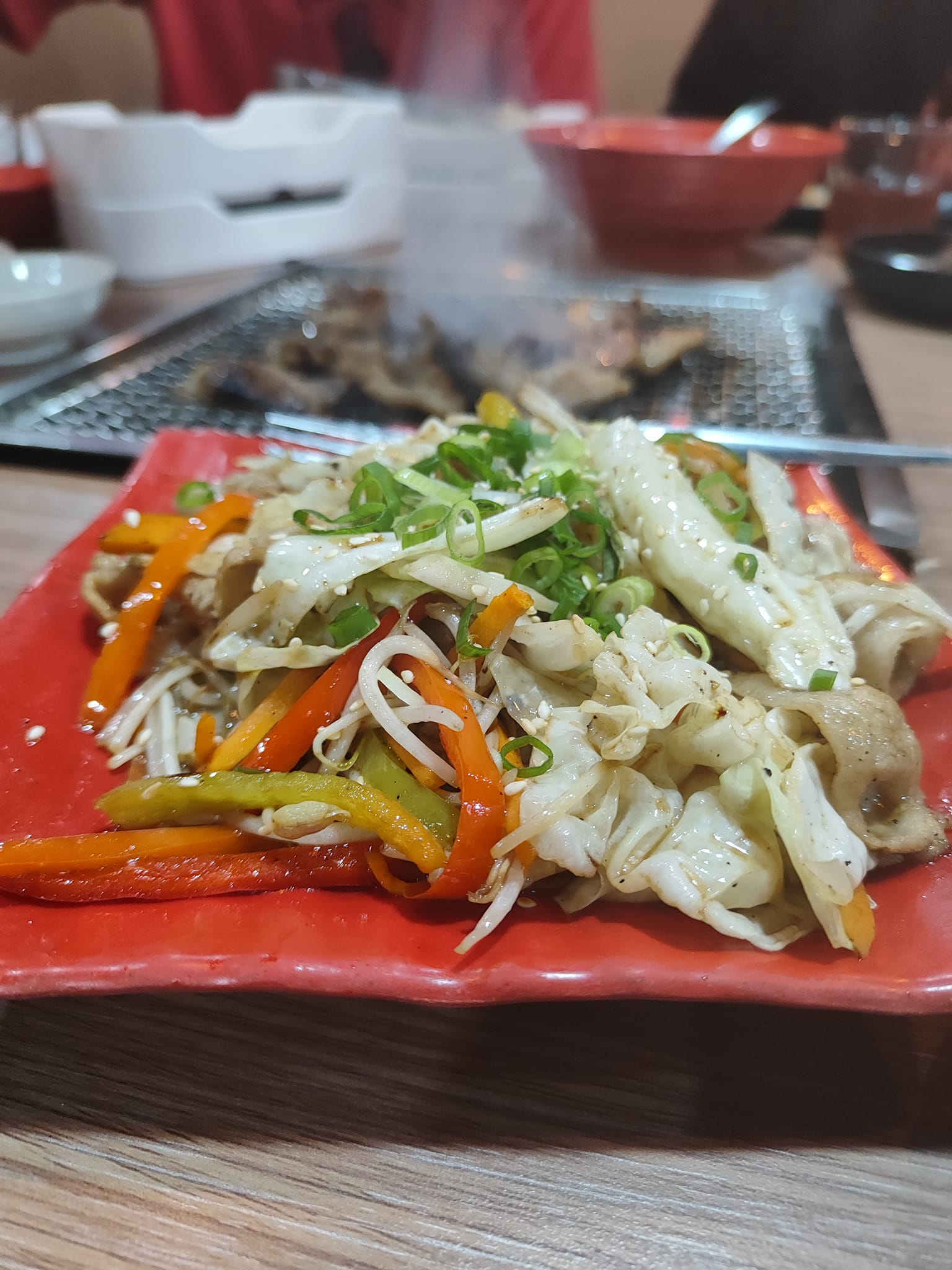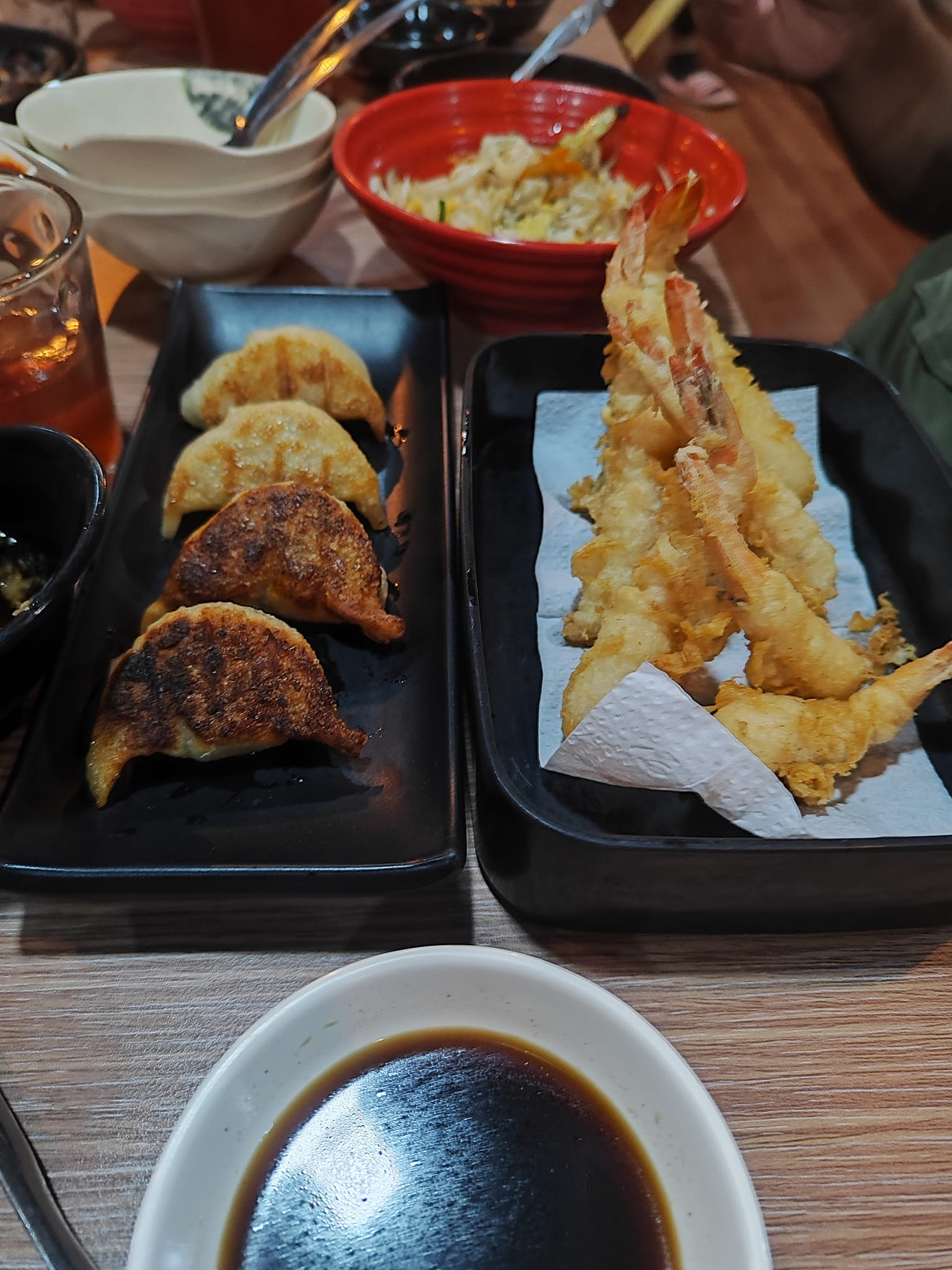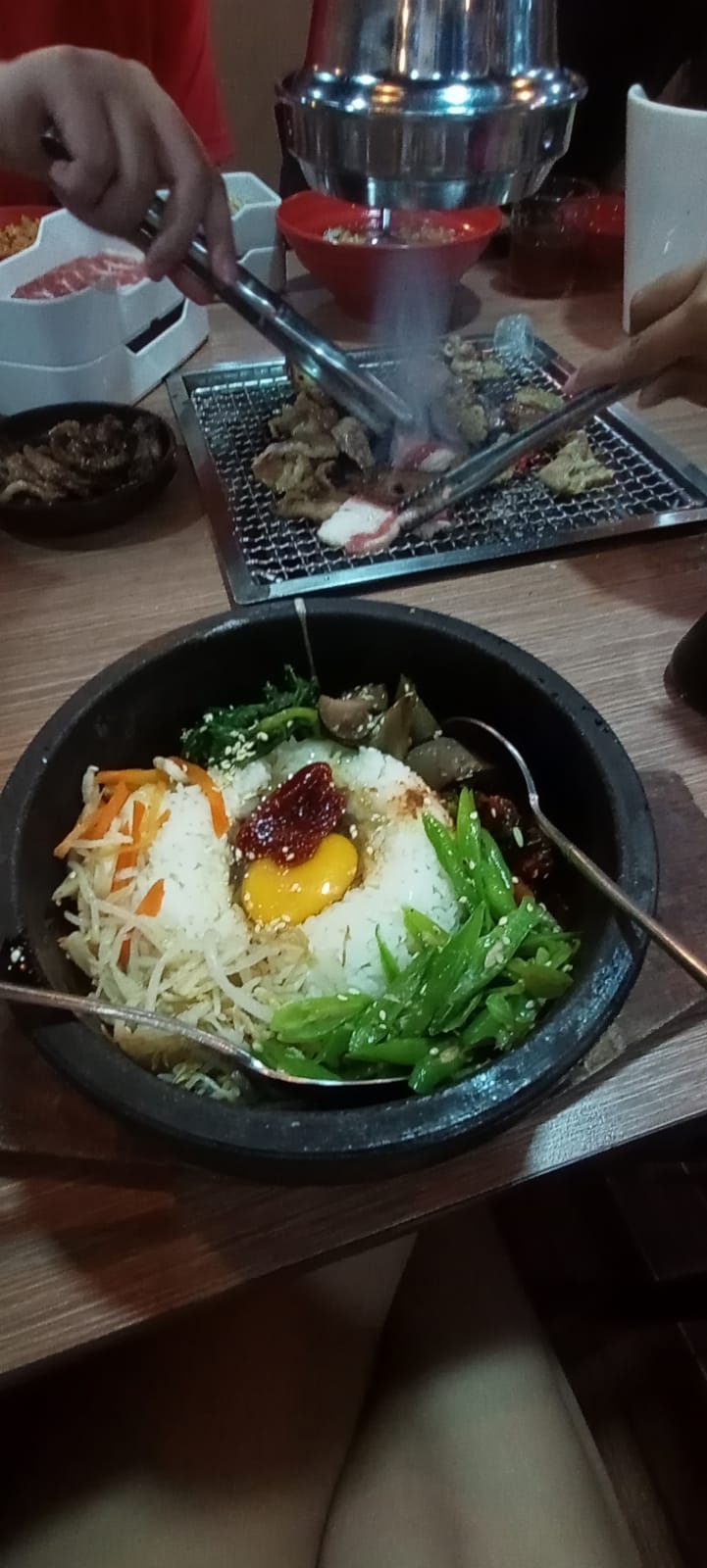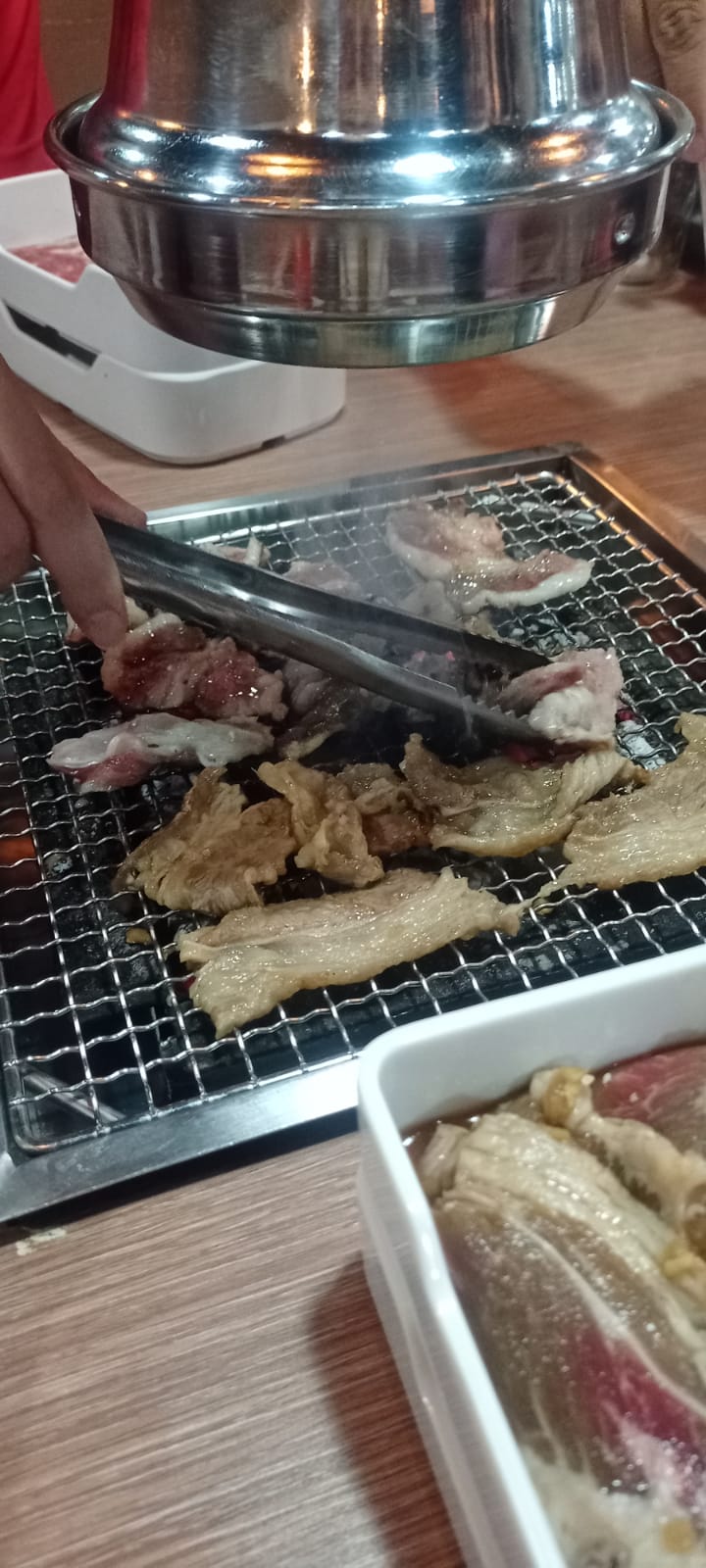 Another standout dish was the
mango kani salad, which I personally adored. Creamy mayo, sweet mango, and crunchy cabbage harmonized perfectly, creating a burst of flavors in every bite.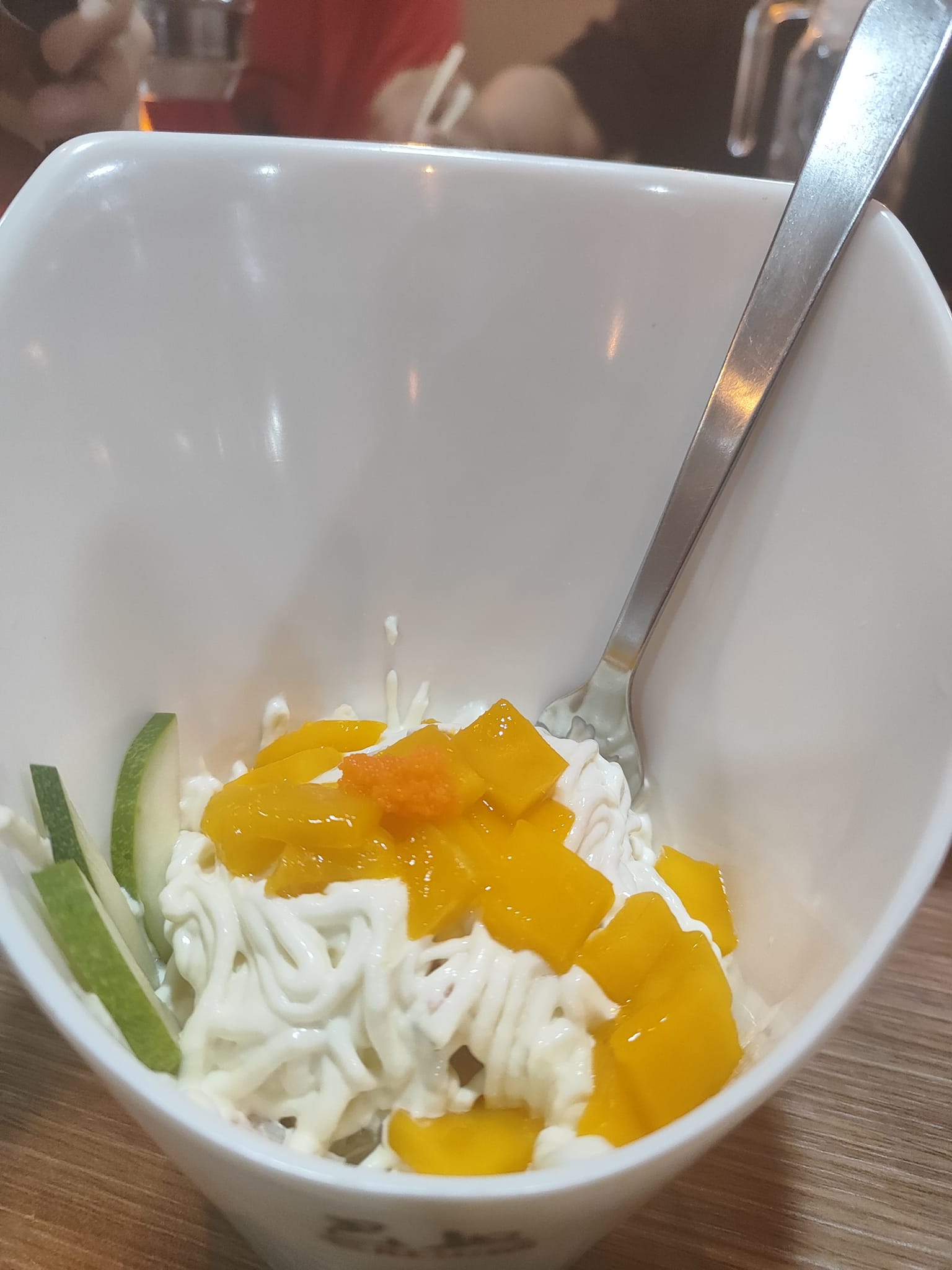 If you're in Lapu-Lapu City and seeking an authentic yakiniku experience, I highly recommend this place. Not only is the food superb, but the staff also deserves a special mention. From the moment we stepped in until we left, their friendly servers greeted us with warm smiles. Their quick service in refilling our orders really enhanced our dining experience. They deserve a two thumbs up for the exceptional customer service we received during our one-hour stay.
Now, let's talk about the prices:
For lunch, the cost is 700 pesos, while dinner is priced at 800 pesos. Trust me when I say that this is worth your money.
So, if you're craving an unforgettable yakiniku experience in Lapu-Lapu City, head over to Wakamatsu Yakiniku. Give in to their delicious dishes, enjoy the cozy ambiance, and be treated to top-notch service by their friendly staff. I promise, Your taste buds and your belly will thank you for it.
Check out their Official FB Page for additional information.
Till our next find! xoxo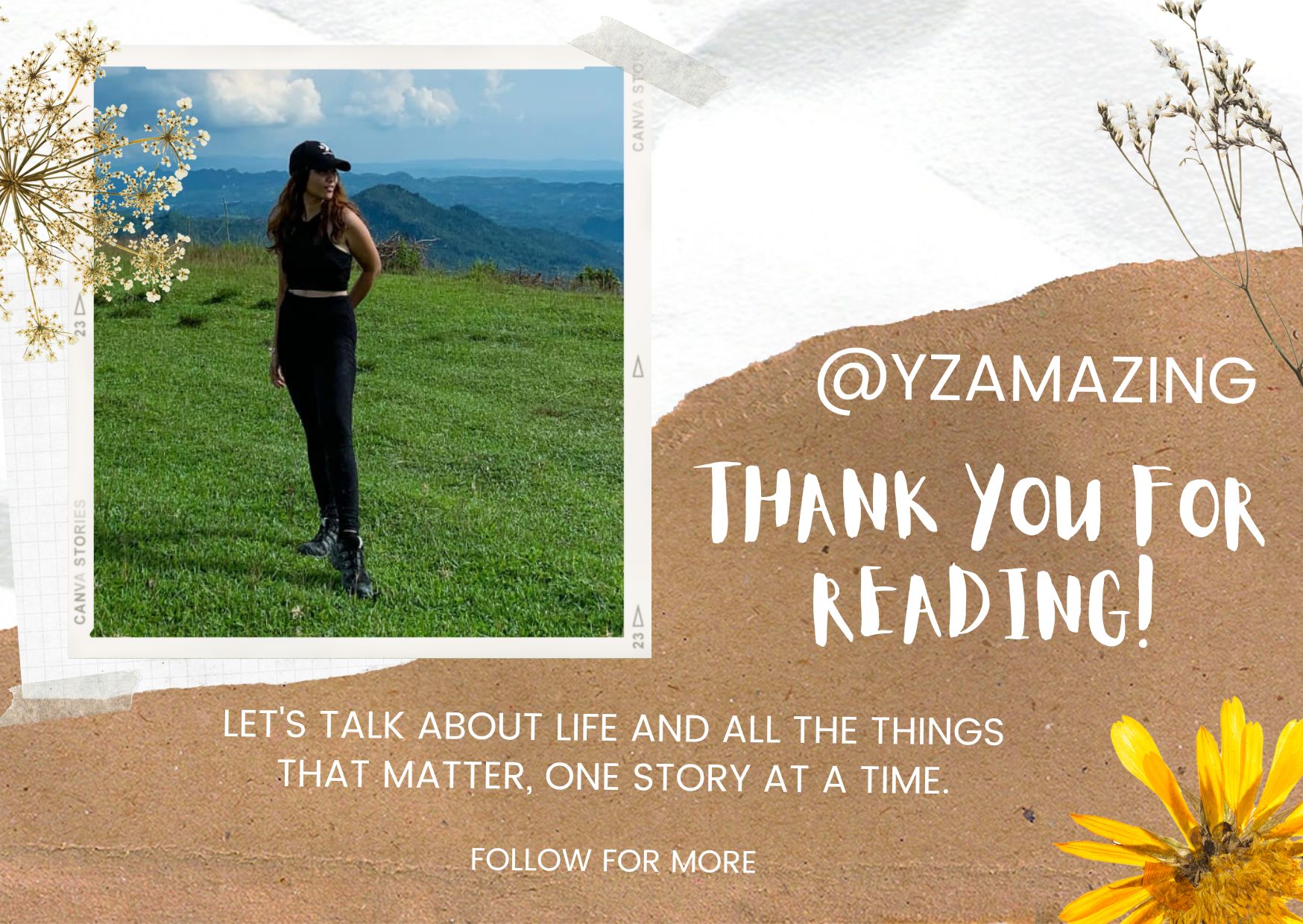 Ma. Morena
is a nature enthusiast, an optimist and outgoing person who loves turning her adventure and thoughts into writing.
Liked what you read? show some love by sharing your comments and upvote the content. Feel free to re-blogged the post and help spread positivity by paying it forward.