Trying out the latest Yakiniku & Shabu-Shabu in Town – Welcome to Yakinabe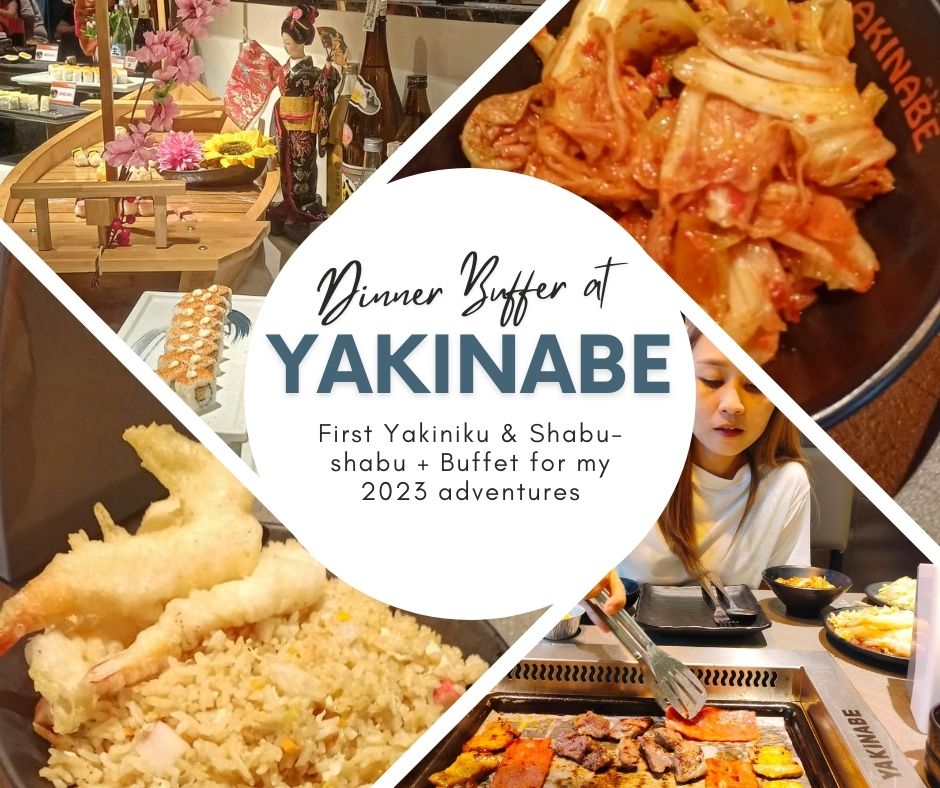 Happy New Year to everyone! So much for my new year resolution to start my diet, it's just hard to say no to some Japanesse BBQ and buffet. I spent almost a day at the salon last Saturday, and I was really starving. My hair took about 6 hours to finish. Good thing mommy @explorewithsasha is there to the rescue. We planned to meet up in Ayala Mall to try the newest yakiniku and shabu-shabu in town.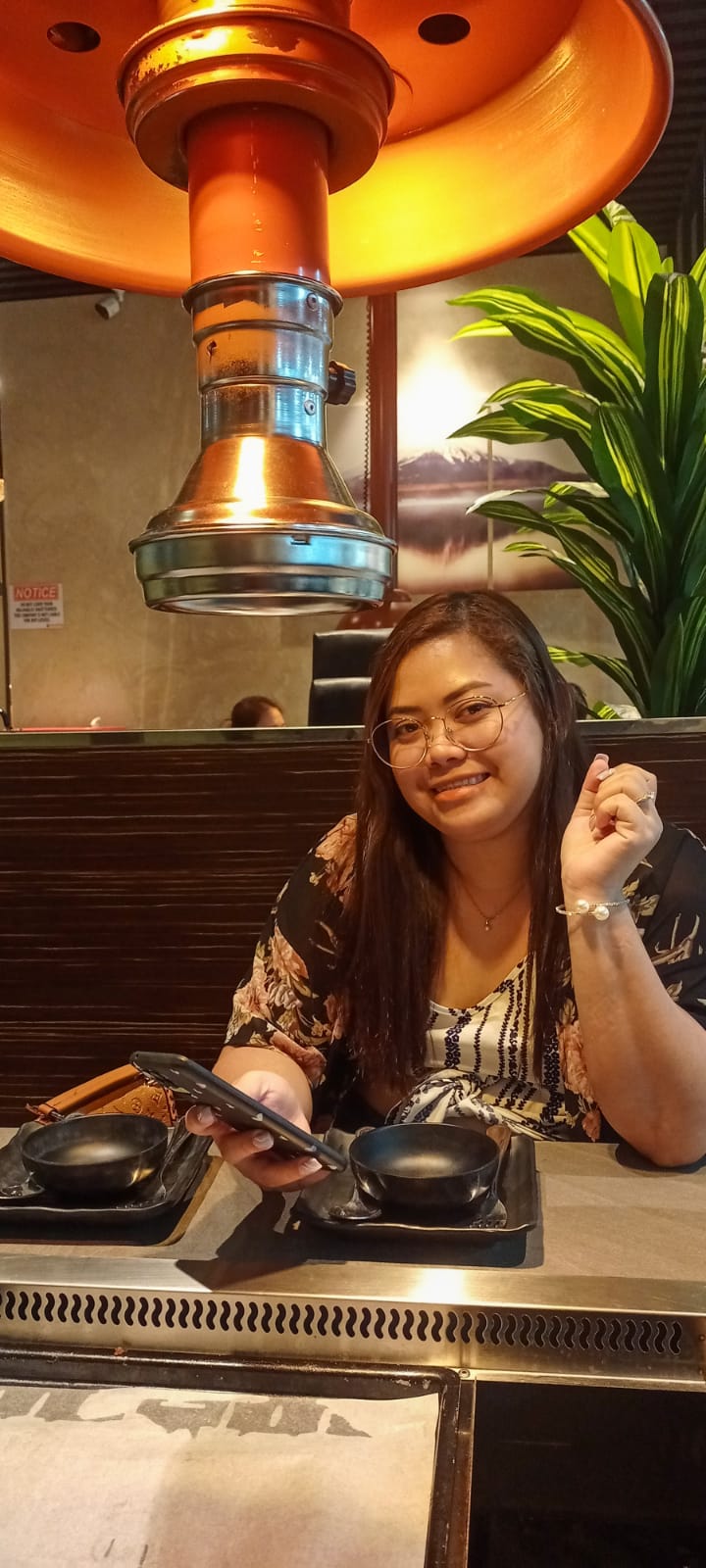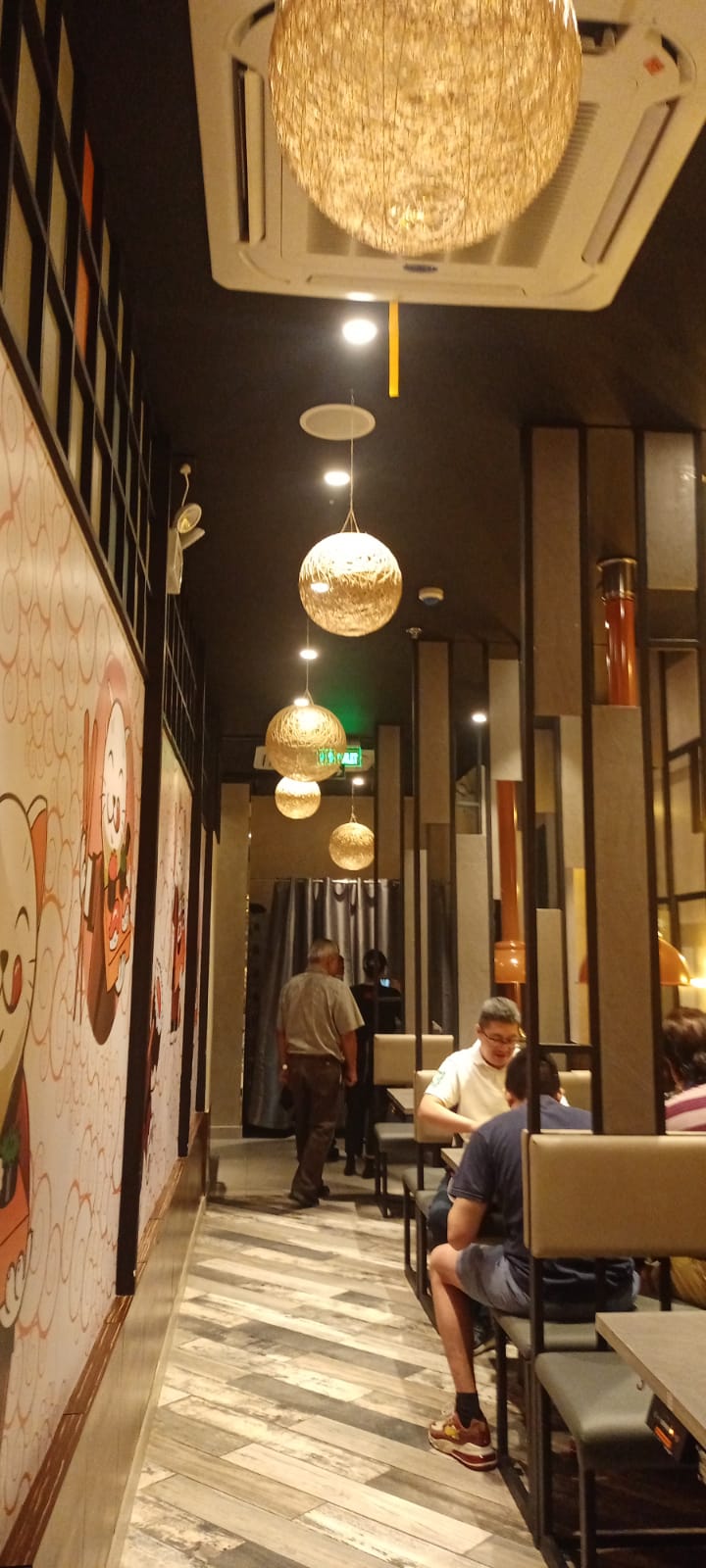 Yakinabe just opened last December, and their first branch is in Ayala Malls, located at Level 3 just near Toys R Us and beside Choobi-Choobi. The restaurant is a sister company to my other favorite buffet, Yakimix.
Although the price is quite high, I must say that it was worth it. Aside from the Japanese BBQ and Shabu-Shabu, the restaurant also has a full buffet packed with different cuisines; during our visit, they had some salmon, lechon de leche, tempura, and so many different dishes to choose from. They also have unlimited drinks like sodas and juice, and I also saw a tea station. Aside from the main course, they also have a variety of desserts, which include ice cream, some pudding, chocolate cake, and a whole lot of fresh fruits.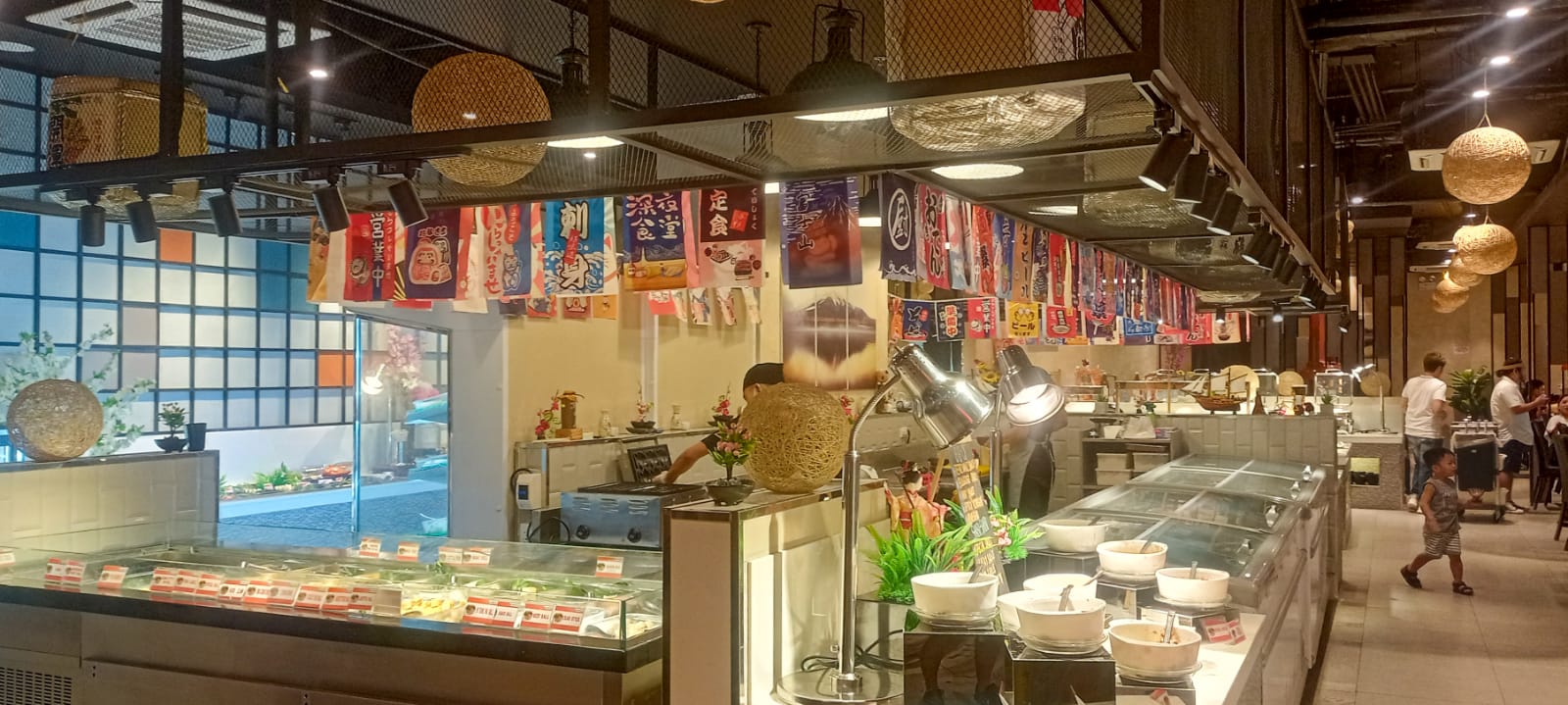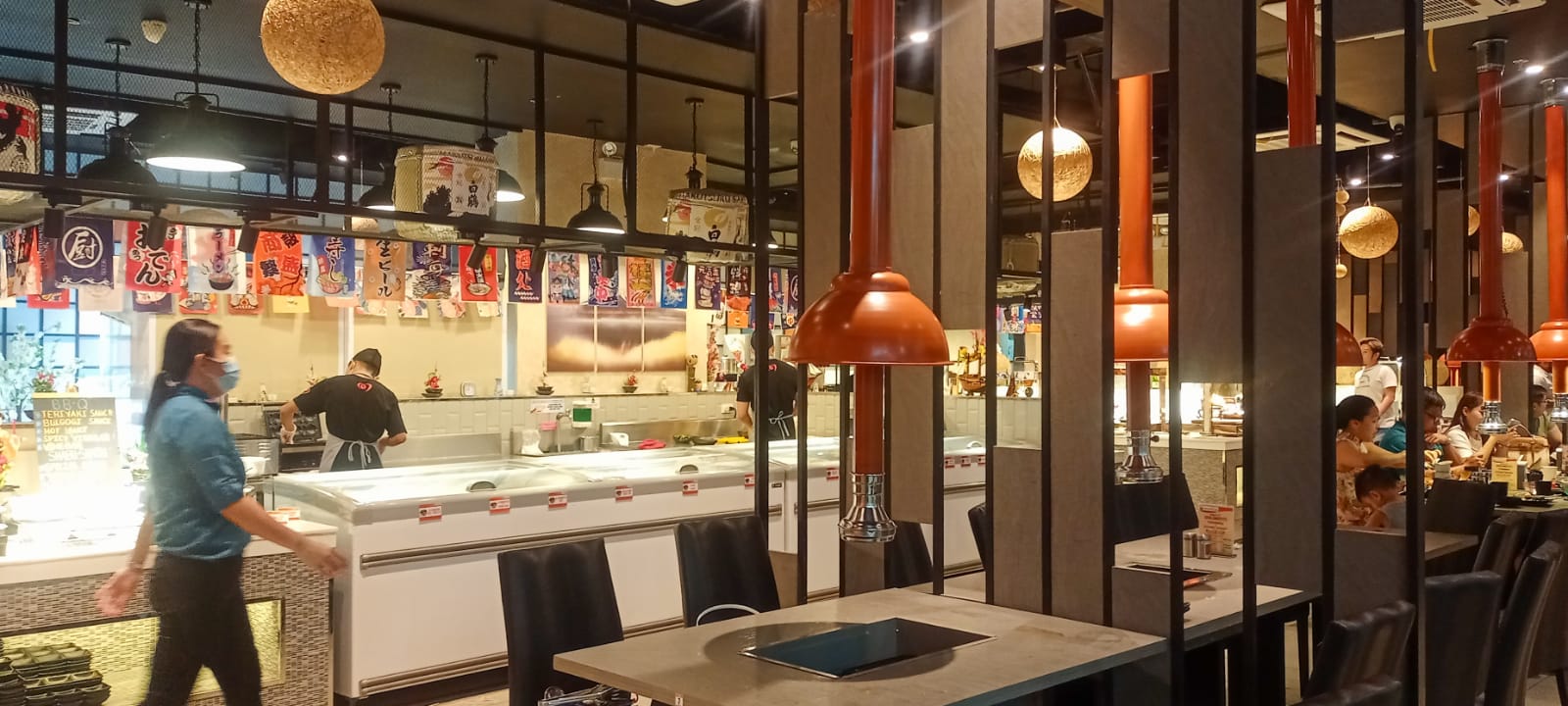 We were there during dinner time and paid 799.00 ($14.39) per head; that was the regular rate for the dinner buffet between Monday and Saturday, while the lunch cost 699.00 ($13.39). Meanwhile, if it's Sunday or any other holiday, the price for both lunch and dinner is 799.00 ($14.39).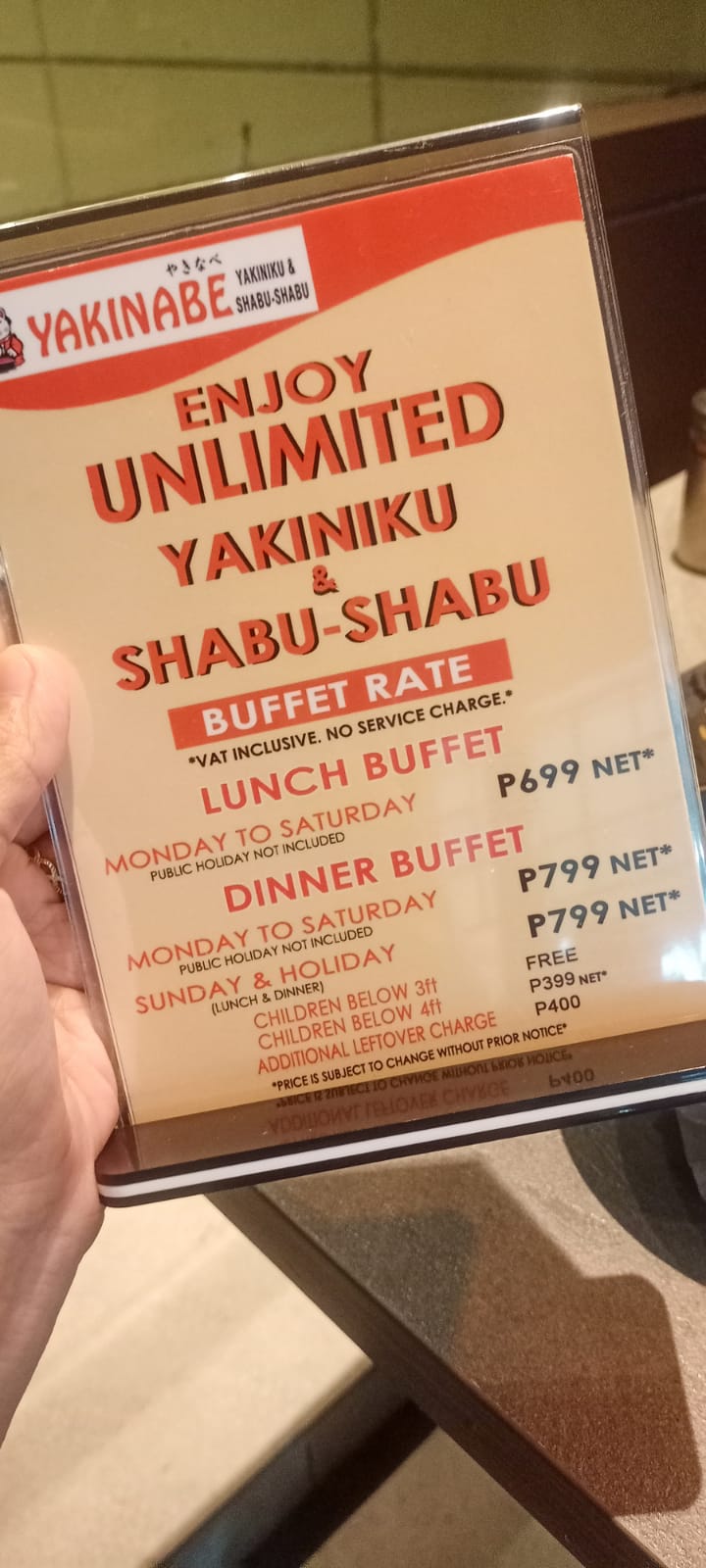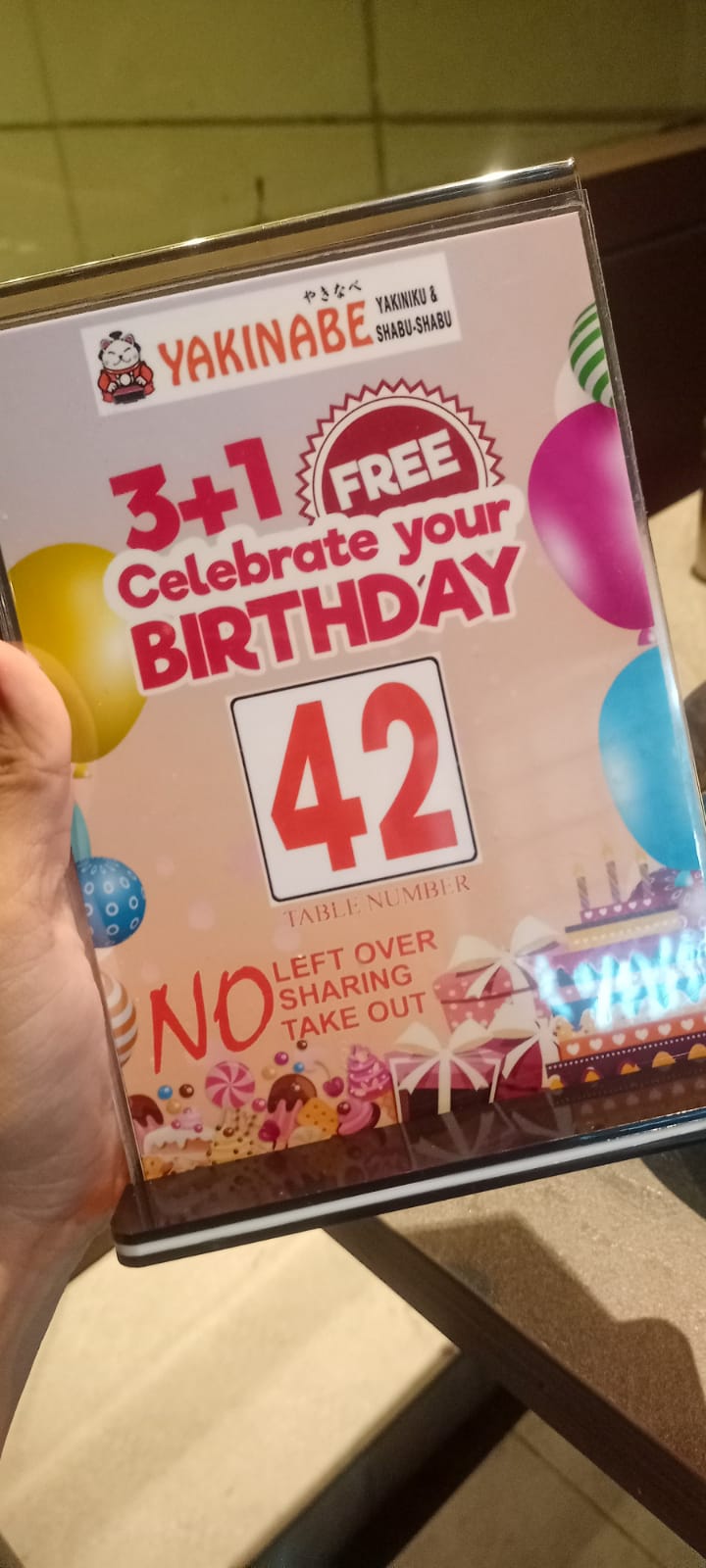 They also have a birthday promo special, where the celebrant can get a free buffet during his/her birth month as long as he/she brings with him/her 3 full paying guests.
I liked the setting in Yakinabe; the tables have some partition between you and the others, giving you a sense of privacy while enjoying the sumptuous buffet. There are also available fork and spoons that are already placed on the table aside from the chopsticks. The restaurant also has a wide space and I think my most favorite part was that you need to wait for the waiters to give you the meat for grilling the Japanese's bbq unlike in other samgyupsal I've been too where most of the times It takes too long to get the refill your meat order since they are busy assisting all the other customers.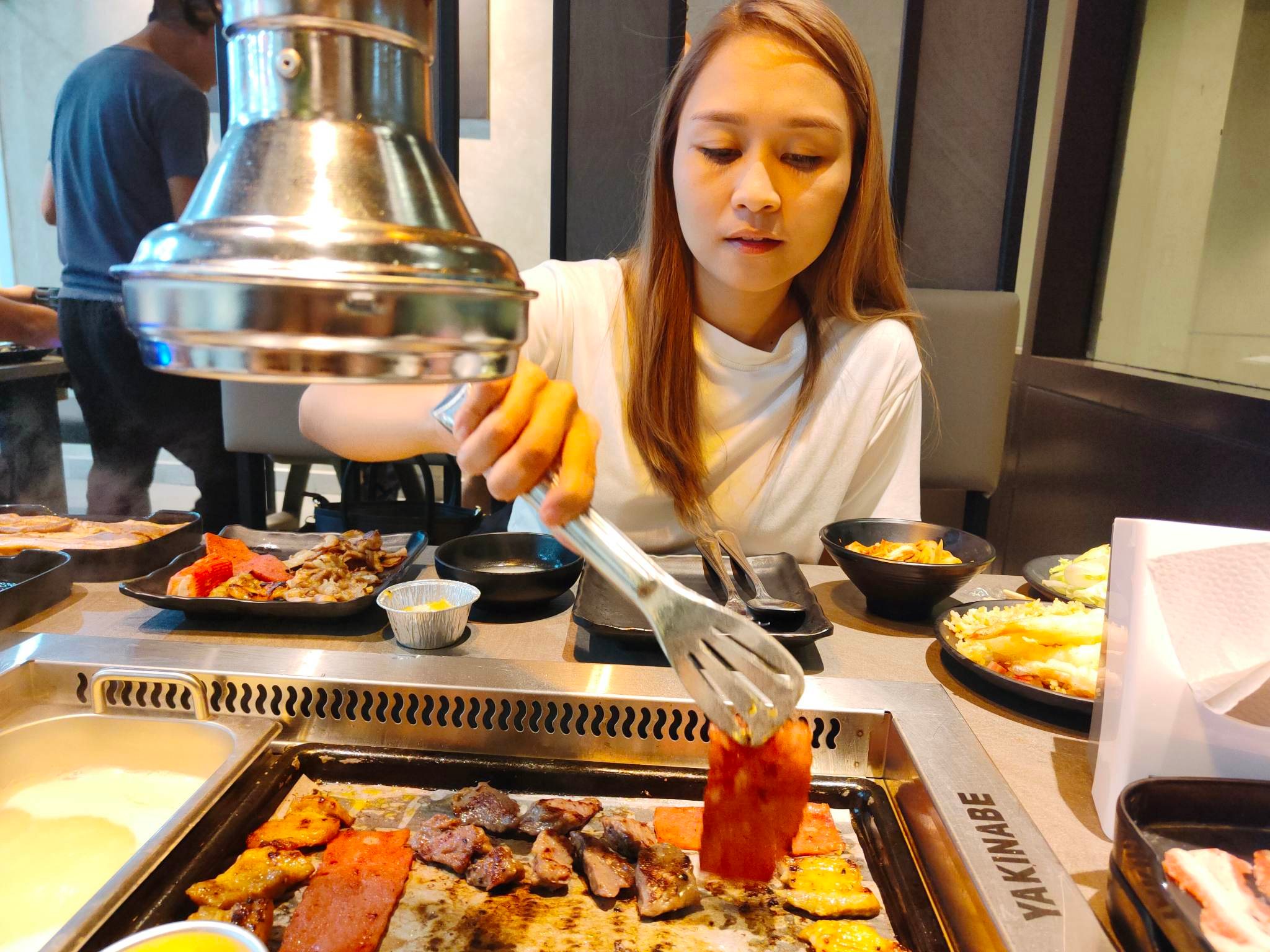 In Yakinabe, everything is self-service. You can just get your meal refill at the counter. Everything is just smooth. I really enjoyed my first time experience in their resto and I cant wait to be back and bring my partner with me.
How about you? How is the new year going so far? Any new adventures or places you were able to visit? Wherever you are in the world right now, I hope that you are having a great time.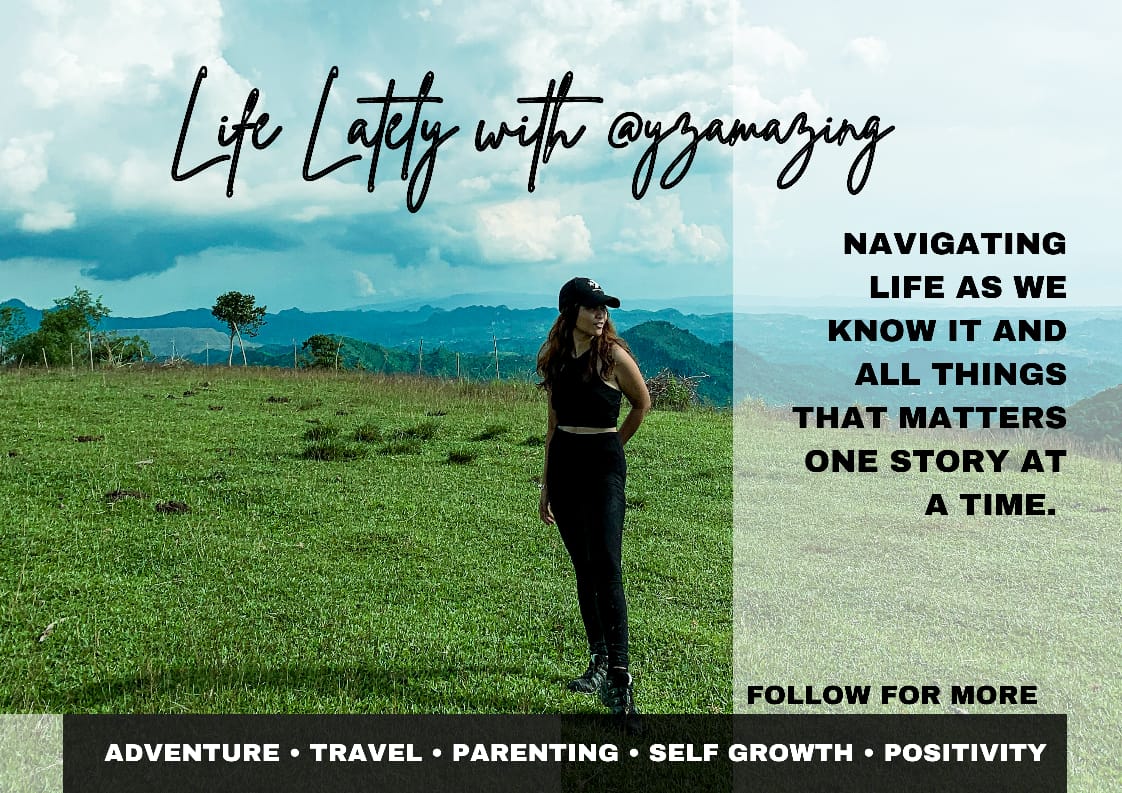 Ma. Morena
is a nature enthusiast, an optimist and outgoing person who loves turning her adventure and thoughts into writing.
Liked what you read? show some love by sharing your comments and upvote the content. Feel free to re-blogged the post and help spread positivity by paying it forward. Don't forget to follow her for more stories and adventures here on Hive.

---
All photos were taken and edited by me unless stated otherwise. Images may have been shared to my social media accounts prior posting to the blog.
---