Top 10 Entrepreneurial Tips that I have Learned which actually Works - Business Tips by Yza
Hello, Business-Minded Friends! In connection to my last blog about my business venture that gave me a 671% ROI in 5 months, I would like to share with you the Top 10 Tips that I have learned from my personal experience.
Unleash that entrepreneurial side of you and let's get started.
1. Develop a business plan and put emphasis on your SWOT analysis.
Winston Churchill once said: "He who fails to plan is planning to fail" A good business needs thorough planning. You need to find your niche in the market and analyze its strengths, weaknesses, opportunities, and threats.
Here is the SWOT Analysis for JD's Homemade :
Strength
The quality of the products we sell. It was our edge against commercially produced Longanisa.
• There are no preservatives or meat extenders added.
• Years of experience have resulted in product mastery.
Weakness
• Branding
It's quite a challenge to compete in the food market, especially if you have little to no brand to your name. There are a lot of branded competitors that are far more affordable in pricing compared to ours.
• Restrictions on distribution. We solely relied on social media and word of mouth back then, and we only had a few resellers, so we were unable to reach a vast market.
Opportunity
COVID-19 was a blessing in disguise. Everybody was locked down in their homes, and that was when social media marketing boosted our sales. People preferred to have their food delivered straight to their homes. During the pandemic, different Social Media Community focused on Food and Selling Goods emerges like mushrooms. We made sure that we are always visible in this pages to gain attention and attract possible customers.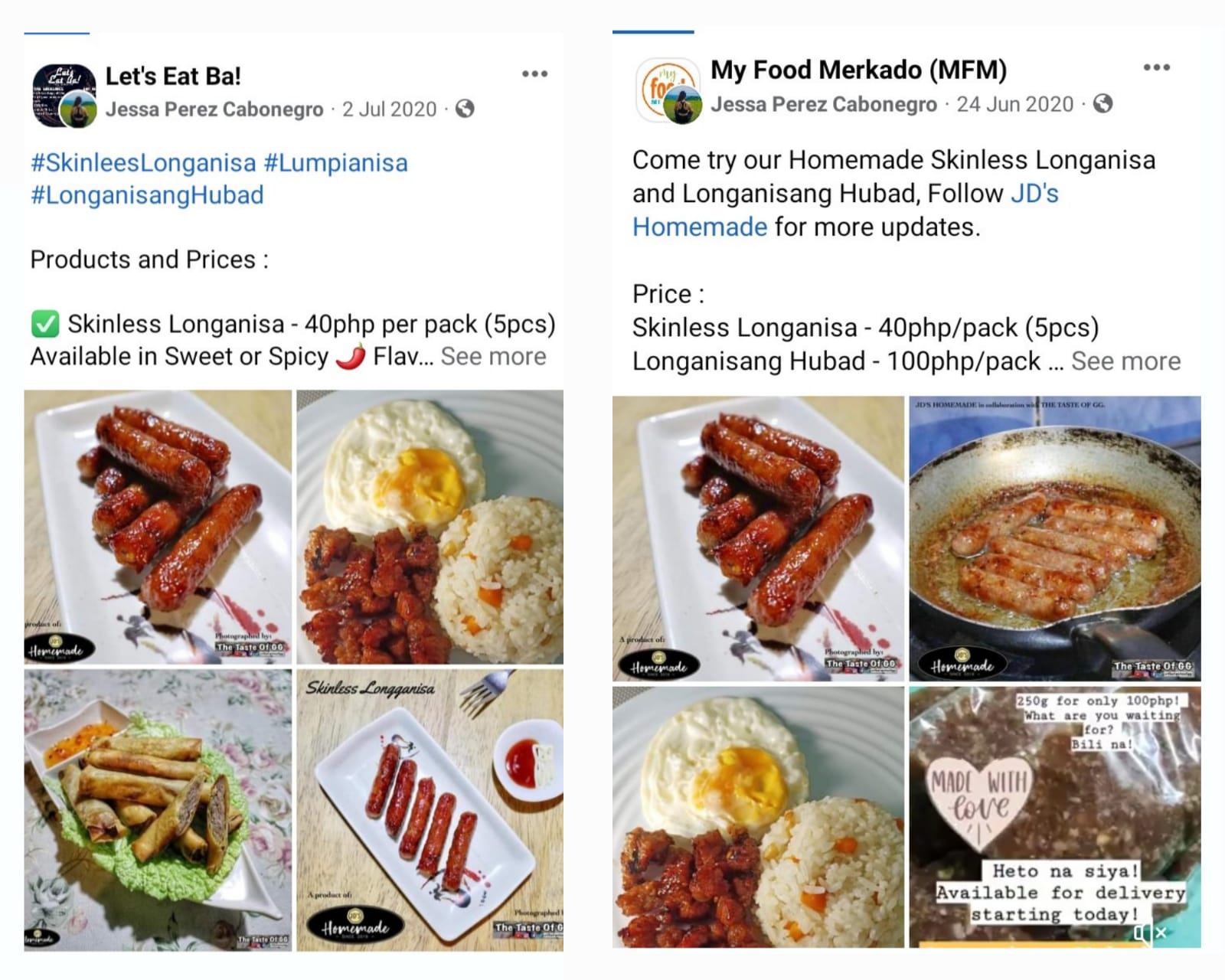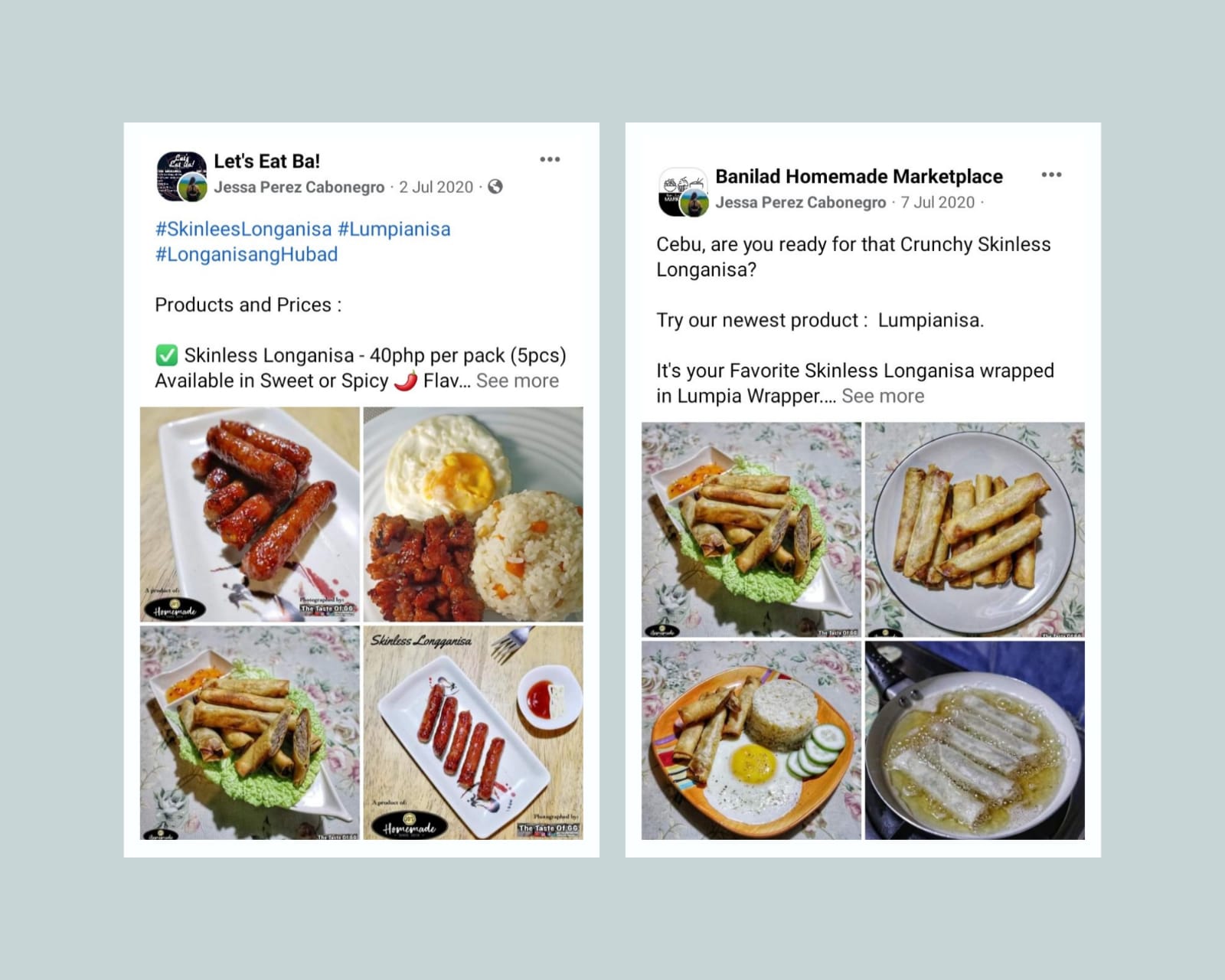 Threats
• Supply shortages as a result of the pandemic
• We are exposed to COVID-19 whenever we go shopping.
• Logistical issues (there was little to no public transportation back then)
2. Find a Direct Supplier
Every peso counts in business, and finding a direct supplier can help you reduce your costs and increase your profit. During our time with JD's Homemade, we made sure to have a regular supplier of meat and buy in bulk so we could also get small discounts from the meat supplier.
3. Always perform a quality check.
Remember that branding is what makes people buy your product, but quality is what makes them stay. Even though I have already memorized the recipe by heart, I always make sure that I have my measuring cups ready and the recipe in front of me to ensure that the taste of the longanisa is consistent. Before putting the meat into production, I taste test each batch and cook a small portion myself to see if it passed my quality control. All products are also weighed before final packing to ensure we stay true to what we state on our packaging.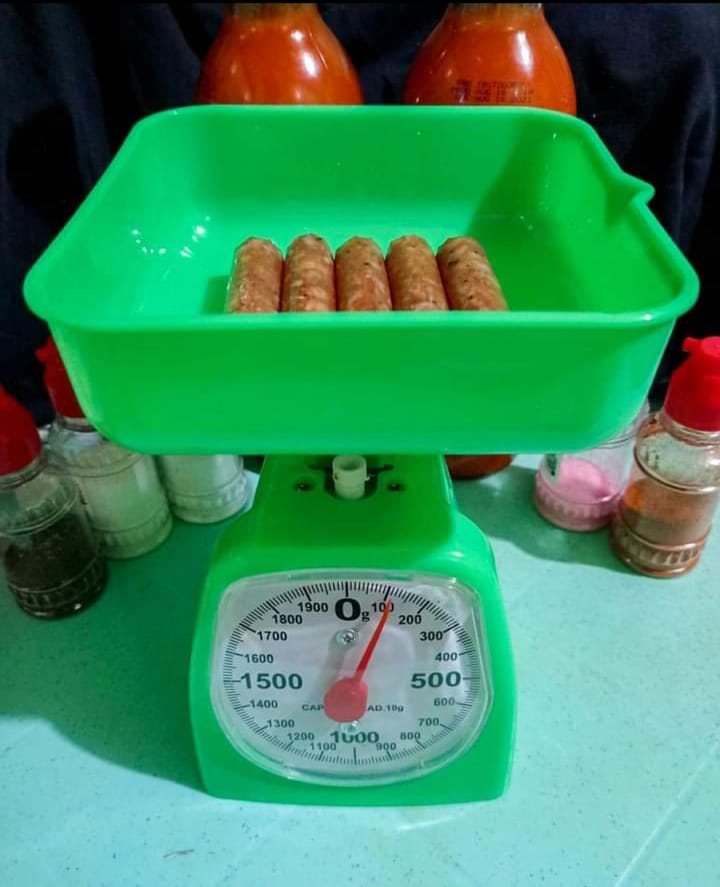 4. Improve your marketing and establish a social media presence.
The first thing we did was to make a brand logo. I hired a friend of mine who was a digital artist to make one for us. As you see, the Longanisa business that I have been doing since I was 2012 didn't have any brand name, so since we are taking it up a notch by creating social media pages, it was time to add a name to it.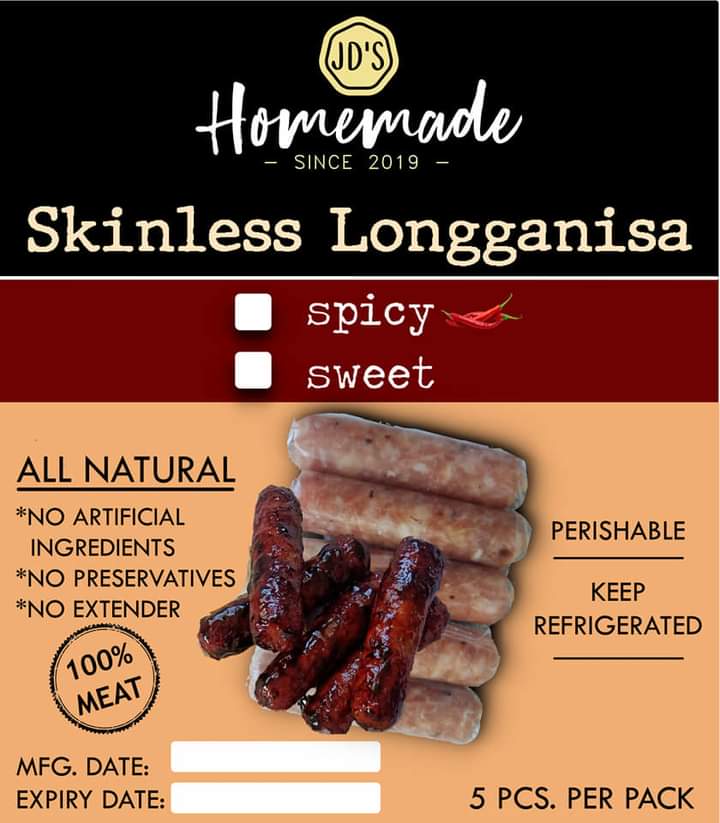 We named it JD's Homemade since it's the initials of mine and my partner's names, plus my kids' names all start with the letter D. It was perfect! The FB and IG pages really helped us gain our customer coverage. I made a lot of content and even used ads to widen the audience reach and, true enough, we were able to book clients from nearby cities like Carmen, Consolacion, and Talisay.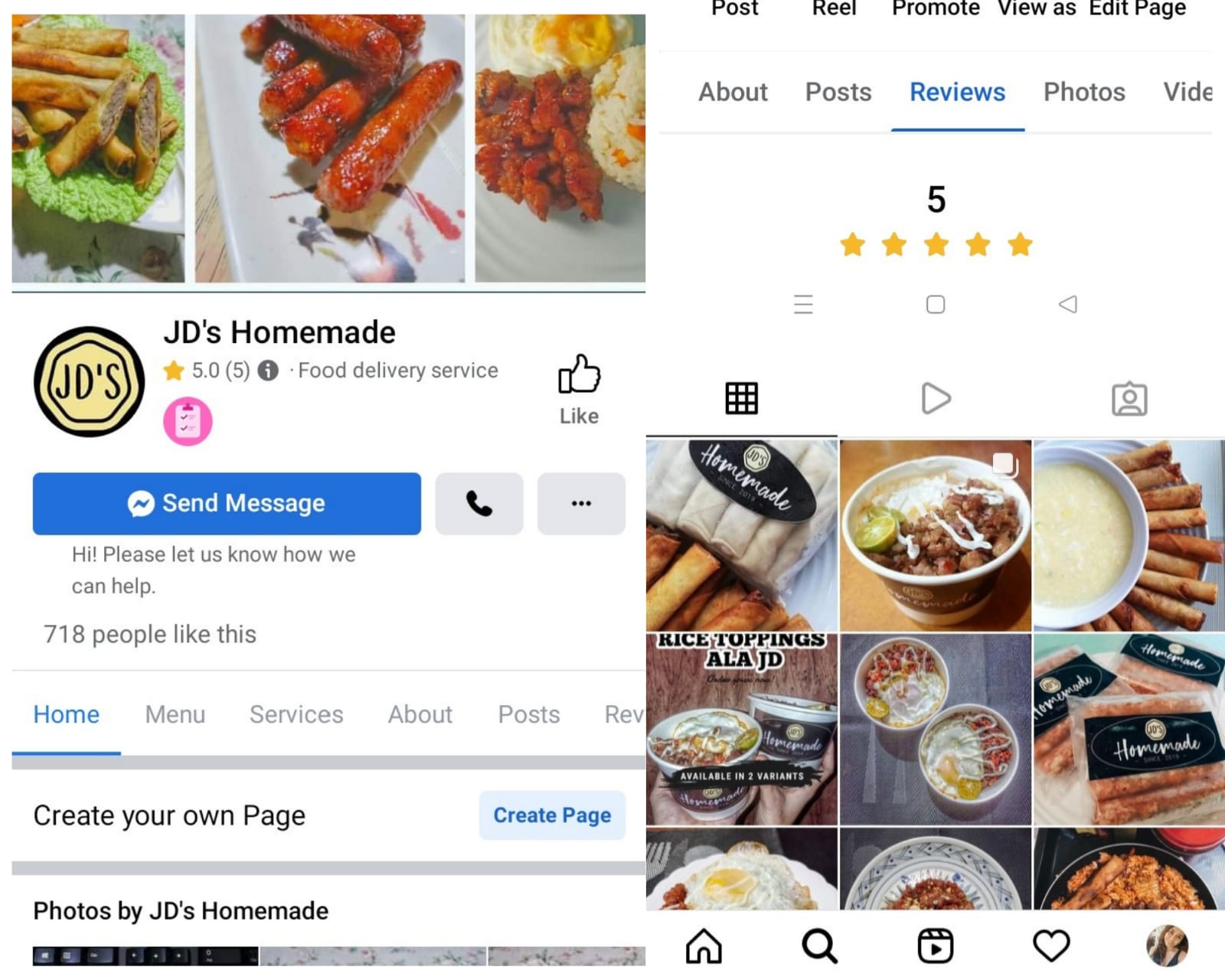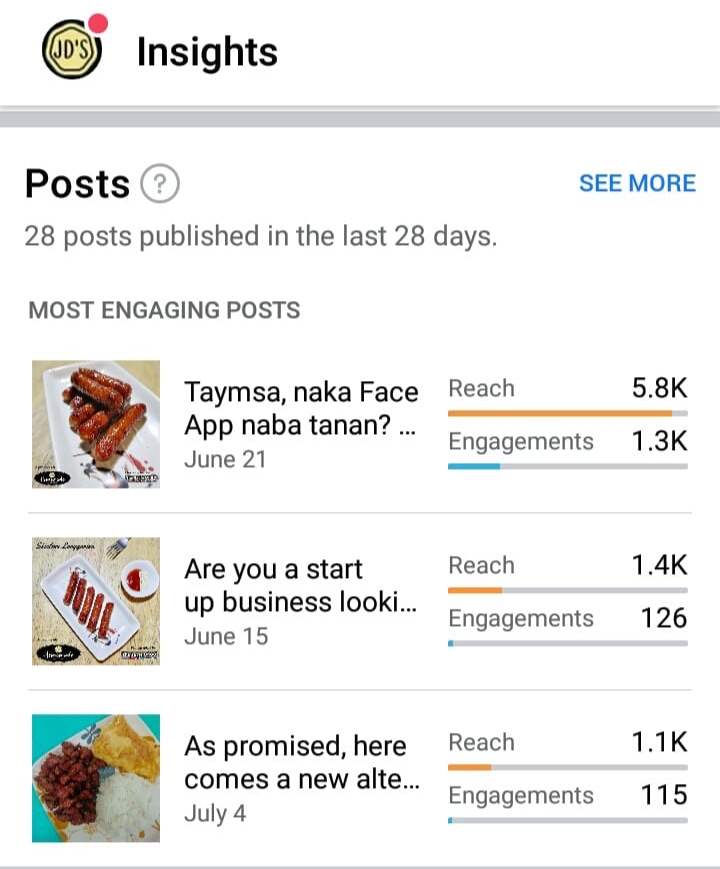 Most of our customers discovered our product through our social media and marketing campaigns.
I also partnered with a friend of mine who has a social media following and blogs about food and cafes. It was a collab post where we gave him free products in exchange for a product photoshoot and endorsements.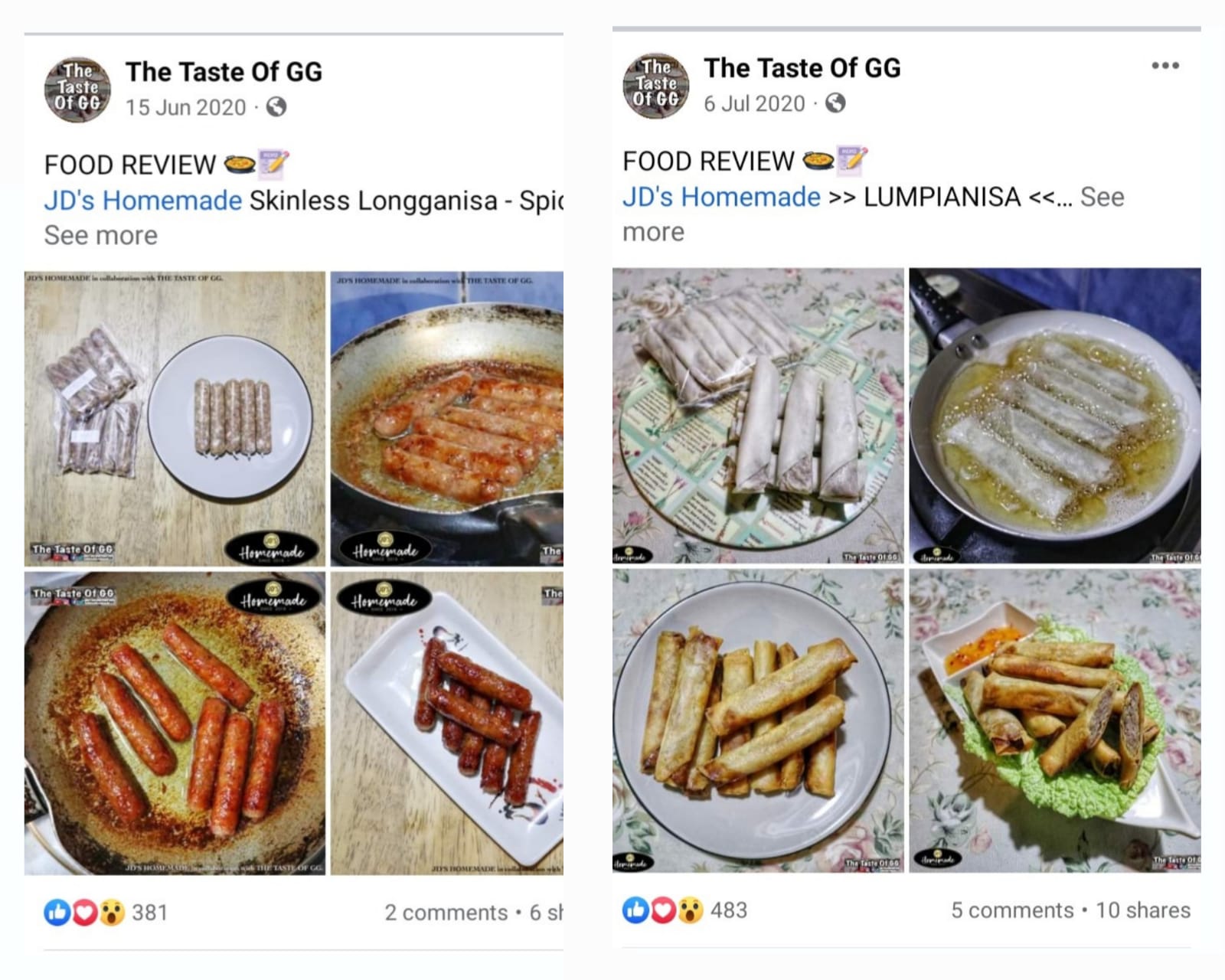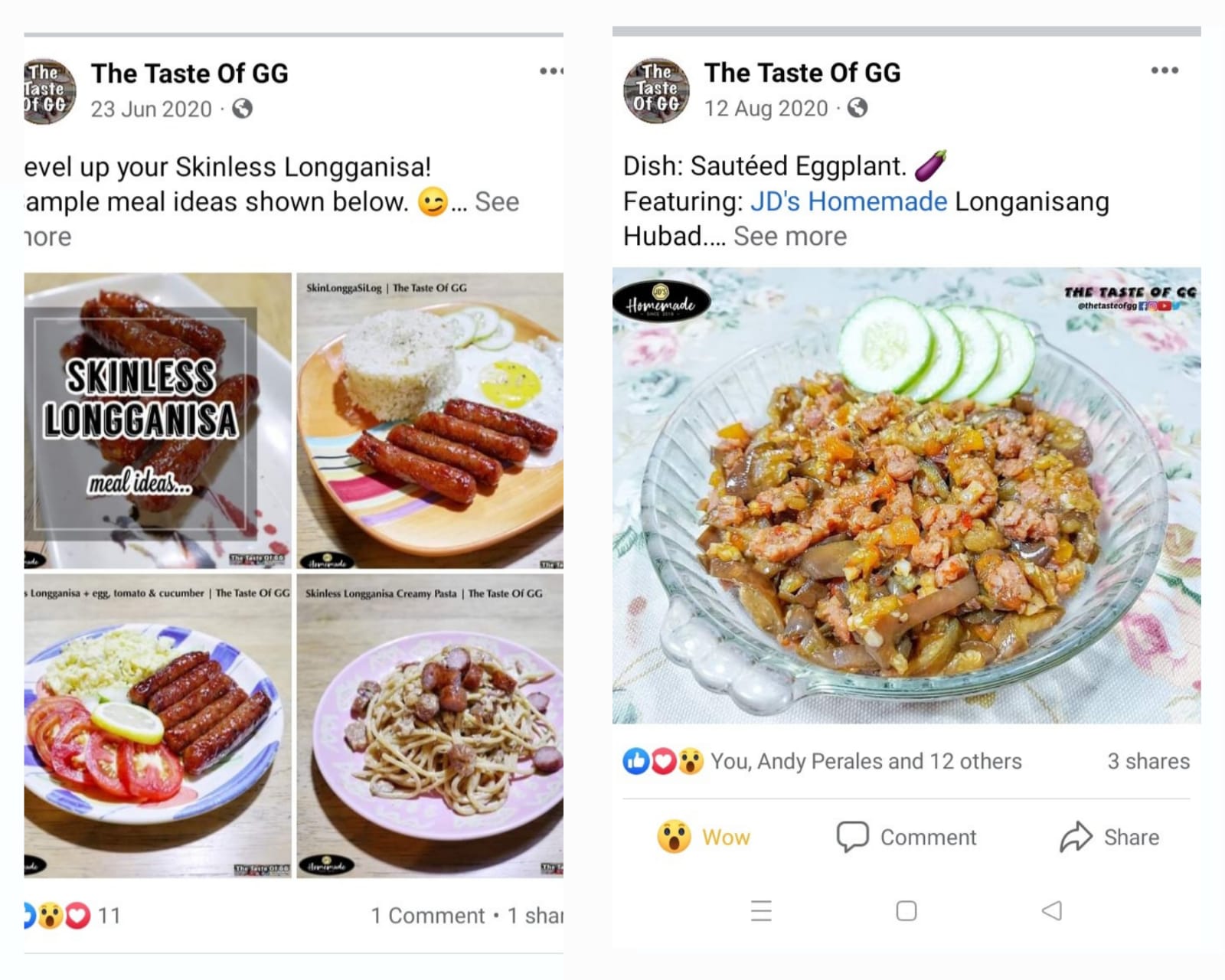 5. Always Innovate, Be inventive at all times.
As an entrepreneur, you should never stop innovating. As Steve Jobs once said, "Innovation distinguishes between a leader and a follower." If a business stops innovating, it will stagnate and eventually be left behind.
Based on our experience, we started by selling Skinless Longanisa, then invented Lumpianisa — a version of Lumpia and Longanisa in one.
Lumpia is a Filipino version of Spring Roll. A crunchy dish wrapped in a thin paper-like wrapper called the Lumpia Wrapper. Instead of using regular ground pork in the Lumpia, we used our Longanisa Mixture and from there was born the "Lumpianisa".
It was one of our best sellers.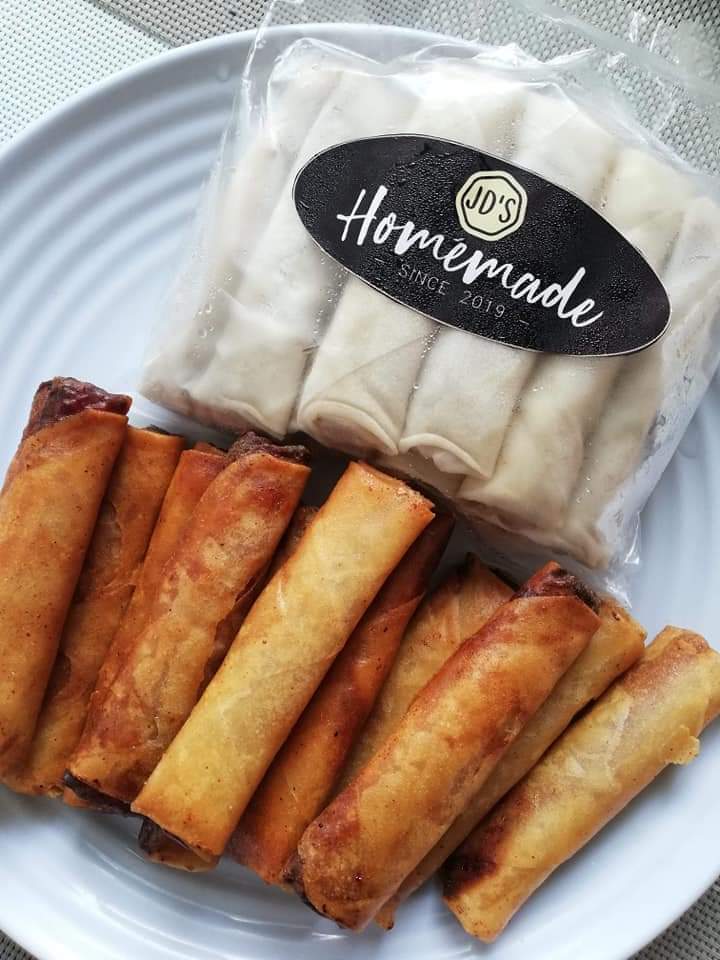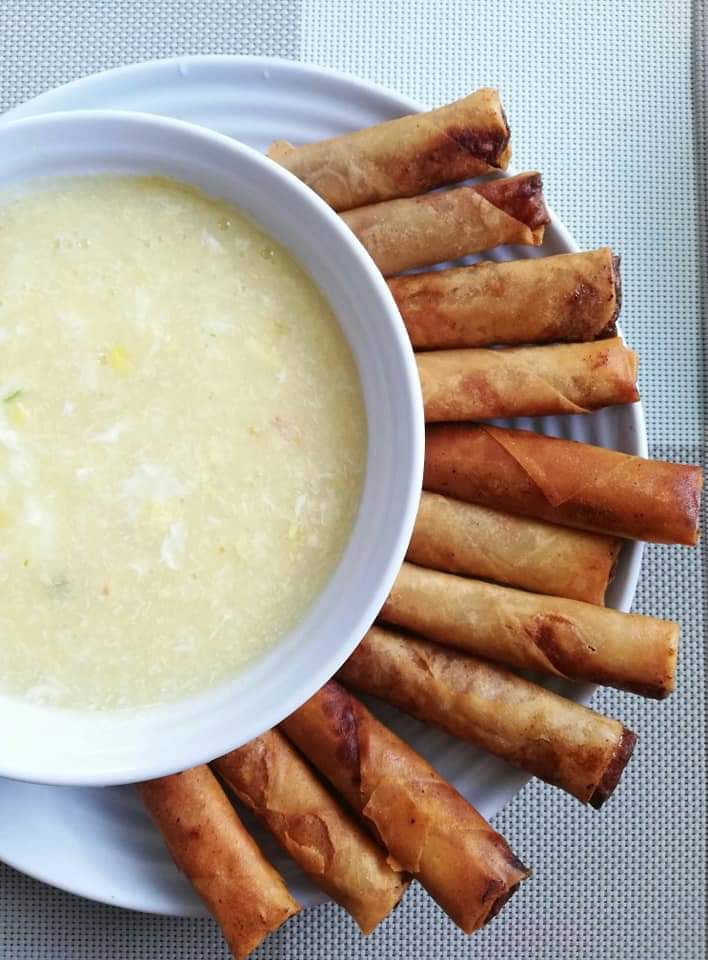 Then we add other items to our menu like:
Longanisang Hubad or more commonly known in Cebu as Chorizo Bungkag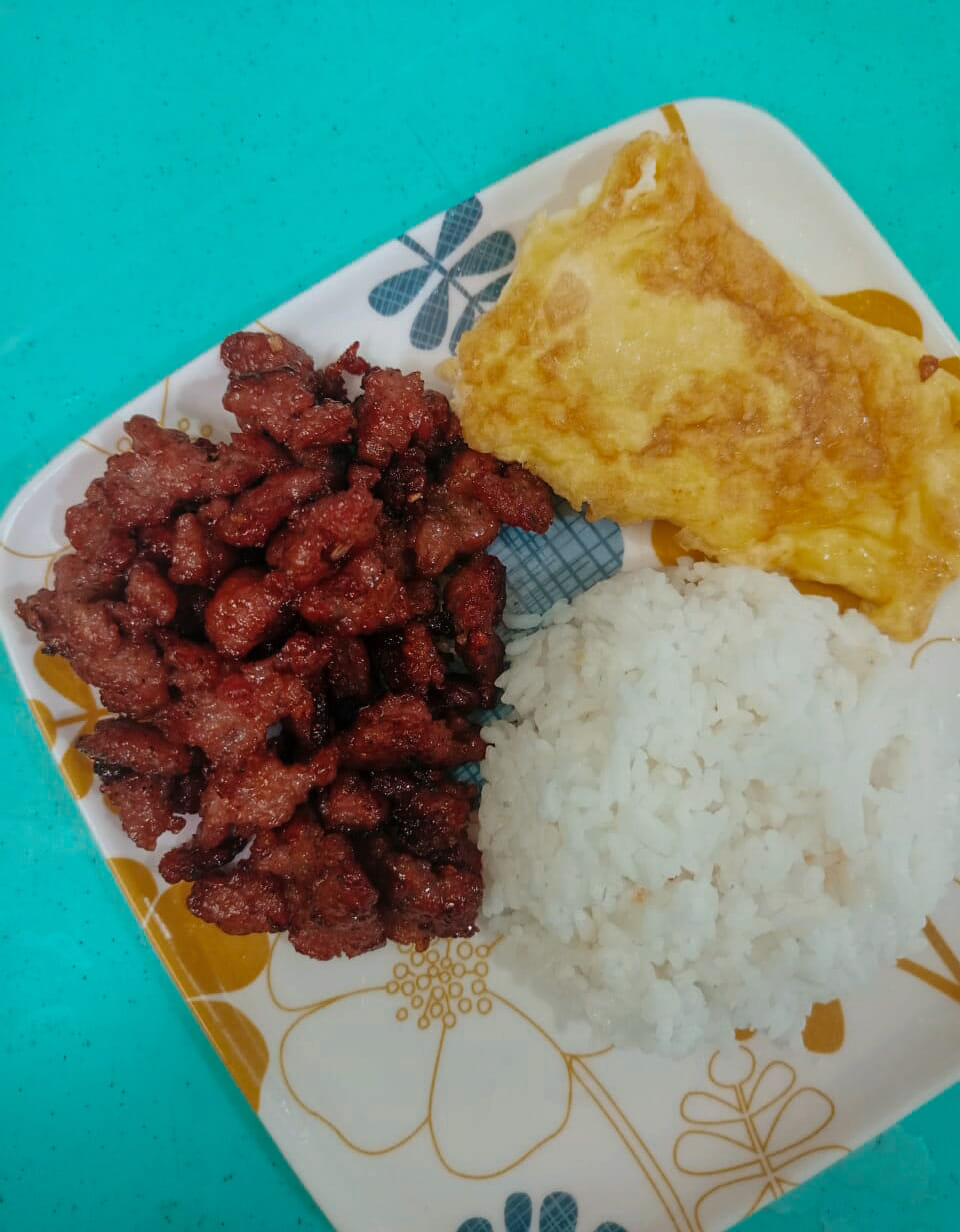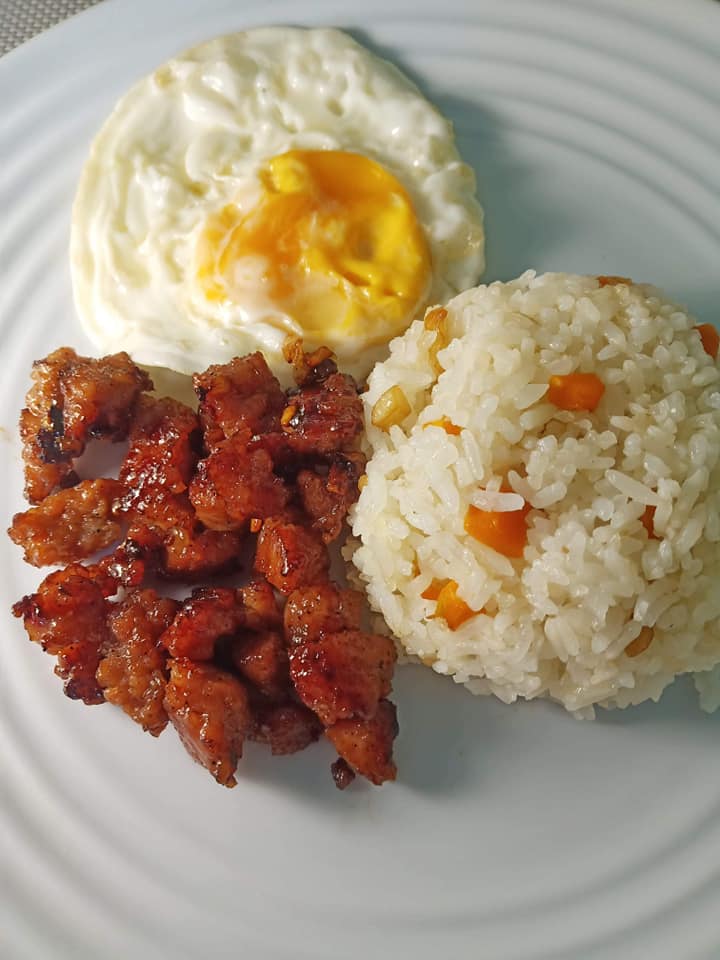 And we didn't stop there. Aside from the 3 main products we offered, we also saw an opportunity in making ready-made meals, as most of our customers were working in the corporate industry and would like a quick lunch or meal already prepped for them. That was when the rice toppings were added to the menu.
Rice Toppings (Sisig Longanisa and Lumpianisa with Egg)
We even did a little experiment with the Longanisang Hubad and figured, why not make it into a sisig mix? and it became a winner — also a best seller.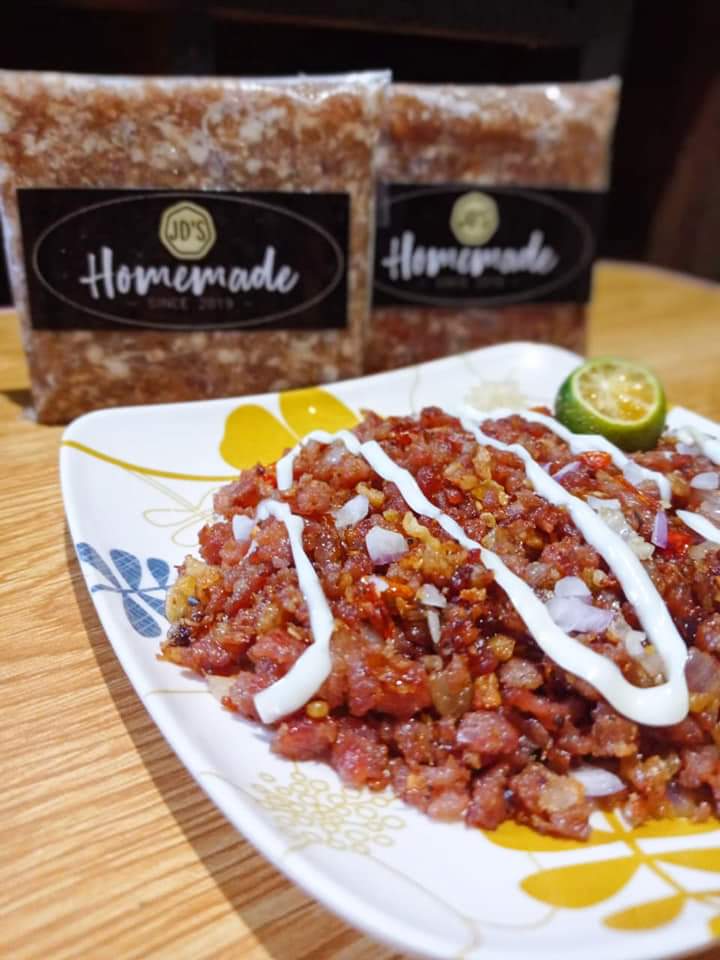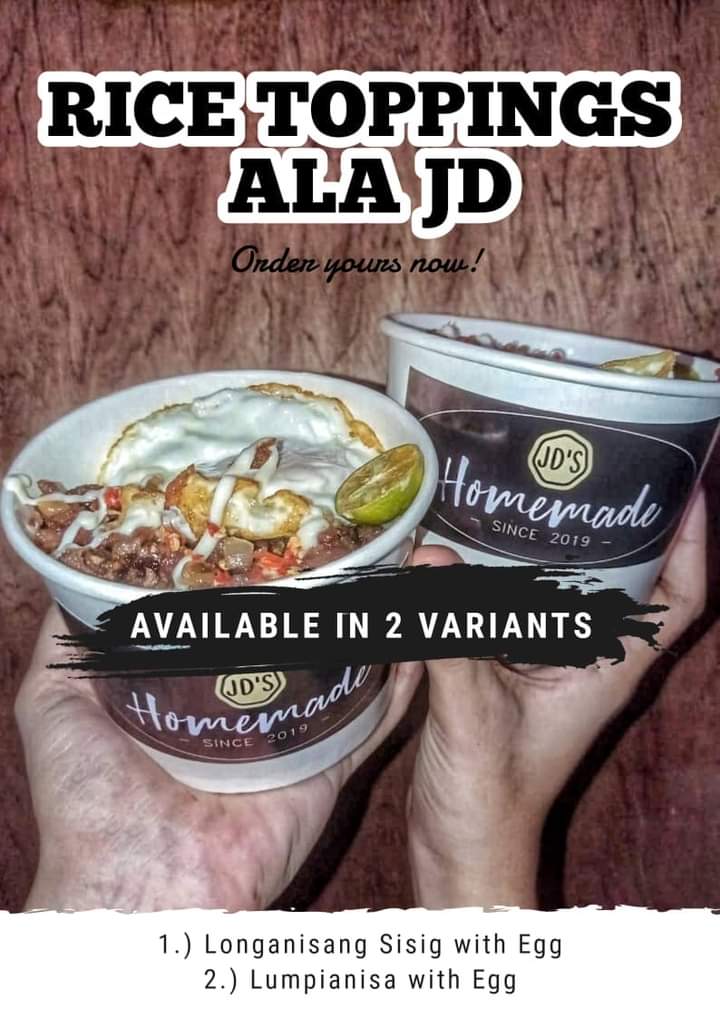 ---
6. Keep Track of Everything; Every cent should be accounted for.
Keep track of all the receipts, organize your data, and create an excel file for easy tracking. You might be surprised at how much data you can collect and what you can learn from it just like :
cutting down on expenses.
organizing inventory;
checking with customers' feedback
market trends and opportunities; and so on.
7. Find Resellers.
In the buy and sell business, resellers are the backbone of a business. Having resellers can boost your distribution and widen your reach. Plus, you won't have to go through the hustle of hard selling your products and worrying about how you can sell out your inventory. Having resellers can help your business scale up quickly and at a relatively low cost.
8. Reward your loyal customers and value feedback.
In our experience, we held a couple of raffles and giveaways and even gave discounts to bulk buyers. That's a good way to retain and acquire new customers.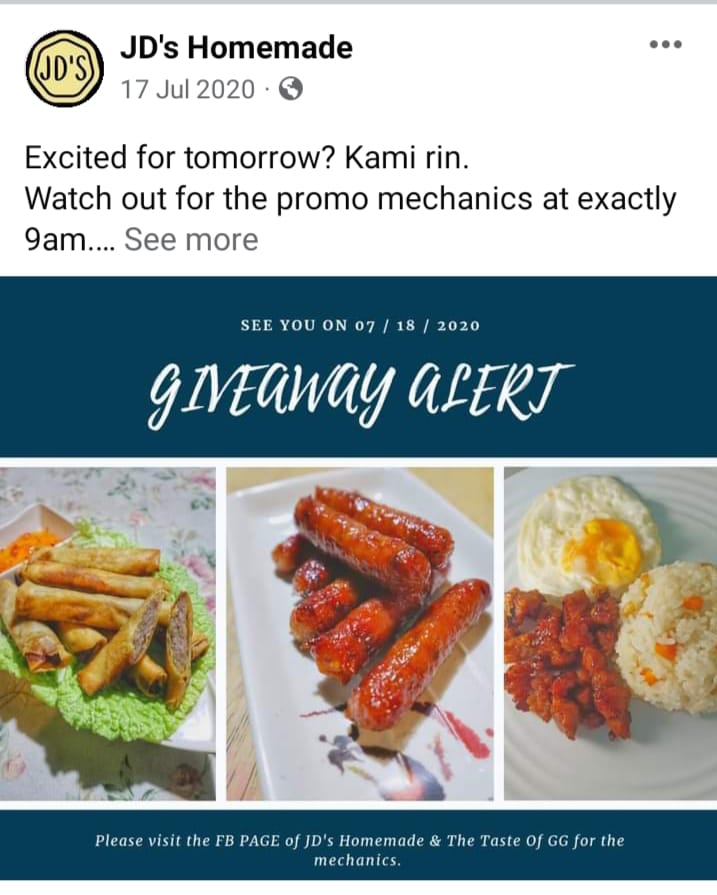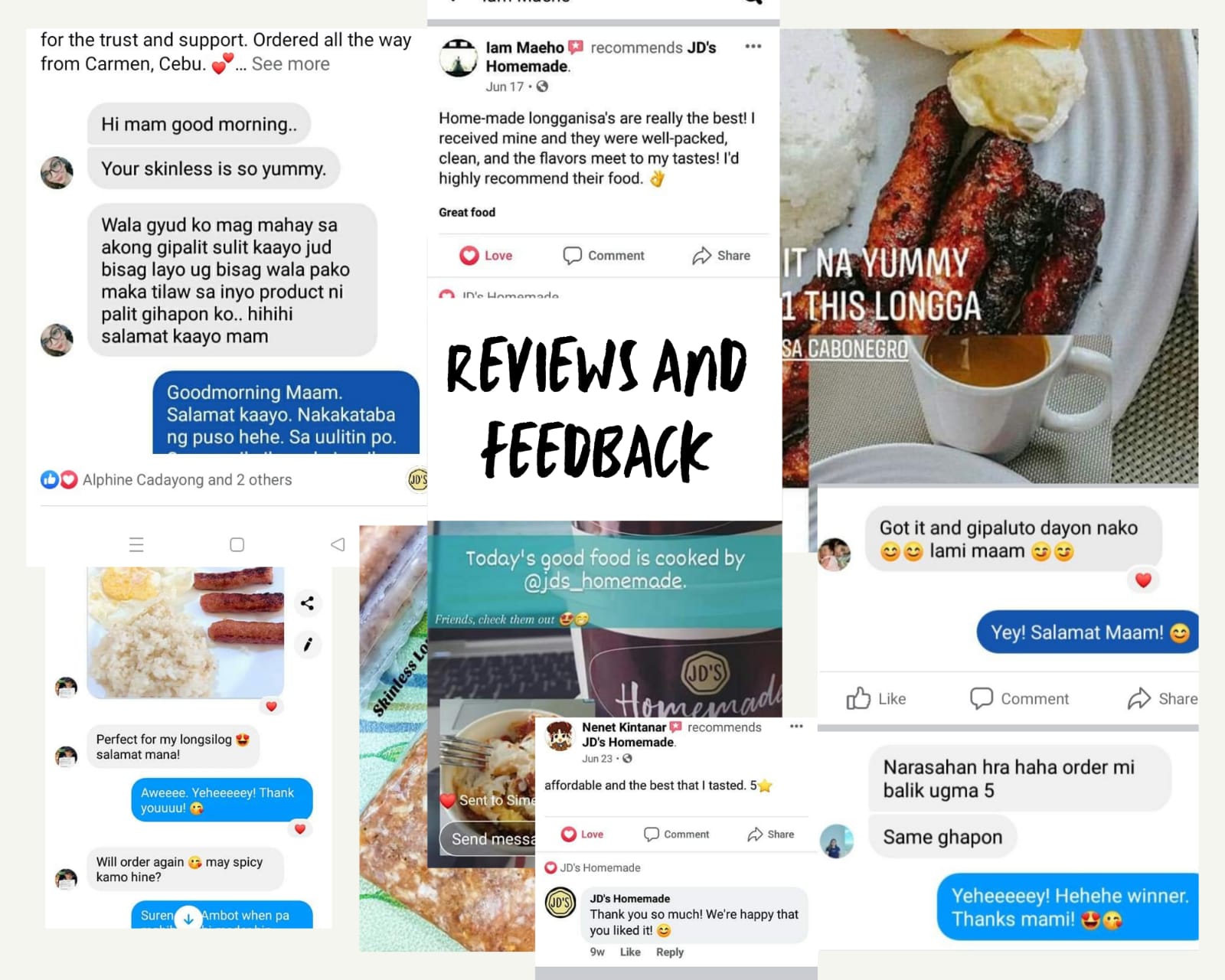 9. Find a business partner who can help you.
The success of a business also depends on your support system. Even if you have the perfect business plan, a hostile and unsupportive environment may cause you to give up during minor setbacks. That is why finding a good and supportive partner is important. It could be a friend, a family member, a coach, a lover, or anyone else who can help you support and grow your business.
10. If you fail, don't be afraid to start again.
Life is a series of trials and errors. No mistakes, all lessons learned.
As Mr. Moon in Sing said, "You know the good thing about hitting rock bottom? There is nowhere to go but up!
I hope this article inspires and helps you to pursue that entrepreneurial side of you. Until our next read!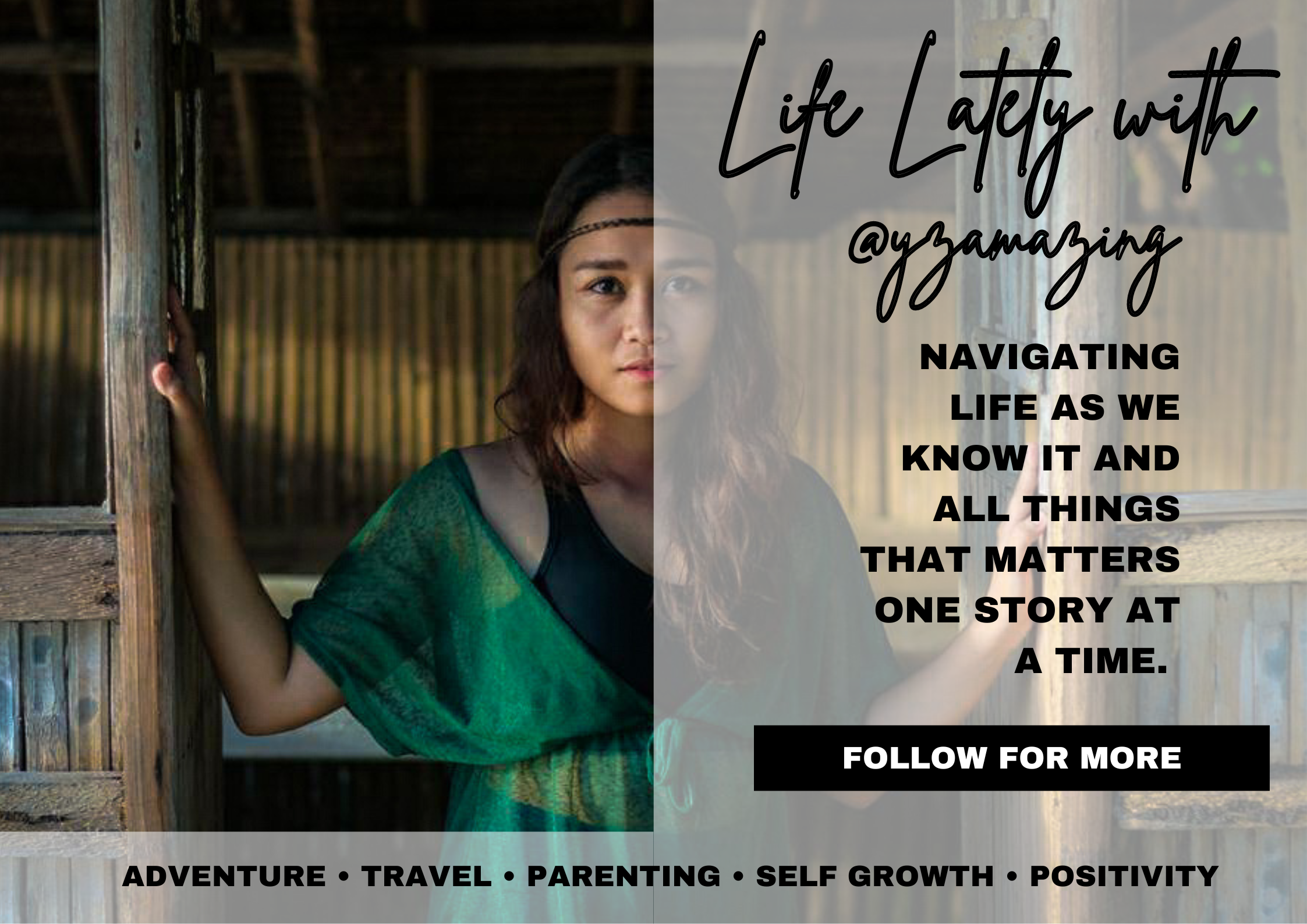 Ma. Morena
is a nature enthusiast, an optimist and outgoing person who loves turning her adventure and thoughts into writing.
Liked what you read? show some love by sharing your comments and upvote the content. Feel free to re-blogged the post and help spread positivity by paying it forward. Don't forget to follow her for more stories and adventures here on Hive.

You can also follow me on my Accounts outside Hive :
Have you opened a Trading Account yet?
Referral Links :
• Sign up to 𝘽𝙄𝙉𝘼𝙉𝘾𝙀
LITE Referral ID - CPA_00RL3D2QLM
• Sign up to 𝙀𝙏𝙊𝙍𝙊

---
All photos were taken and edited by me unless stated otherwise. Images may have been shared to my social media accounts prior posting to the blog.
---