The Villa at Sunset Cove | Daan Bantayan
Hey there, fellow wanderers! Craving a little escape from the daily hustle and bustle of the city life? A taste of pure paradise? Well, I've uncovered a hidden gem nestled in the heart of Daan Bantayan, Northern Cebu that might just be your perfect retreat.
Welcome to The Villa at Sunset Cove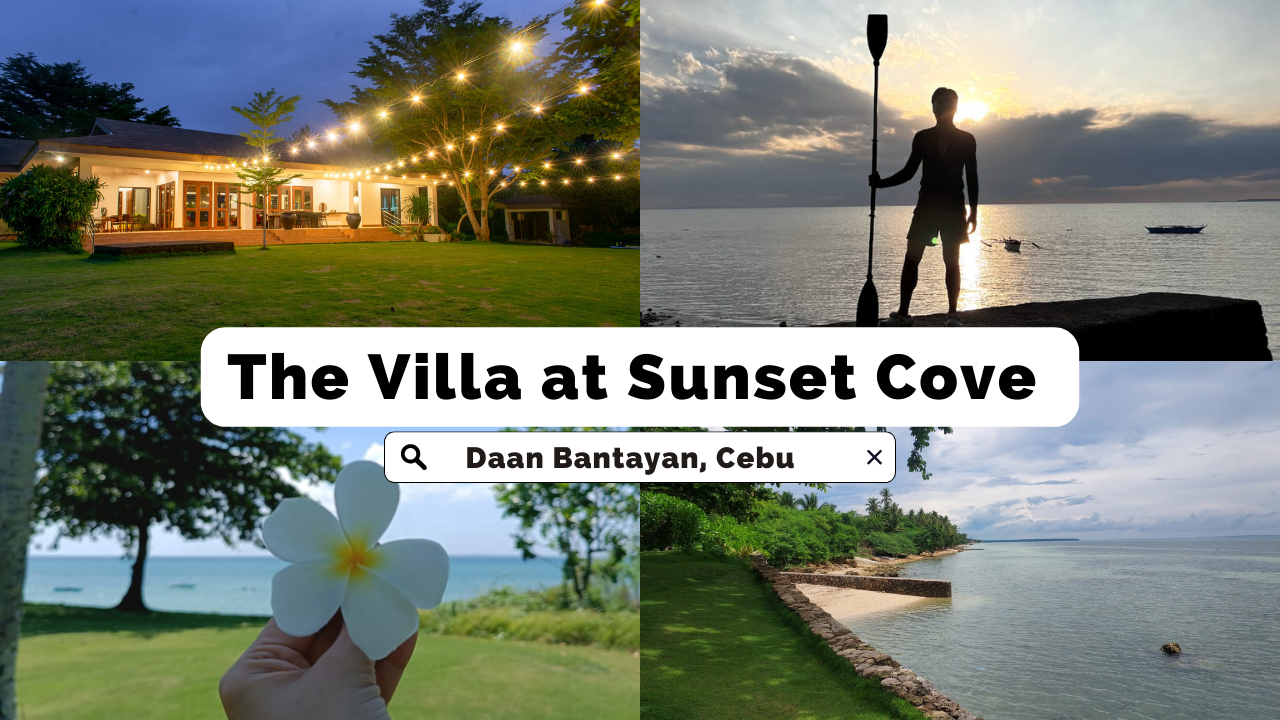 An exclusive vacation haven tucked away on a sprawling 3-hectare property. It's the ideal spot to unwind, reconnect with nature, and revel in the luxury of privacy and seclusion.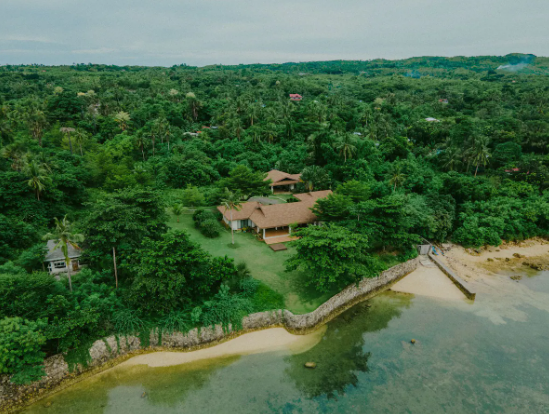 Aerial View of the Villa
As you step through the front doors of this beautiful bungalow-style house, you're greeted by open spaces that offer a captivating view of the beachfront and a cozy patio. With four bedrooms and seven beds, each equipped with hot and cold showers, it's the ultimate haven for up to 15 guests.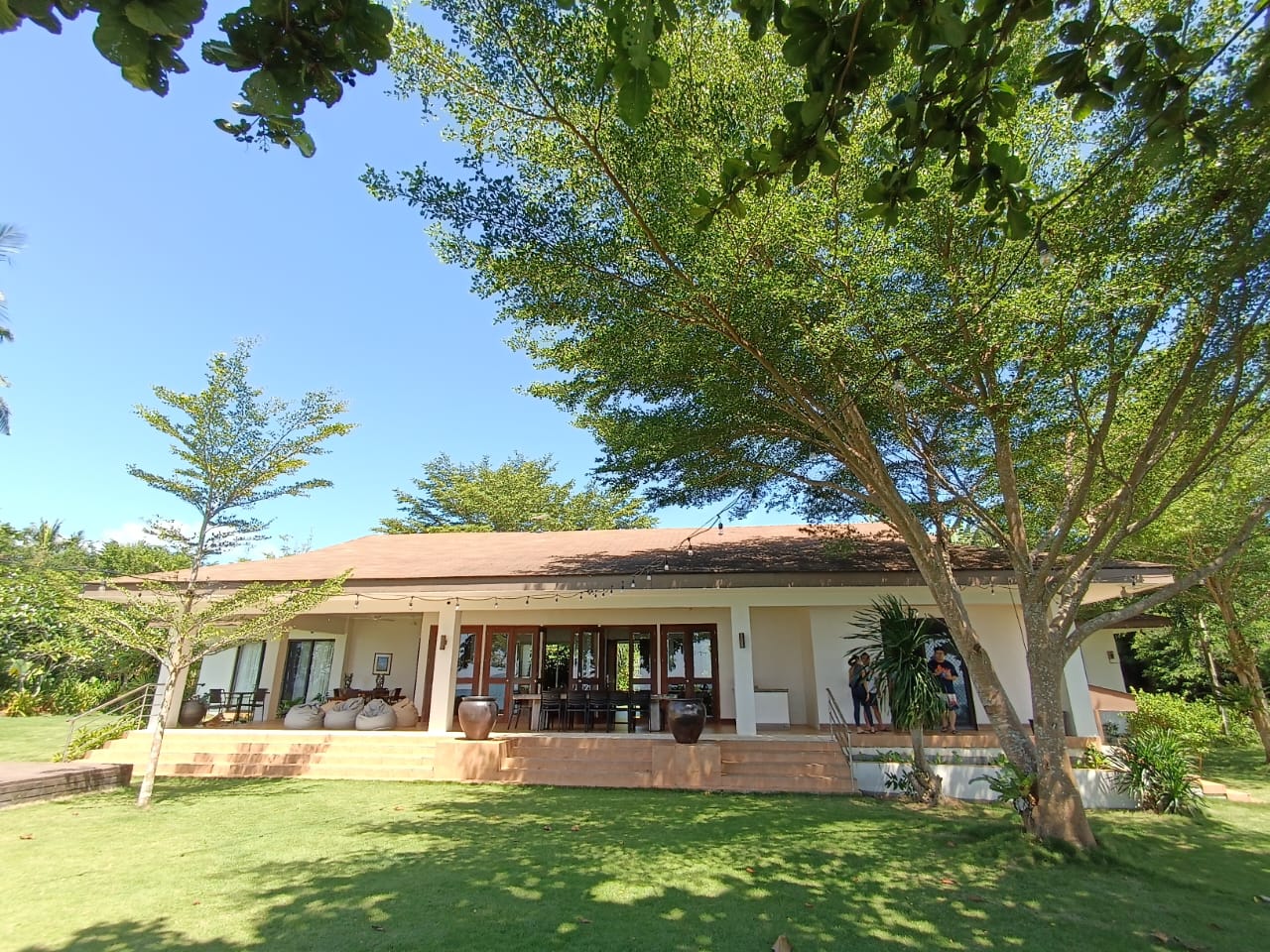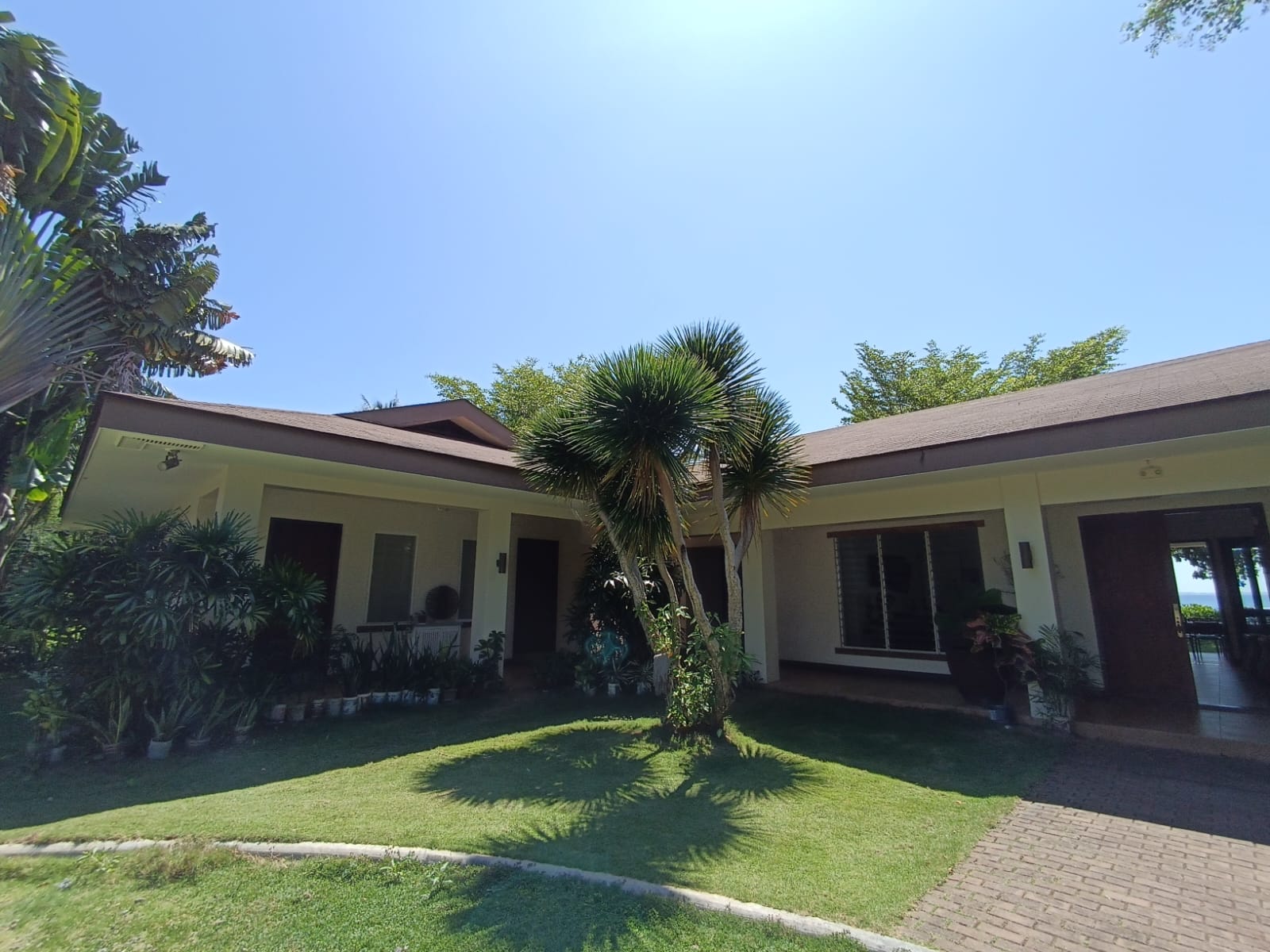 A well-appointed kitchen became the heart of our lively conversations while preparing delicious meals. The homey vibes were absolutely irresistible. And let's not forget the spacious grilling area complete with picnic tables, chairs, free-to-use kayaks, and life jackets.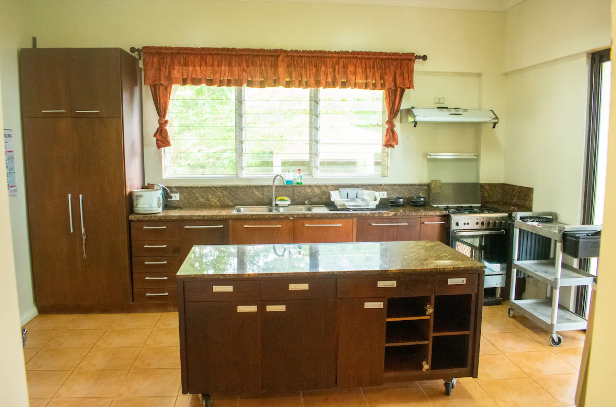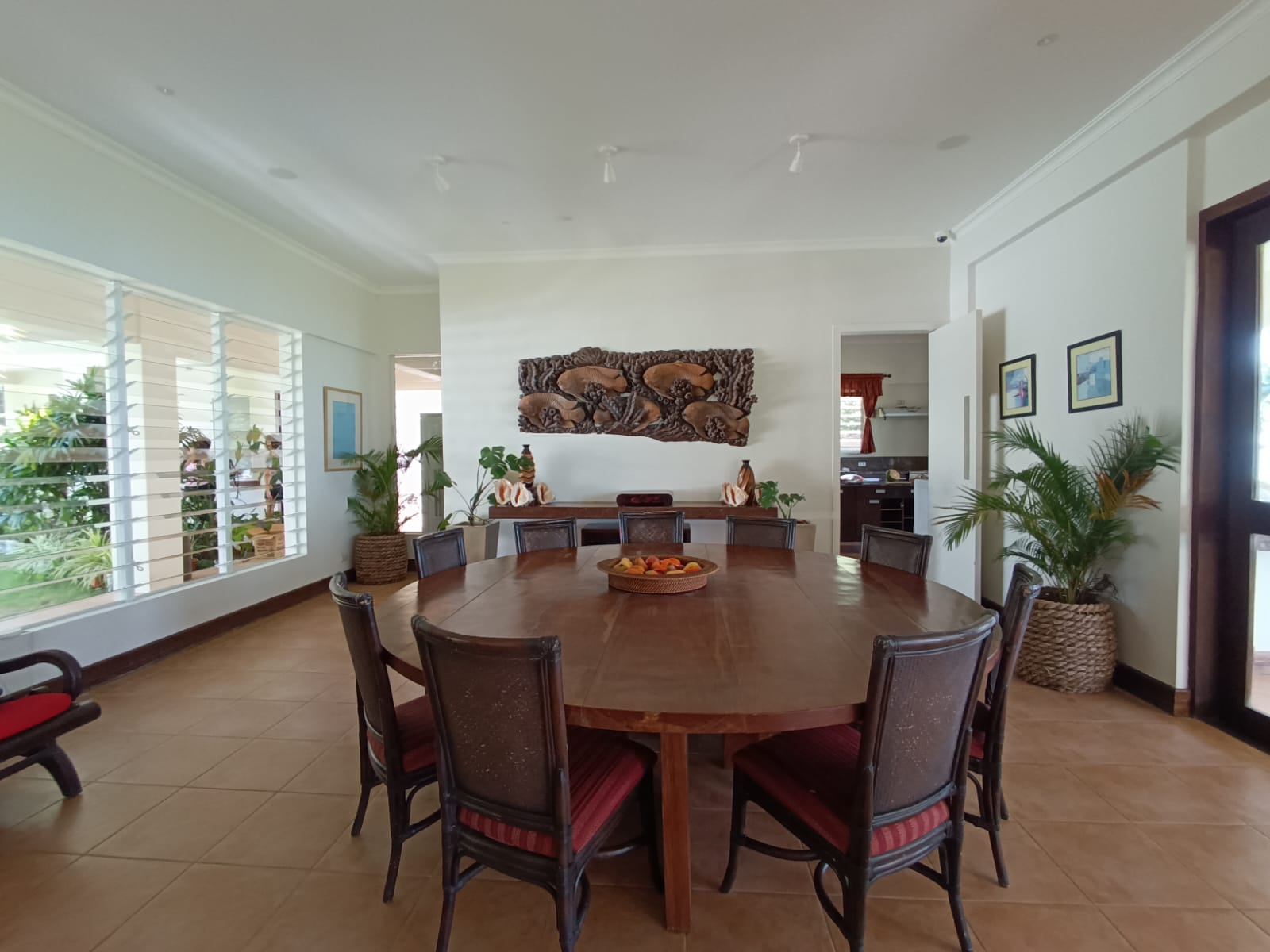 One of my favorite spots was the 20-foot ironwood table on the patio – it's where we shared unforgettable meals. The combination of great food, even better company, and a mesmerizing view made for pure magic.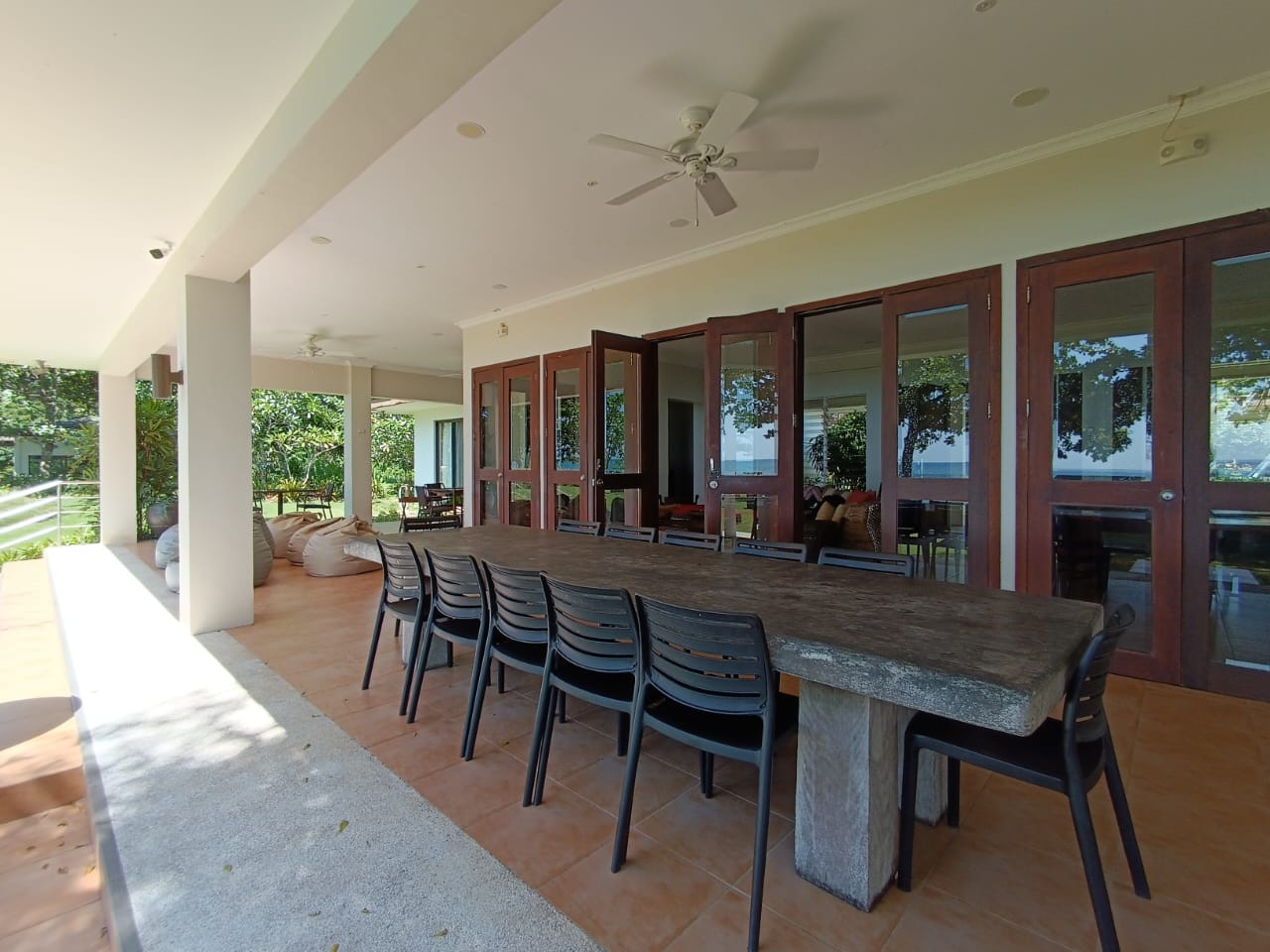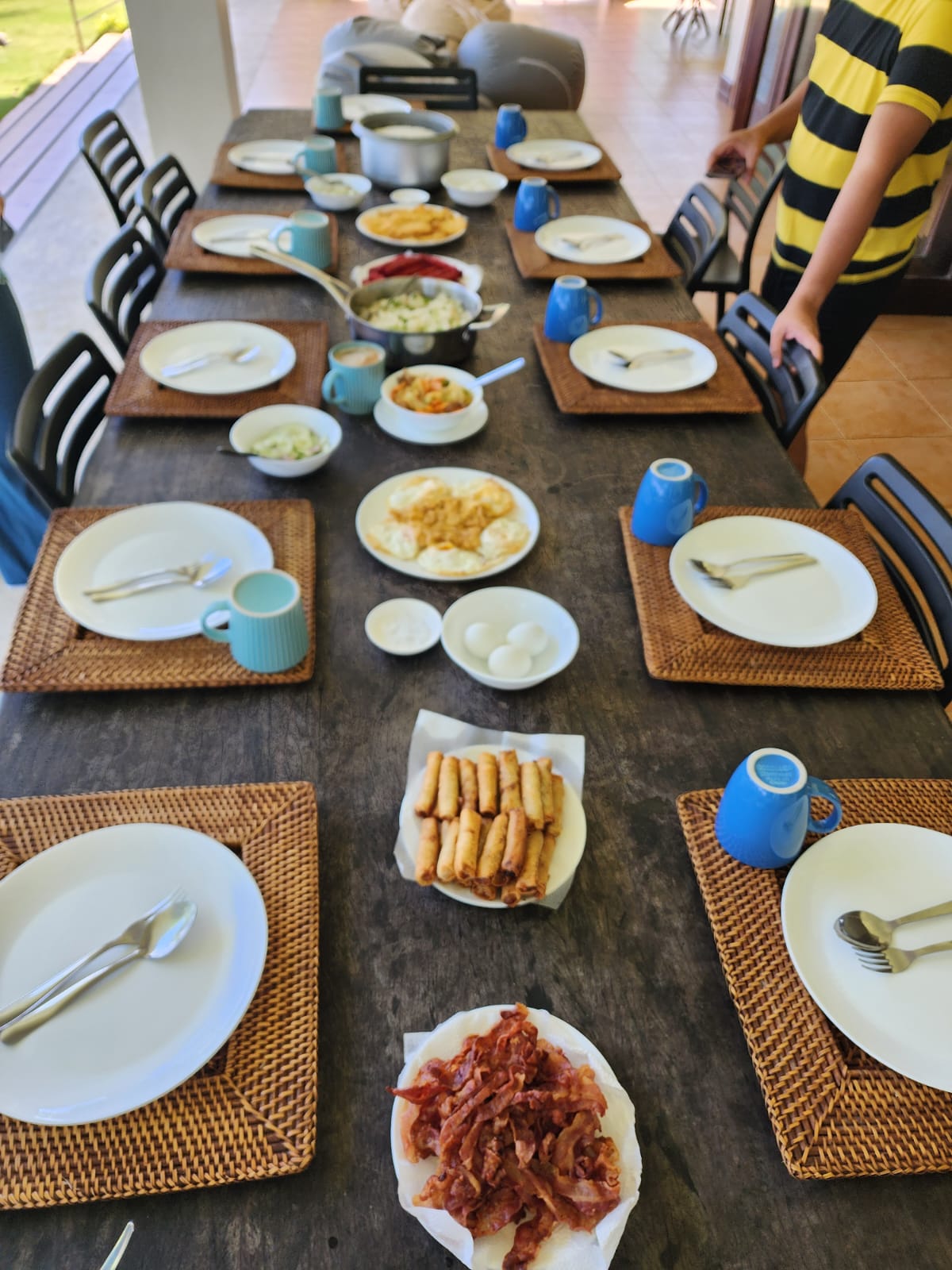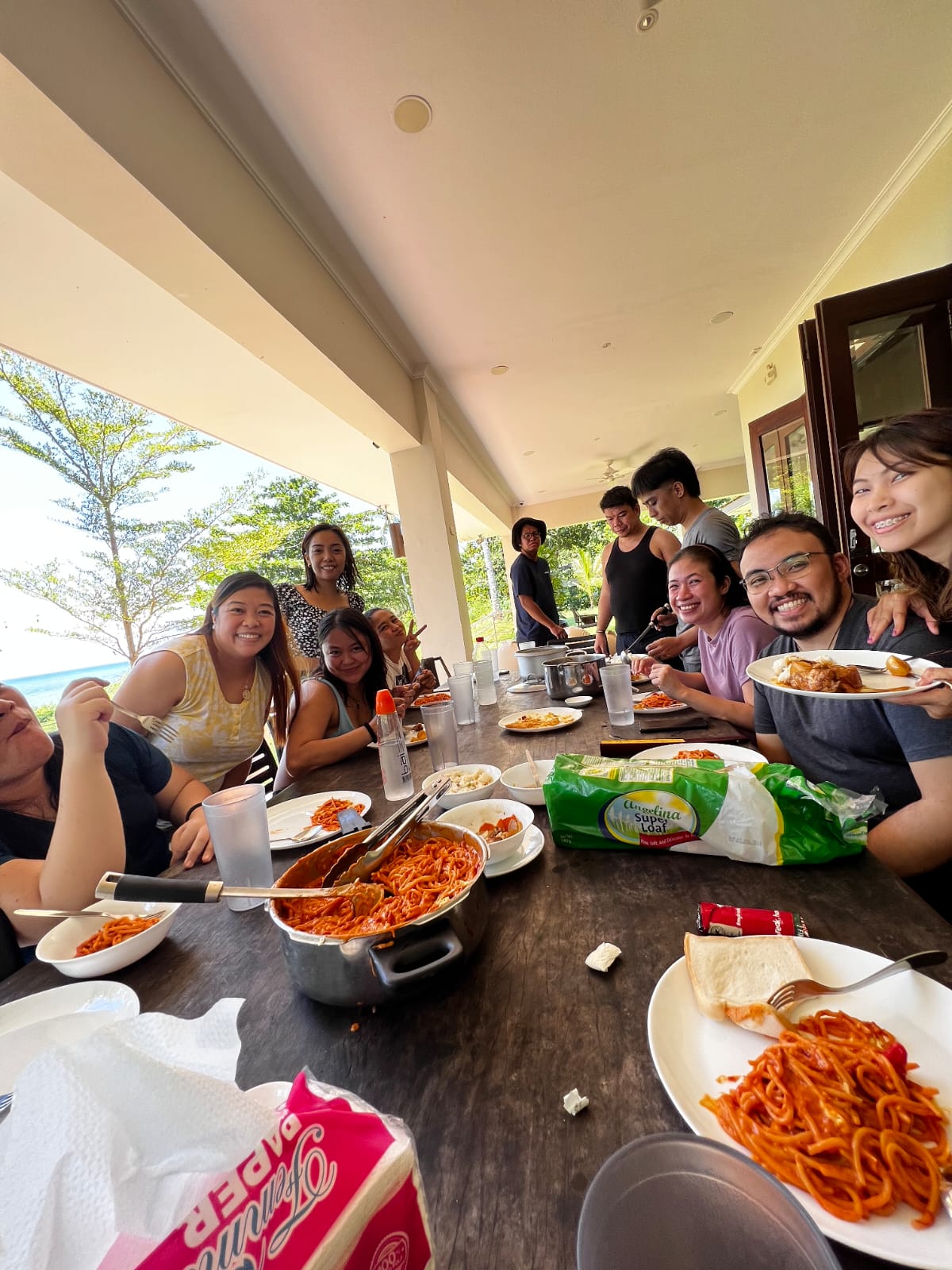 I was particularly drawn to the majestic Talisay tree near the cliff, which took on a fairy-tale quality when illuminated at night. The view, especially during sunset, was pure poetry.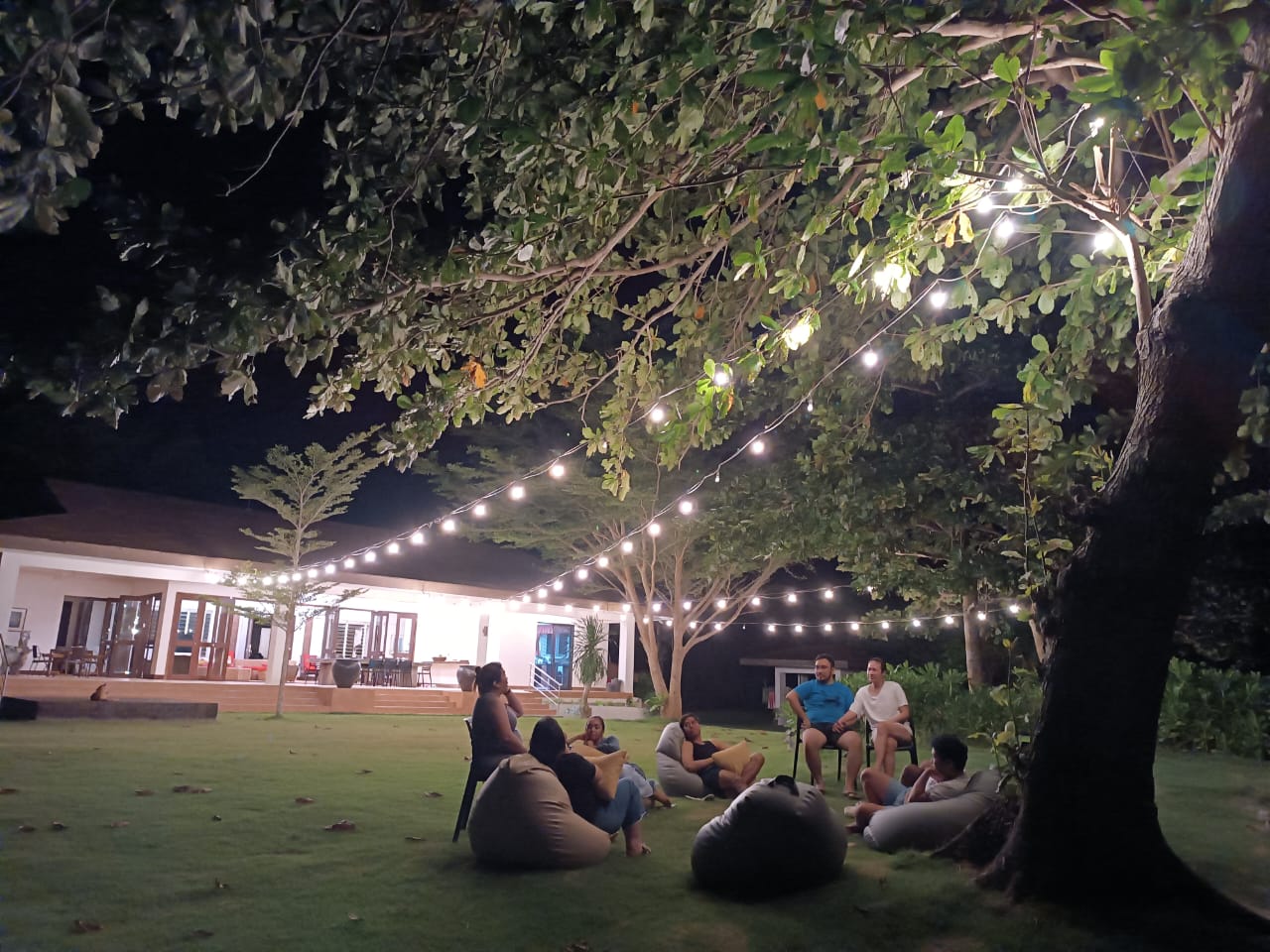 This private Villa is nestled on a beachfront overlooking the Tañon Strait, the stretch of water that gracefully separates the islands of Negros and Cebu. During high tides, the water can reach almost half the size of the cliff walls, you can even jump if you're a daredevil.
And during low tides, the shore extended over a hundred meters, We even saw some locals hunting for clams and shellfish especially at night with their mighty torch lights.
We enjoyed our time using their kayaks in the late afternoon even if the tide was low and in the early morning before we prepared for our journey home.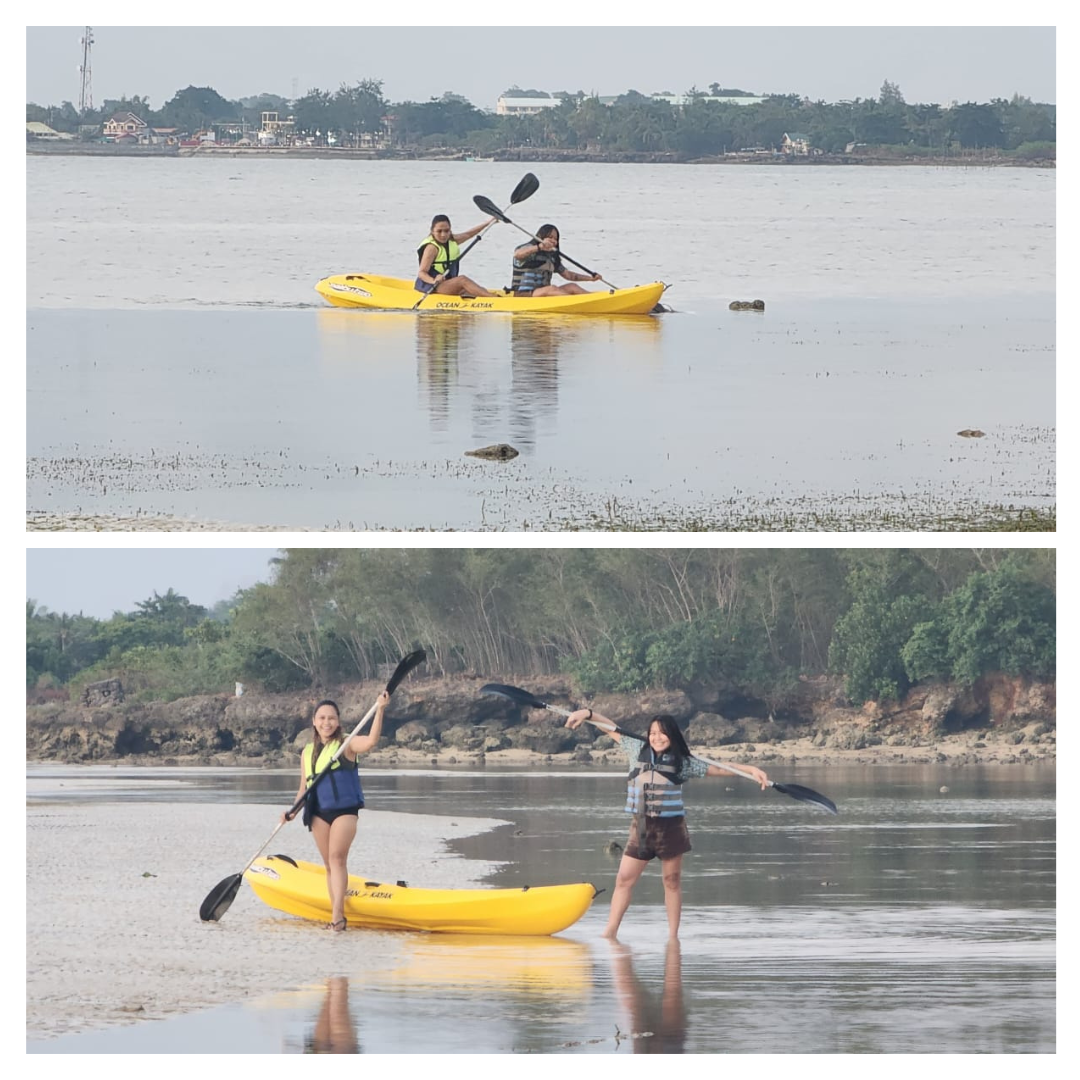 But the real showstopper was, hands down, the sunset. I've seen my fair share, but this one – this one took the crown.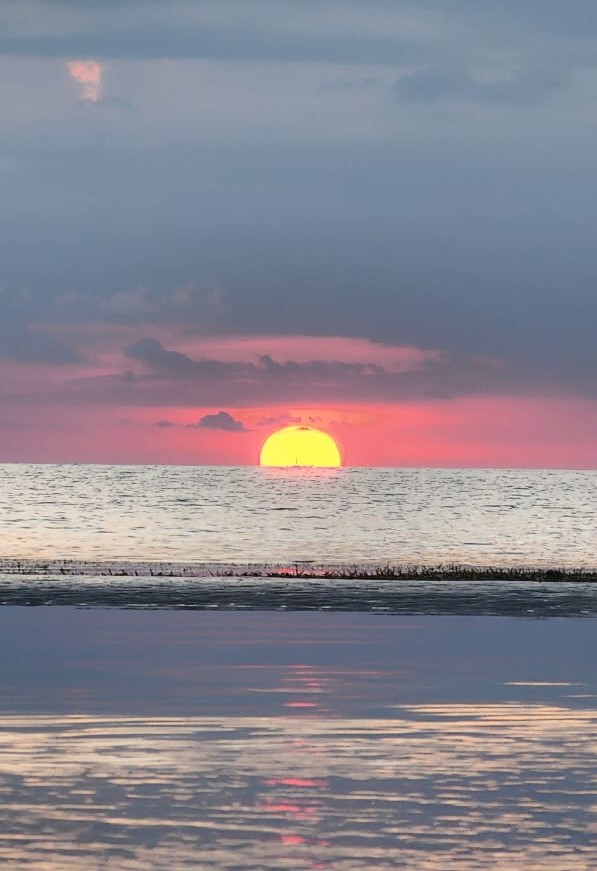 Picture it: we're in our kayaks, in the middle of the sea as the sun starts its descent. Majestic doesn't even begin to cover it. The clouds painted the sky like a canvas, and even a passing fisherman's boat seemed to be part of this heavenly choreography.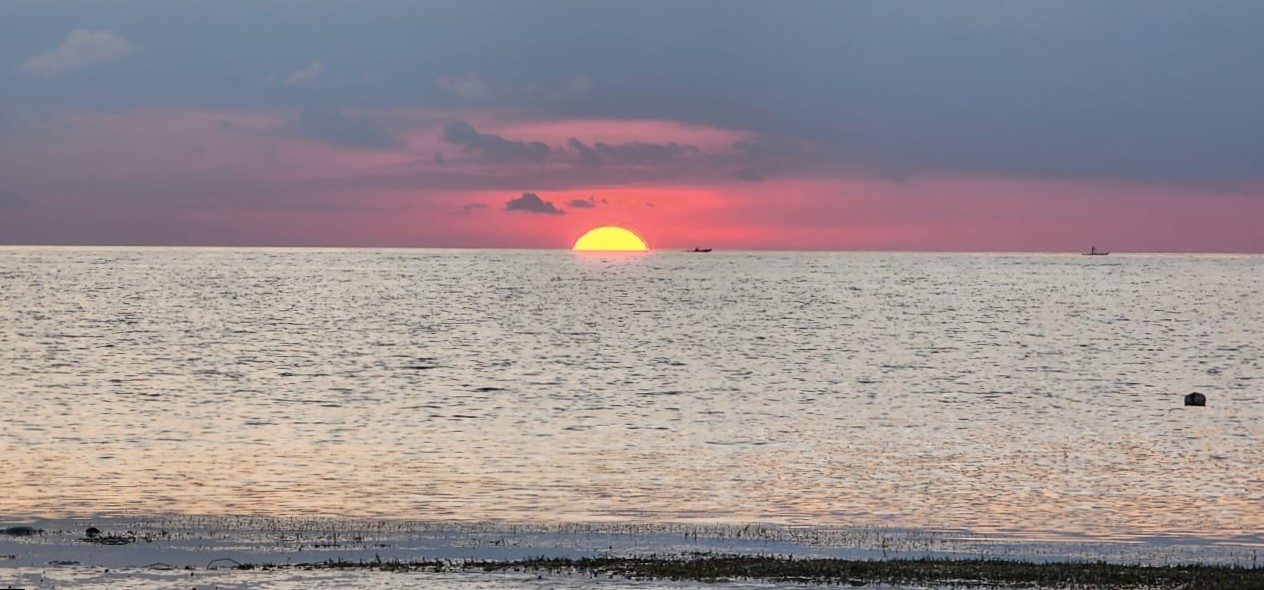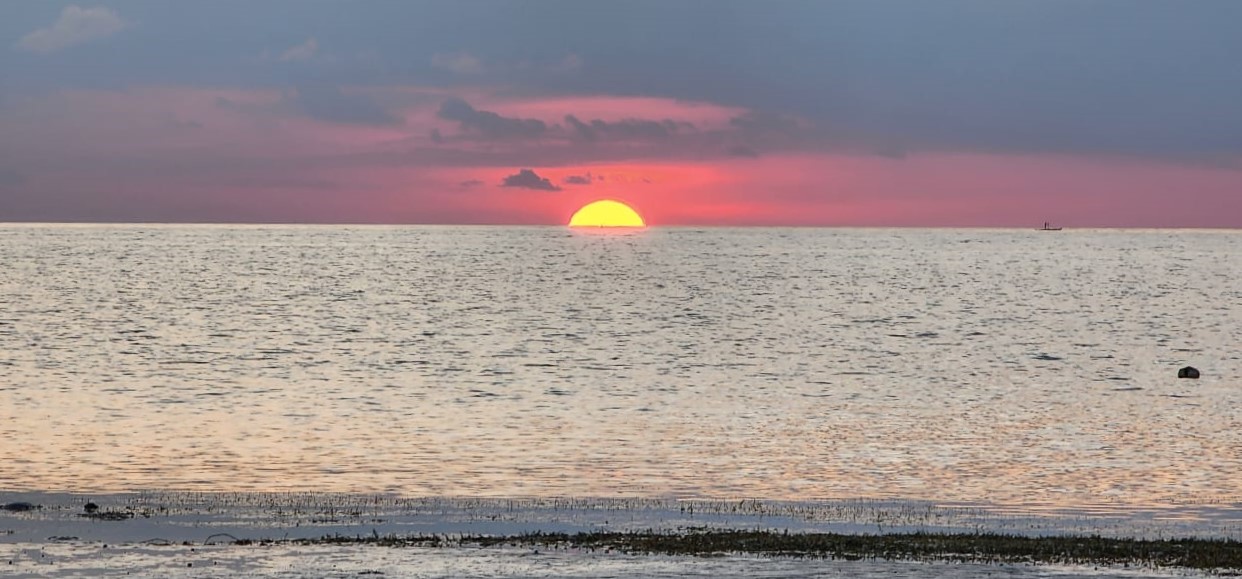 If only our phones could do justice to what our eyes witnessed. It was an awe-inspiring view that left us breathless.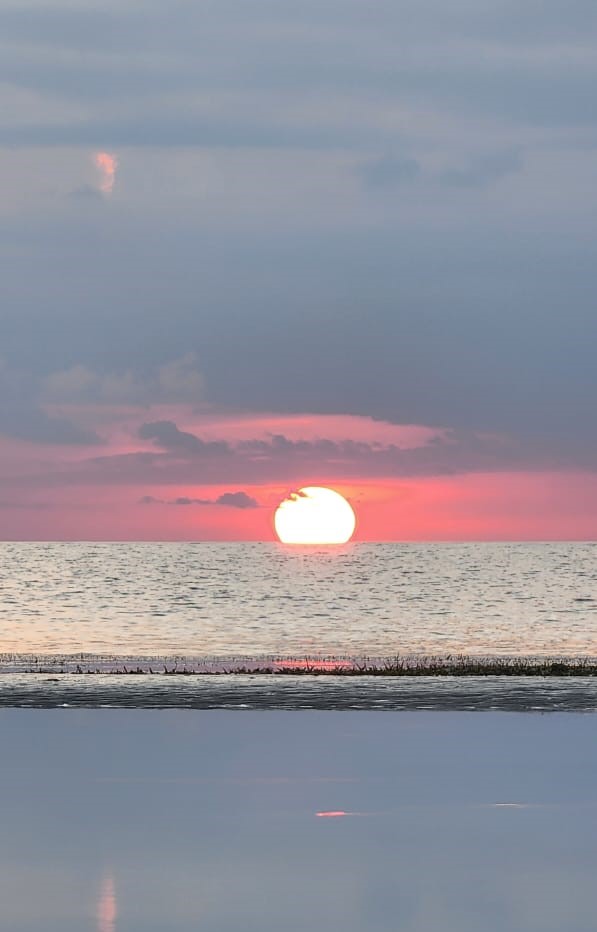 Now, let's talk more about the Villa. If you're a digital nomad, you'll appreciate the fast and reliable WiFi connection at the place, they even have a Starlink installed – it's the first time I've seen one.
And let's not forget the caretakers, absolute gems in the realm of hospitality. They went above and beyond, tending to our needs, cleaning dishes, and even offering to cook – though we insisted on handling that ourselves. It's the little things that truly make a difference.
If you recall my previous blog about Daan Bantayan's Dream Beach Hide Away, check this link if you haven't yet. You'll be pleased to know that The Villa at Sunset Cove is just a few meters away. In my book of incredible travel experiences, this place solidly ranks in the top three.
Now, onto the verdict:
The Price – 10/10 The place costs ₱13,286.00 per night with a minimum booking of 2 nights, but we were fortunate that they allowed us to book for only one night. I give it a 10 because the price is reasonable for a large group, just like us – a group of 14, which meant we only spent around ₱949.00 each. It's truly designed for significant family gatherings, company team-building, or a night out with a group of friends.
The House – 10/10 Spotless, spacious, and filled with cozy nooks for hanging out. The bedrooms are a dream, the air conditioning is blissful, and every tiny detail is thoughtfully taken care of.
The Beach – 7/10 I'd give it a 7, mostly because we visited during Habagat season, the Southwest monsoon, which made the sea a bit more turbulent. The usually crystal blue waters were a shade darker, and the shoreline was almost swallowed by seaweed. I'm eager to return during summer to witness its full glory.
The Service – 11/10 The caretakers deserve an ovation. They're friendly, accommodating, and truly exceptional. It's evident that the host shares the same commitment to excellence, evident from the personalized confirmation letter that contained every bit of information we could possibly need. As someone who works in customer service, I can vouch for its top-notch quality.
The Location – 9/10 Seclusion seekers, rejoice! This spot is the epitome of privacy and tranquility. No neighbors in sight, just the vast beachfront for your enjoyment. The only downside? The journey from the city can take 3-4 hours, but trust me, it's worth every minute once you arrive.
---
Let the Photos do the Story Telling
---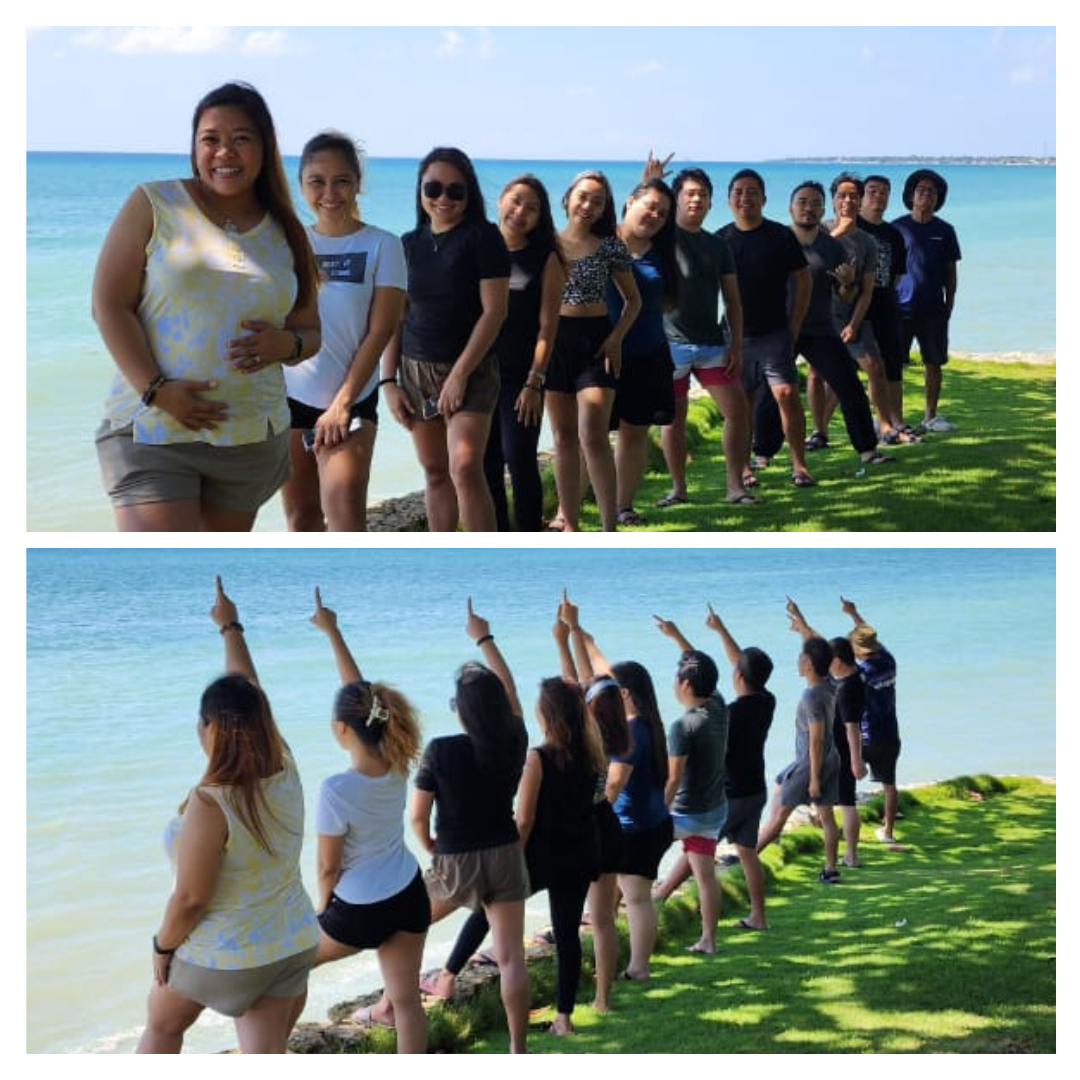 Say hello the the A-Team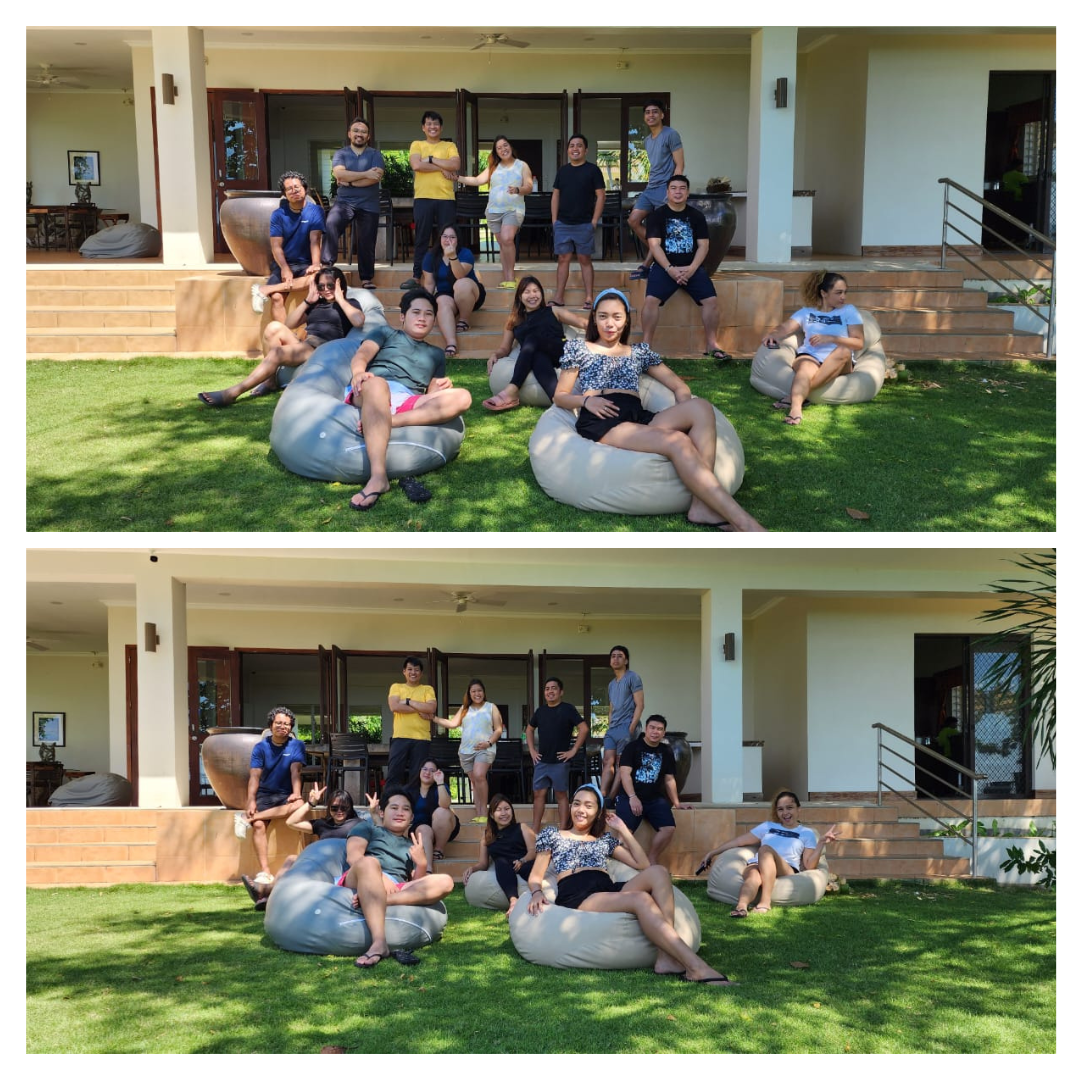 Let's have a house tour, shall we?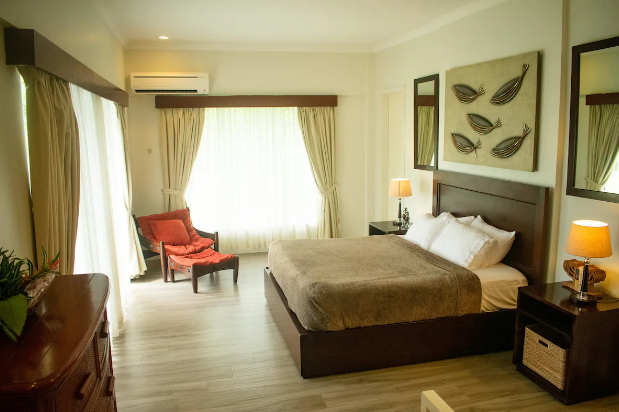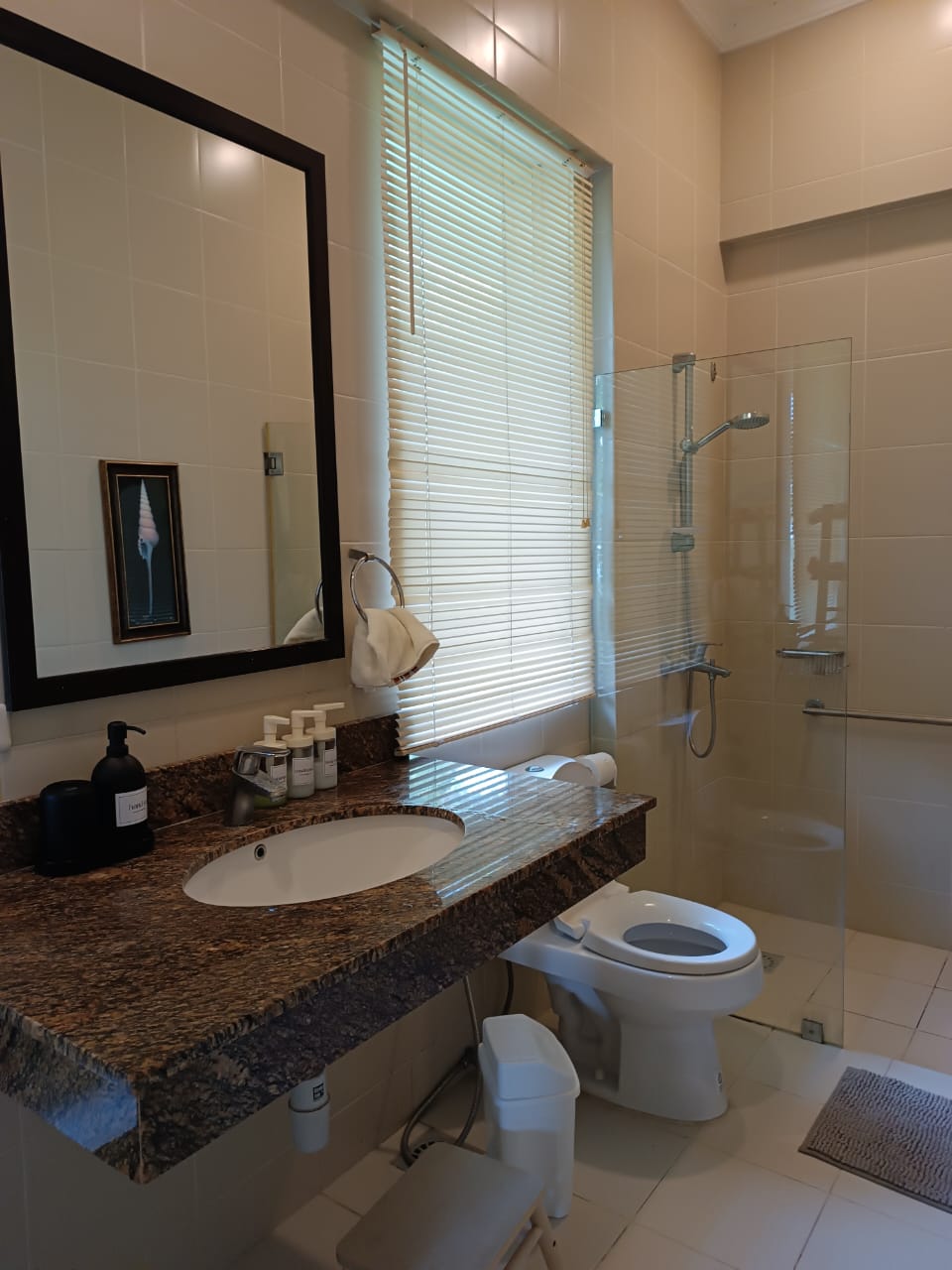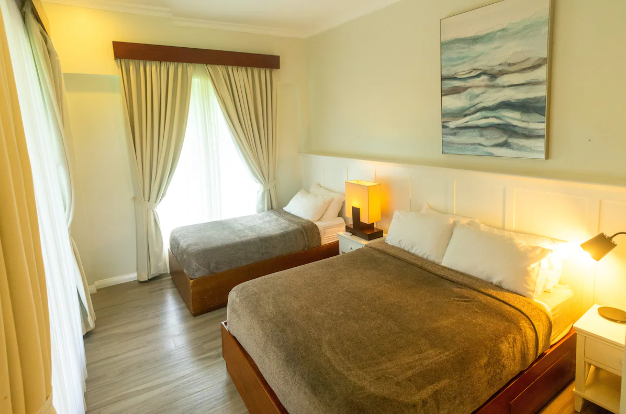 Check out this very spacious living room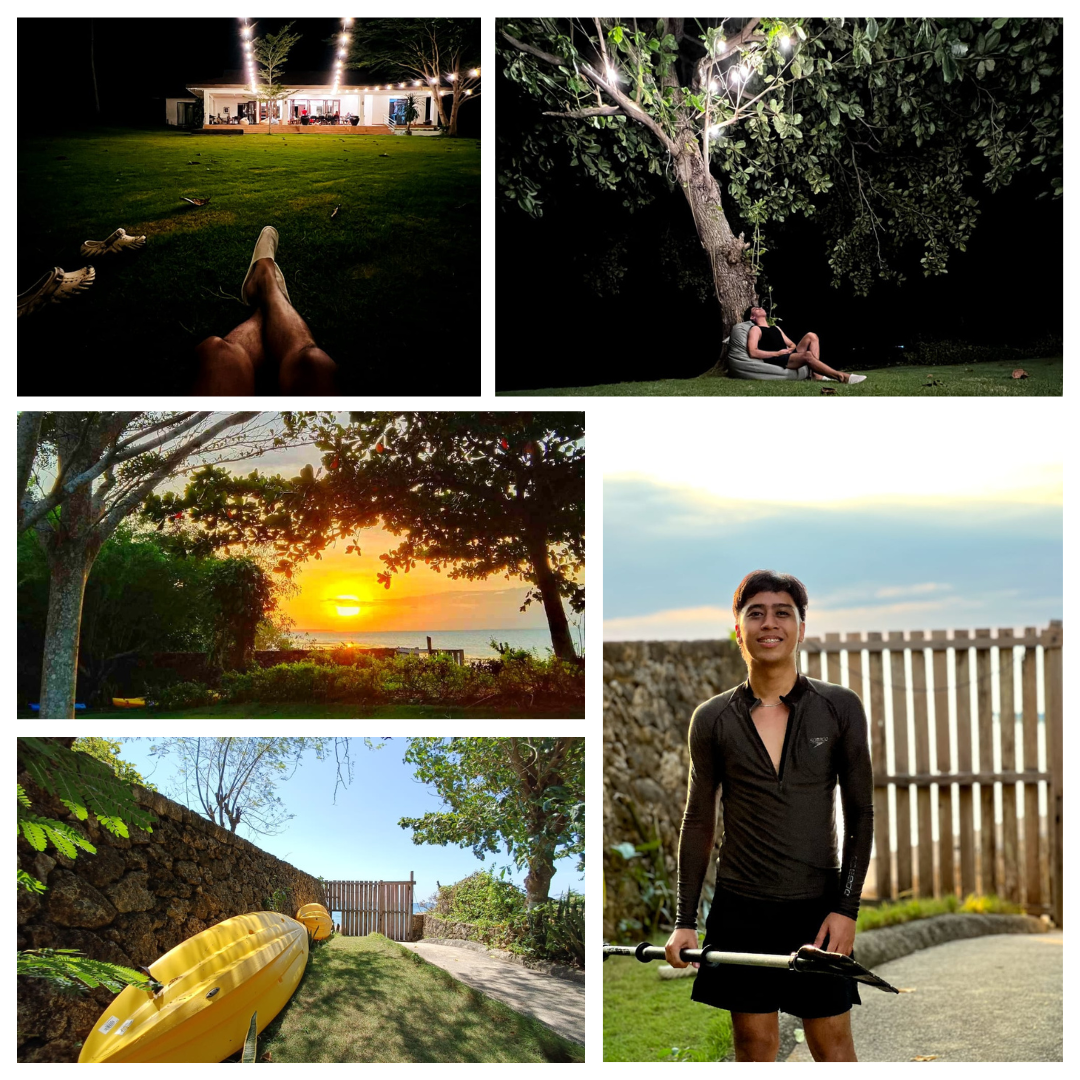 Our not so baby, Troy - who is single by the way 😉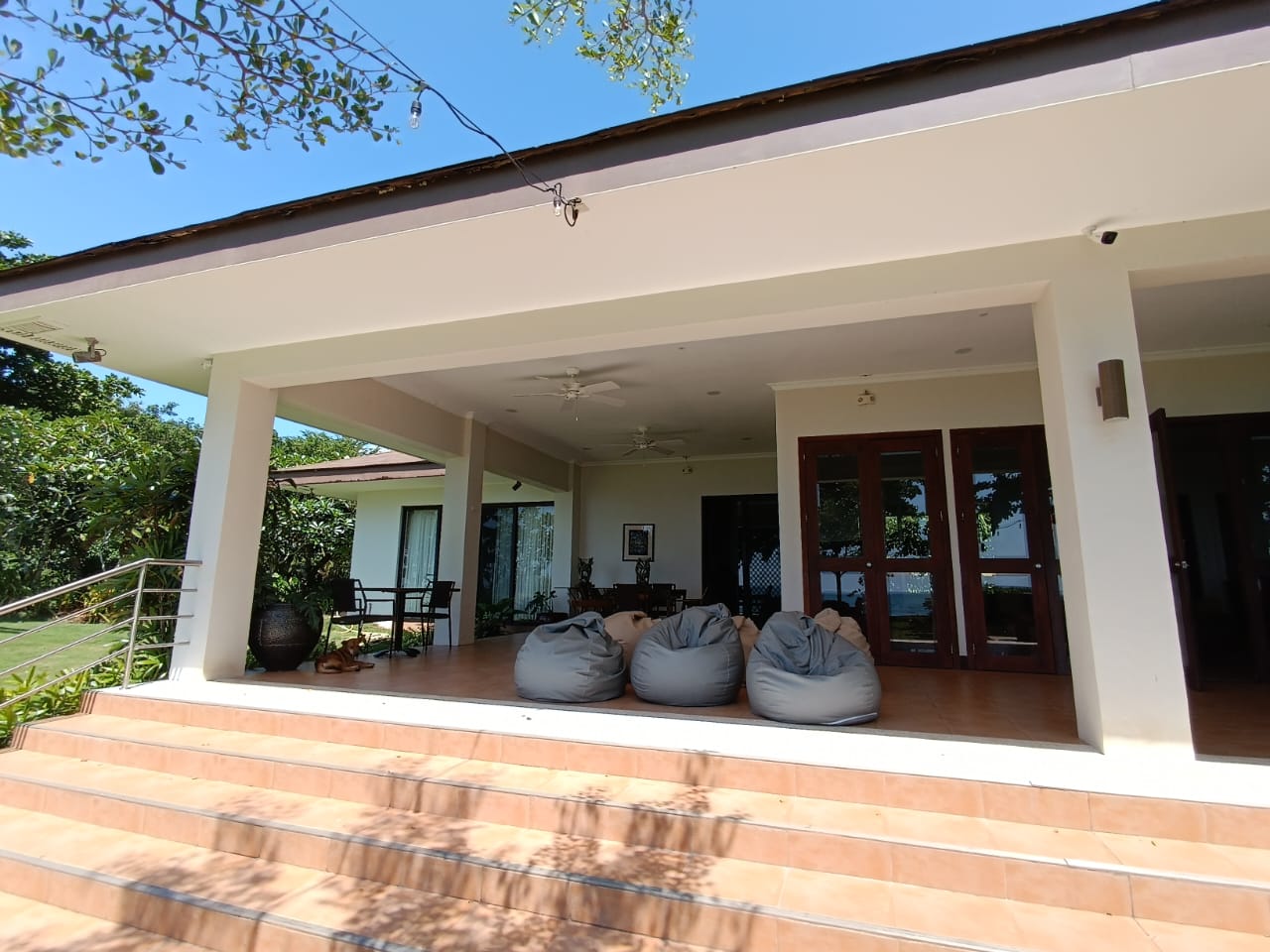 The comfy beanbags in the patio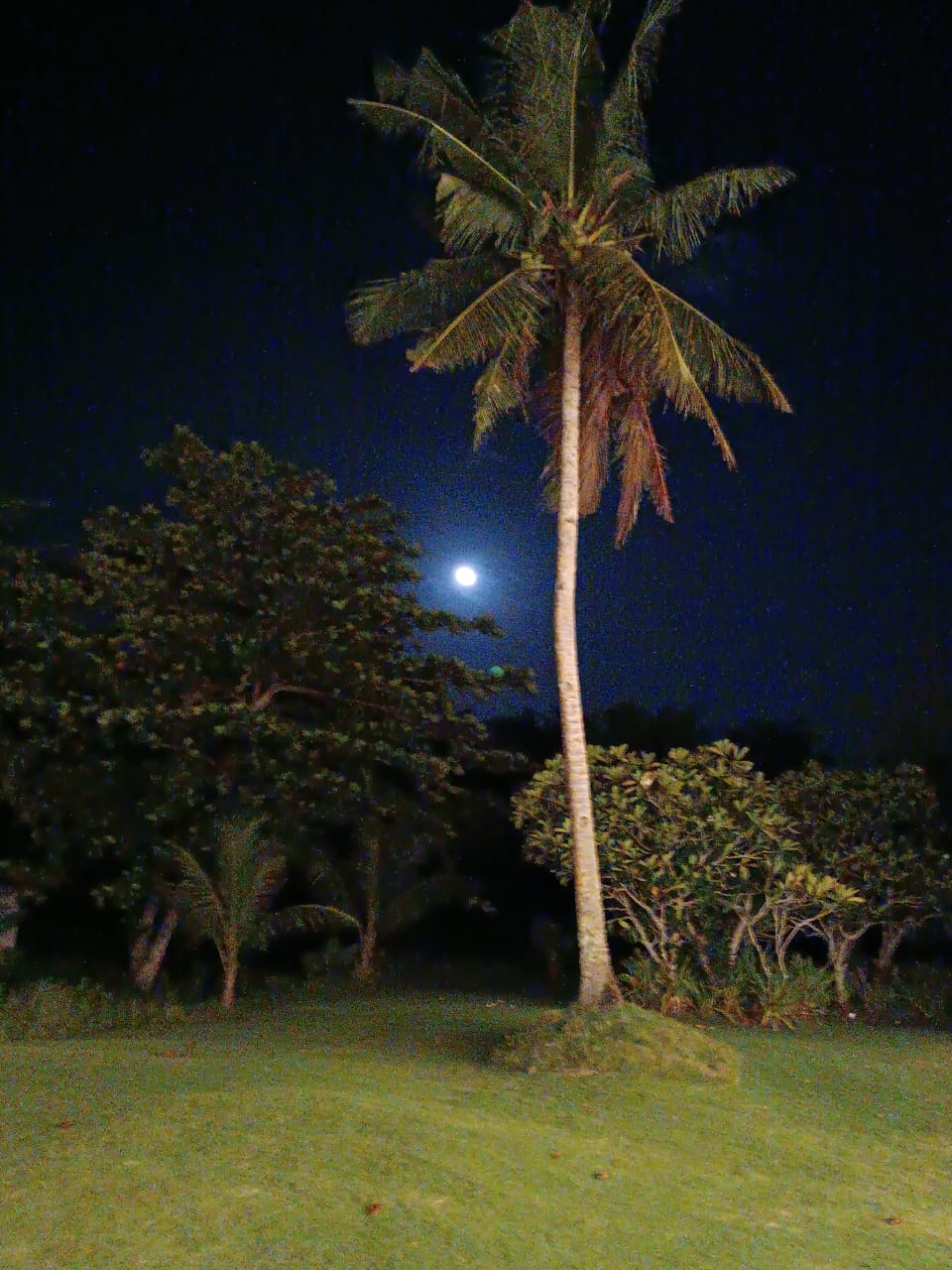 We were even blessed to see Luna on full shine, what a treat!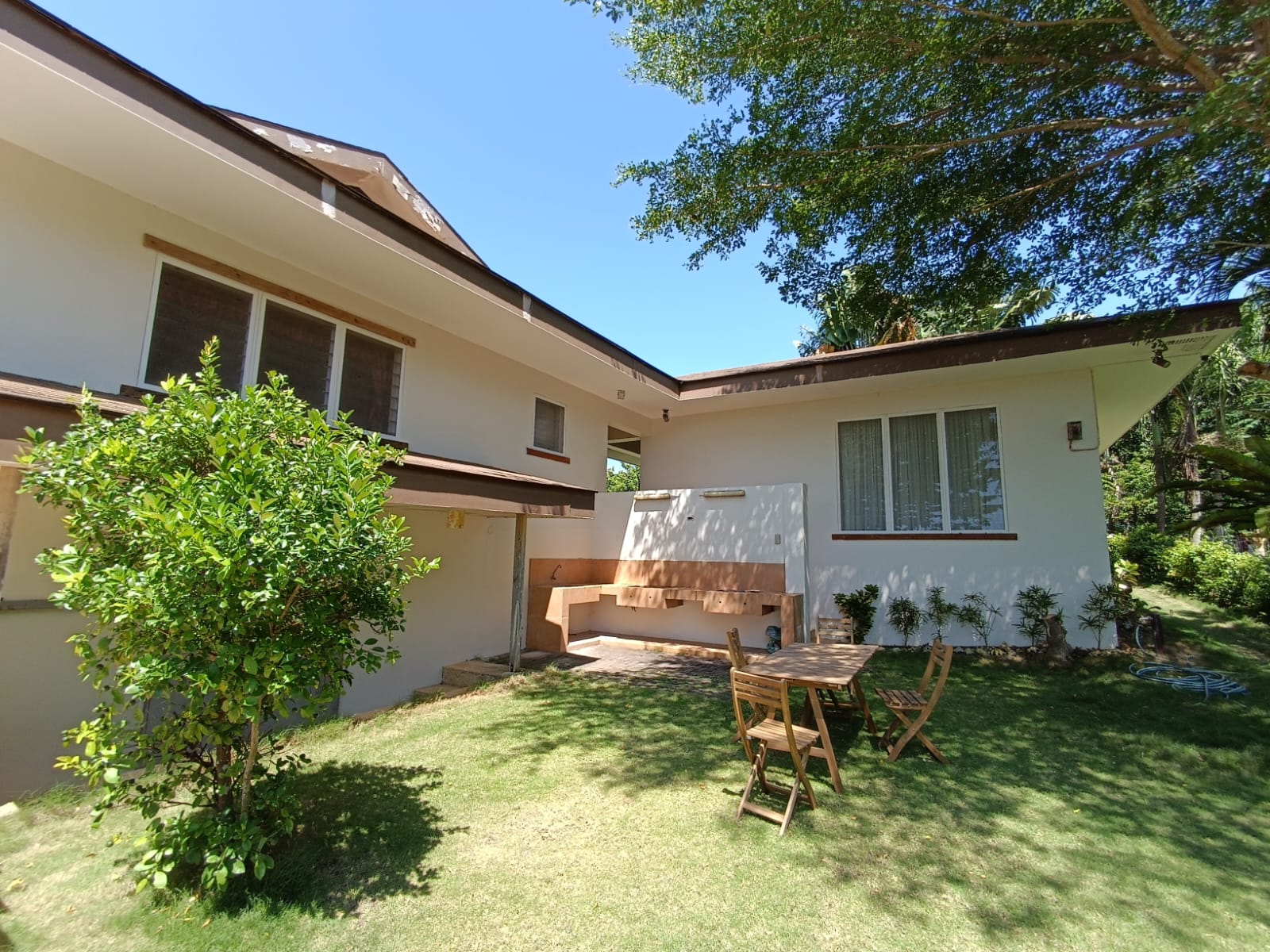 The grilling station and picnic tables, plus a calamansi tree full of fruits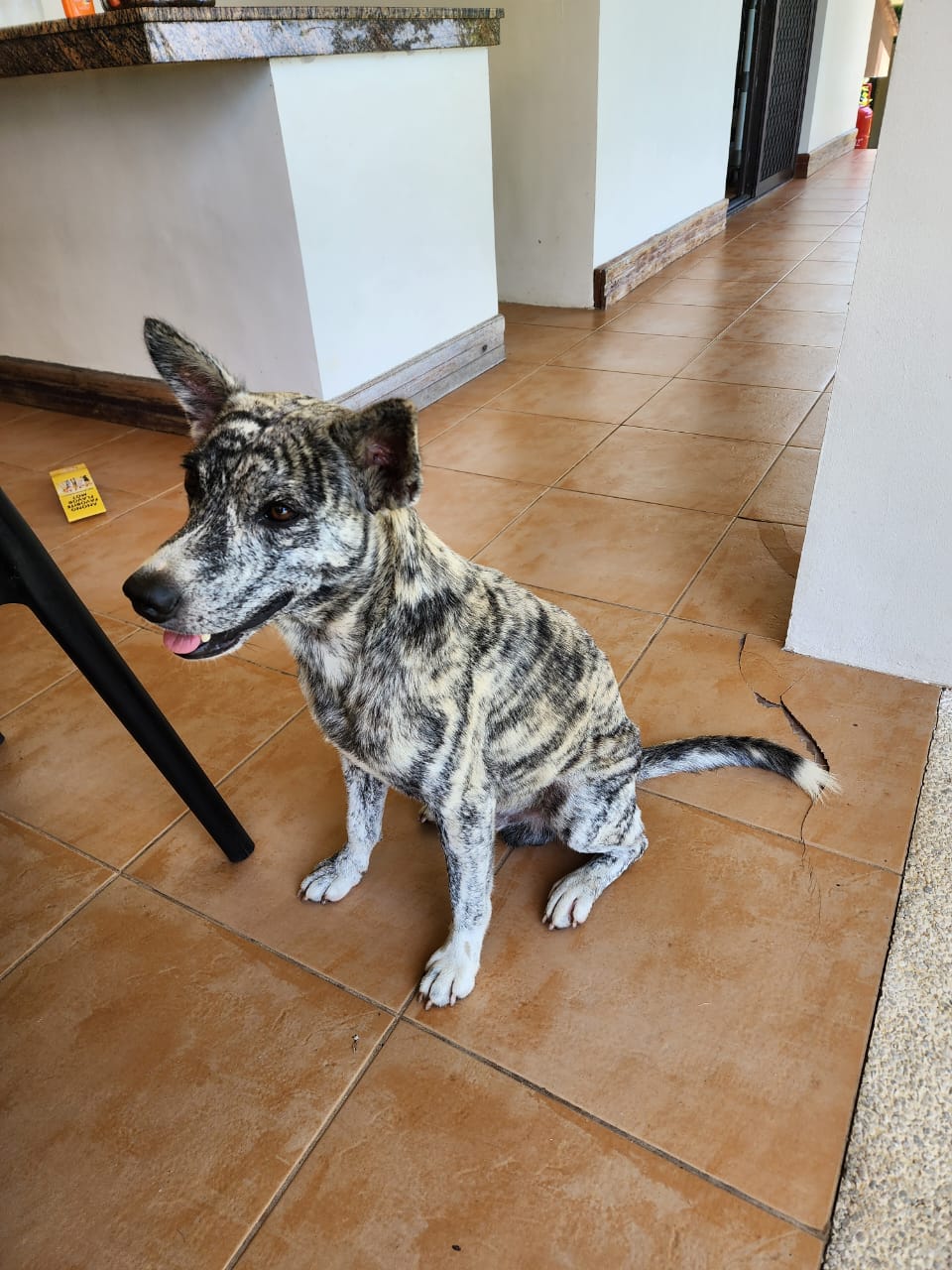 Oh, did I mention, there were a lot of friendly doggies in the property, but this one catch my eye cause of it's unique color. Kinda look like a hyena to me lol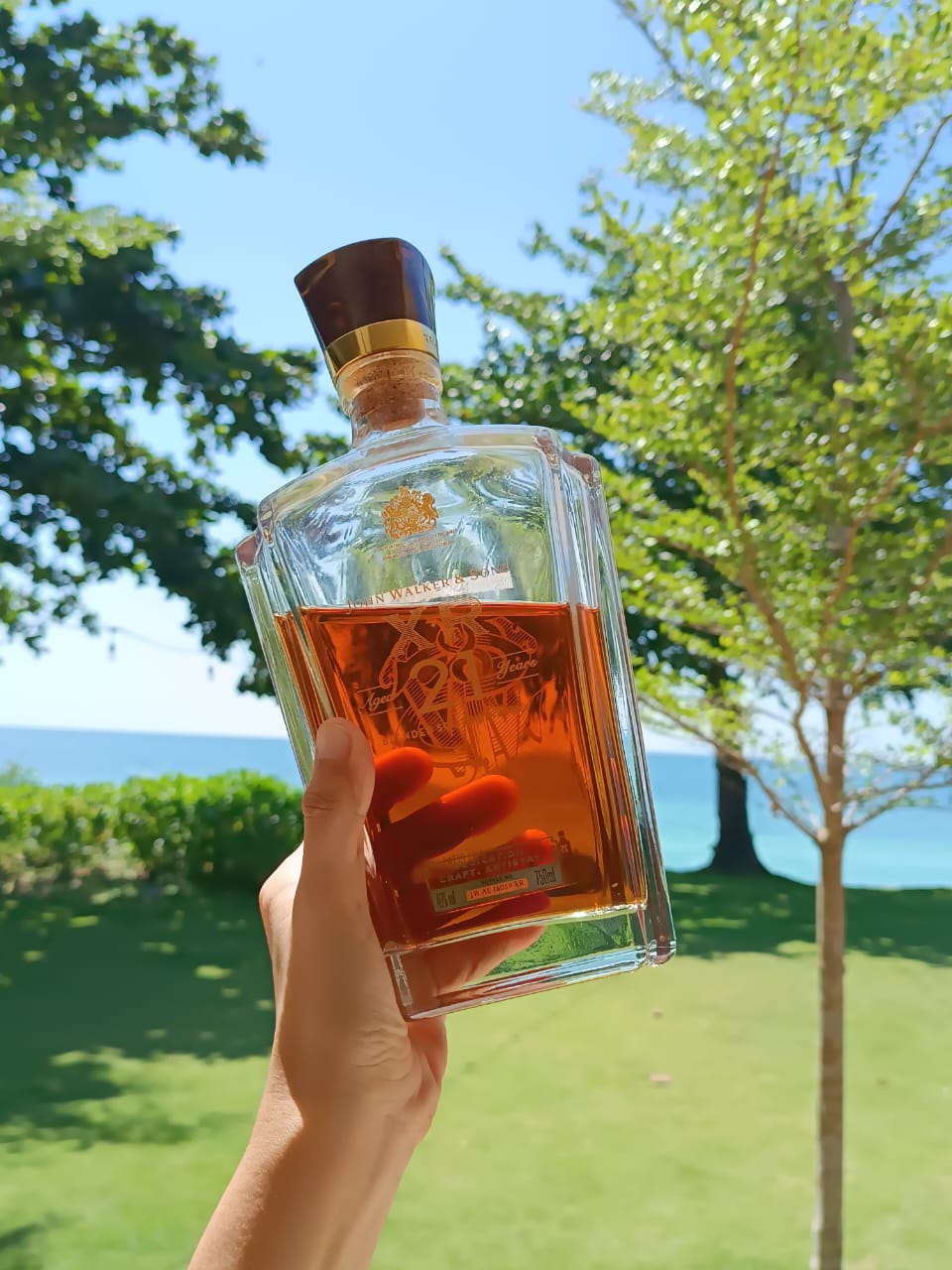 Of course, no outing is complete without some goold old whisky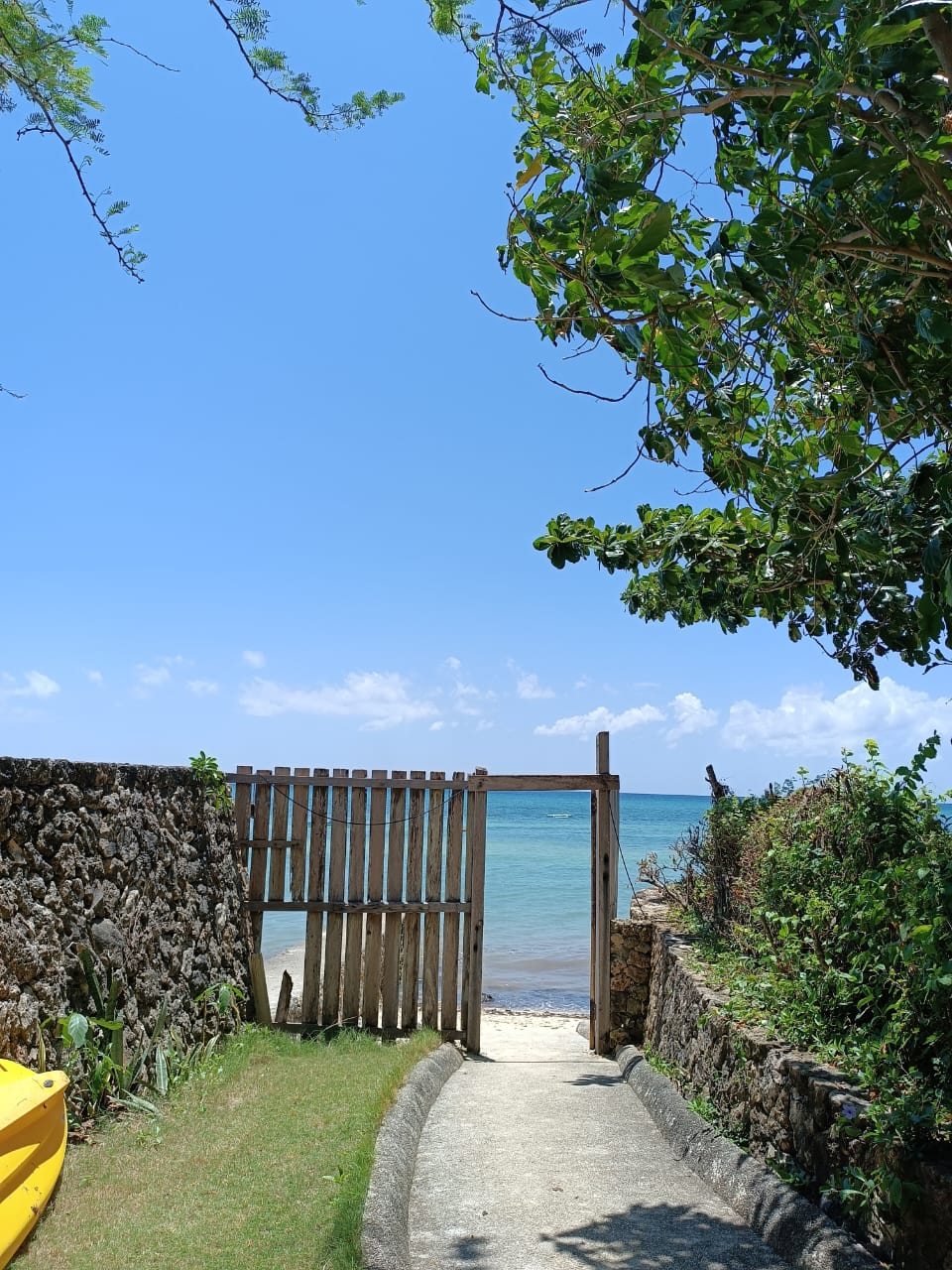 Paradise is waving, come on in!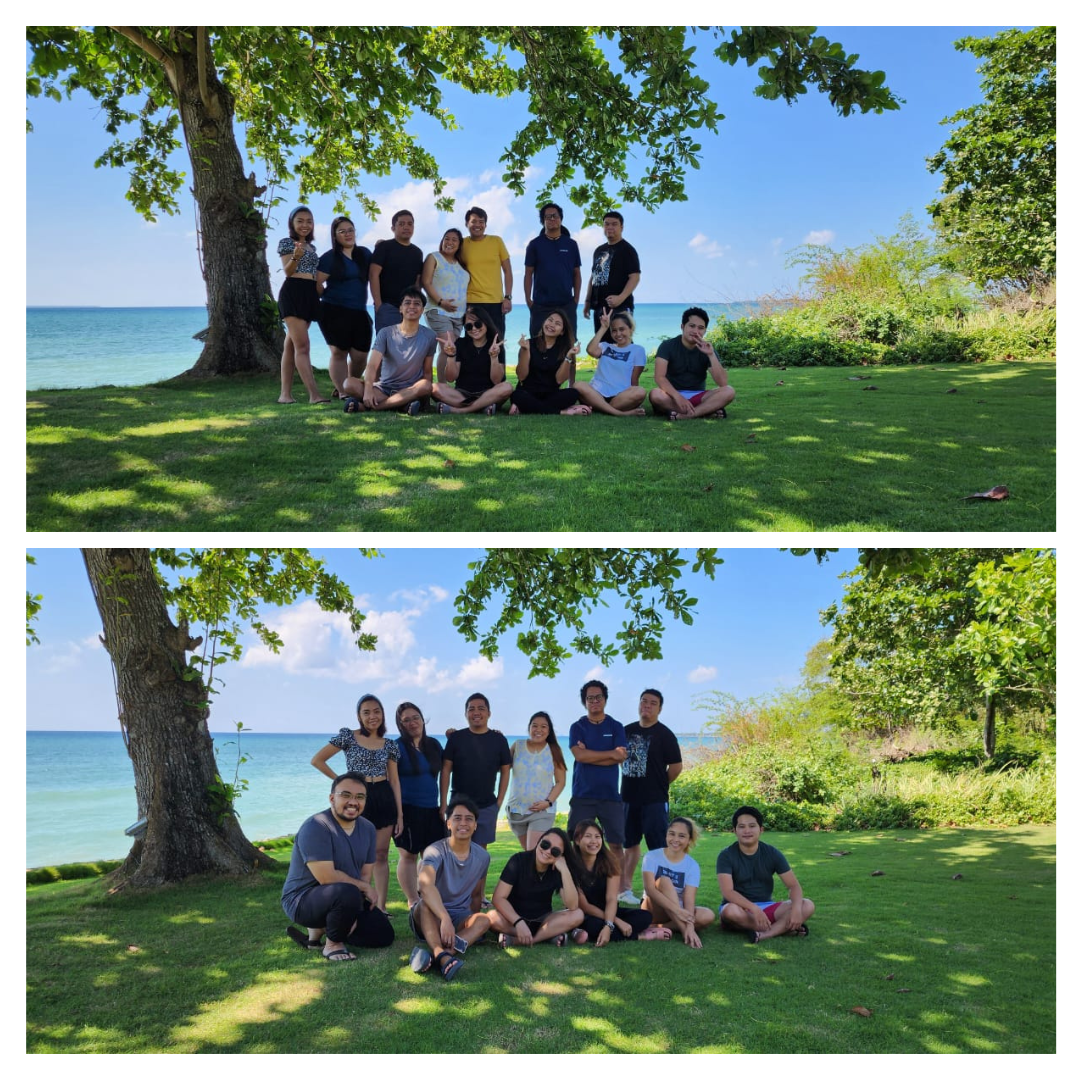 This trip was incredibly special for all of us, as it marked a significant hiatus in our travels. The uncertain future means it might be years before we can gather the gang once again, with folks moving to distant lands.
Nevertheless, this memory-packed escapade, the conversations shared that night, they're all tucked away in our hearts, ready to be cherished for eternity.
That's it for now, May the winds carry you to your next great escapade! See you on our next story!
Remember – You are amazing!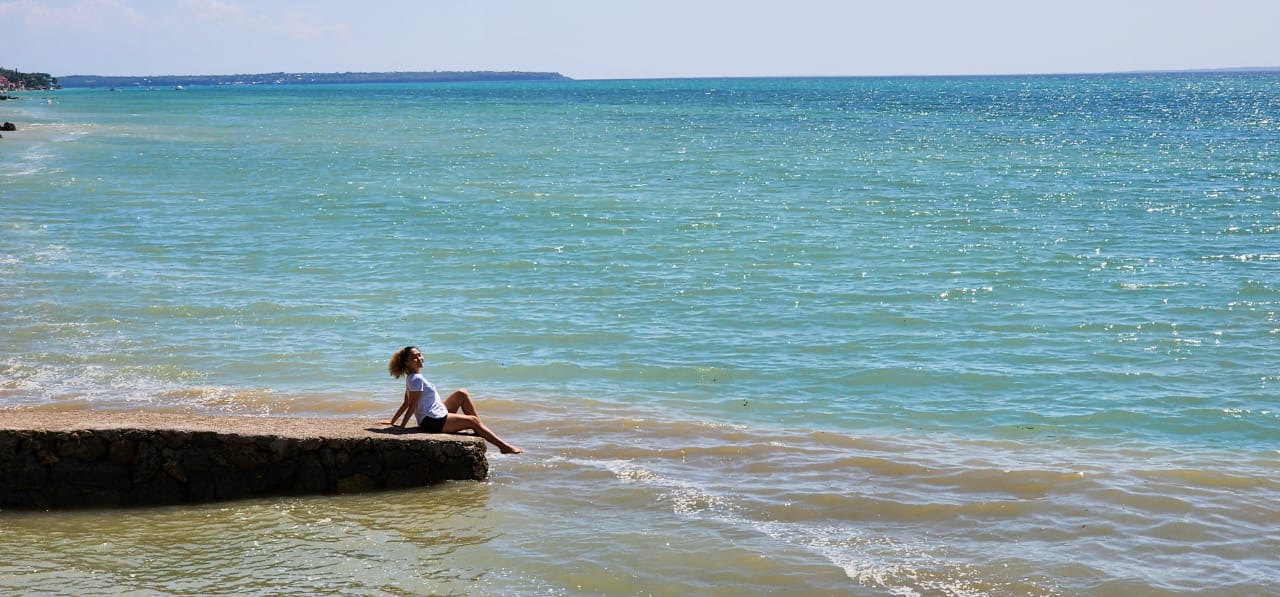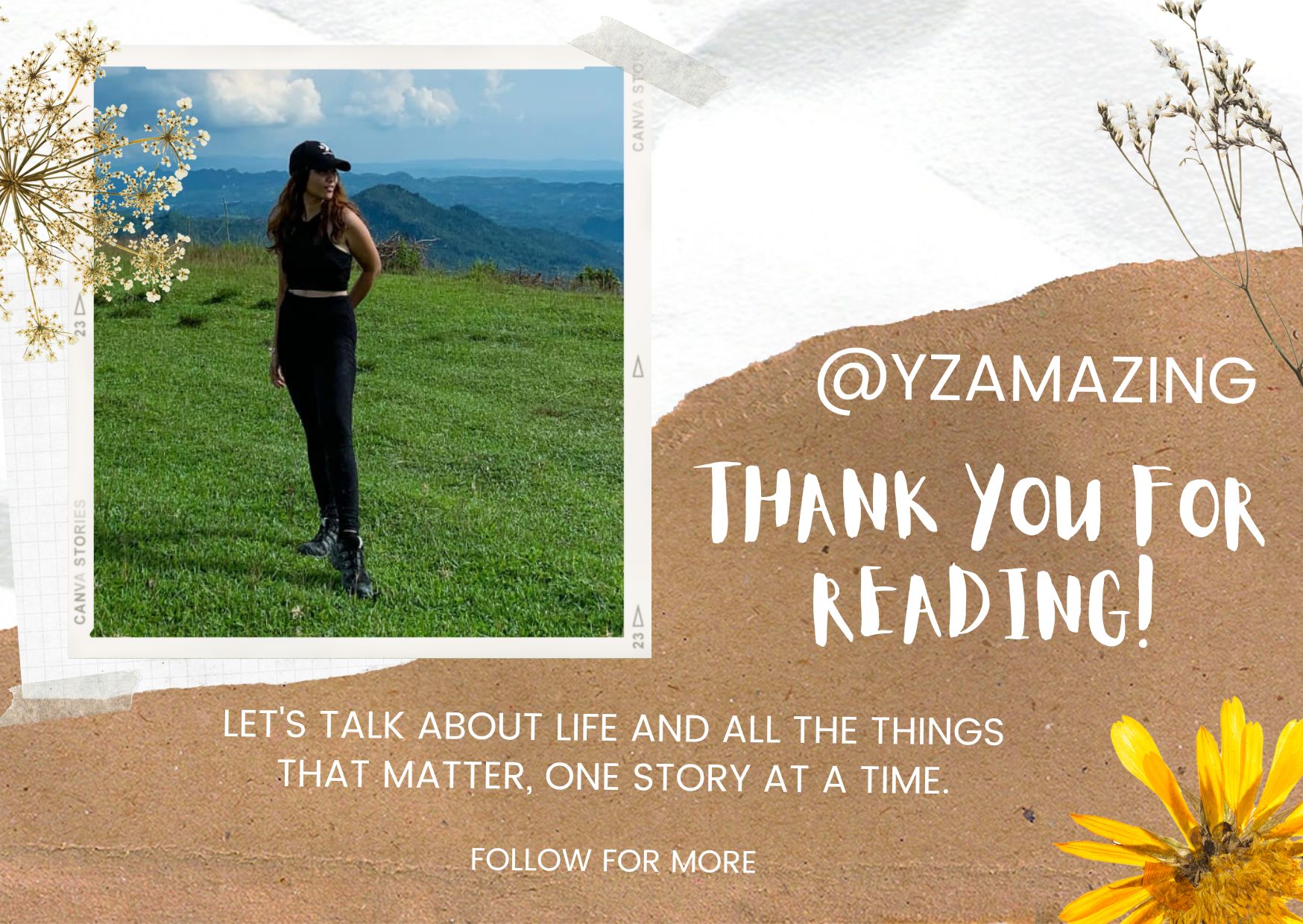 Ma. Morena
is a nature enthusiast, an optimist and outgoing person who loves turning her adventure and thoughts into writing.
Liked what you read? show some love by sharing your comments and upvote the content. Feel free to re-blogged the post and help spread positivity by paying it forward.