Team Gors goes to Doonjang Unlimited Kbbq | Team Eat Out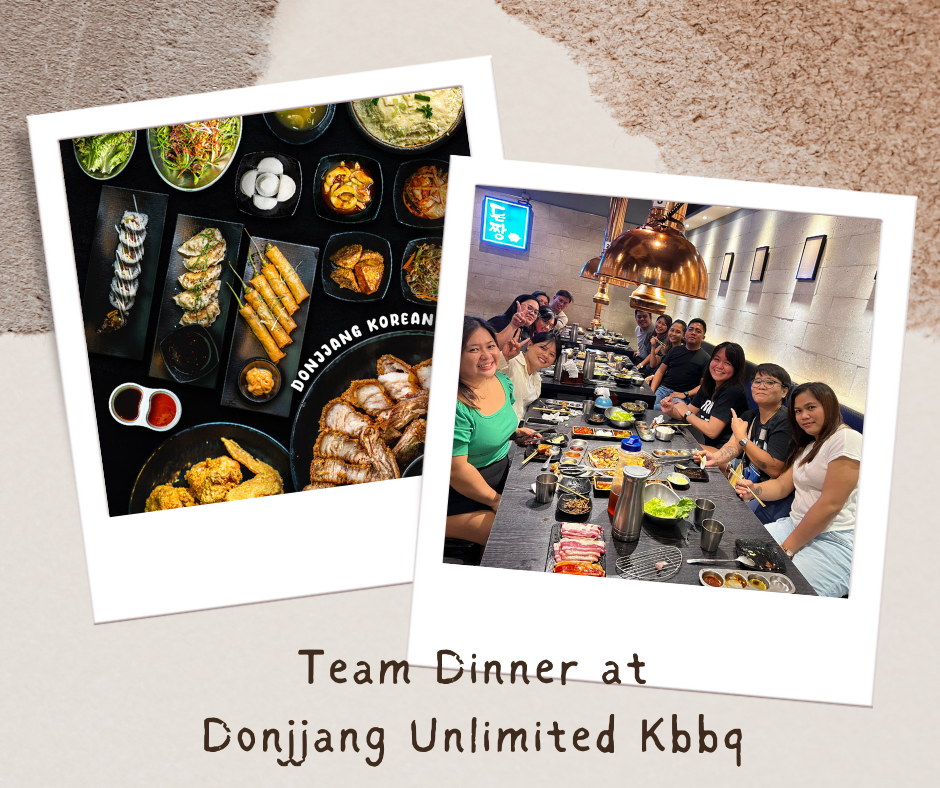 Hey there, fellow foodies and hard workers! I wanted to share with you all about our recent team eat-out adventure at Doonjang Unlimited Kbbq in IT Park, Cebu City. So buckle up and let's dive into this mouthwatering experience!
You know what they say—all work and no play makes for cranky employees. But not in our company! We had some perks and incentives last month due to high ticket volumes wherein the Management asked us to render overtime hours, but none of this is compulsory; it's just up to us if we can render overtime hours or not, but of course, who are we to say no to additional pay and incentives? On top of the individual incentives, we also have a group incentive, where the team that puts in the most overtime hours in a month will get 8,000 pesos worth of vouchers. Ka-ching! Guess who clinched the victory? Our amazing team, of course!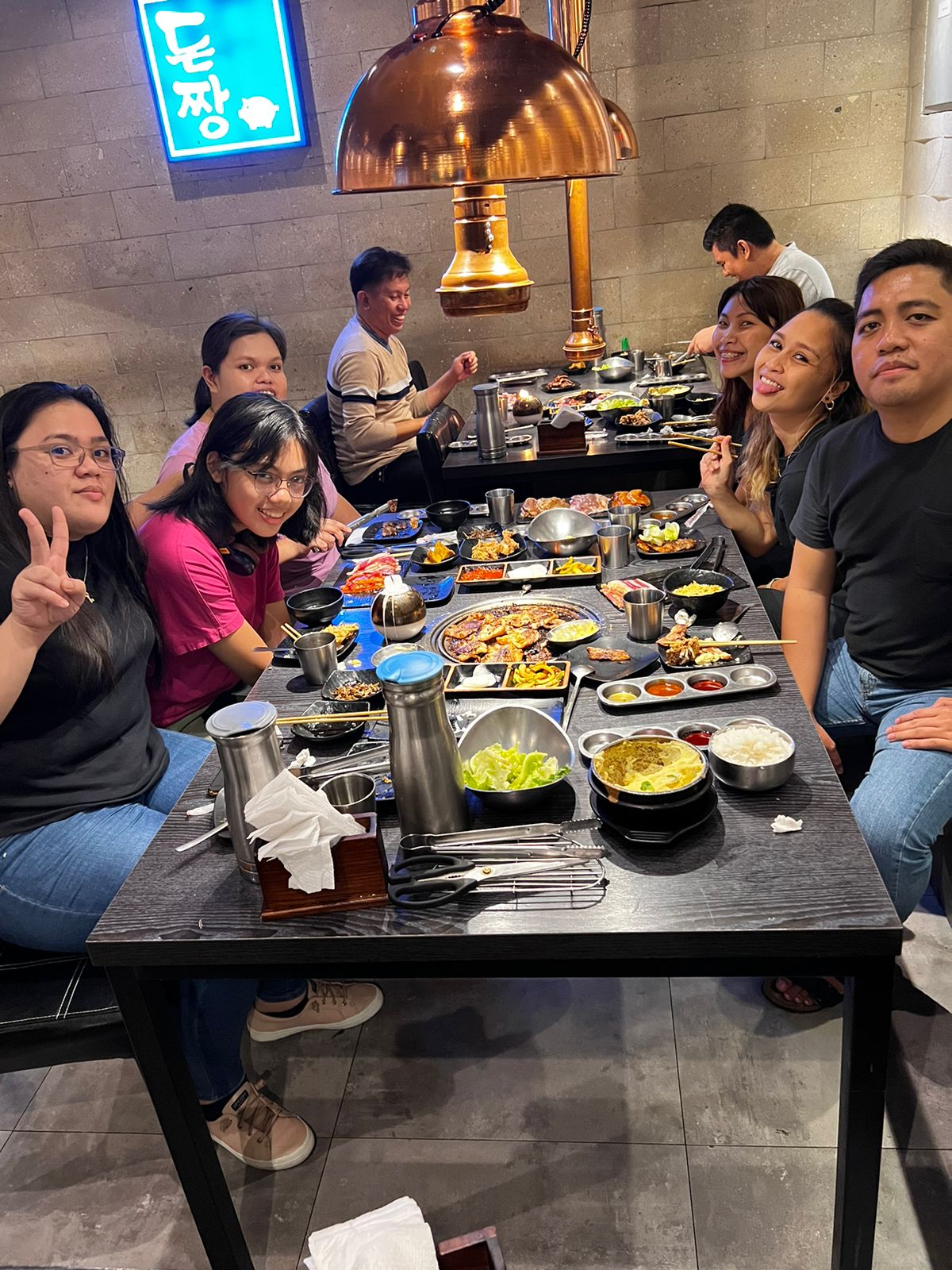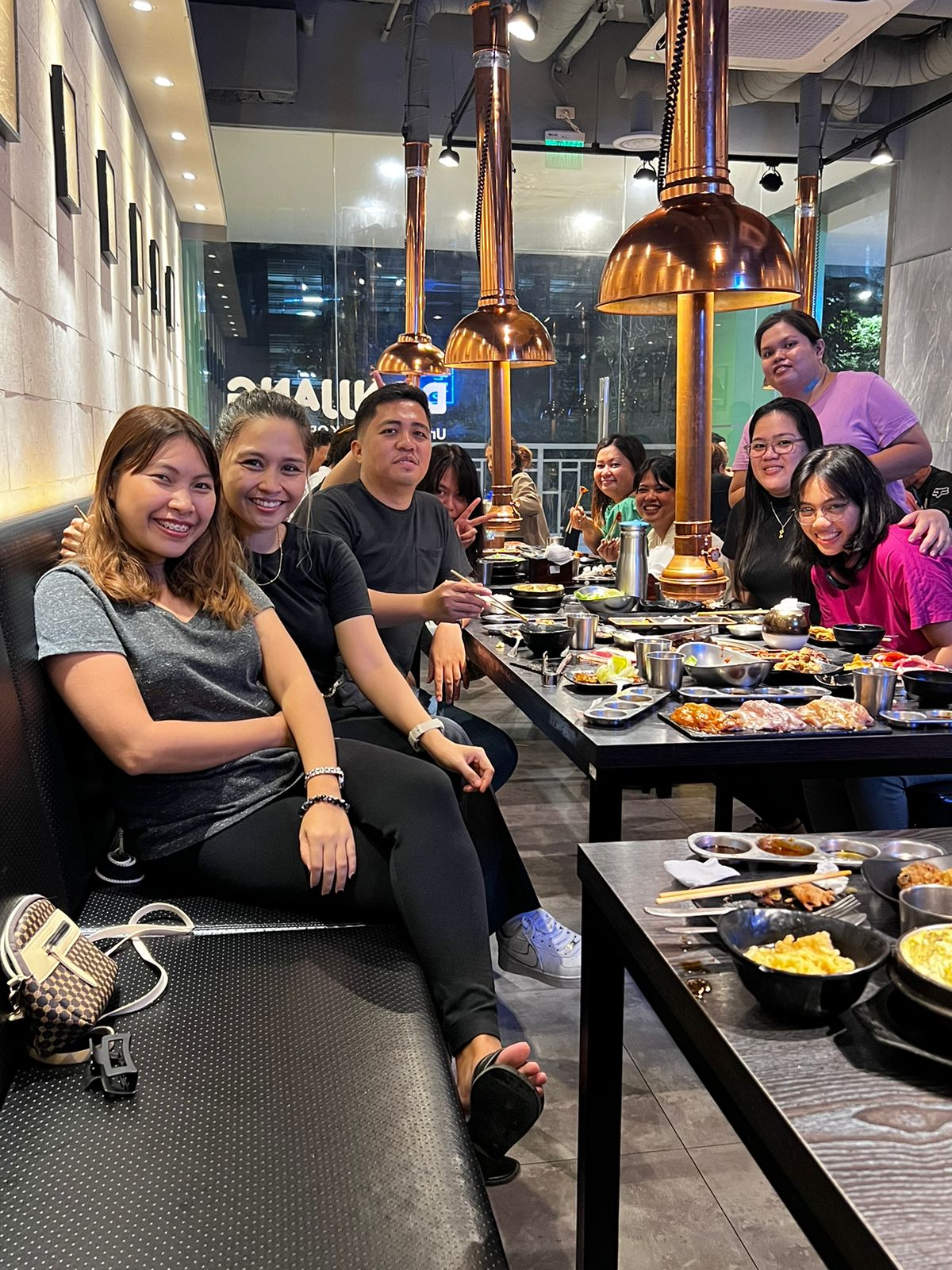 Originally, we had this brilliant idea of going on an island-hopping escapade, but you know how unpredictable weather can be. So, we decided to steer our cravings towards Doonjang Unlimited KBBQ instead. And let me tell you, it was a sizzling good choice!
As someone who's always loved samgyupsal, this was my first time at Doonjang, and I was curious to see if it could live up to my lofty meaty expectations. Spoiler alert: It absolutely did! The meat was tender and oh-so-delicious. But that's not all—the side dishes were the real deal too, especially the mouthwatering kimbap that got me coming back for more.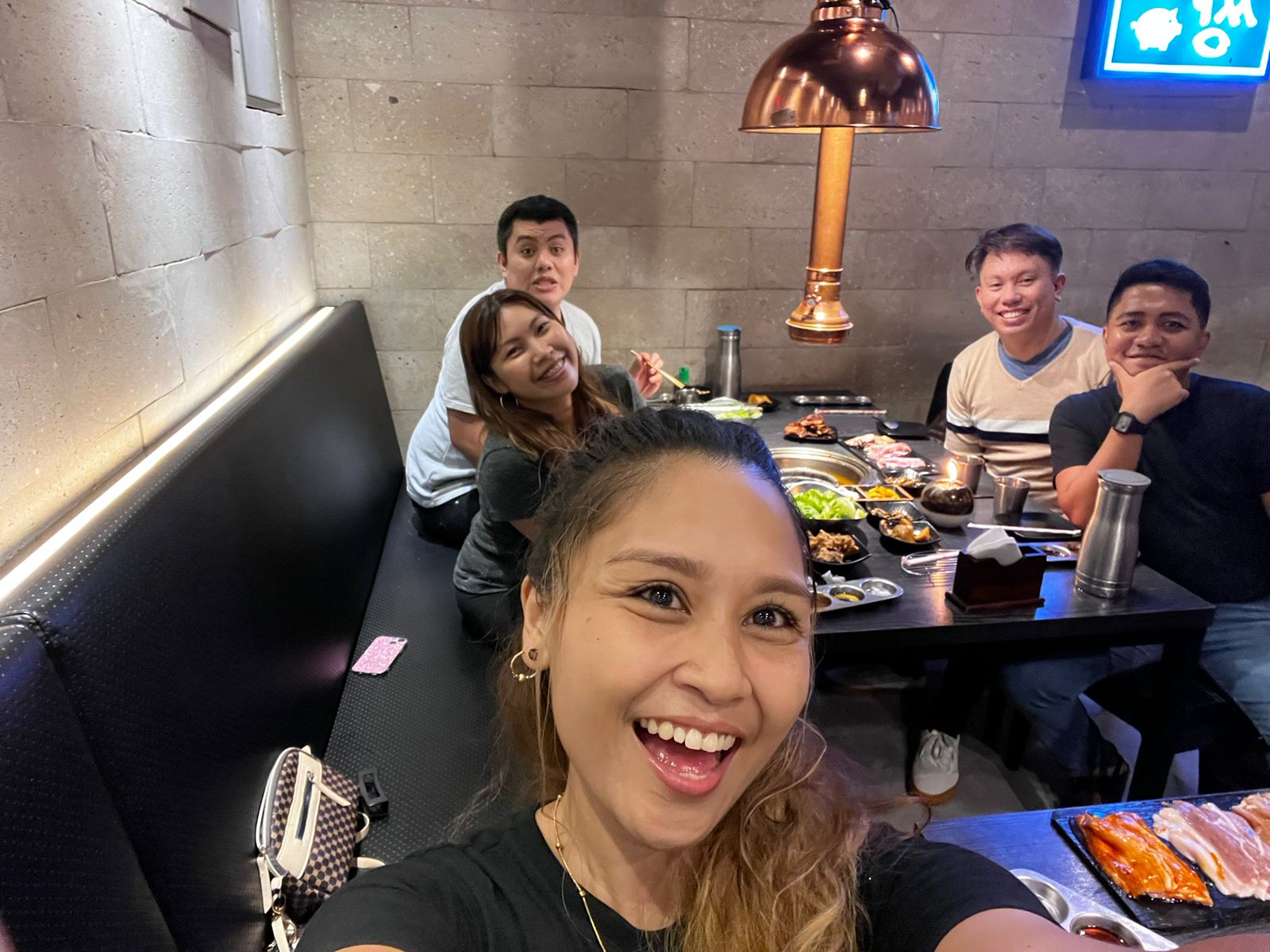 Our lively gang spent nearly 3 hours at Doonjang, and we really did have a blast! Catching up with everyone was a treat, especially since some of us hadn't seen each other in person since the pandemic lockdowns. Our company has already shifted to a hybrid work setup; we only report to the office once a week, and we don't have the same schedule as everybody else, making these team outings even more special.
And the fun didn't stop there! After our sumptuous meal at Donjjang, we spent the rest of the night at the KTV next door, and it was an absolute riot!
Now, let's talk about the food at Doonjang. The side dishes were on point, and here's a mouthwatering list of what they offered: Gyoza, Chicken, Lettuce, Kimbap, Spicy Anchovy, Pickled Onion, Chicken-Mu, Pa Muchim, Rice, Ramen, Sweet Potato, Kimchi, and Steamed Egg. Just reading this list makes me want to teleport back for another round!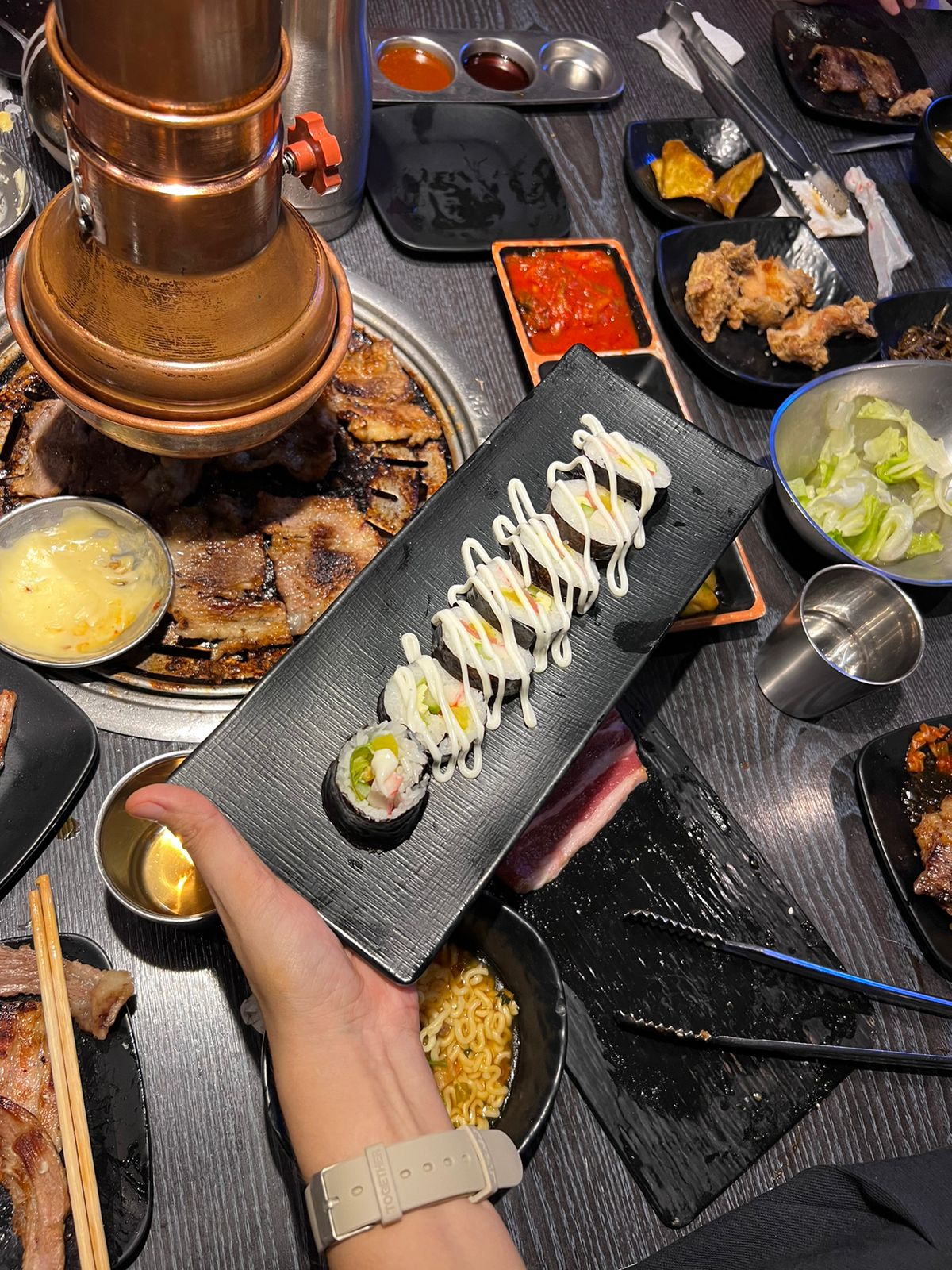 And they also serve Unlimited Iced Tea for just 30 pesos! Quenching our thirst while indulging in all that BBQ goodness.
Now, let's talk about the prices. For lunch, you can dive into the Pork Unlimited option for just 399 pesos or go for the Pork and Beef combo for 499 pesos. The prices for dinner are quite pricier, with the Pork Unlimited for 499 pesos and the Pork and Beef combo for a mere 599 pesos. But if you're feeling extra adventurous, splurge a bit and go for the special price of 699 pesos, which throws in two additional side dishes: letchon Letchon Kawali and Dynamite.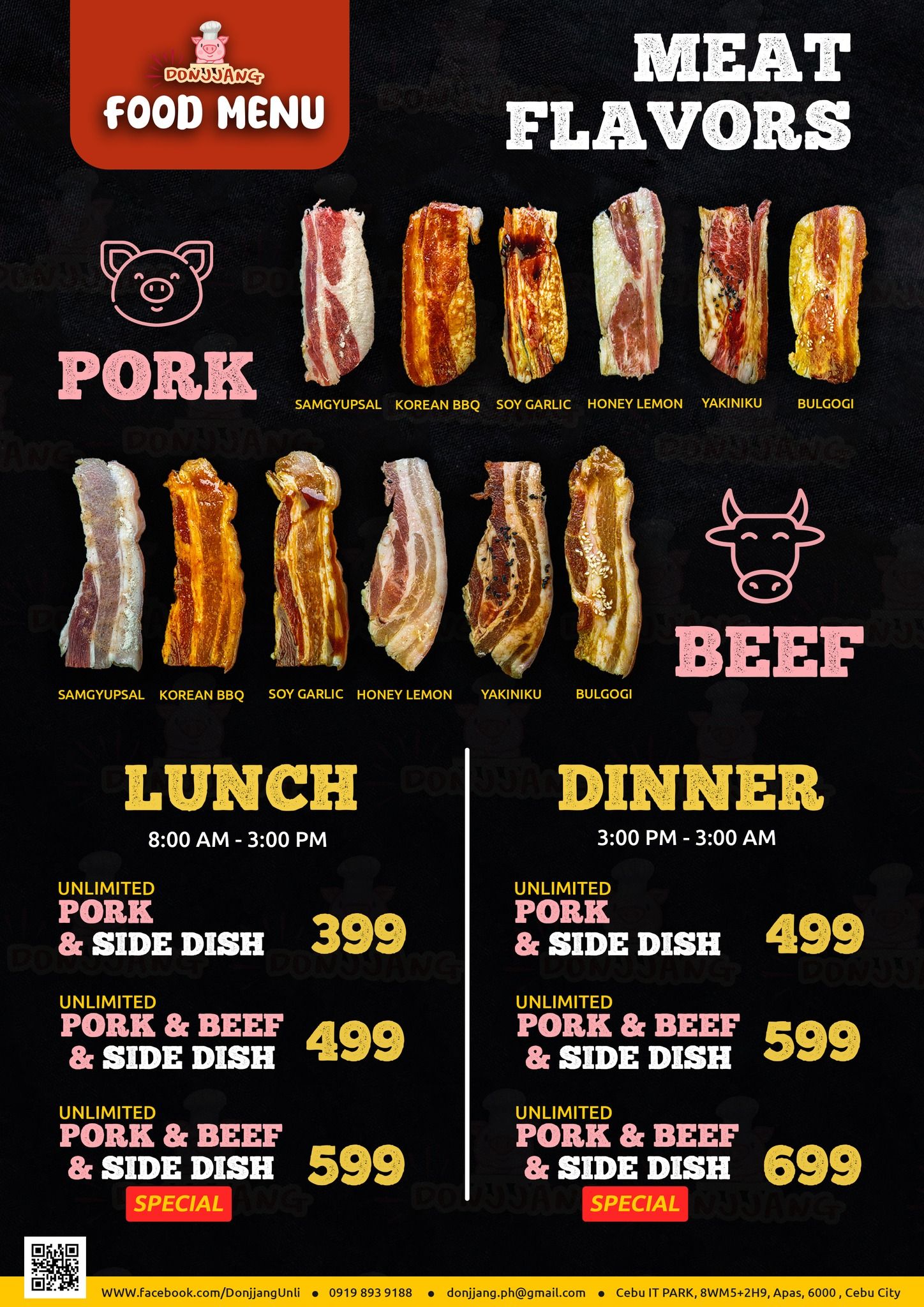 SOURCE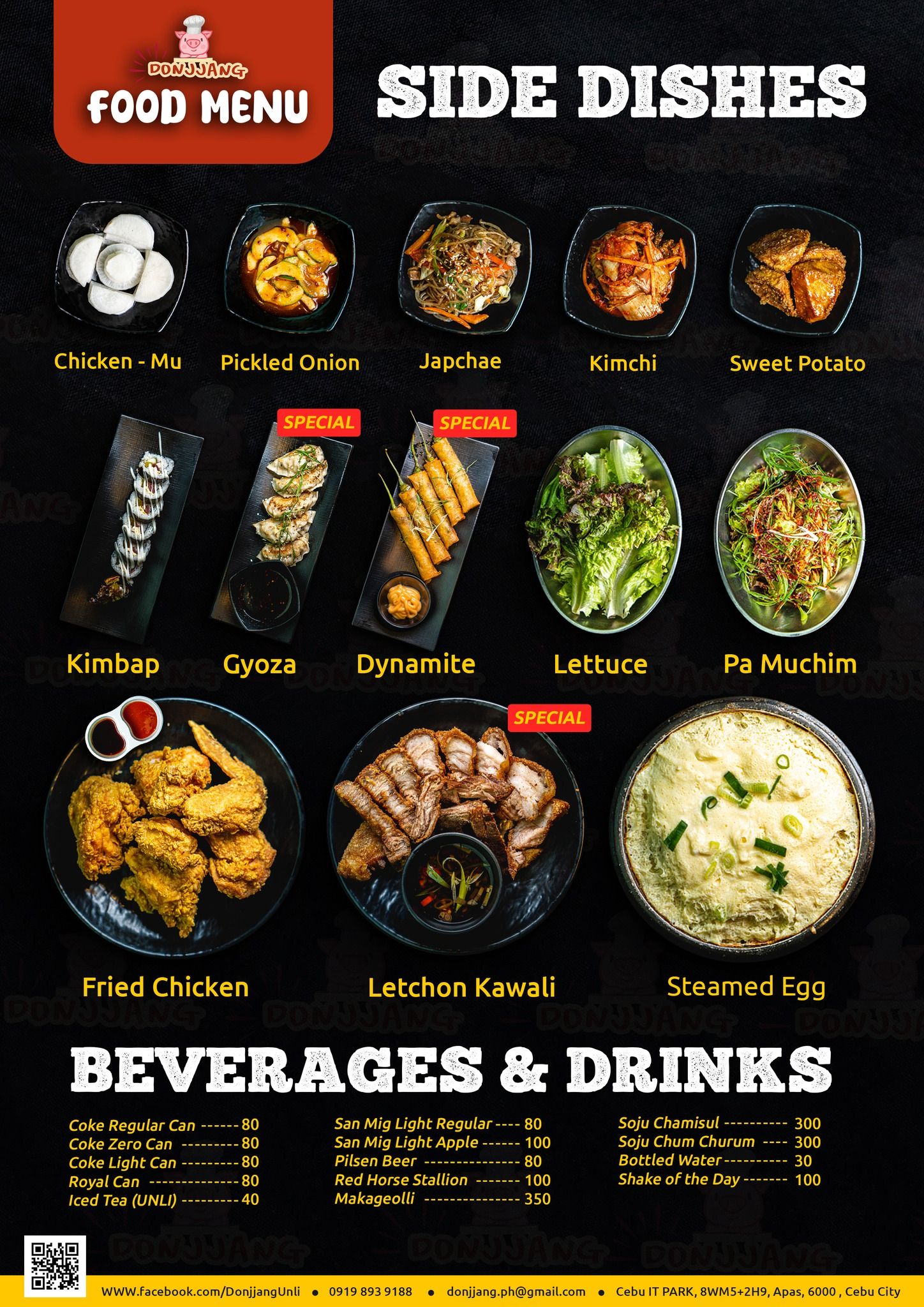 So there you have it, folks. Next time you find yourself in IT Park Cebu and your taste buds are craving some epic Korean BBQ with a delightful array of side dishes, head straight to Doonjang, just in front of JP Morgan. Trust me, it's a flavor-packed adventure you won't want to miss! Keep those bellies happy and those team spirits soaring high.
Until our next foodie escapade, bon appétit!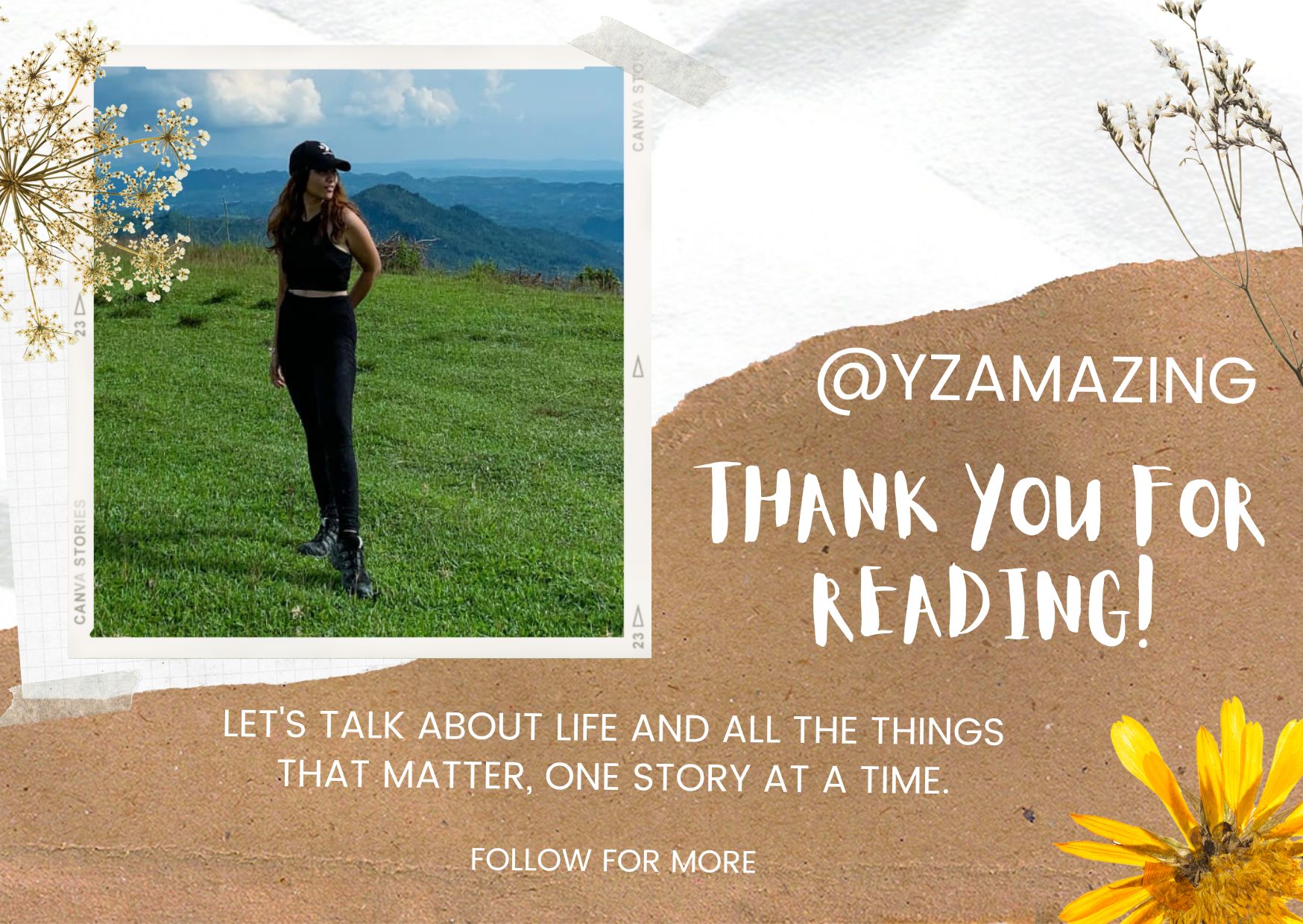 Ma. Morena
is a nature enthusiast, an optimist and outgoing person who loves turning her adventure and thoughts into writing.
Liked what you read? show some love by sharing your comments and upvote the content. Feel free to re-blogged the post and help spread positivity by paying it forward.