Ride the Flavor Wave at Pit Sanget: Best Pizza in Guiuan
Freshly hand-tossed dough, a dash of top-notch ingredients, and wallet-friendly prices all wrapped in the laid-back vibes of Calicoan Island.
Brace yourself, because I've just discovered the ultimate pizza haven in my hometown, Guiuan!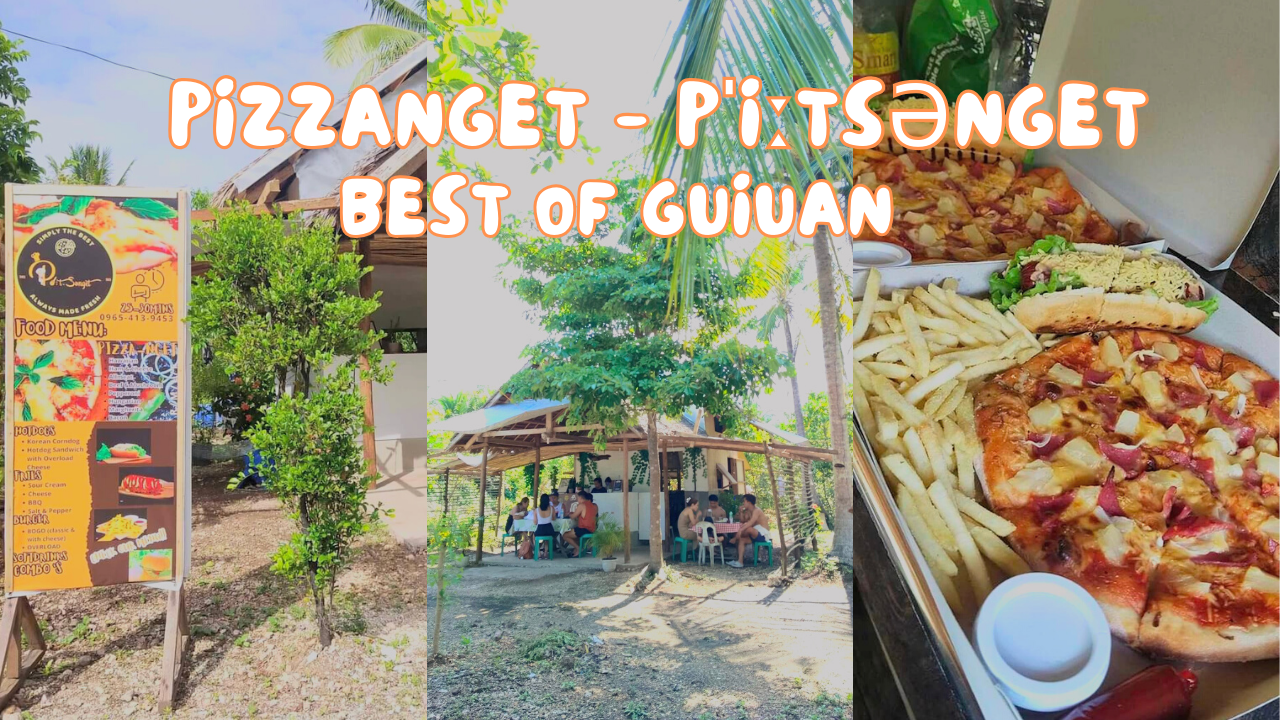 Pit Sanget's story is a tale of pandemic innovation. It all started as a pizza and snack haven in the cozy corners of Brgy. Sulangan. But you know what happens when you blend quality and affordability? Patrons came flocking in, and now they've gone big, opening a fantastic new spot just a few meters away from the famous Surfing Capital of Eastern Visayas - Calicoan.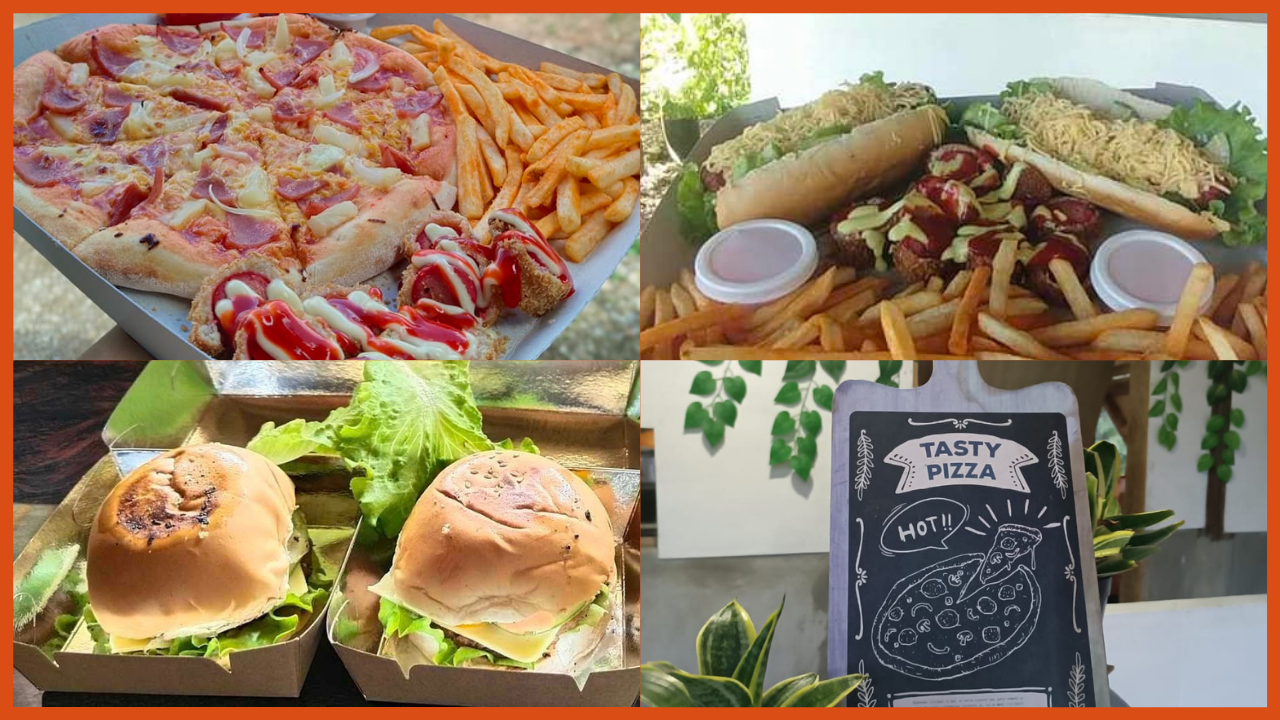 After a day of surfing at Calicoan, Pit Sanget will satisfy your hunger. They offer a variety of snacks like burgers, fries, hotdogs, and corndogs, along with combo meals that provide a taste of everything. But their pizza is the star, coming in seven flavors, including Hawaiian, all meat, beef and mushroom, ham and cheese, pepperoni, hungarian, margherita, and bacon.
They're not just throwing dough here; they're crafting pizza masterpieces! Be ready to wait 25-30 minutes for your order since everything's made with that fresh hand-tossed dough.
Our pick? Combo A for a mere 310 pesos ($5.47). Talk about a feast! It includes a 10-inch pizza, corndogs, and flavored fries. And don't get us started on their budget-friendly, lettuce-packed overload burgers – for only 40 pesos each ($0.71). It's a taste sensation you won't want to miss!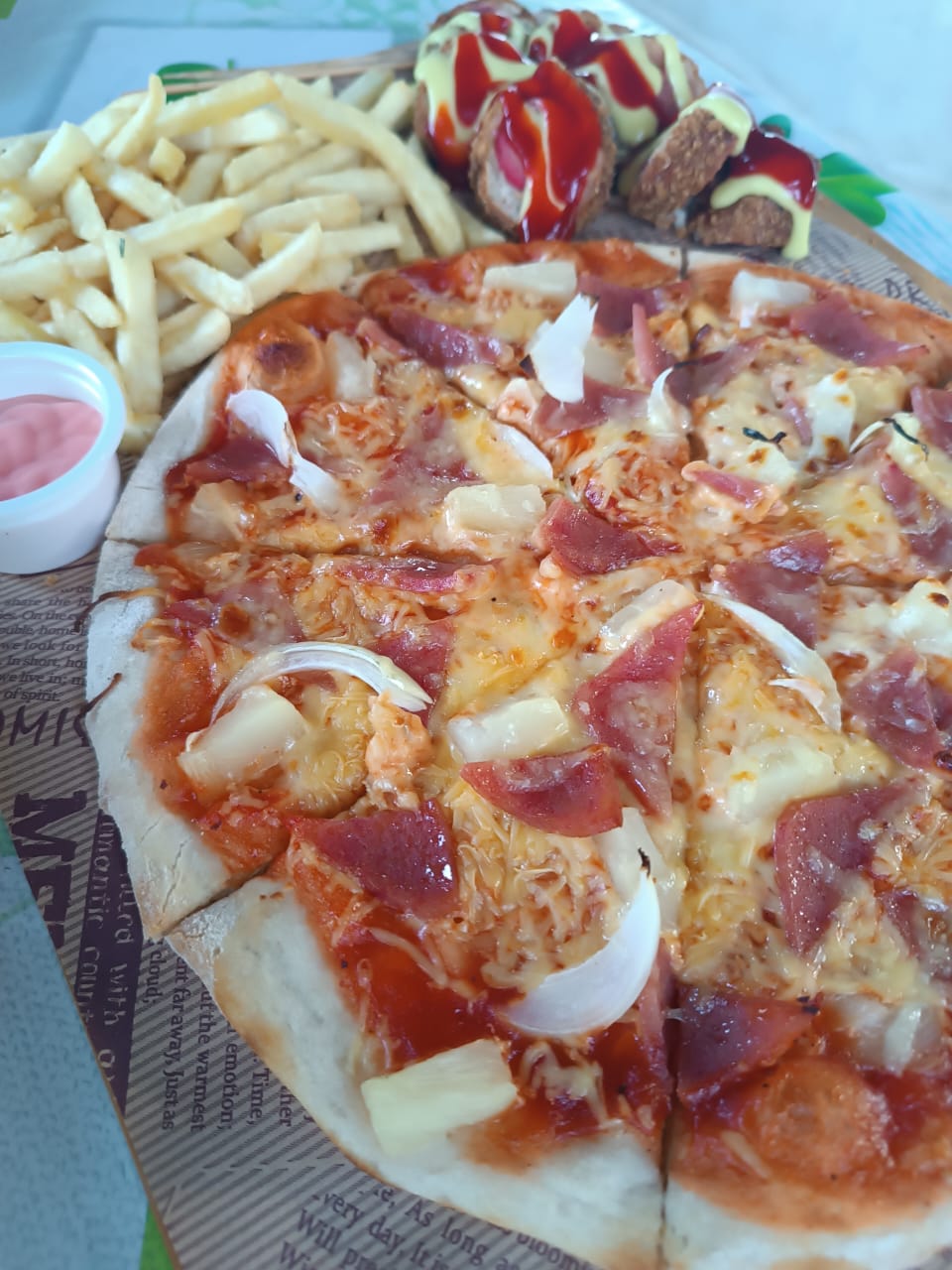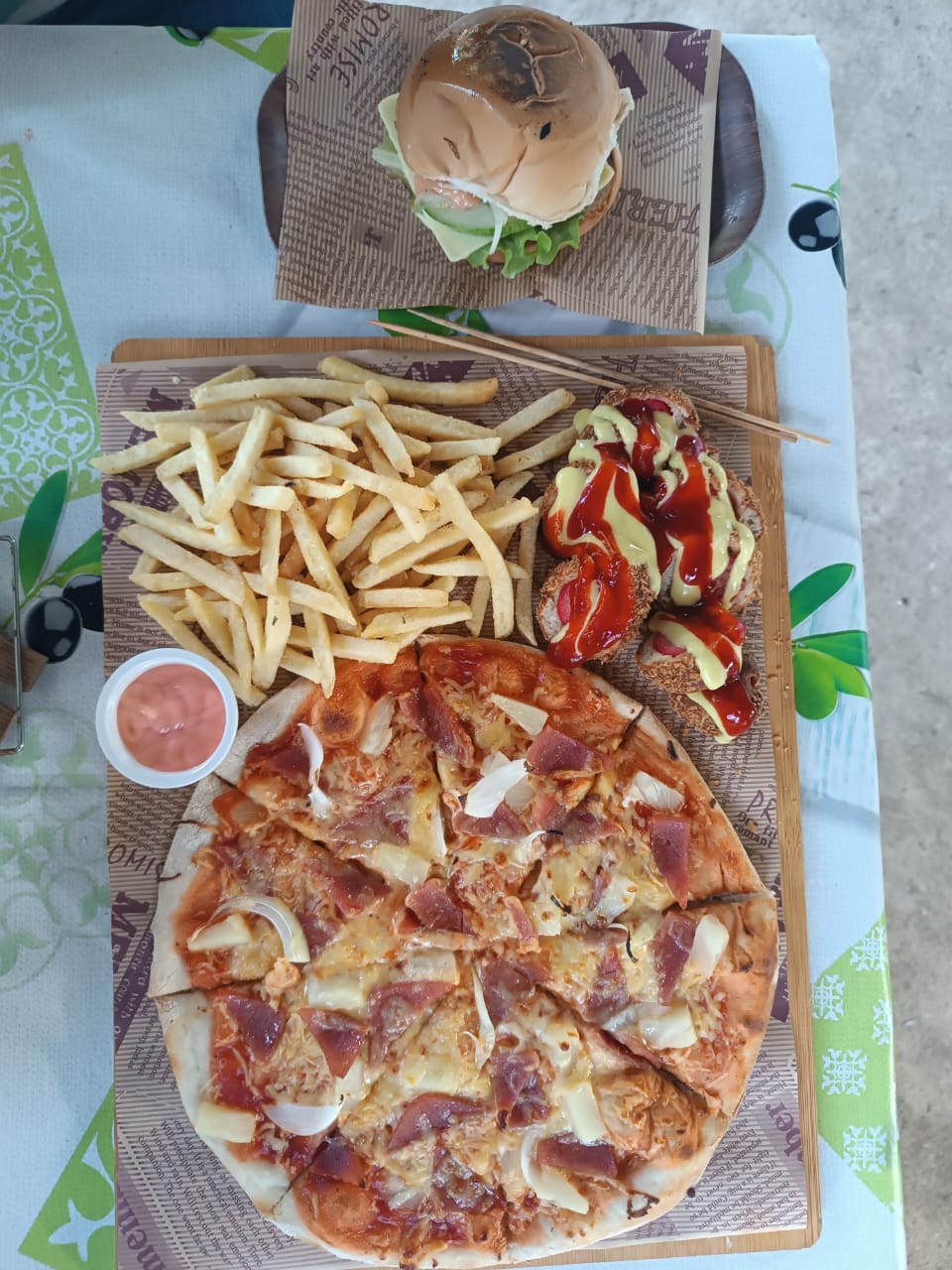 ---
The serving was massive, This is definitely worth every penny!
Sure, the store is still in its soft opening, and they're not quite done decking out the exteriors. But mark my words, once they're done, it's going to be a cool hangout spot to savor some delicious bites. The lush, green surroundings add a touch of magic. Pizza and burgers in the middle of nature? Sign me up!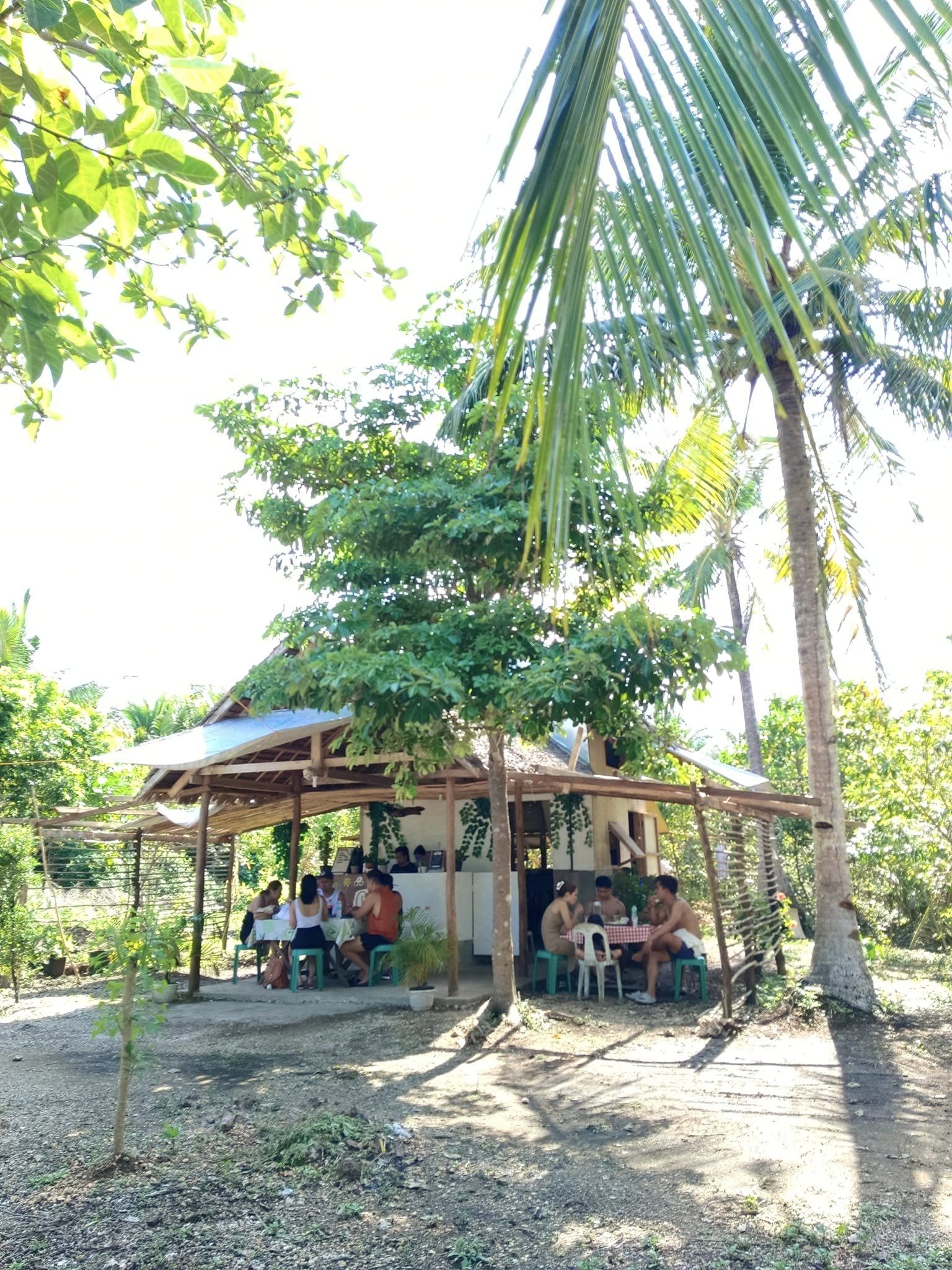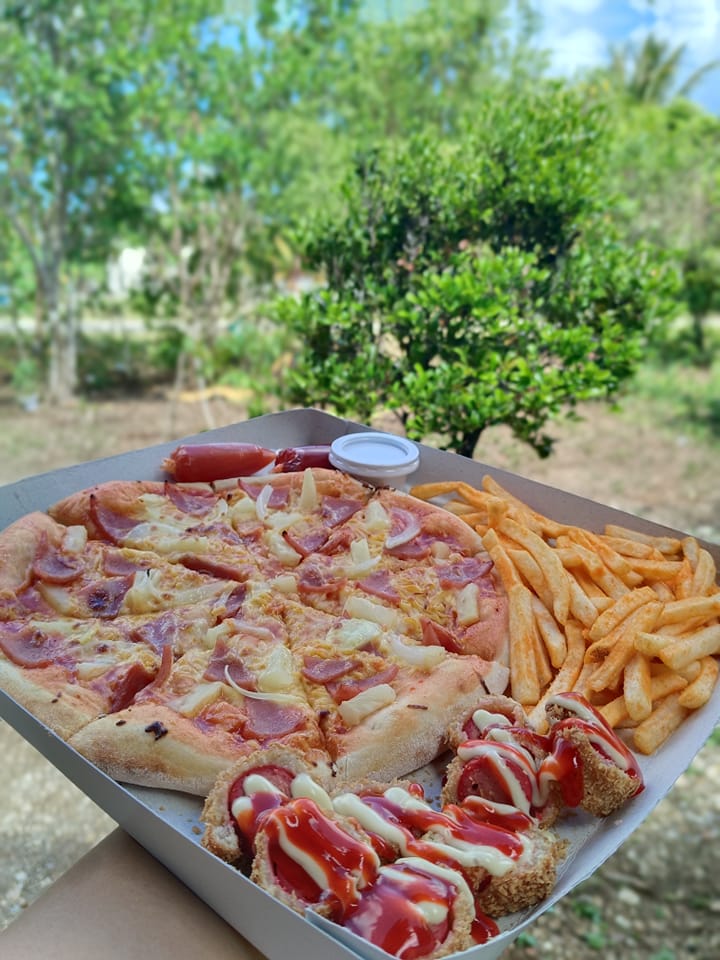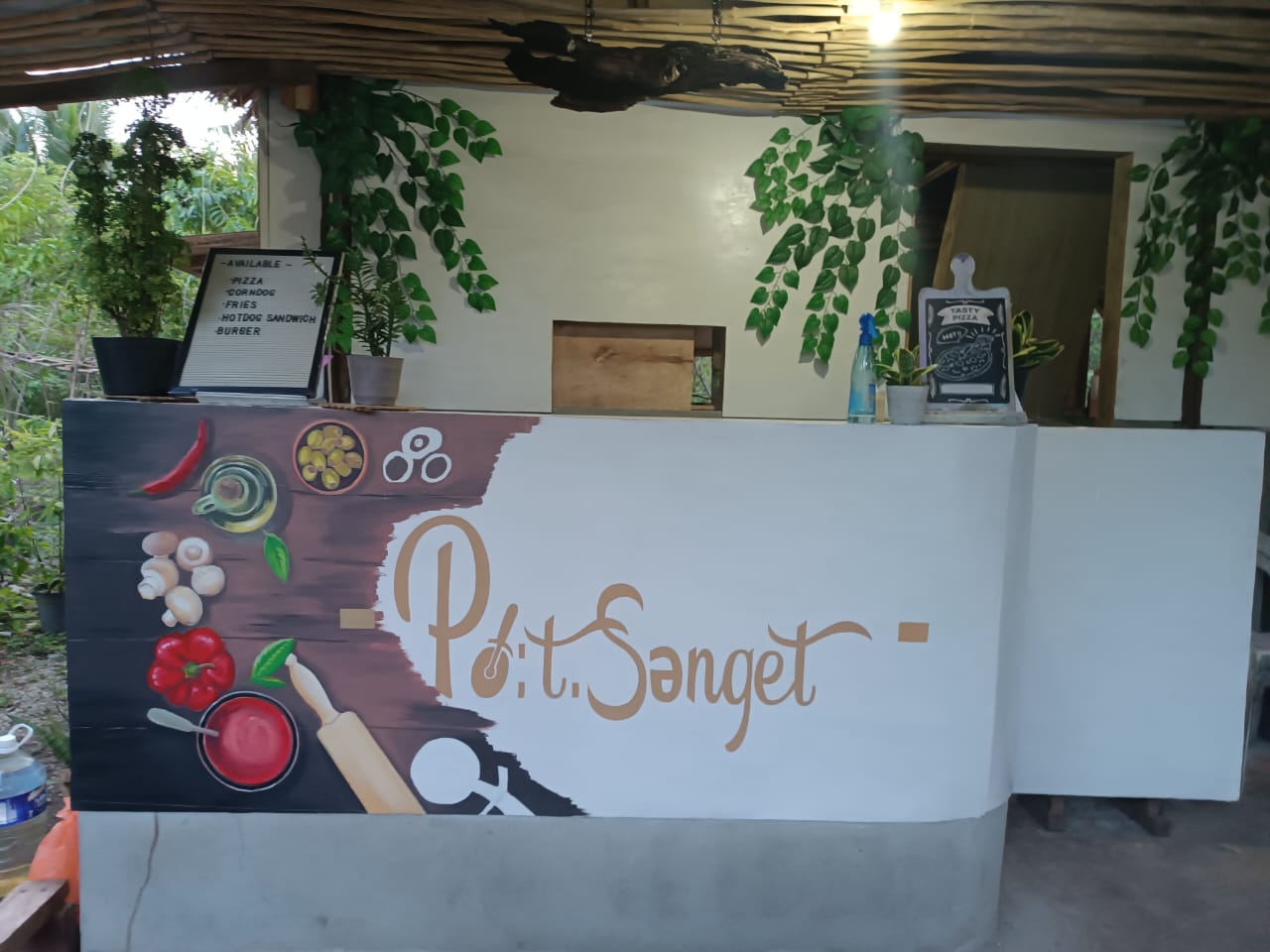 As for drinks, they've got soft drinks covered, and there's service water too. If I am to add something in their menu, I think it would be perfect if they could mix in some fresh fruit shakes to really complete the dining experience.
I'm already counting the days until I can return to Guiuan and dive back into the Pit Sanget experience. I'm sure my kids will love the food too.
Check out their complete menu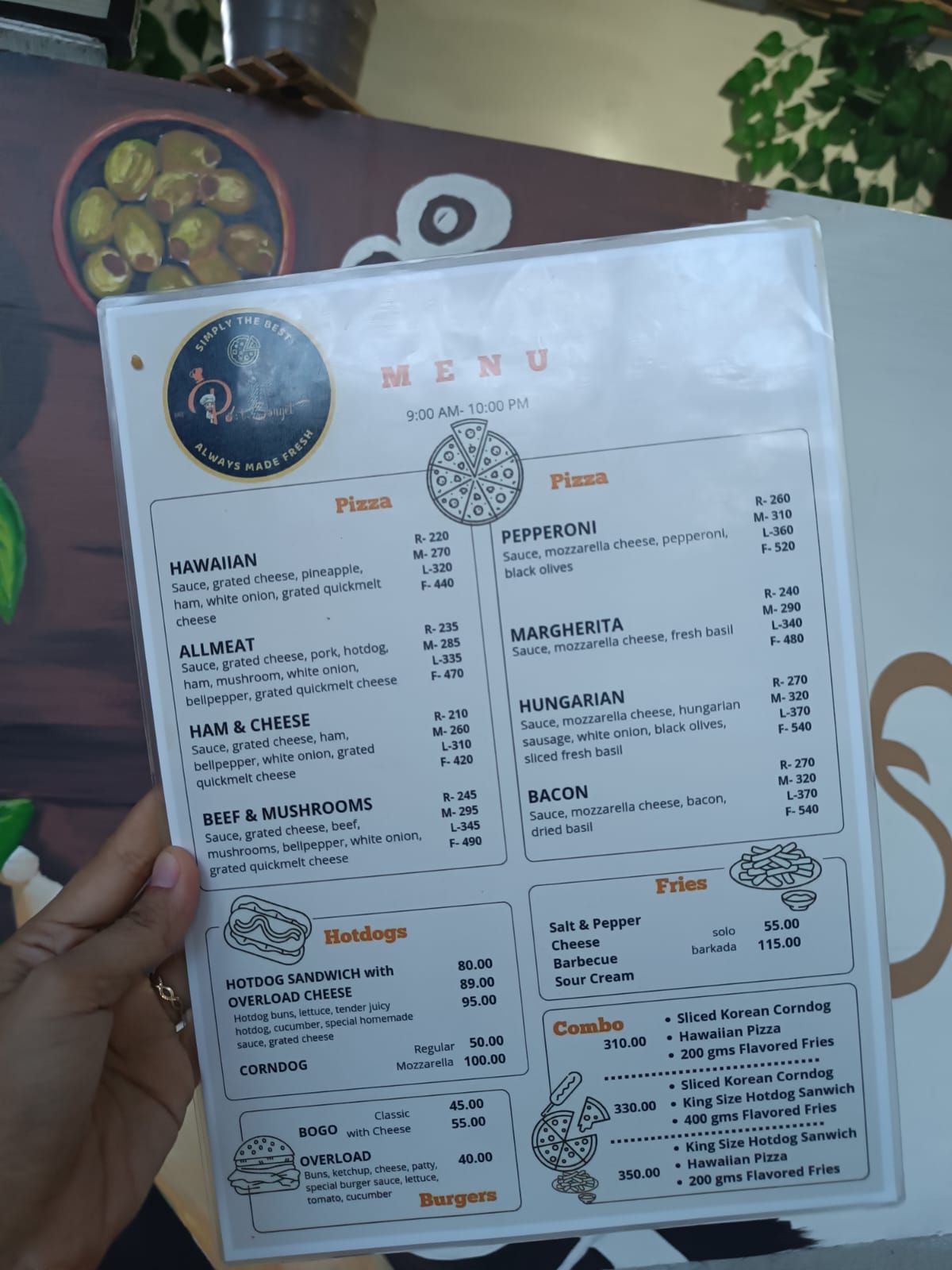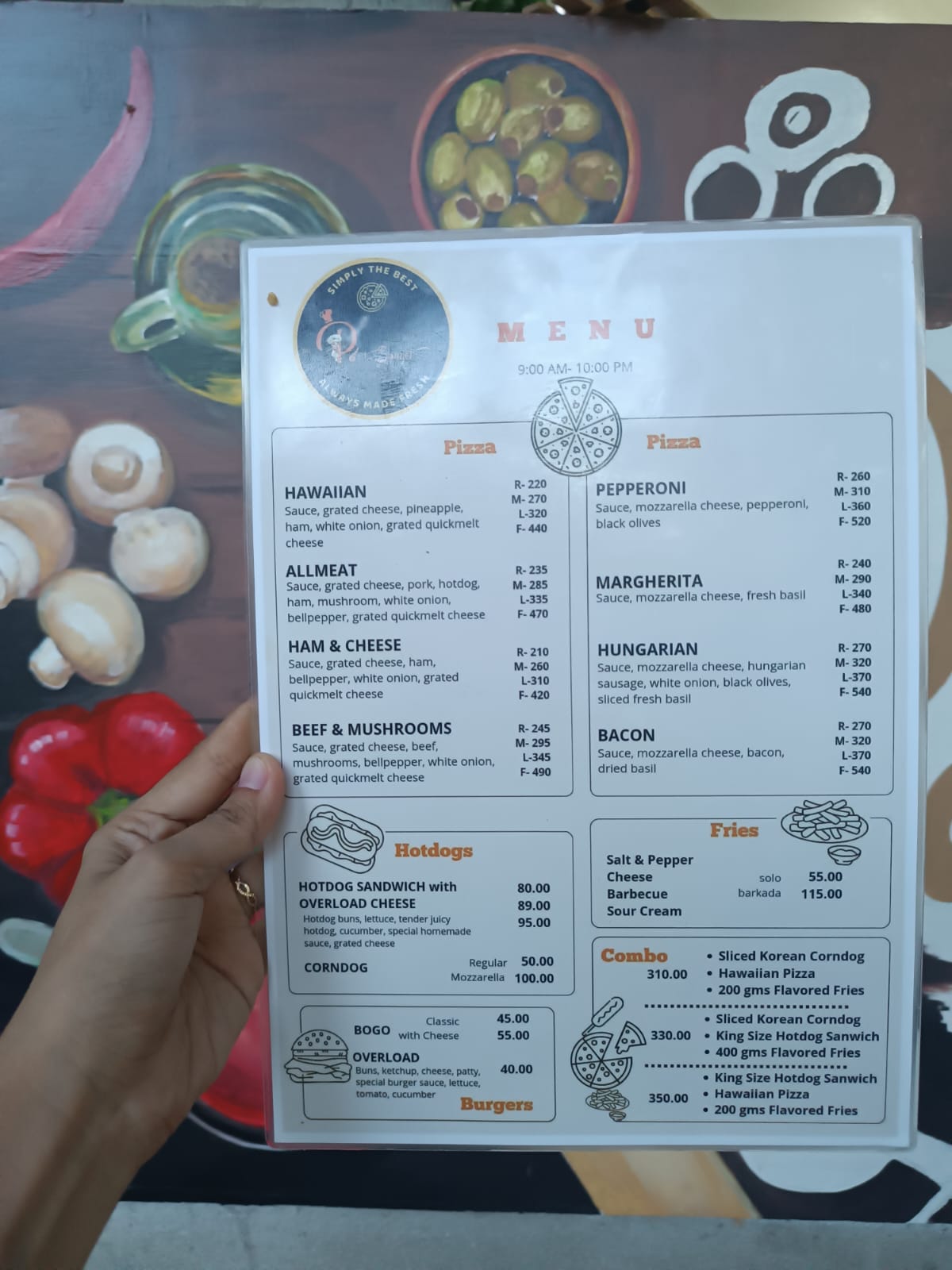 Meet Nanette, the lady in the back who is the beauty and brains behind this must visit pizza and burger place.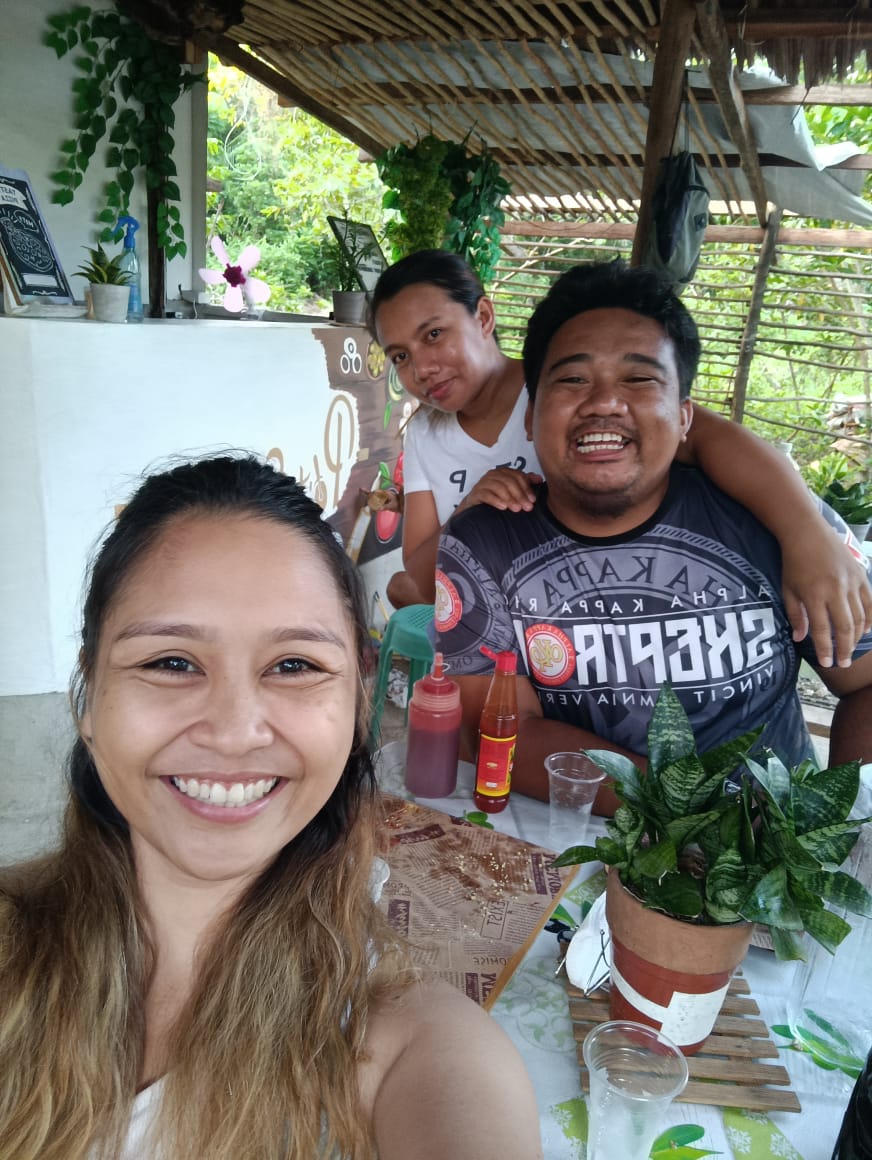 You can catch Pit Sanget in action every day from 9 am to 10 pm. Find them on Calicoan Island, Sulangan, right next to Tomorrow Land and across from Homohmoh. And if you can't make it to them, no worries; they offer free delivery within Sulangan and just 100 pesos ($1.77) for a delivery to Guiuan proper, with a minimum order of two items.
For all the juicy details, make sure to keep tabs on their page "Pit Sanget" and, when you're ready to chow down, call them at 09654139453 for orders and any burning inquiries.
'Till our next food find! Stay amazing! 😉
---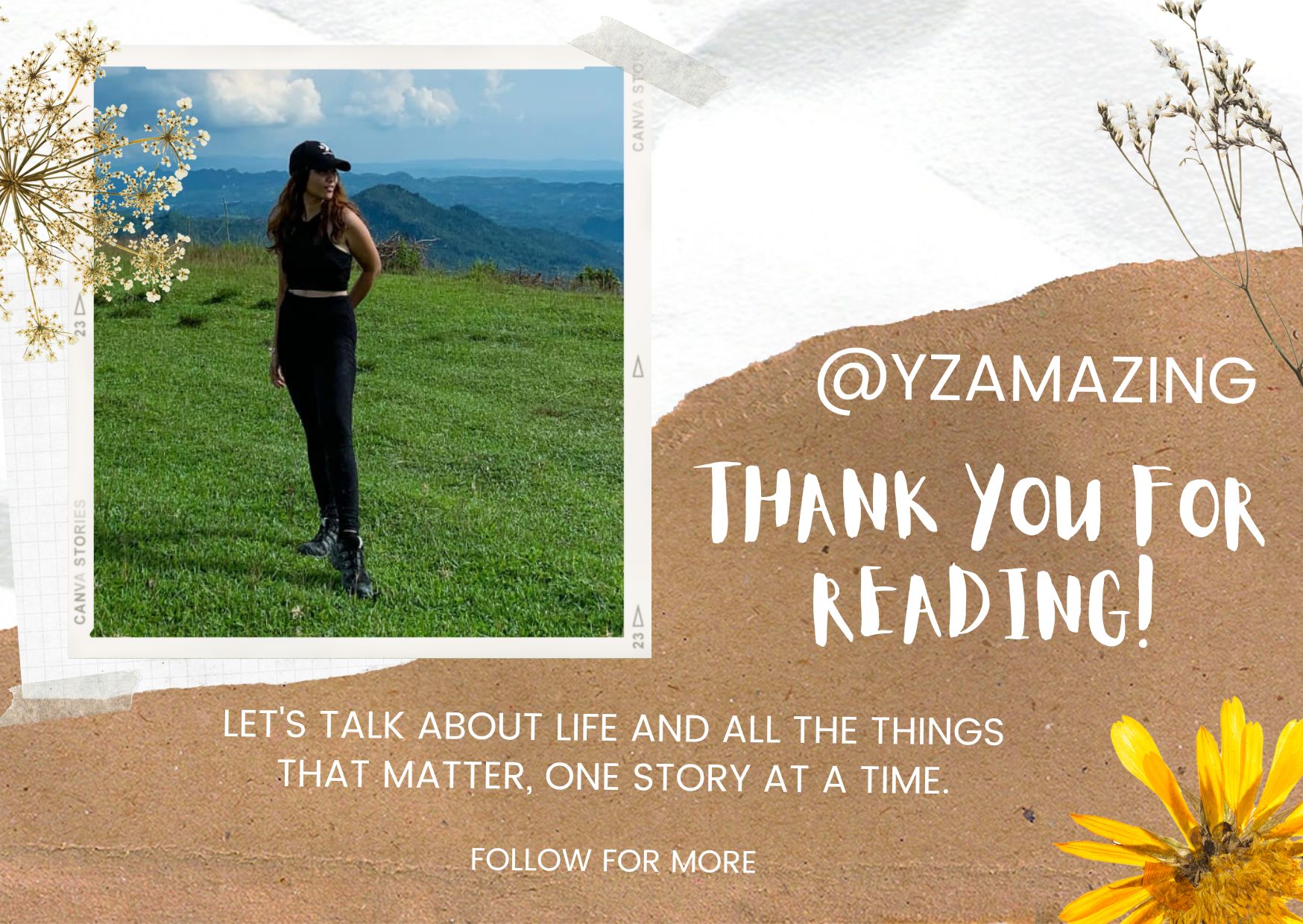 Ma. Morena
is a nature enthusiast, an optimist and outgoing person who loves turning her adventure and thoughts into writing.
Liked what you read? show some love by sharing your comments and upvote the content. Feel free to re-blogged the post and help spread positivity by paying it forward.