Let's Explore Guiuan | Tour Around Town
What's up Hive Friends. Time flies so fast and we are already on the first day of March, Summer is just around the corner here in the Philippines.
Hop on and join me as we embark on a thrilling adventure around my hometown, Guiuan, Eastern Samar. This place is the ultimate getaway for all beach lovers out there and is famously known as the Surfing Capital of Eastern Visayas.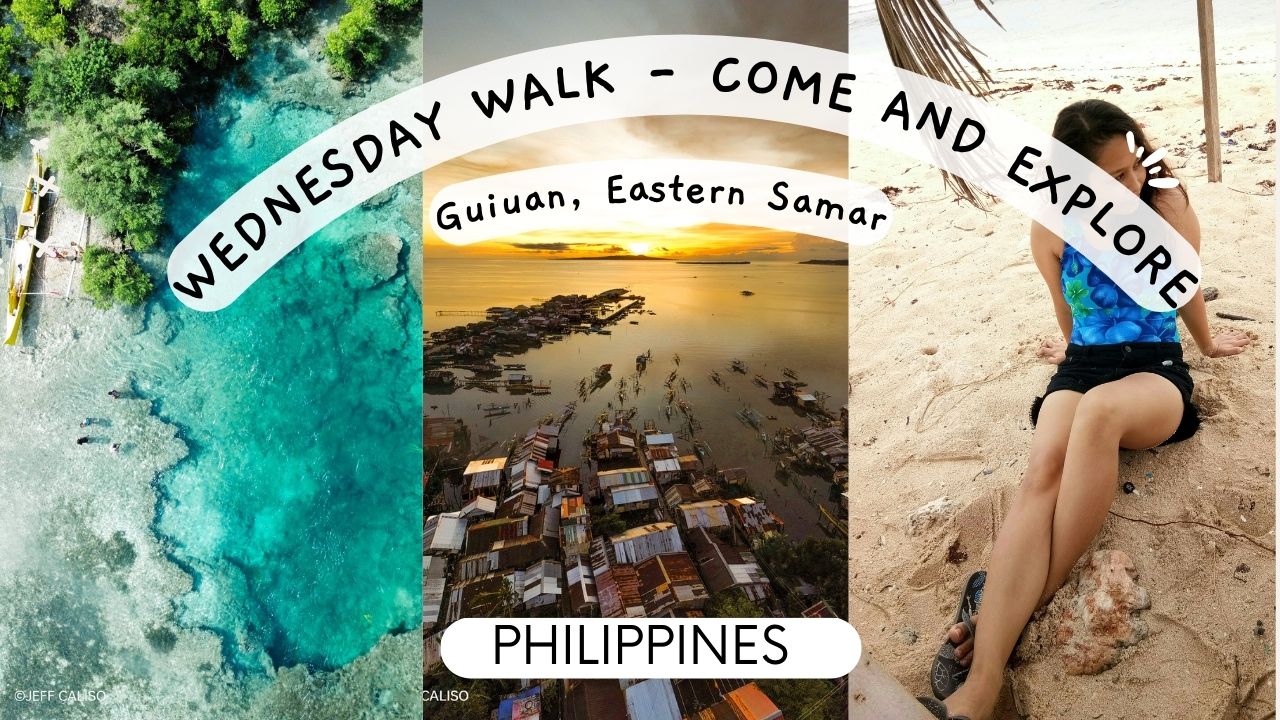 Are you ready for some fun in the sun? Let's go!
First off, let me introduce you to my trusty Honda Beat Motorcycle. It's been my ride or die for almost 5 years now and has taken me on countless thrilling escapades.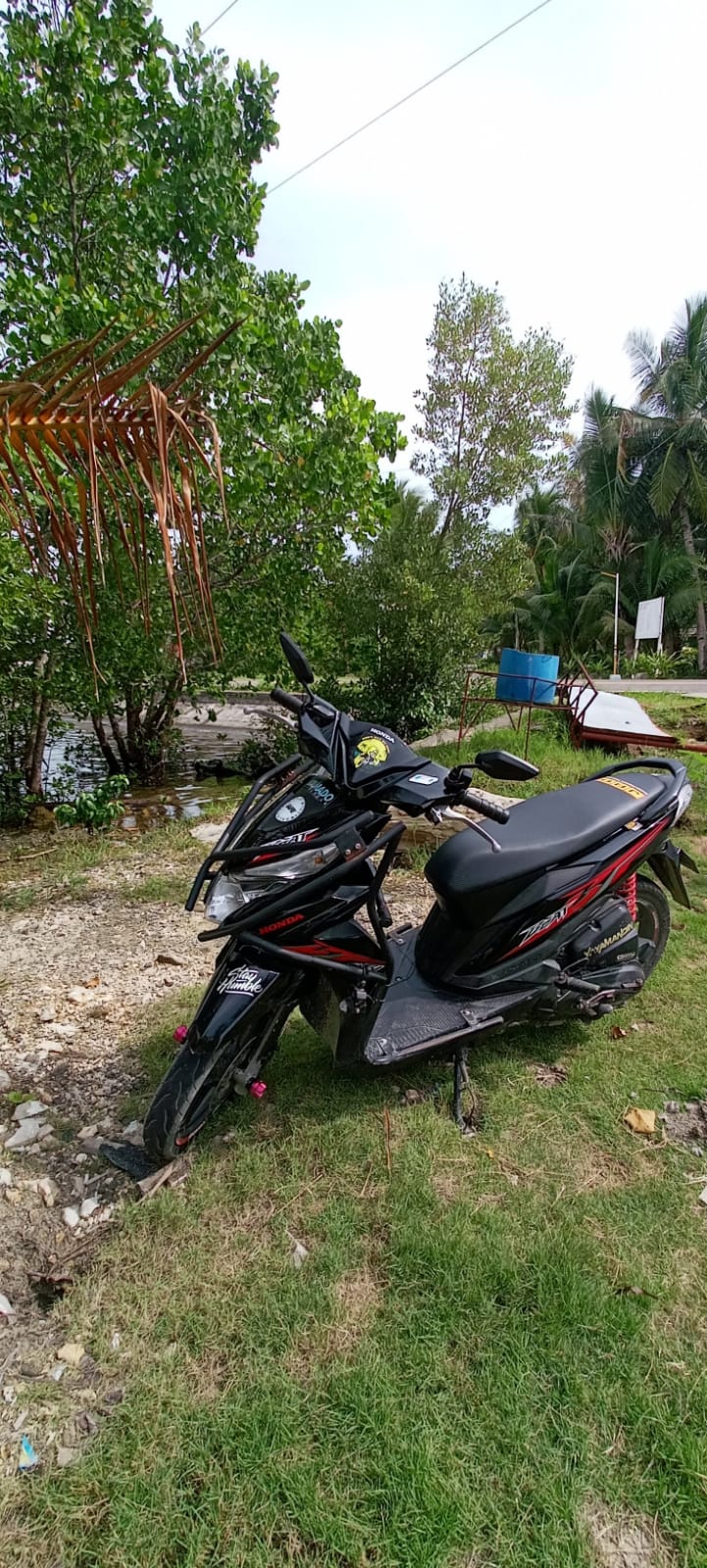 Say hello to Motmot 🛵

We start our journey at the Guiuan Airport. This was originally built by the United States Army Air Corps during World War II, making it a historic site in the Philippines.

The airport has one runway that is 2,094 meters long. Now, it's a popular hangout spot for locals who want to jog, cycle, or spend quality time with their little ones. I used to jog here every afternoon together with my kids.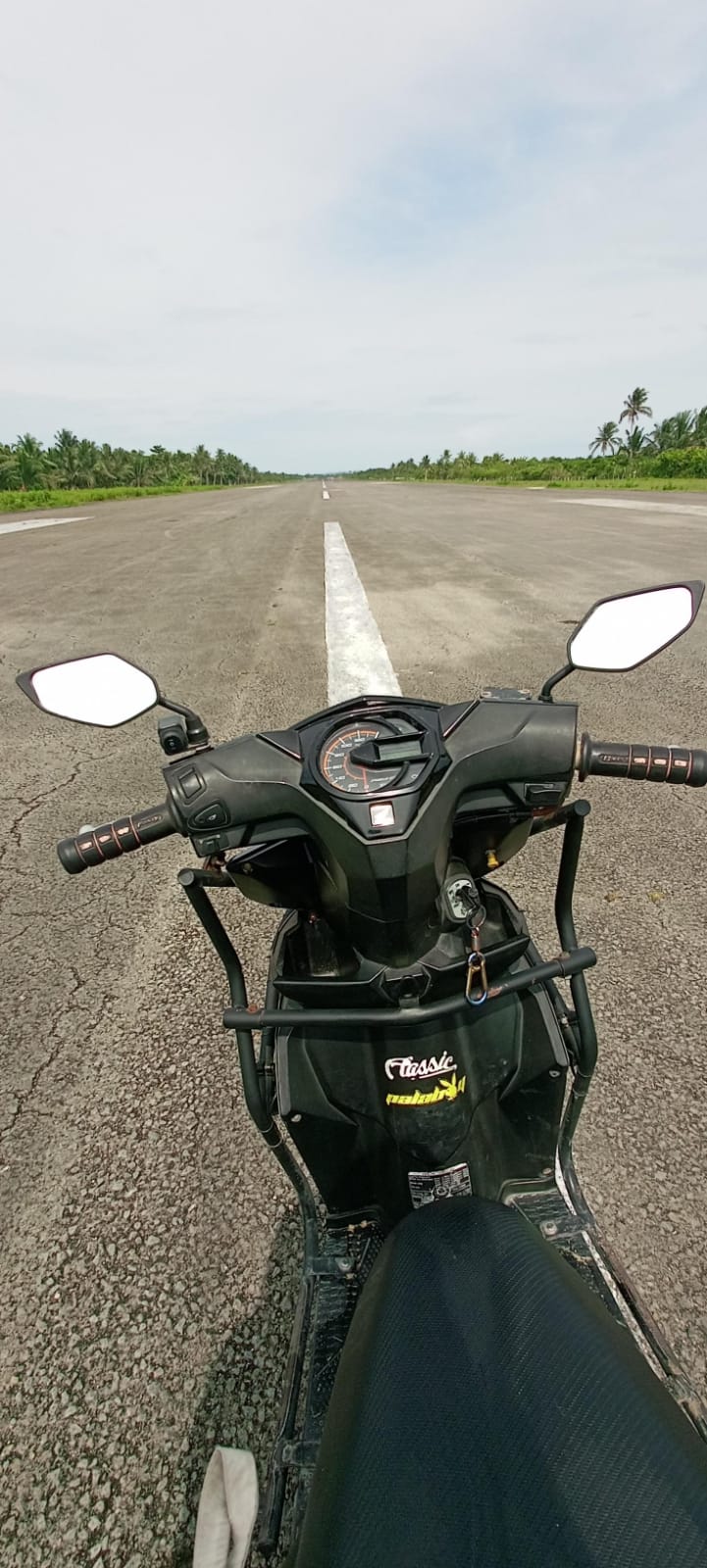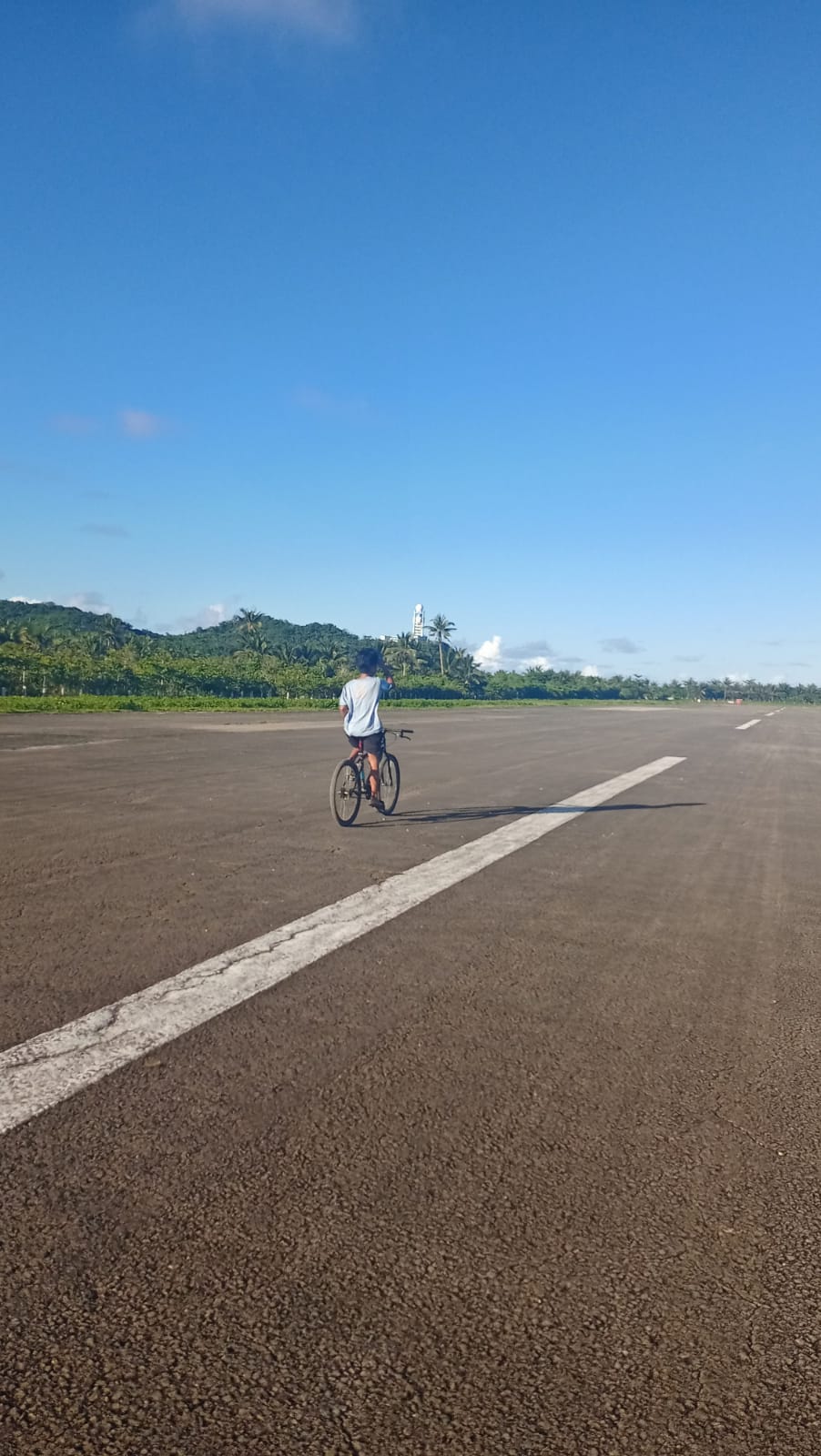 Kuya Daniel also went with us today together with his bike. 🚲 He has been so fond biking lately and is even saving up to buy his dream bike so he can join the bikers club in town.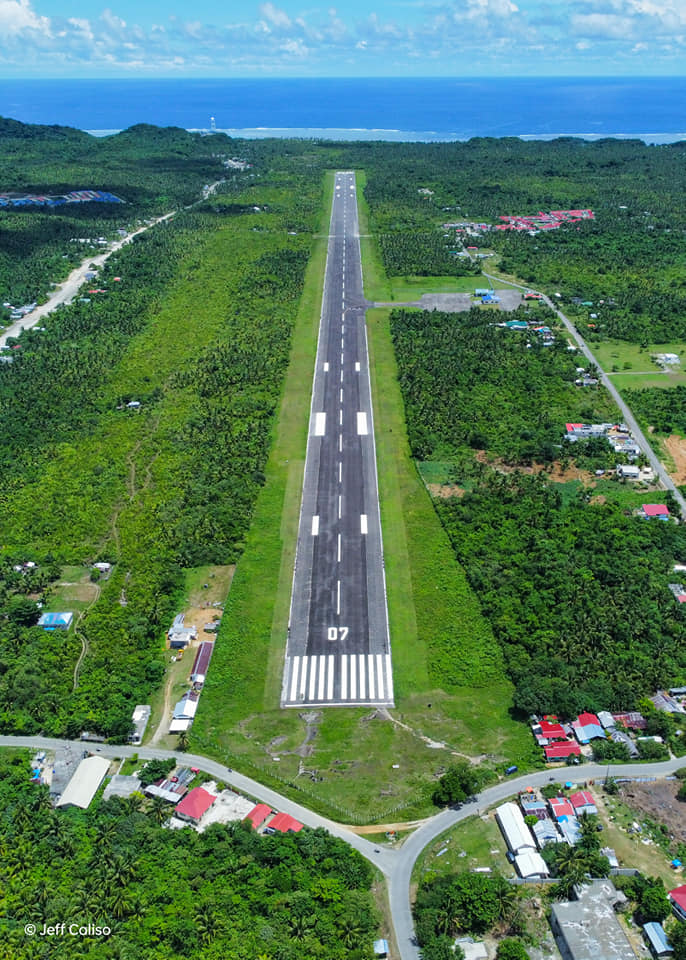 Here is an aerial view of the airport taken by my cousin, Jeff Caliso
During the war, it served as an important military base for the US Army Air Corps and was used as a stopover for American military planes heading to Japan. Although it is still non operational at this time, The Airport has been designated as a special economic zone by the Philippine government, which aims to attract foreign investors and boost economic development in the area. We are looking forward to the day when the airport will be back with full operation so we can boost tourism in our place and also provide locals like me easy access to go home at a much shorter travel time.
The airport is a quick shortcut to get to our destination today which is Dumpao Beach, but before that, we have to make a pit stop at Pagnamitam Bridge.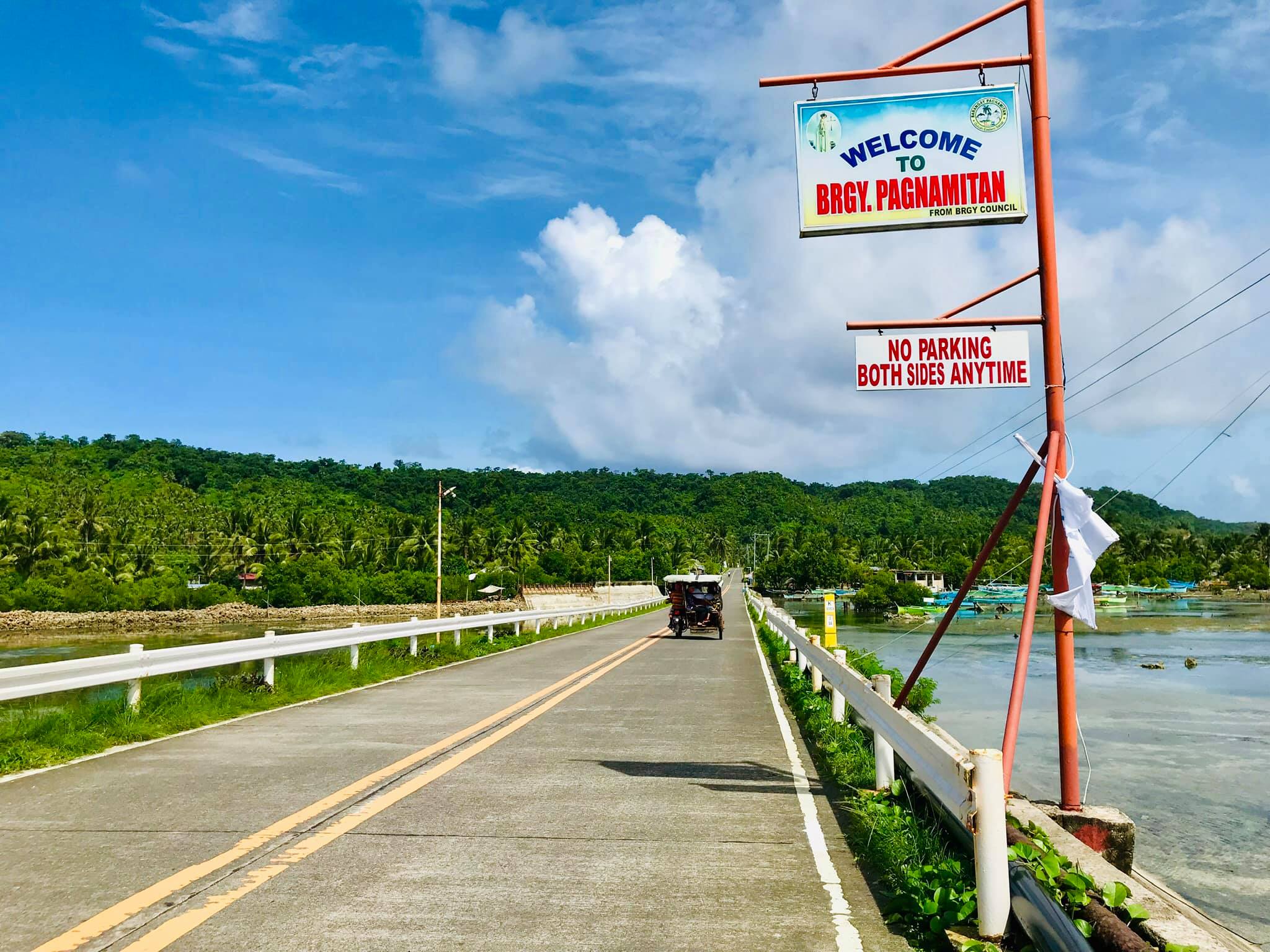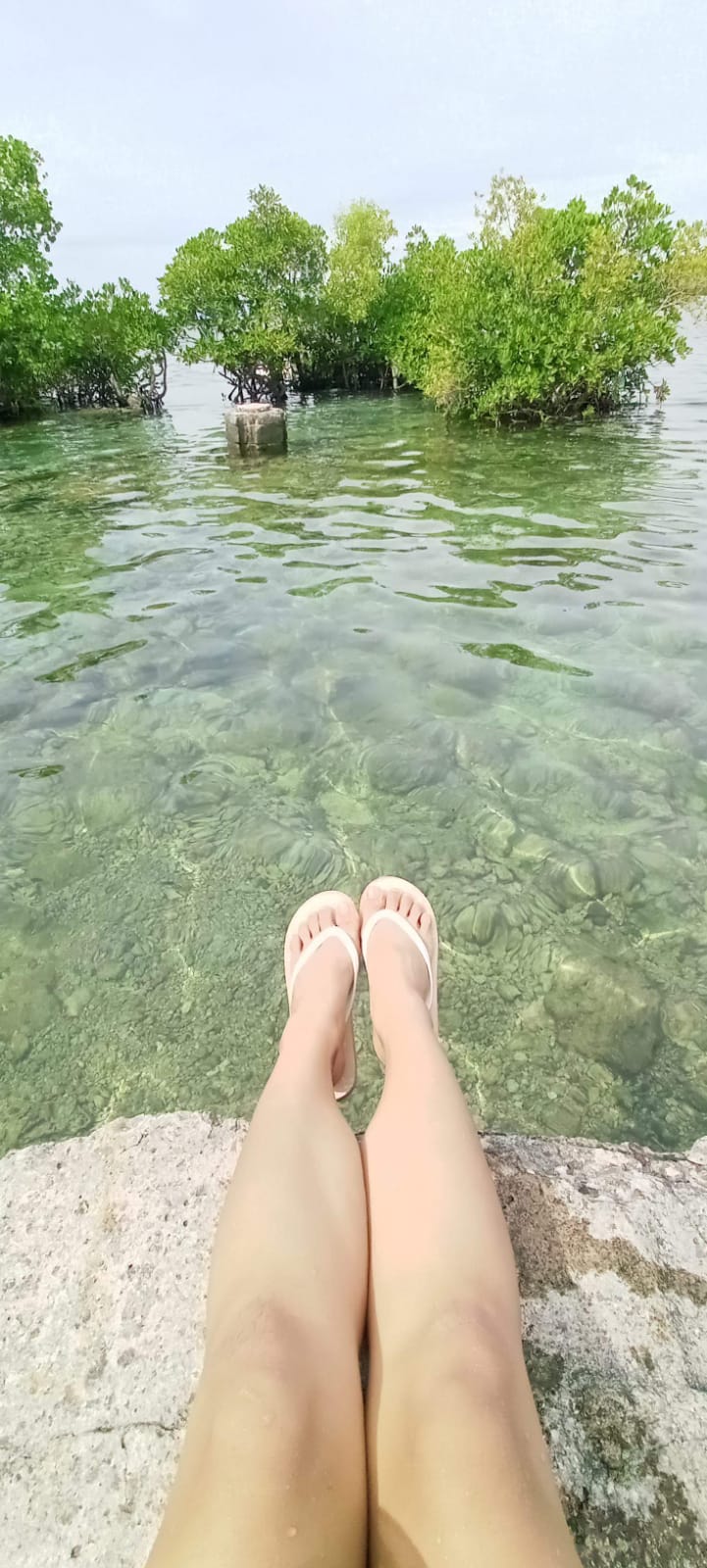 This place is one of our go-to swimming spots in town, and the deep pools that you see are created by a dynamite explosion.
The cool waters in Pagnamitan Bridge really is perfect for a refreshing dip. The man made pools are ranging between 3ft up to 7ft depending on the tide, the current here is quite strong and I wont recommend it for people who don't know how to swim.
This is also one of my favorite hang out place especially at night time, you can just chill on the side of the road and chitchat with friends. We used to hangout here back when I was still at college every after school.
The other side of the bridge is already part of the famous Calicoan Island.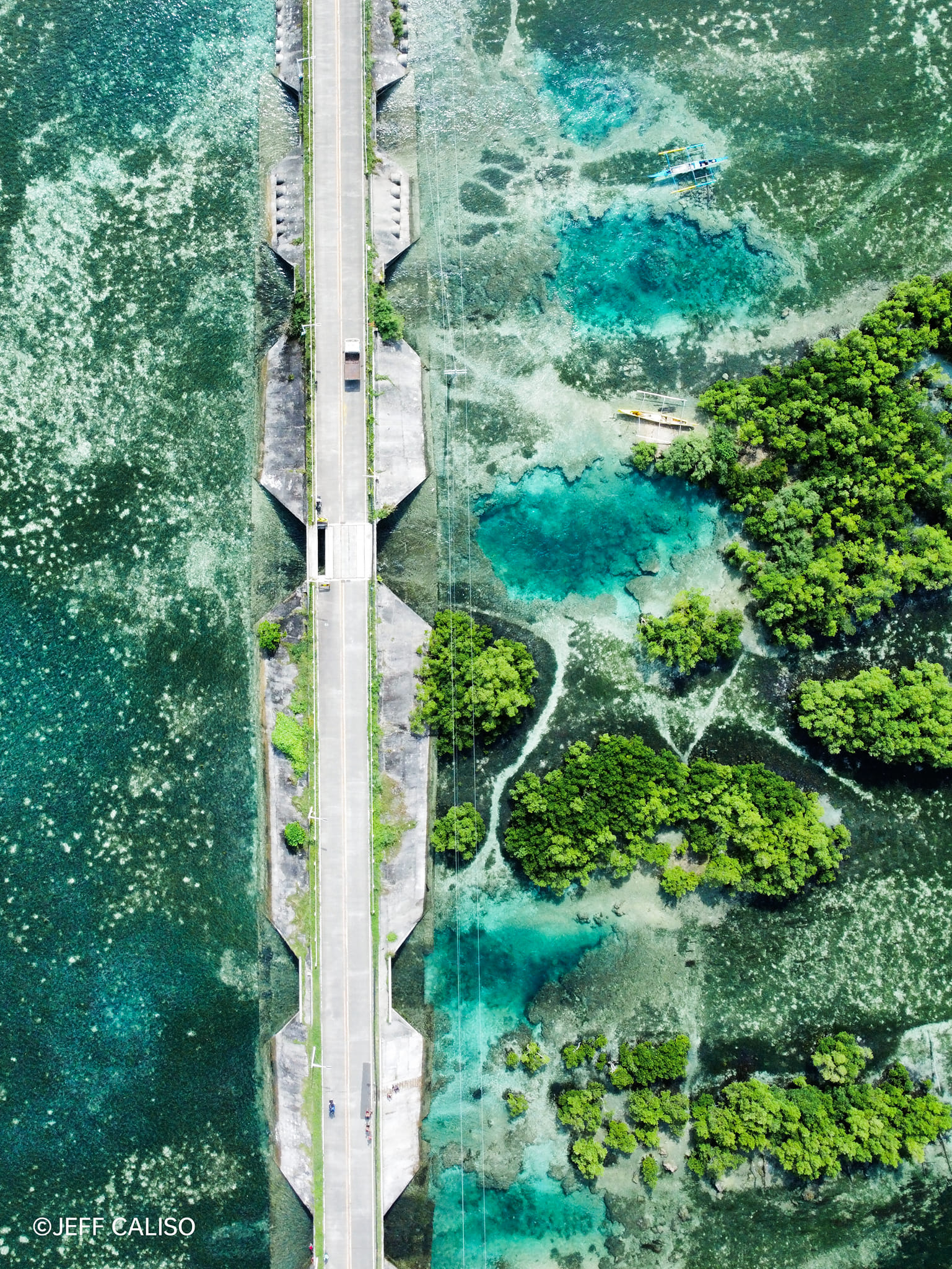 Here is another areaial shot by Jeff Caliso
See those deep blue holes? Those are the man made pools I was talking about.
As we continue on our little road trip, we pass by some local fishing boats that add to the overall charm of this beautiful town.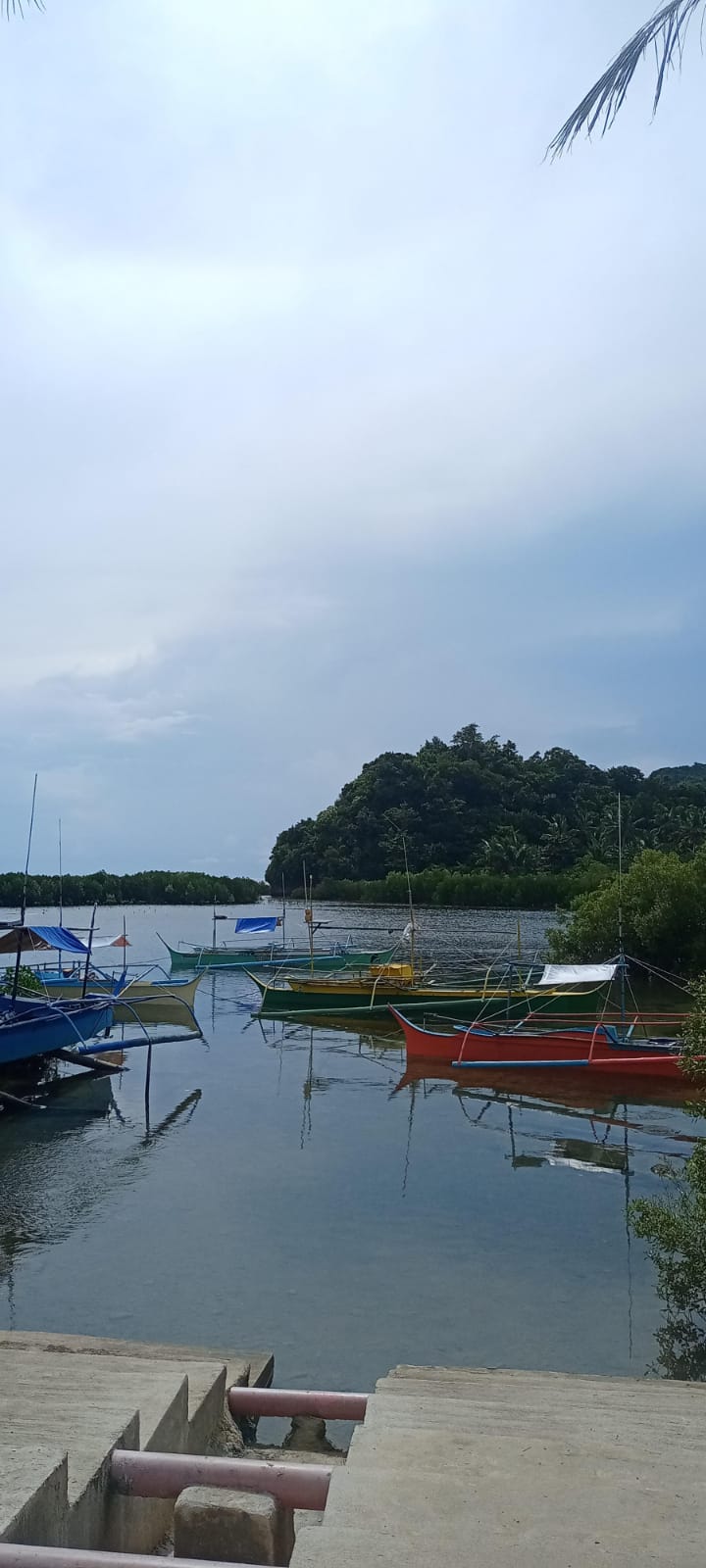 ---
Finally, we arrive at our final destination, Dumpao Beach.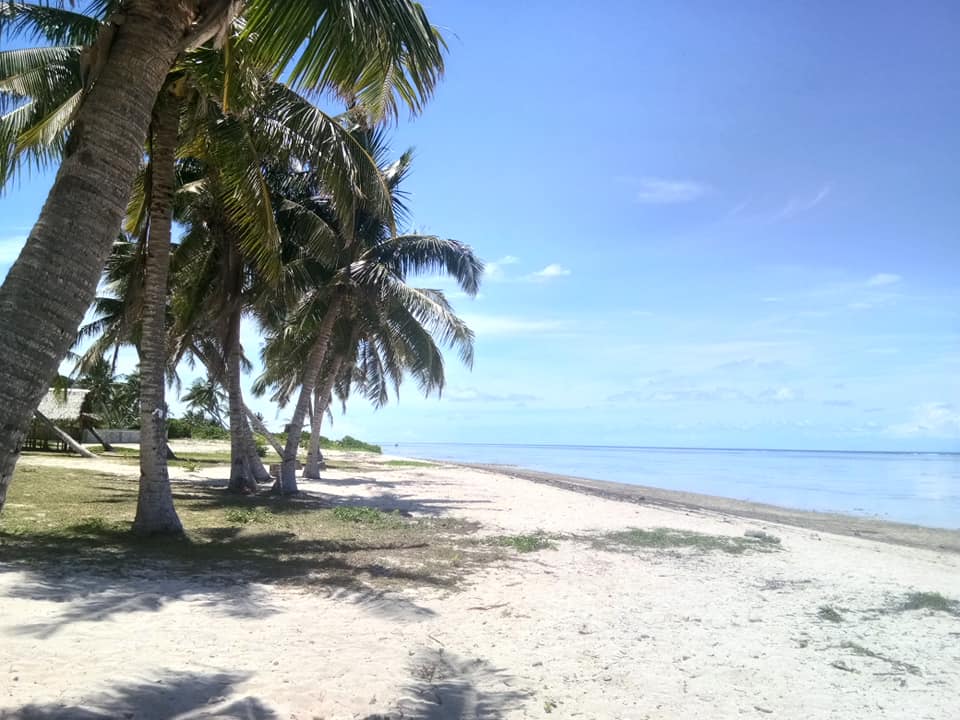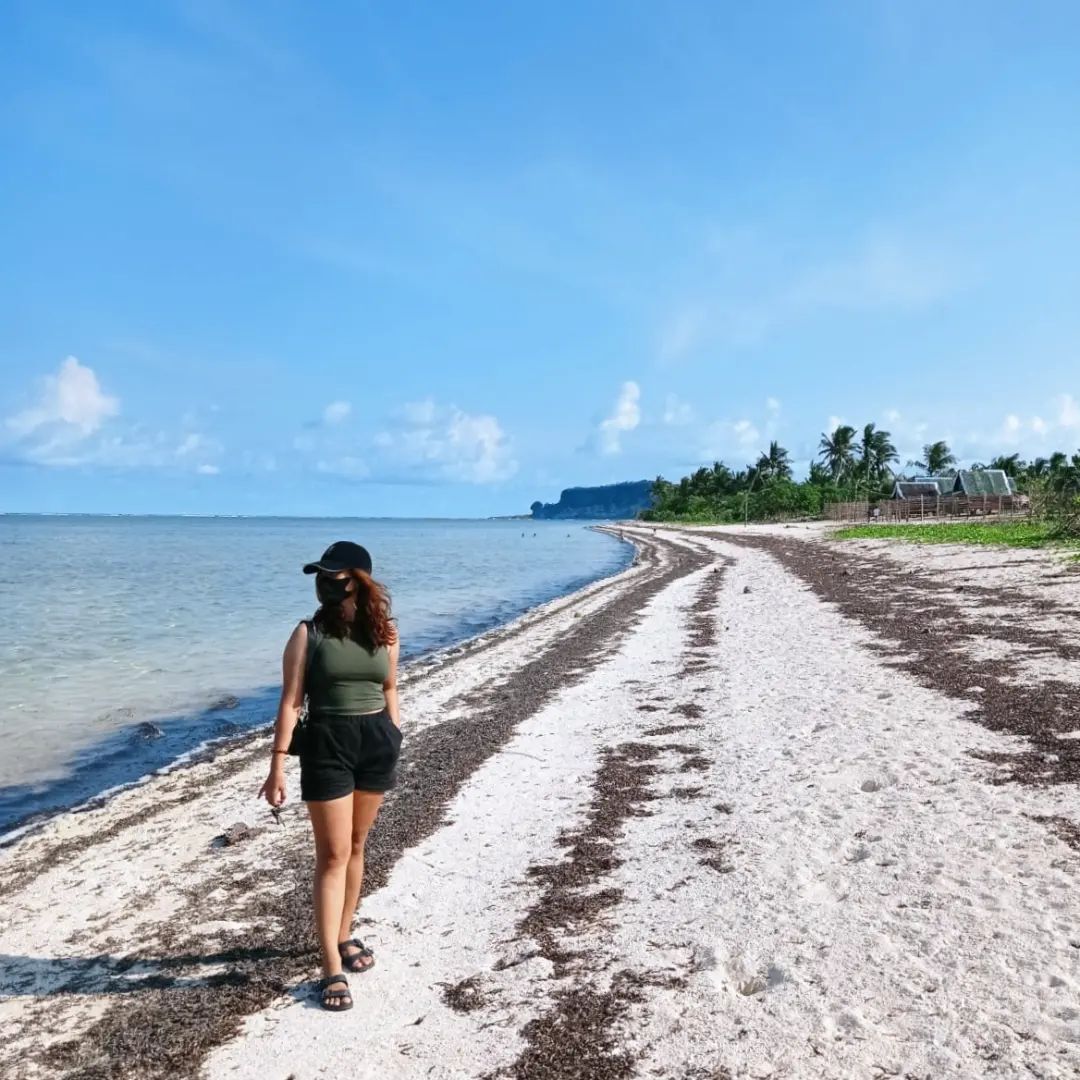 This serene beach may not have the finest sand compared to it's neighbor Calicoan, but it boasts a peaceful ambiance and breathtaking scenery. Plus, you can rent a cozy cottage for a very affordable price. Overnight stay is also welcome in the place, the cottages have some makeshift attic that can accommodate 2-3 person and you can always set up a camp on the beach ground or maybe enjoy bonfires at night.
But one of the most spectacular sights you can witness here is the full moon rising from the horizon, which is an experience you wouldn't want to miss.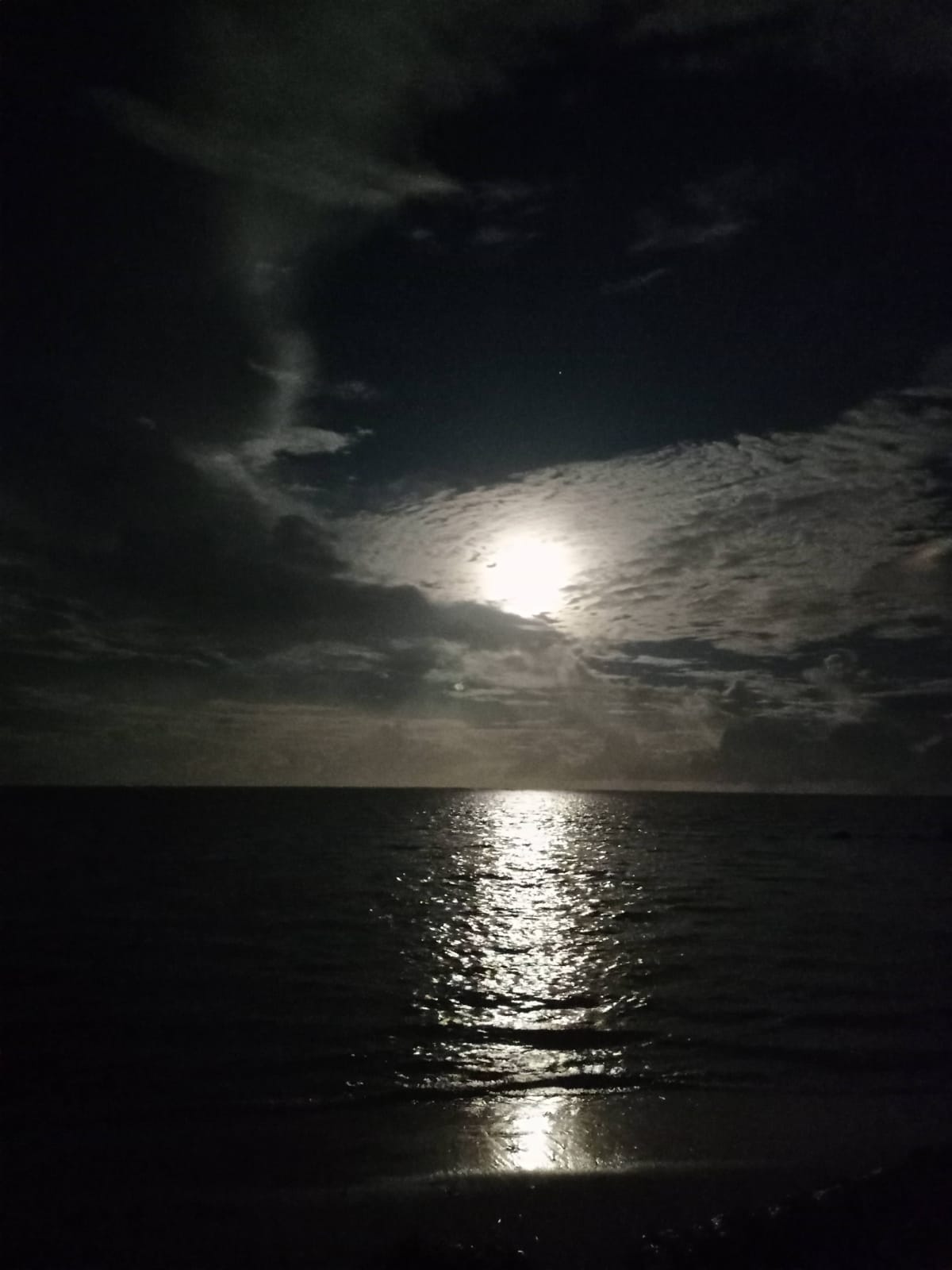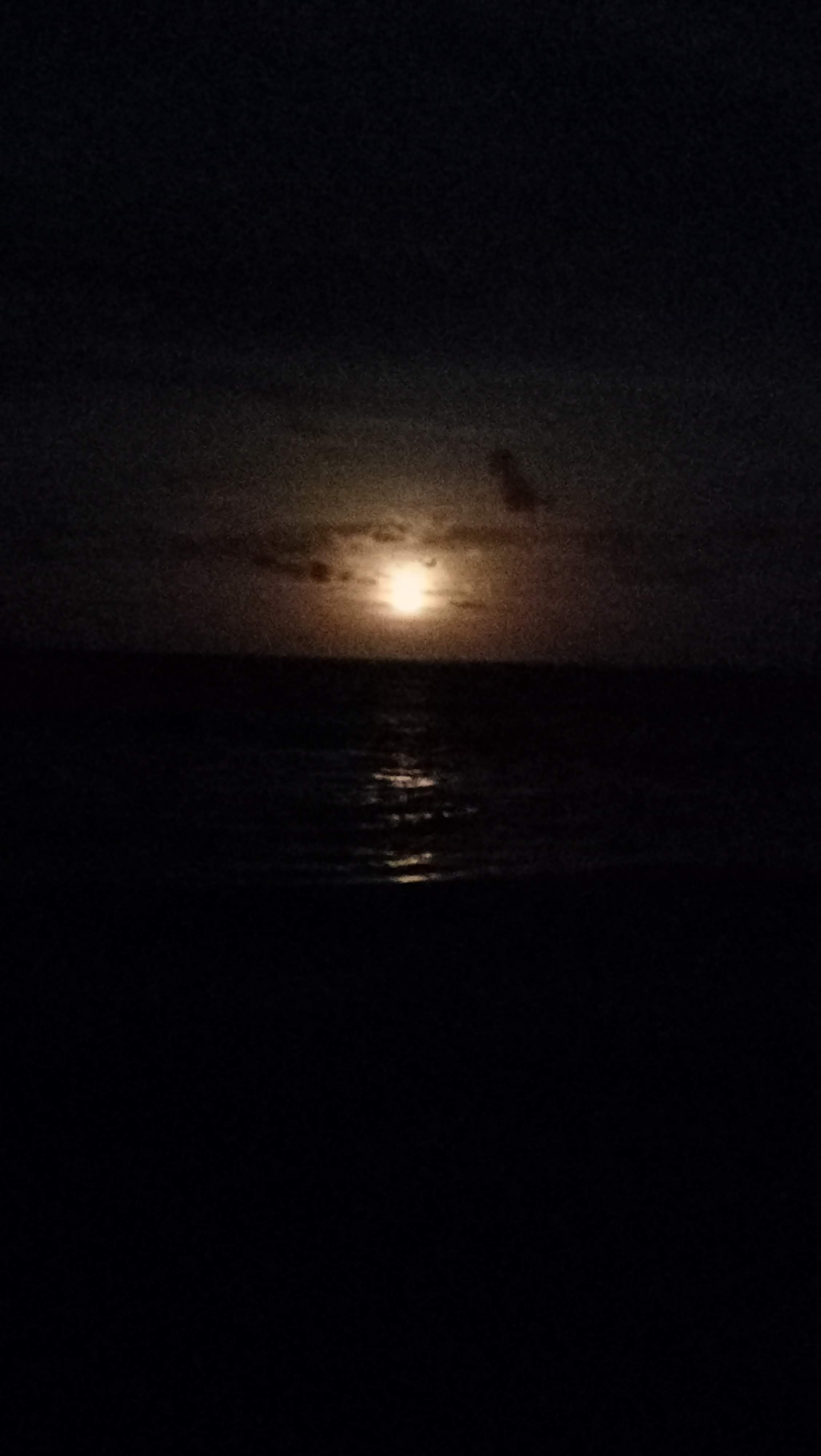 Back then, we never miss a full moon. We always head to Dumpao Beach around 5pm until 7pm just to see its beauty. Something that I will never get tired of.
That's it for my #Wednesday Walk, As our quick virtual tour comes to an end, I hope I've inspired you to plan your next beach getaway to Guiuan, Eastern Samar. Until then, let's keep exploring and discovering new hidden gems around us.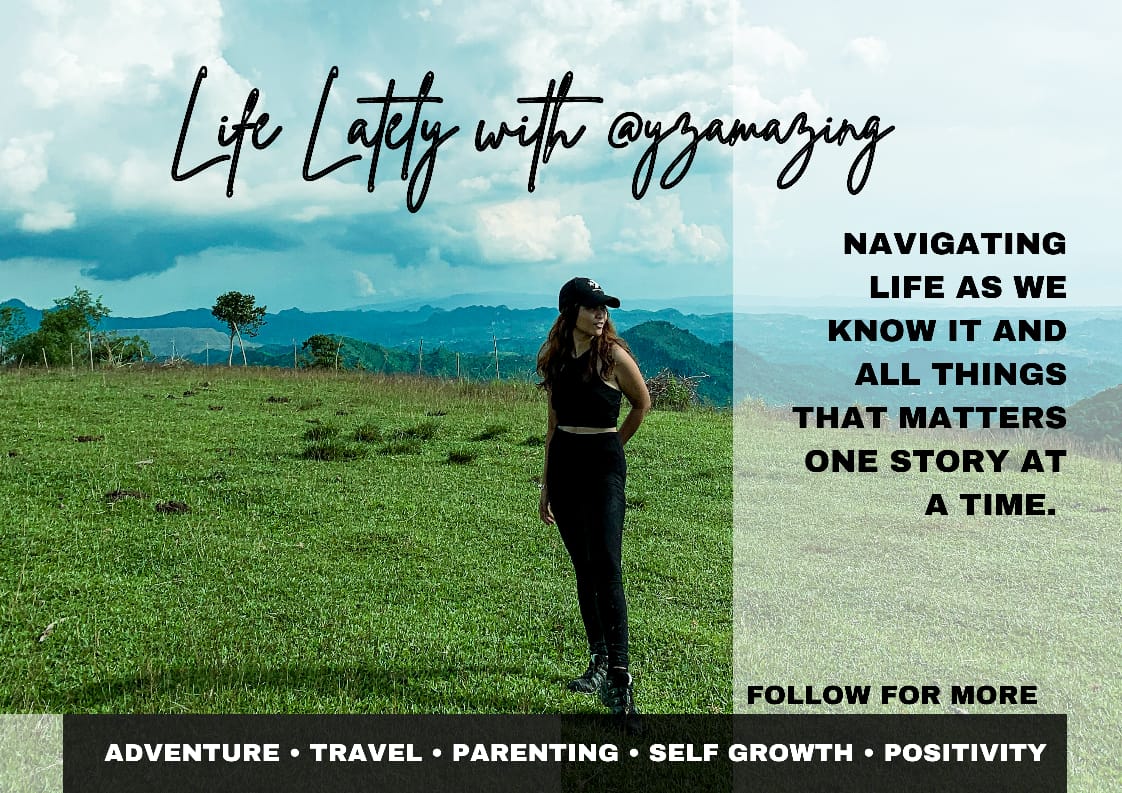 Ma. Morena
is a nature enthusiast, an optimist and outgoing person who loves turning her adventure and thoughts into writing.
Liked what you read? show some love by sharing your comments and upvote the content. Feel free to re-blogged the post and help spread positivity by paying it forward. Don't forget to follow her for more stories and adventures here on Hive.

---
All photos were taken and edited by me unless stated otherwise. Images may have been shared to my social media accounts prior posting to the blog.