Fin Café x Bar | Coffee Shop by Day, Bar at Night
Hello, Hive friends and fellow coffee lovers! I found a coffee gem during my previous vacation in our hometown, Guiuan, Eastern Samar. The café scene in Guiuan is not that famous yet, and there are less than 10 places to get good coffee. That's why I was ecstatic when my friend Gyan invited me over to try out this new café in town.
Welcome to Fin Café x Bar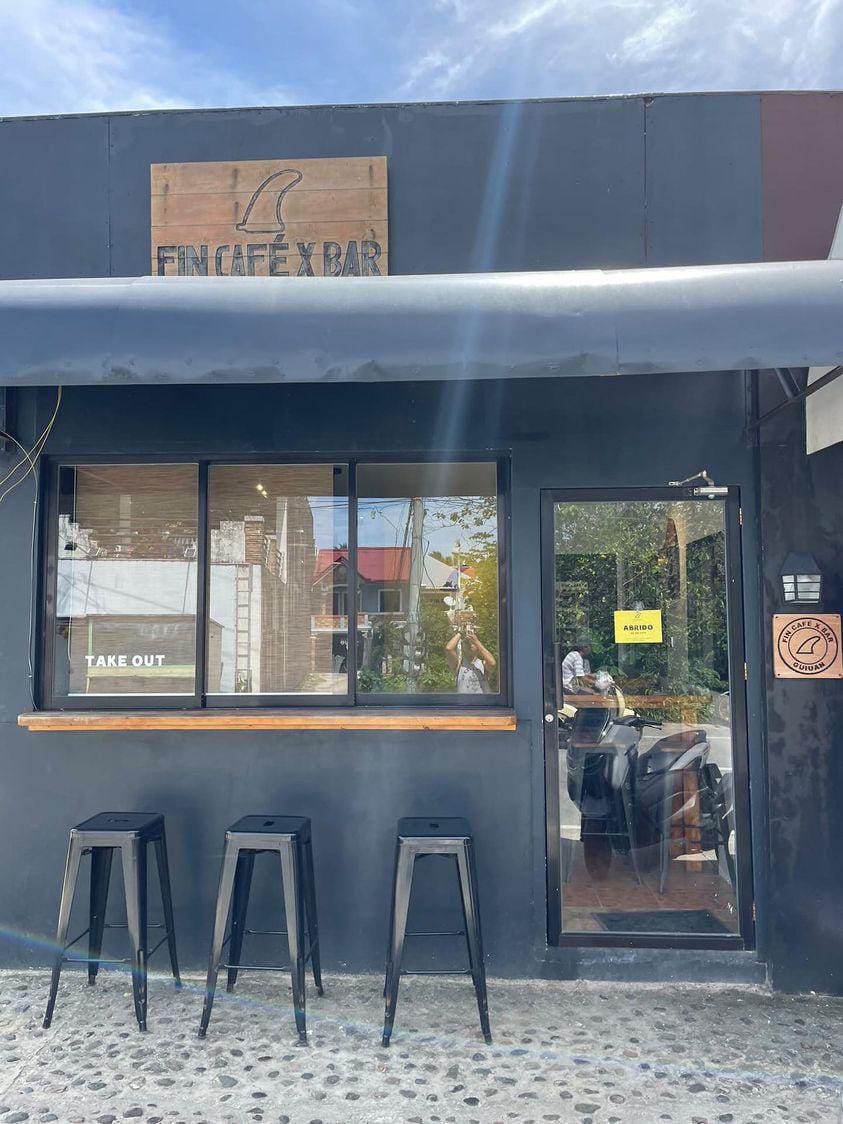 First of all, Fin Café X Bar has an interesting concept. During the day, it functions as a café, serving various types of coffee drinks, but as the sun sets, the cafe transforms into a bar that offers a wide range of wine selections and other alcoholic beverages like beers and cocktails. It is simply a must-visit for coffee lovers and bar-goers alike. Imagine having your coffee in the morning in a chill cafe and coming back for a drink later in the evening.
But aside from its unique setup, what really caught my attention was the cafe's eco-friendly practices. They encourage their customers to bring their own coffee cup for take-out orders to get a 5% discount, plus the straws they use for their house drinks are all stainless steel. It goes to show that the owners clearly care about the environment and strive to reduce waste. This is definitely a plus point in my book.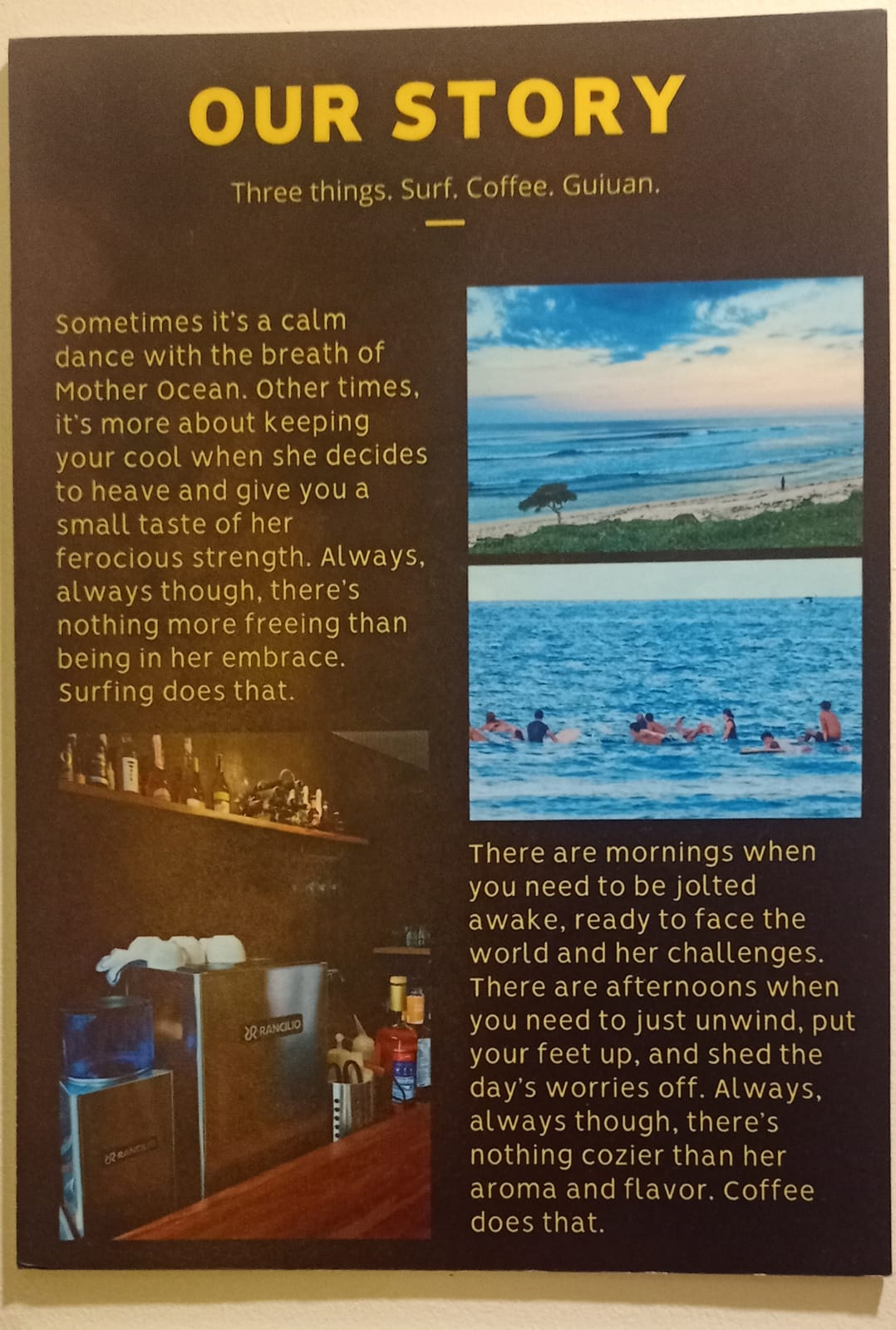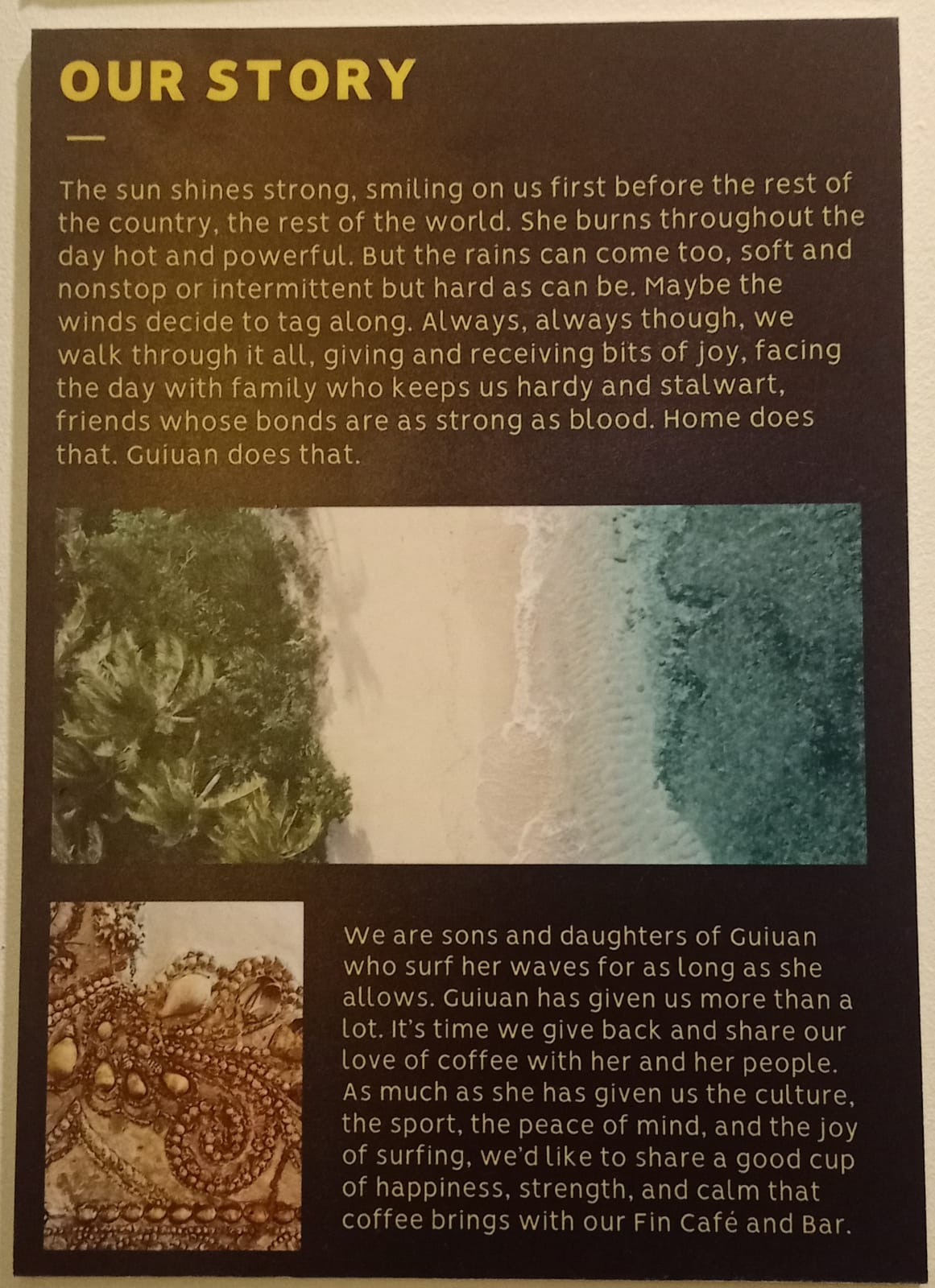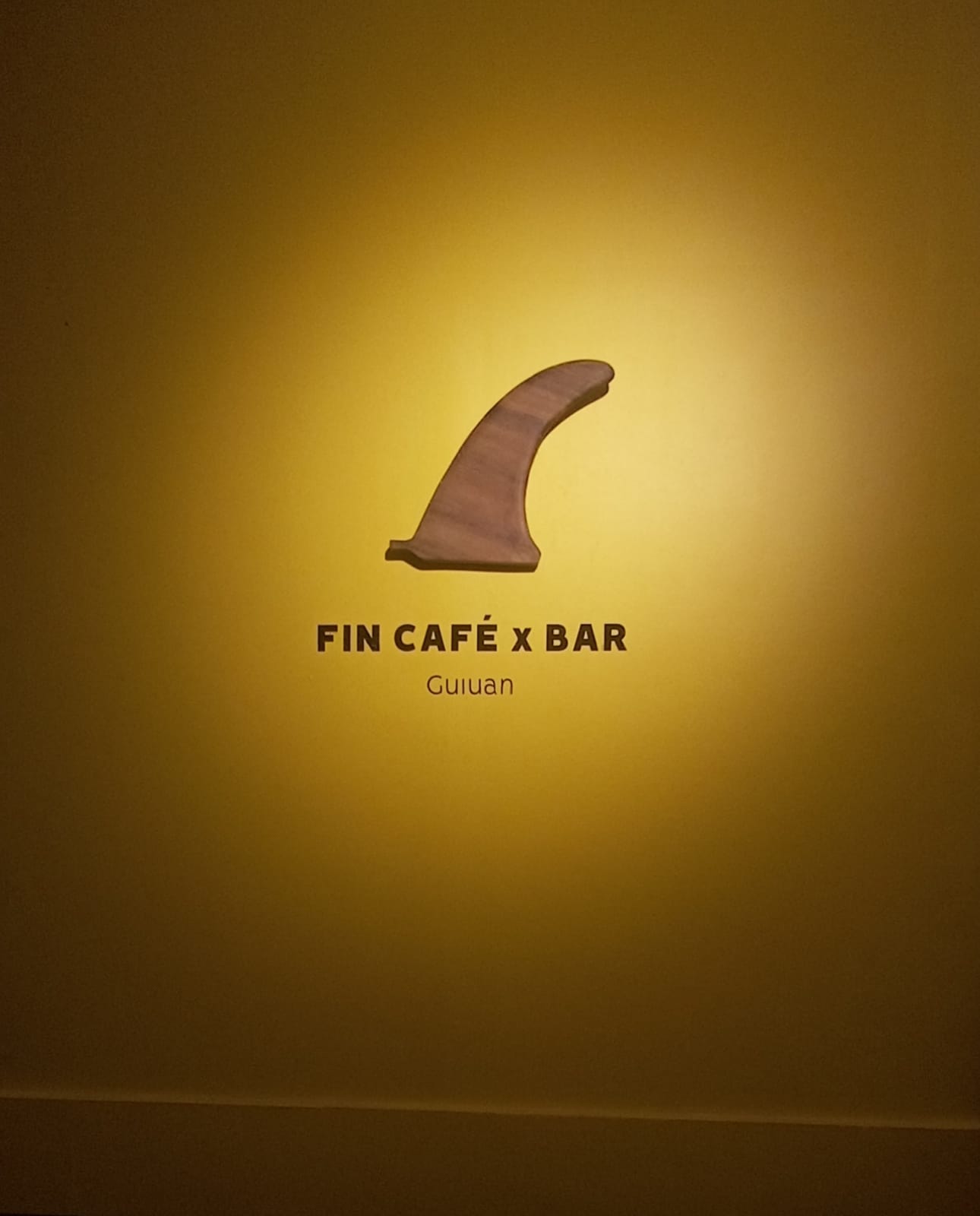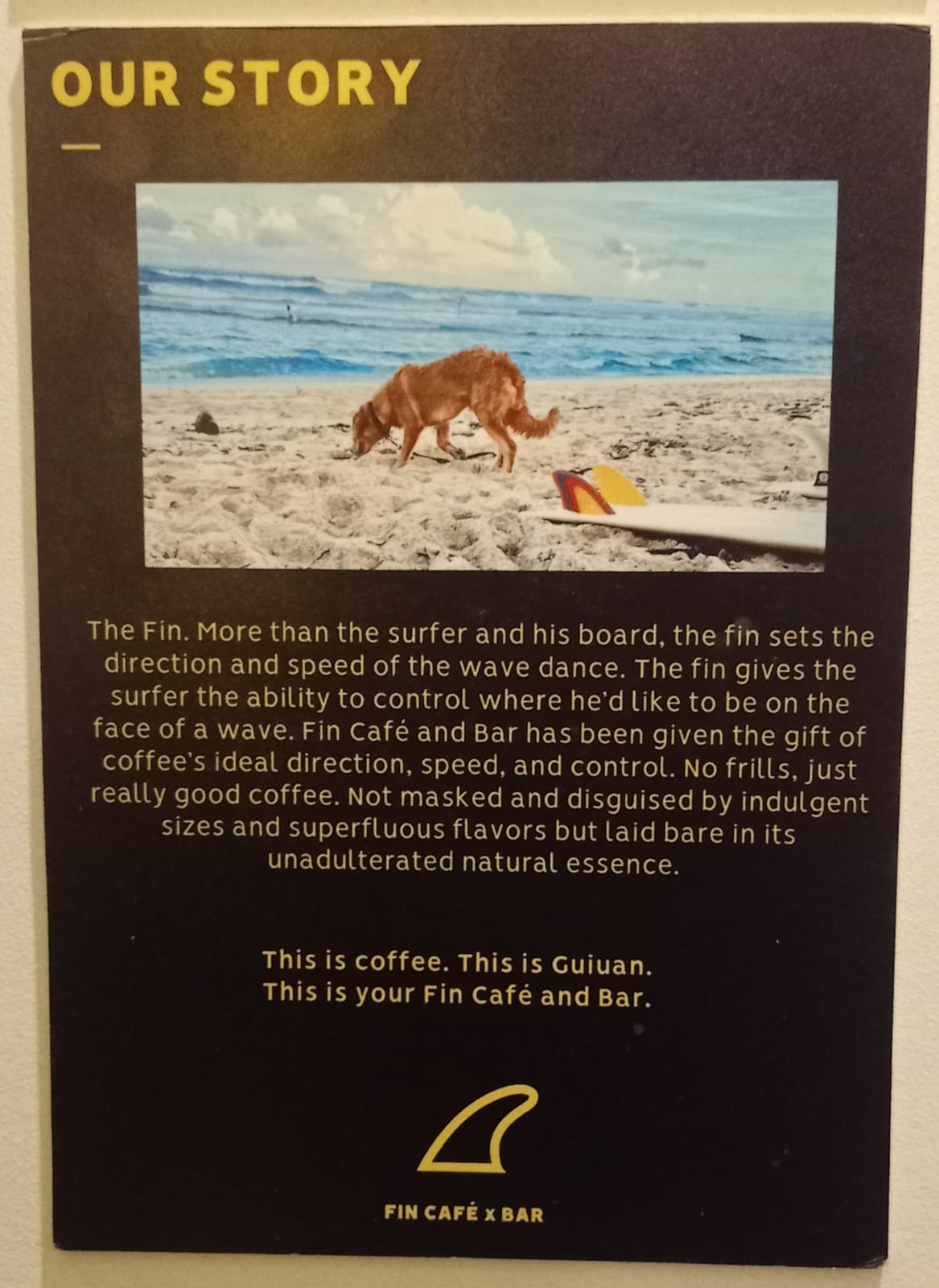 Another thing I appreciate about Fin Cafe X Bar is the friendly and helpful staff. The baristas and bartenders are all locals and make you feel welcome as soon as you step in. You will be greeted by their smiling faces, and did I mention that most of them are local surfers? Cool, right?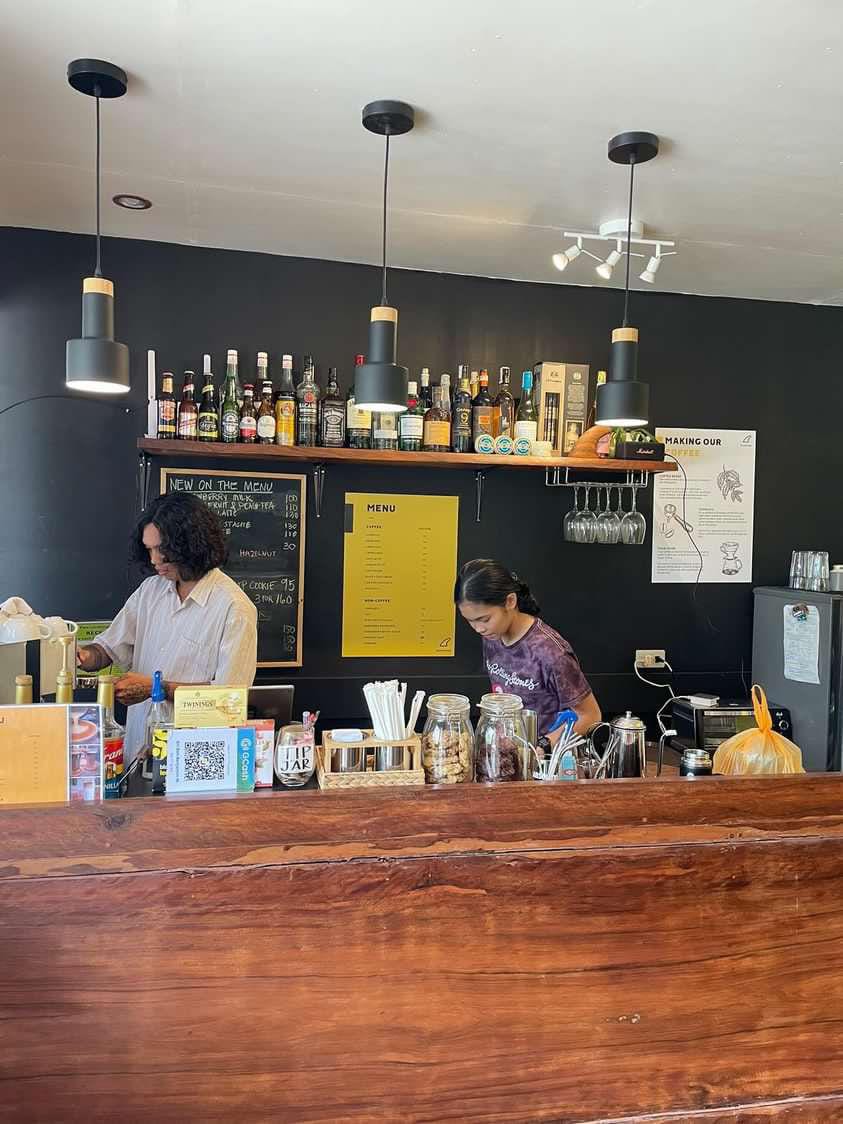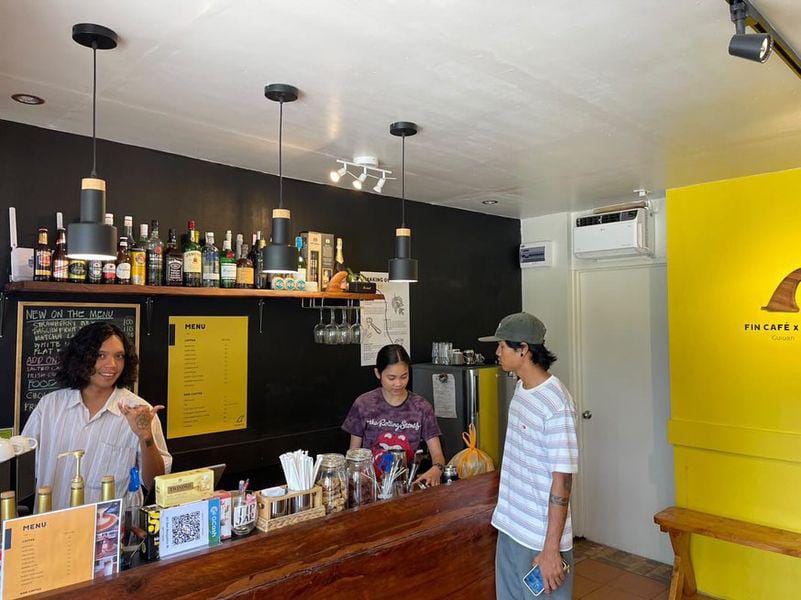 The staff really give the place a laid-back, beachy vibe. They're friendly, knowledgeable, and passionate about what they do. And speaking of passion, the cafe was actually named after the owner's dog, Fin. How cute is that?
As for the menu, Fin Cafe X Bar has a good selection of drinks and food. If you're a coffee lover, you can enjoy espresso-based drinks such as cappuccinos, lattes, and long blacks. There are also non-coffee drinks such as affogato and iced strawberry and chocolate milk, and if you're feeling hungry, you can always grab some cookies and sandwiches available on the menu.
The wine selection is also affordable, and they serve it by the glass or bottle. My friend Gyan ordered a Moscato White Wine, which was only ₱750.00 ($13.6) a bottle. Although she was in the mood for wine, I opted for a cafe latte, which cost ₱130.00 ($2.3), and I was not disappointed. The coffee was rich and creamy, just the way I like it. It's probably one of the best coffees I had in Eastern Samar; it really kicks and kept me up all night. I think the next time I come home, I will try some of their wine.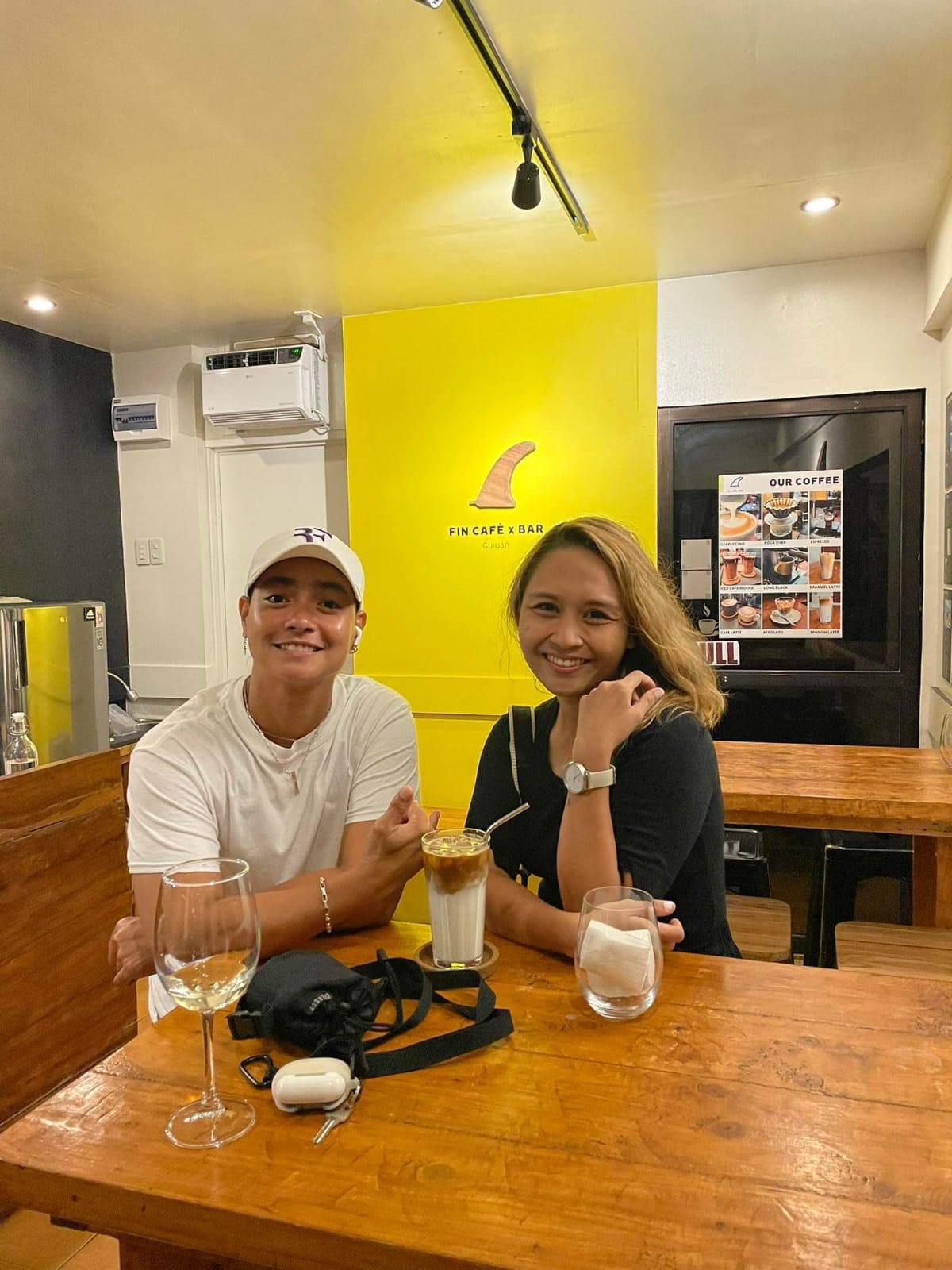 In addition to drinks and food, Fin Cafe X Bar also offers free and fast WiFi. This is perfect for working or surfing the web while enjoying a cup of coffee or a drink.
The cafe is open Tuesday to Sunday from 10 a.m. to 10 p.m., so if you are planning a trip to Guiuan or heading to the Calicoan Islands, be sure to stop by Fin Café x Bar.
A must-visit place offering a unique coffee and bar experience, eco-friendly practices, friendly staff, and delicious drinks and food.
---
Thanks for reading, until our next hunt for good coffee.
xoxo
Yza