Explore Bantayan Island: The Ultimate 3D2N Itinerary in Sta. Fe for First-Time Visitors 2023
Hello Hive Friends! Wazzup?
Last week, me and my friends went to the famous destination in Cebu which is Bantayan Island. It was my first time to visit so I comply an itinerary to help first time travelers out there who wish to go and visit this tropical paradise up North.
Bantayan Island is renowned for its pristine white-sand beaches, crystal-clear turquoise waters, and warm hospitality. I hope this 3-day, 2-night itinerary will guide you through the island's must-visit spots, provide you with essential information about costs, and offer reviews to ensure you make the most of your first-ever visit to this enchanting destination.
Let's Go!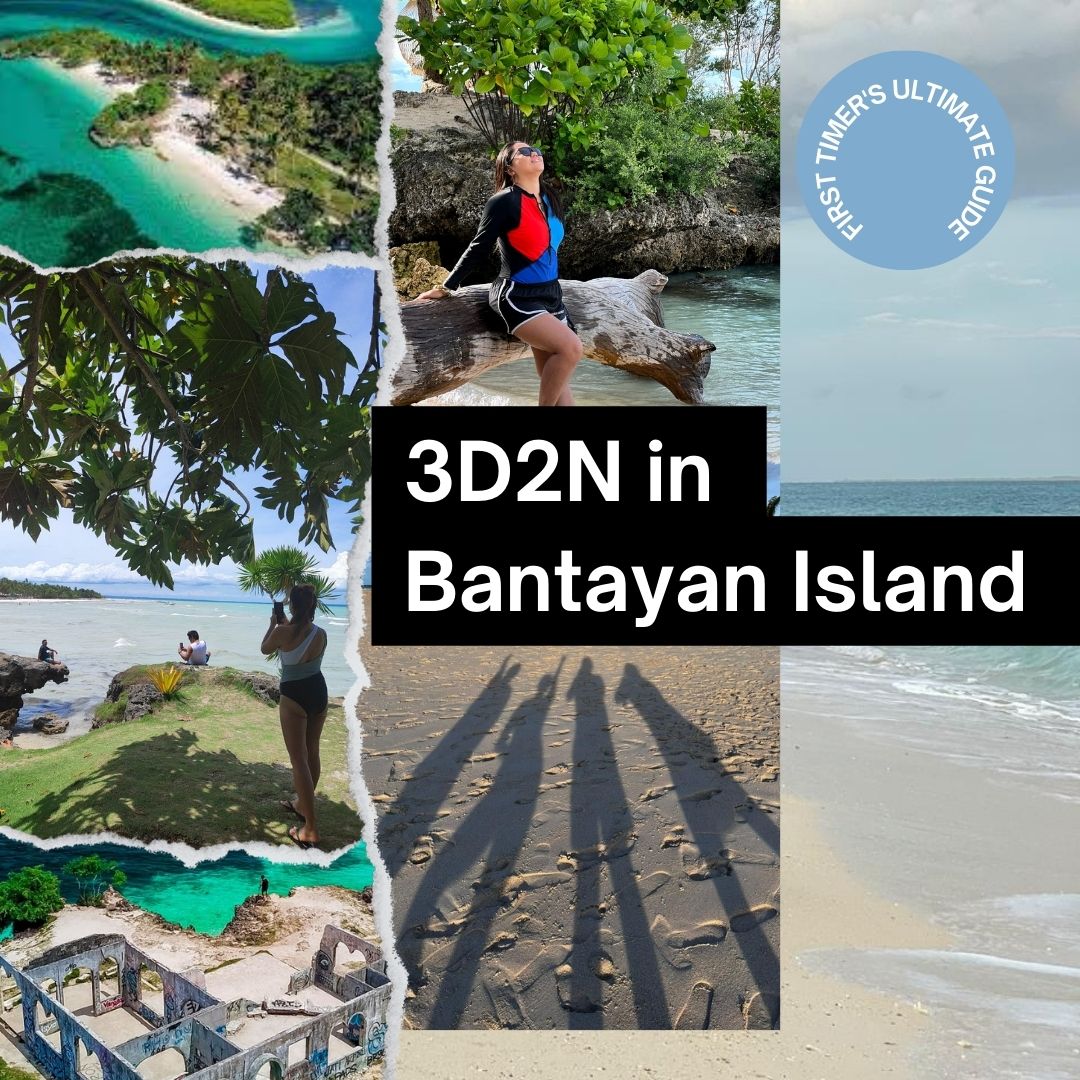 3D2N Bantayan Island Itinerary 2023
---
DAY 1
| Time | Activity |
| --- | --- |
| 6:00 AM | Travel from Cebu City to Hagnaya Port via Ceres Bus |
| 9:00 AM | Arrive at Jagnaya Port |
| 9:00 - 9:30 AM | Breakfast at Kelly's Grill, Hagnaya Port |
| 9:30 AM | Travel time from Hagnaya Port to Sta. Fe, Bantayan Island via Super Shuttle Ferry |
| 11:30 AM | Arrival in Sta. Fe |
| 12:00 NN | Hotel Check-in |
| 12:00 NN - 2:00 PM | Rest/Freshen Up |
| 2:00 PM - 6:00 PM | Start of DIY Tour |
    Rent a motorcycle 

    Late Lunch at MJ Square
    
    Places we visited:
    The Ruins 
    Sandira Paradise Beach 

| 6:00 PM | Travel back to hotel |
| --- | --- |
| 7:30 PM | Chill Night and Cocktails at Coucou Bar |
| 10:00 PM | Lights Off |
DAY 2
| Time | Activity |
| --- | --- |
| 6:00 AM | Watch the Sunrise at Kota Beach Sand Bar |
| 8:00 AM | Breakfast at World Touch Café |
| 9:00 AM | Back at Hotel / Freshen Up |
| 10:00 AM | Start of DIY Tour |
    Places we visited:
    Omagieca Obo-ob Mangrove Garden
    Ogtong Cave 

| 12:00 NN | Lunch at Ogtong Cave Resort |
| --- | --- |
| 2:00 PM | Travel back to Hotel |
| 3:30 PM | Trip to Balidbid Lagoon |
| 5:00 PM | Travel back to Kota Beach |
    Coffee and chill at Balay Café 

| 6:30 NN | Back to Hotel / Freshen Up |
| --- | --- |
| 7:30 PM | Dinner / Bar Hopping / Night Life |
| 12:00 MN | Back to Hotel |
DAY 3
| Time | Activity |
| --- | --- |
| 6:00 AM | Wake up / Early Breakfast |
| 7:00 AM | Trip to Virgin Island |
| 10:00 AM | Back to Sta. Fe / Hotel |
| 11:00 AM | Check-out of hotel |
| 12:30 PM | Travel back to Hagnaya via Island Shuttle |
| 2:00 PM | Travel back to Cebu City via Van |
| 5:00 PM | Arrive at North Bus Terminal |
---
Tip: It's much better to do the island hopping on the second day, that was our original plan however the serving time for our ordered lunch in Ogtong Cave took awhile before it arrived so we were unable to go back to the hotel at 1pm for the island hopping. It's best to order the food in Ogtong upon arrival so it's all prepared by lunchtime since there are a lot of guest in the place.
Costing, Rates, and Reviews
---
---
Transportation
---
Ceres bus bound for Hagnaya
Travel Time: 3–4 hrs.
Fare: 260.00php
Van from Hagnaya to Cebu City
Travel time: 3 hours
Fare: 300.00php
Super Shuttle Ferry from Hagnaya to Bantayan Island
Travel time: 2 hours
Fare: 364.00php
Terminal Fee: 20.00php
Island Shipping from Bantayan to Hagnaya
Fare: 320.00php
Terminal Fee: 25.00
Motorcycle rental in Bantayan
300.00php per day
Boat ride back and forth to Balidbid Lagoon
100.00php per person
Island Hopping Boat Rental
1,500php, which already includes 1 island of choice plus an additional 300.00 for every other island or place you would like to visit.
---
ACCOMODATION
---
Stevrena Accommodations
F. Rosa Street, Talisay Santa Fe, Bantayan Island, 6047 Cebu
Rate: 2,168.00php per night for one room good for five people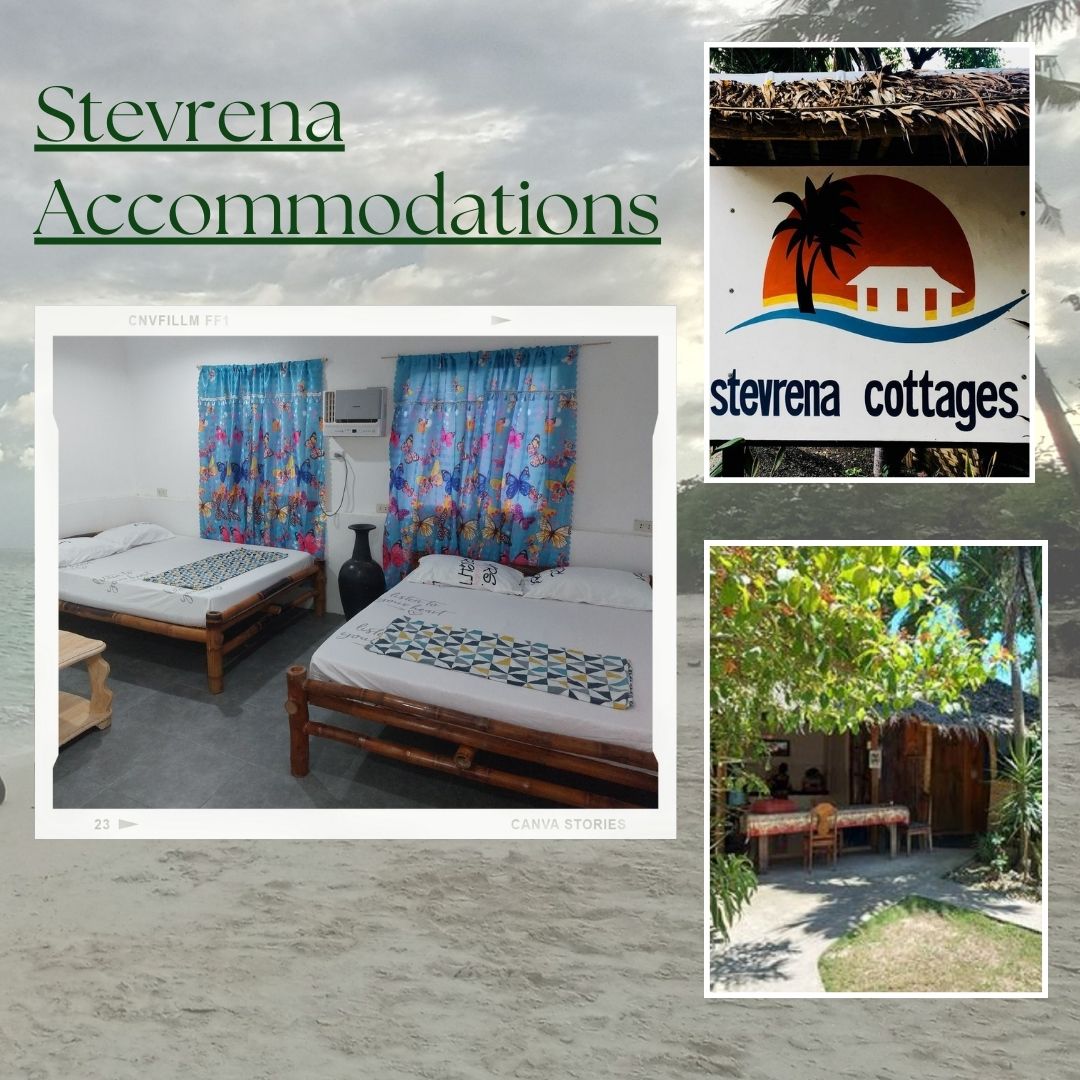 Rating: 6/10
Review: There were no toiletries available in the room, not even toilet paper in the CR. One of the four towels they gave us has a very big hole in it. The AC was working, but it's not that cold, and there were many mosquitoes in our room. I'm not sure if it was just mosquito season. There were also no cabinets to hang our clothes inside the room, nor mirrors. There was only one staff member whom we found accommodating, and that was Ate Nene; she helped us with the island-hopping tour and processed the motorbike rental for us. The place was just average, but it's not something that I will book again for my next visit.
---
Places we visited
---
The Ruins
Entrance Fee: Free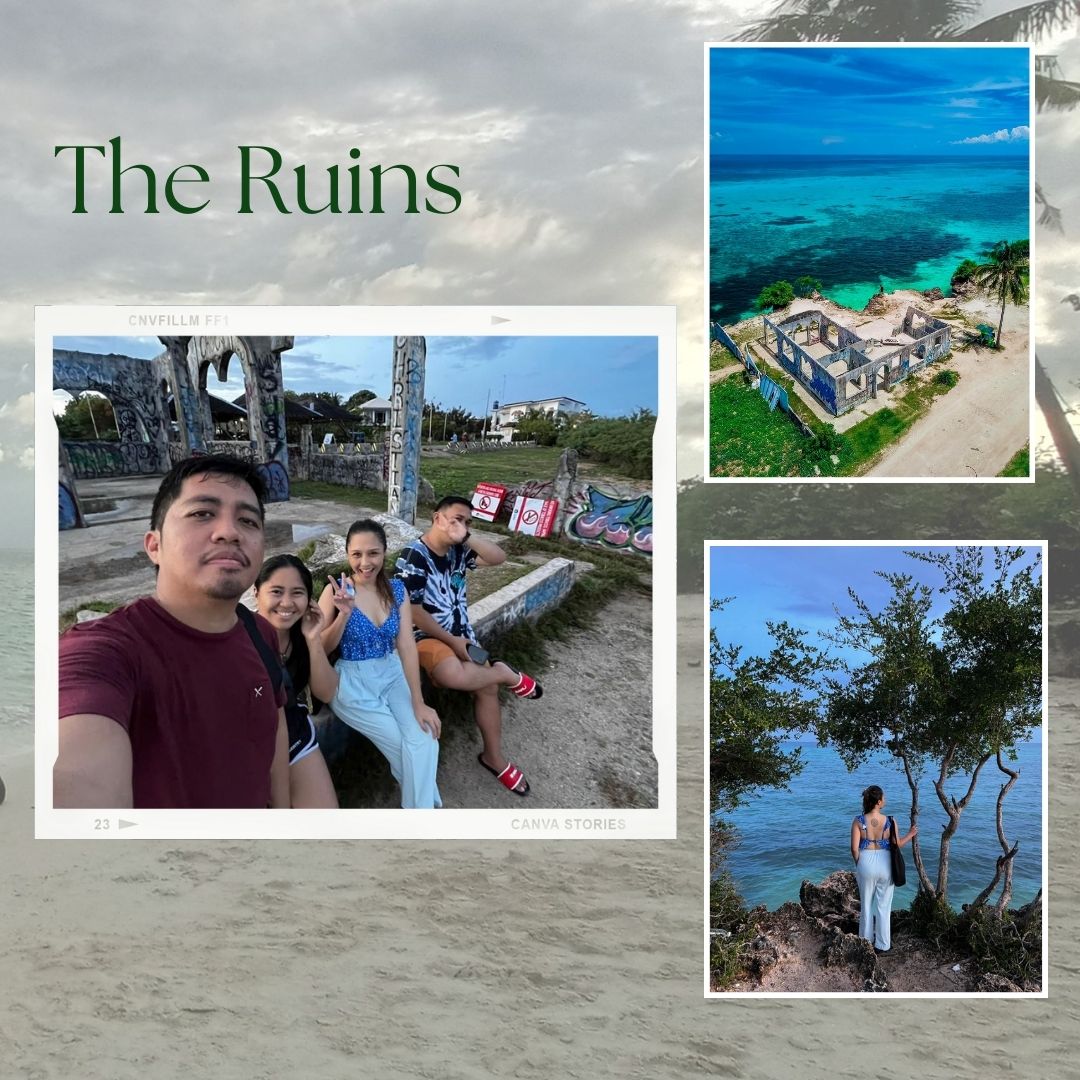 Sandira Paradise Beach
Entrance Fee: 70.00php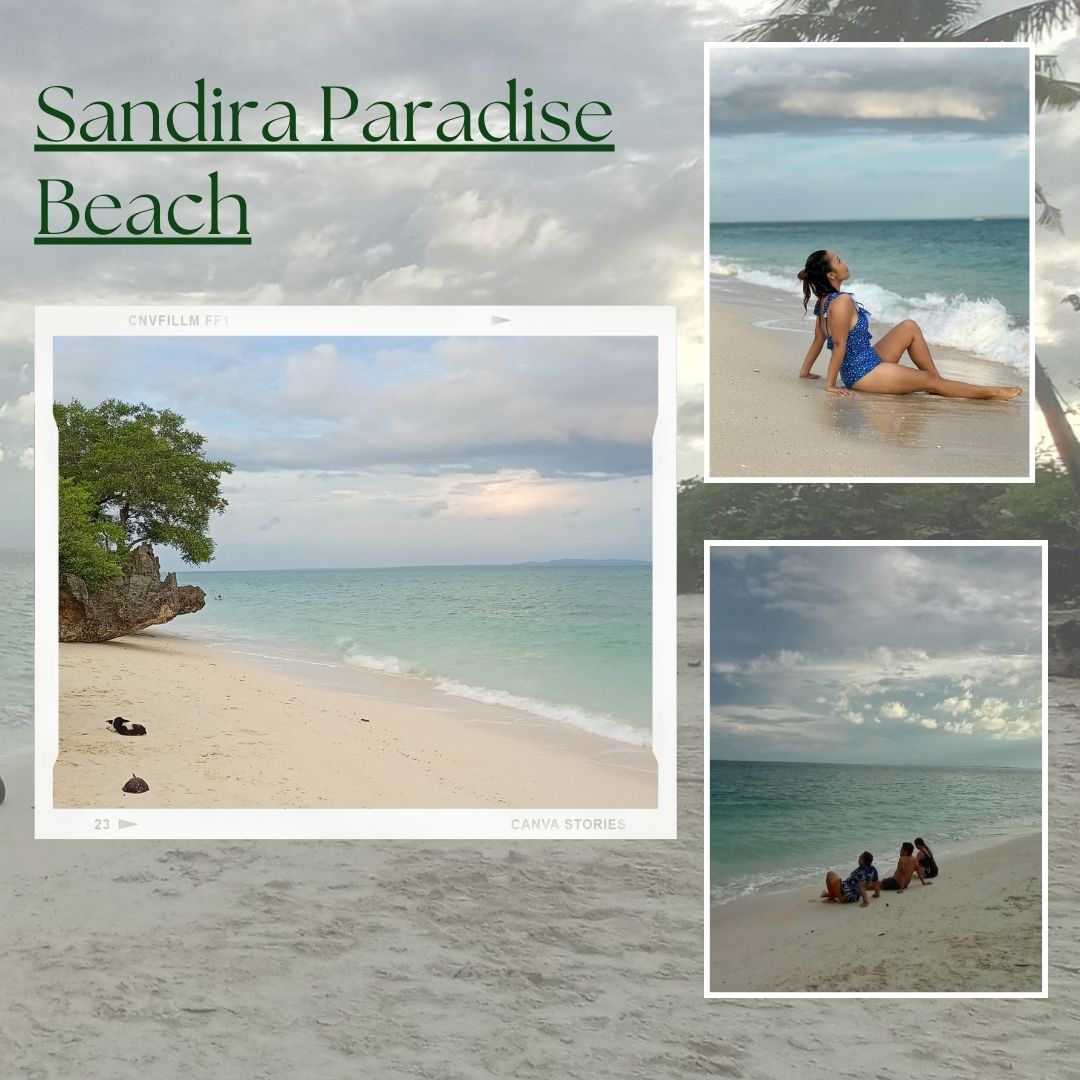 Baod's Best Sandbar and Sunset
Entrance Fee: Free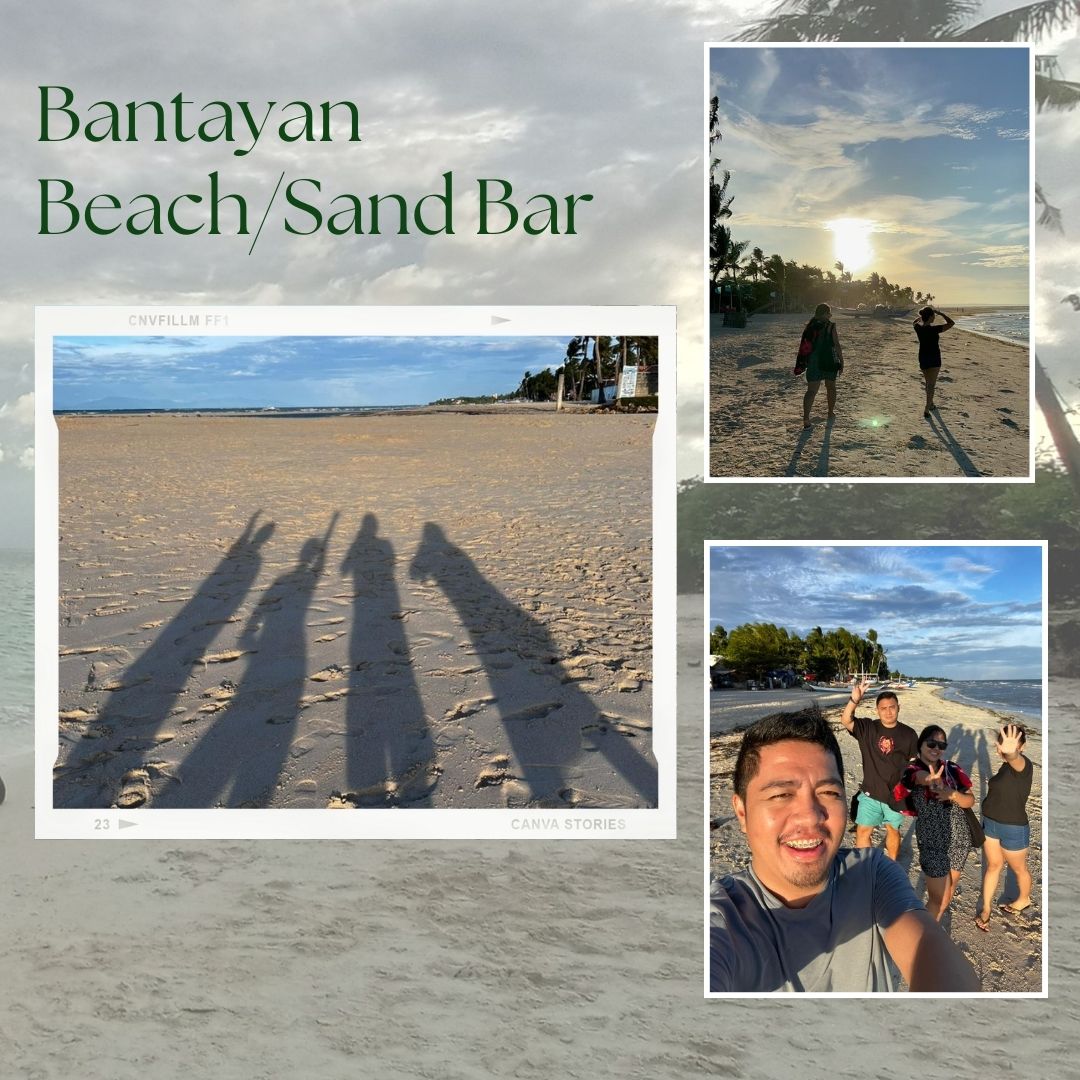 Omagieca Obo-ob Mangrove Garden
Entrance Fee: 65.00php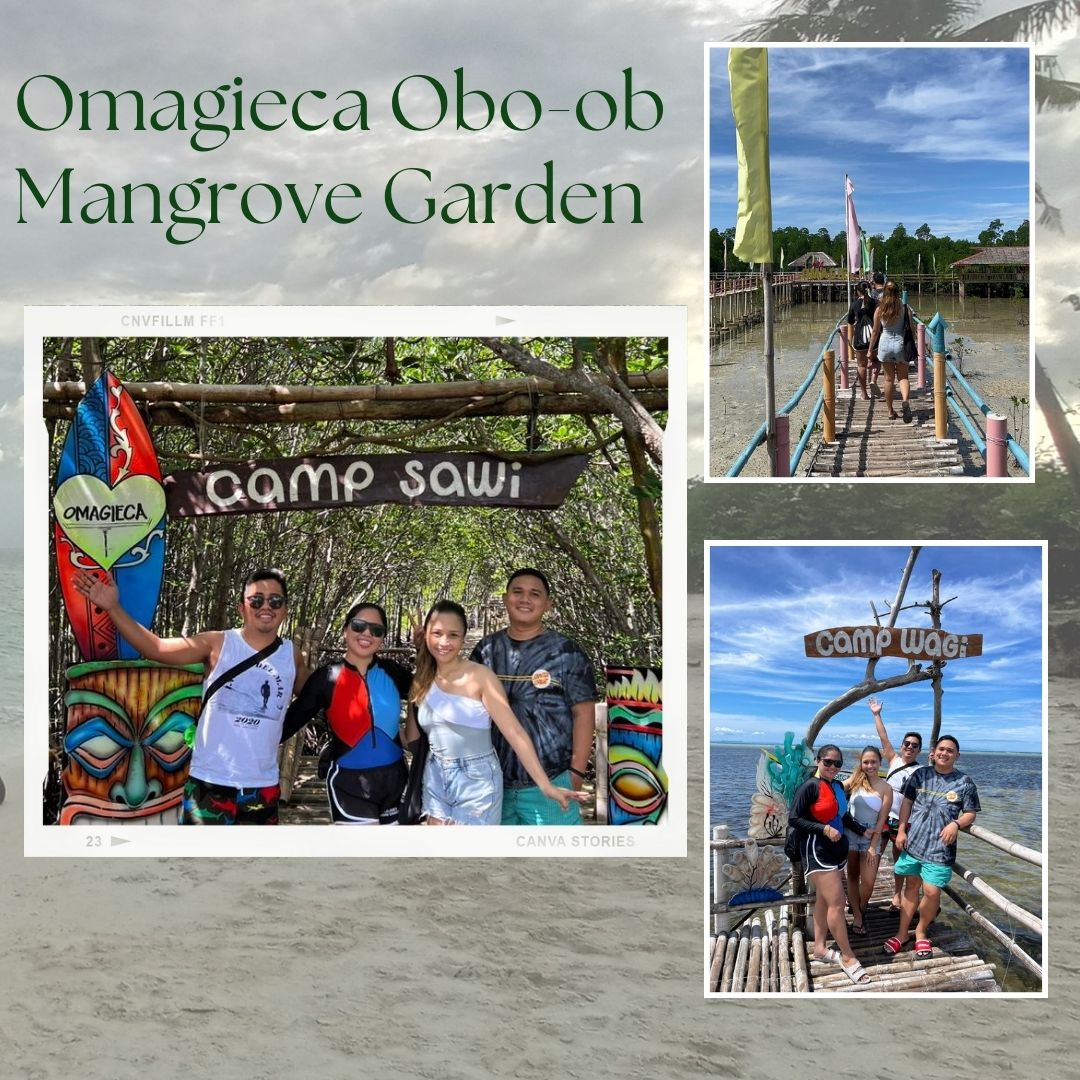 Ogtong Cave
Entrance Fee: 225.00php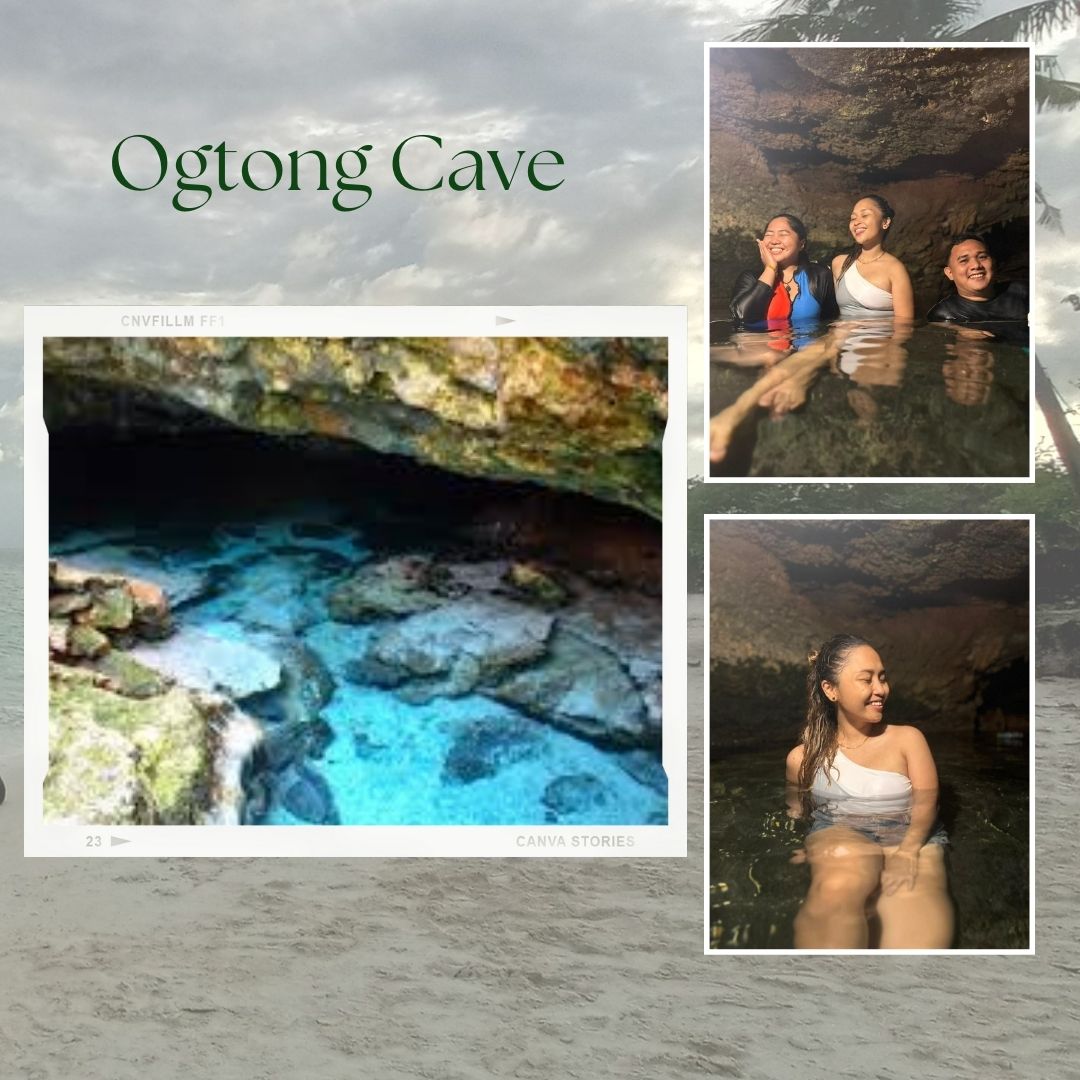 Balidbid Lagoon
Entrance Fee: 150.00php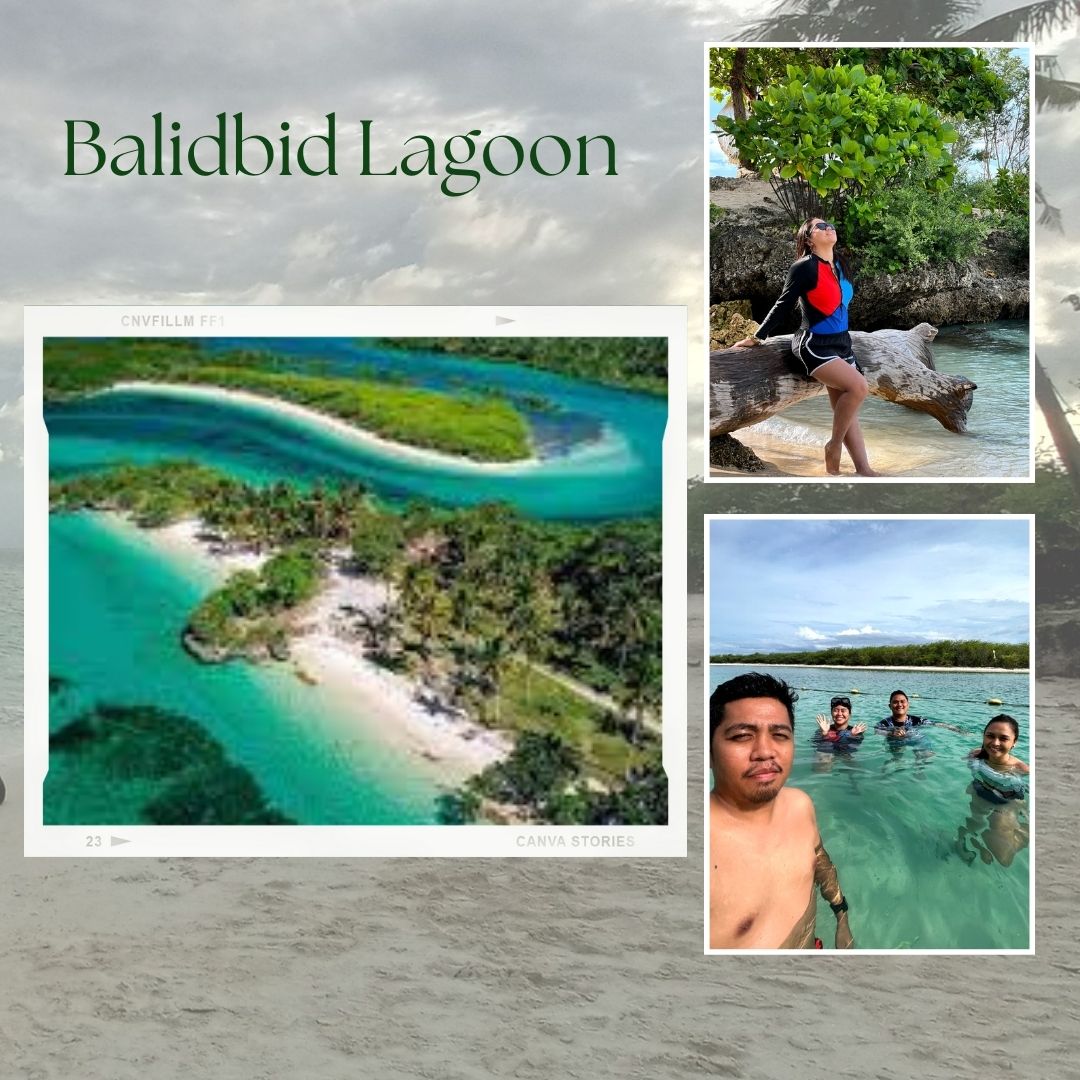 Virgin Island
Entrance Fee: 300.00php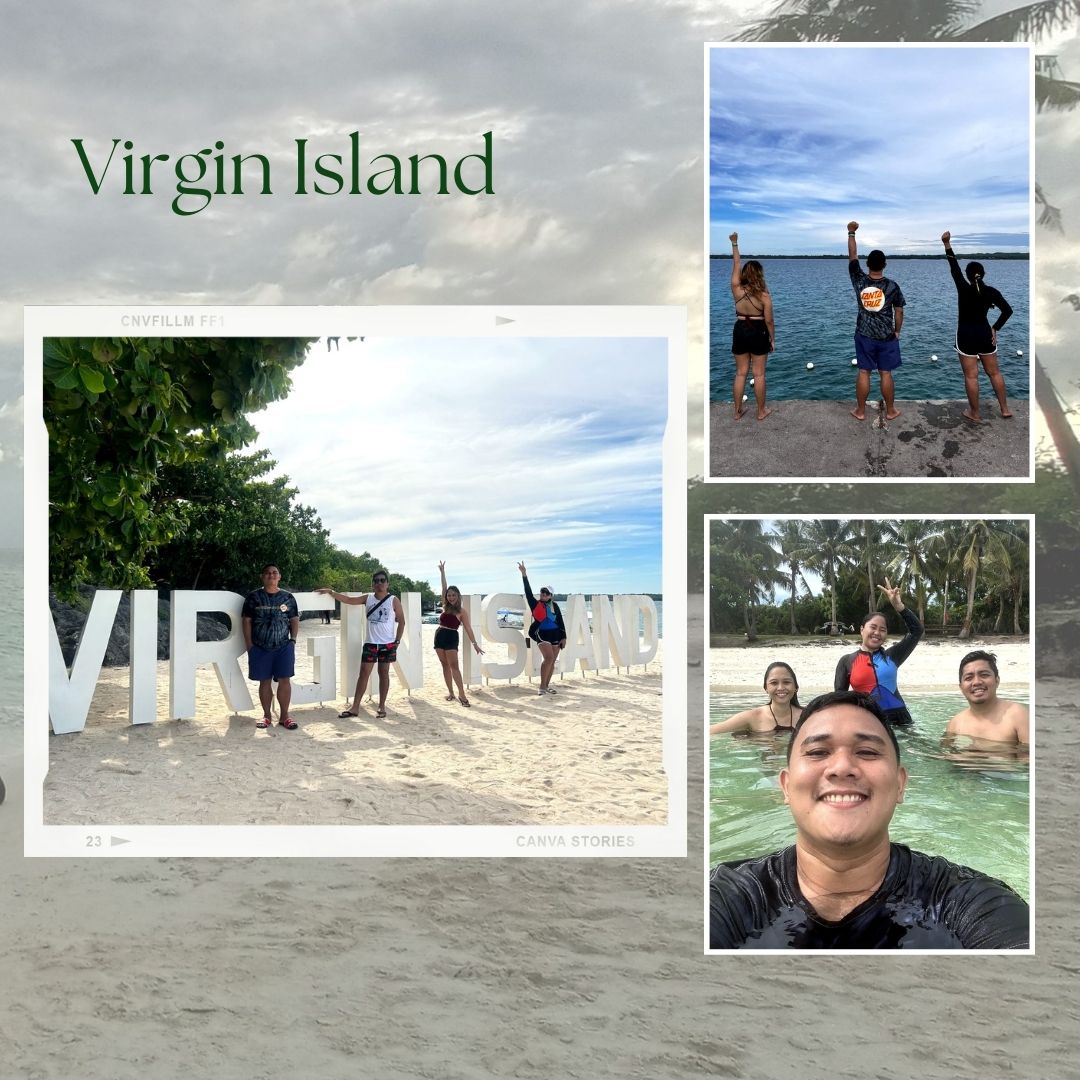 ---
Food and Bars
---
Kelly's Grill
Hagnaya Port, San Remegio
Rating: 8/10
Review: Good value for money; budget-friendly; the place is clean and very accessible. There are lots of food options to choose from; they also serve burgers. The staff were friendly, and service water is also available.
I spent only 70.00 for my breakfast on our first day before we boarded the ship to Bantayan Island.
Chef Panyang
Rating: 5/10
Review: They have a buy one, take one" promo for their seafood, but the serving is really small. It's like one regular serving cut in half. The chicken was not tender, the shrimp was also not deveined, the serving time was too long, and there were also a lot of flies in MJ Square, but we were told that it was just because of the season, and besides, this is near the beach, so it's quite understandable.
Hello Spank
Rating: 10/10
Review: The Best Halo-Halo and Gelato in Town This is really a must-try. Although a bit pricey, it was so worth it. The price starts at 110.00php. Make sure to stop by this shop for a yummy dessert. I ordered their coffee-flavored gelato and mango gelato, and it's one of the best gelatos I've ever tried.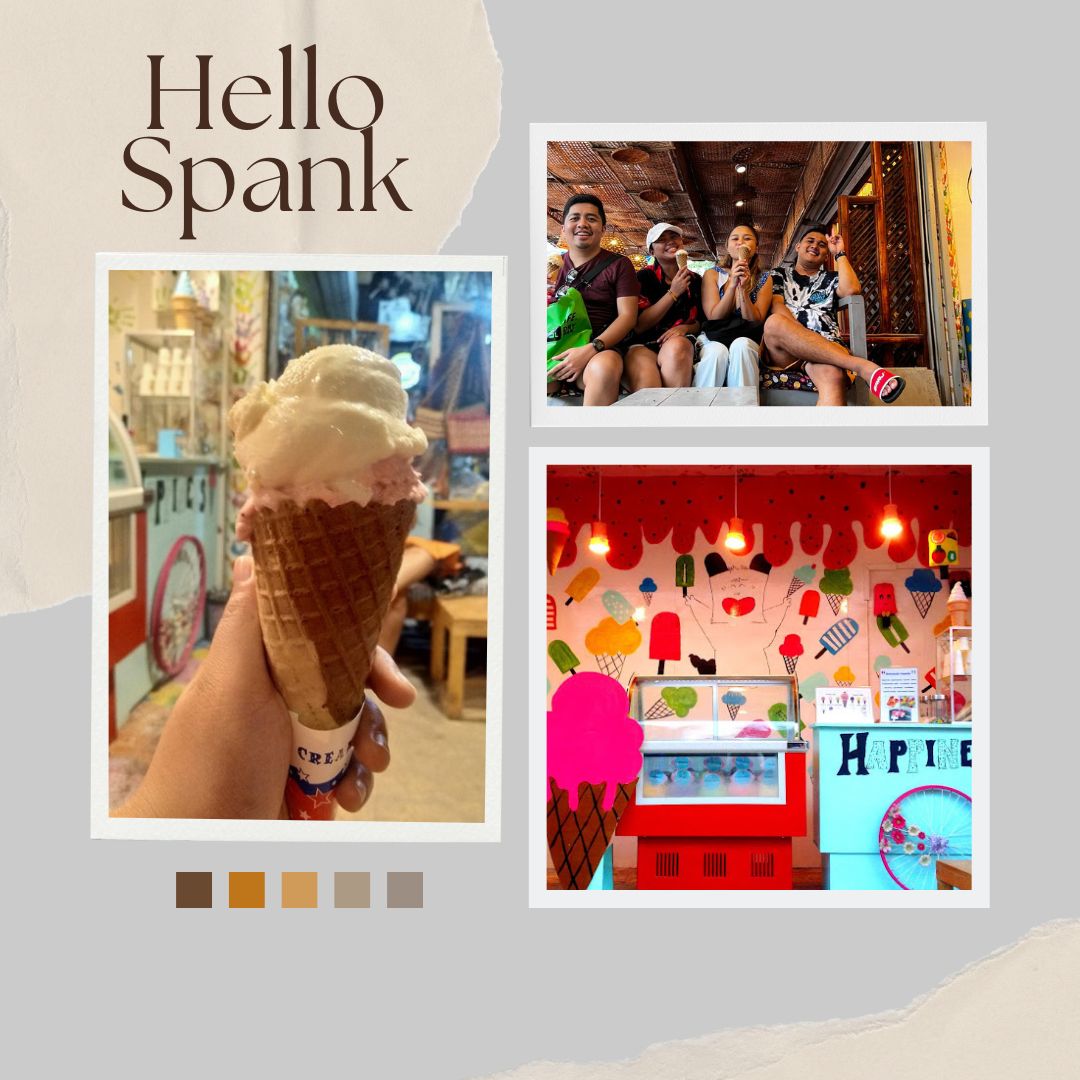 Coucou Bar Hotel & Restaurant
Rating: 9/10
Review: The place has a chill vibe and is very Instagrammable. The food serving was also big, and the cocktails were affordable and tasted good. It was almost perfect, except for some minor ordering mistakes. We ordered carbonara, but the staff failed to get back to us and let us know that the order was not available since they ran out of sauce. All our other orders were already served, and we told them the carbonara would just follow, but it has been an hour, so we made a follow-up, only to find out that they just forgot to inform us. I loved their watermelon margarita, though, and it was only 165.00php.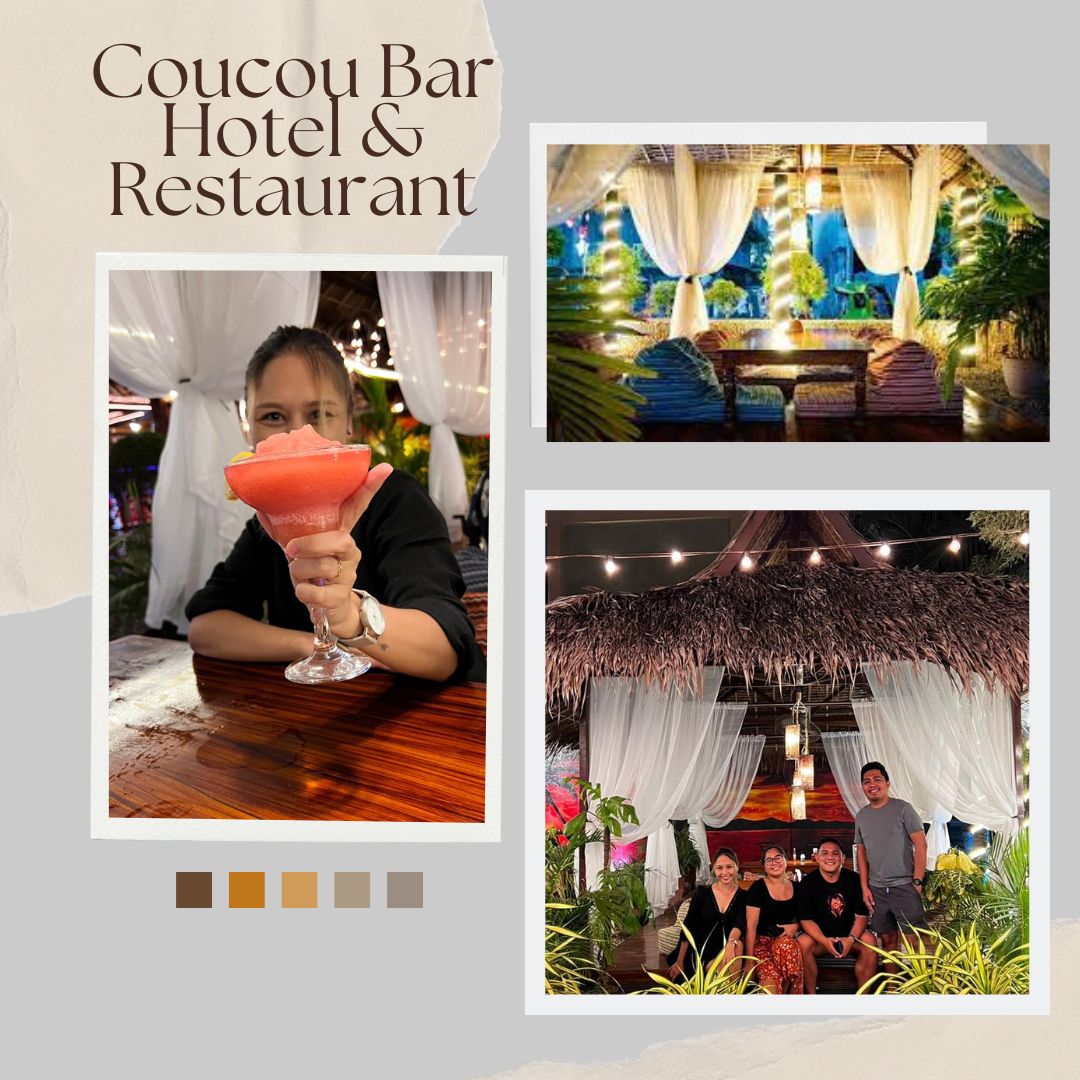 World Touch Café
Rating: 10/10
Review: I Love the Coffee! The staff was super friendly; they are very accommodating, and they make sure that every customer is taken care of. They always greet you with a smile, and serving was also fast. The place is clean, the price is affordable, and they also have free wifi. This is a must-visit when in Bantayan. Since we loved their service, we decided to come back the next day for our last breakfast in Bantayan, and guess what? They upgraded the free coffee that comes with the breakfast meal to a bigger size.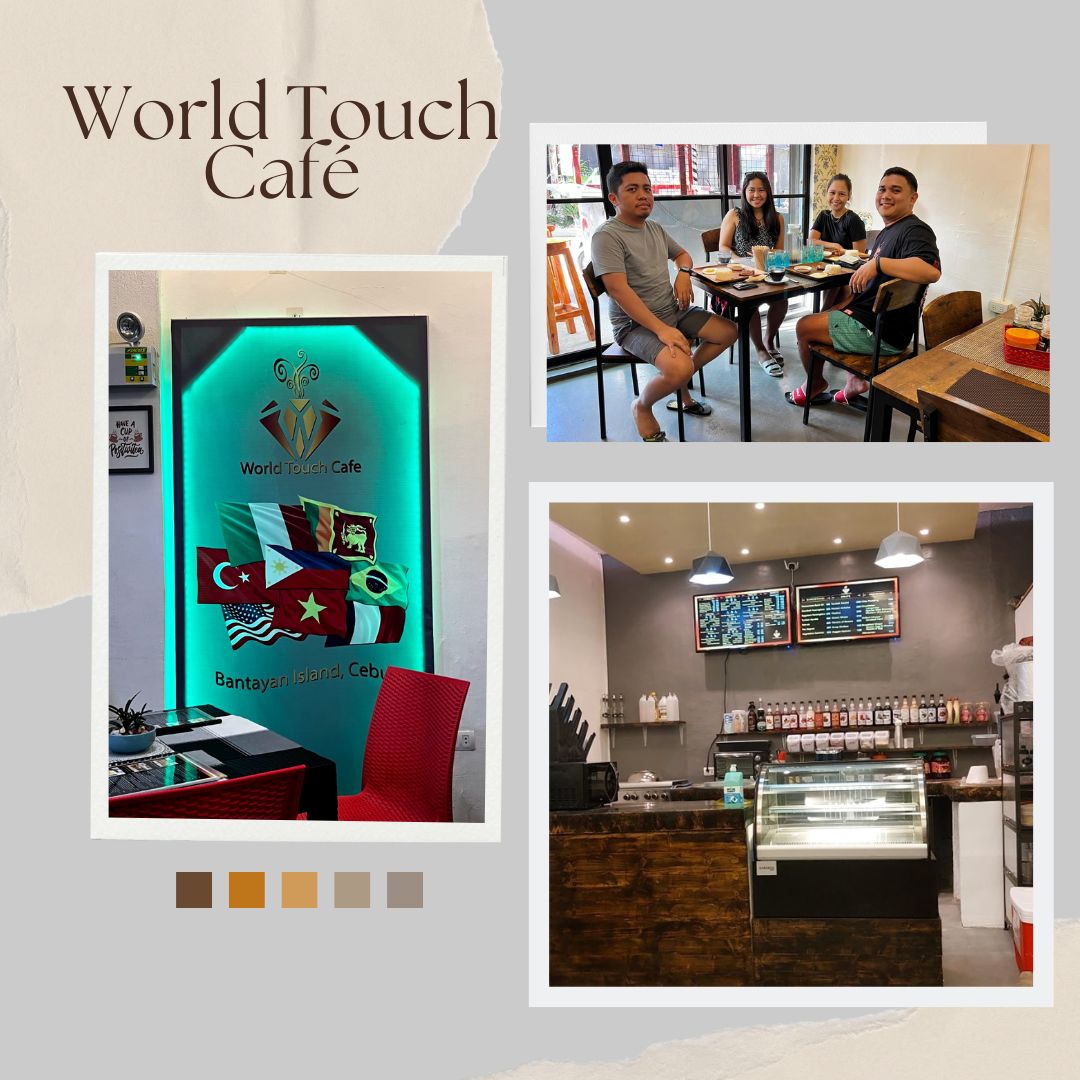 Restaurant inside Ogtong Cave Resort
Rating: 10/10
Review: This was my favorite restaurant that we have tried on the island. We were amazed at how affordable the prices were, as the resort itself looks classy. The serving was legit good for 3–4 people. We were surprised with their lumpia; we didn't expect that big of a serving. I personally loved the calamares; they were just perfect. The pork in the sinigang was very soft and tender, although I would prefer if they added more sourness to it. I like my Sinigang maasim kasi, and don't get me started with their hotpots; it was only 150.00, but my, oh my, was it so worth it. We weren't able to finish all our orders and had to take home some lumpia and calamares. We only spent 270.00 each (we were a group of 4) for that sumptuous meal, compared to the 330.00 in Chef Panyang's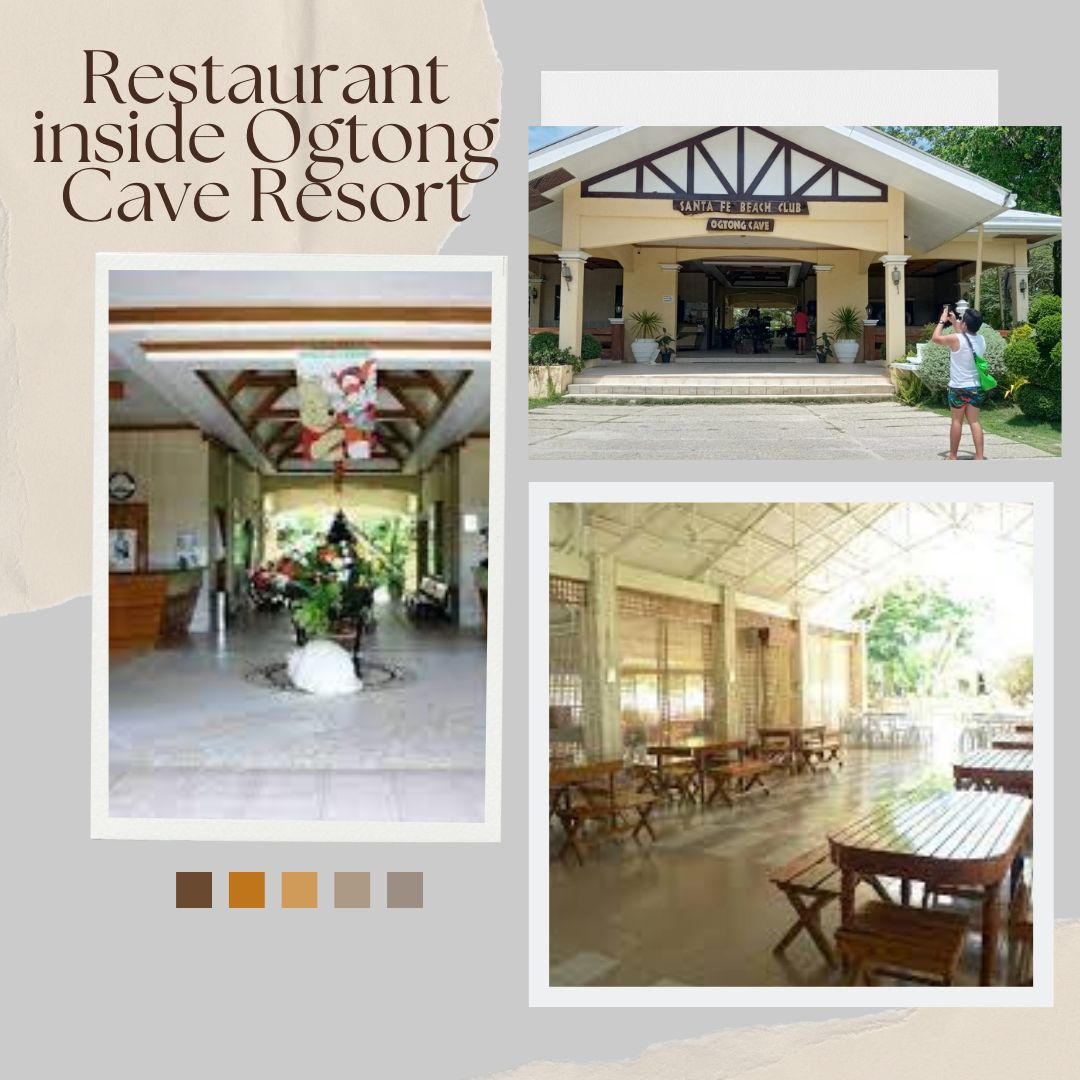 Meldys Eatery
Rating: 7/10
Review: They serve a variety of barbecue and seafood dishes. The price is within my budget, but I just don't like the setting. Maybe it's just me, but the self-service counter where the utensils and sauce were located could use a little bit of tidying up. They also didn't have tissue when we asked for one since the soft drink bottle had some rust in it and straws were not provided.
Balay Café at the Hungry Beach Co.
Rating: 9/10
Review: I love the setting in the Hungry Beach Co. Food strip: there are a lot of food choices, and the place gives off a chill vibe. Balay Café is on the beach; you get to enjoy a cup of coffee with a beautiful view. I like that they are environmentally friendly; they use stainless steel straws for their dine-in coffee orders, plus they have a promo where if you give them a bag of trash or plastic you have collected on the beach front, you will get a free juice. Isn't that amazing?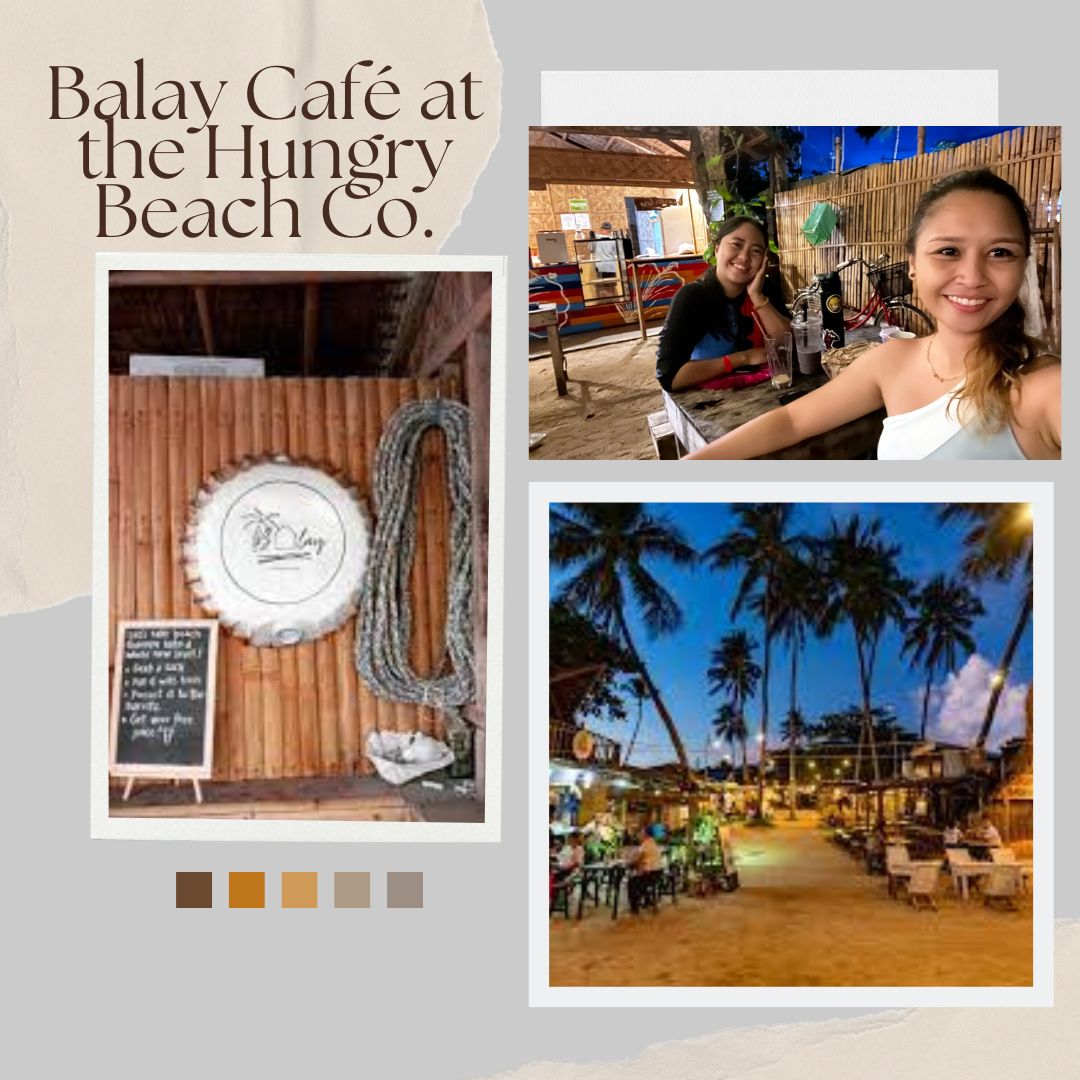 Black Pearl Restobar
Rating: 10/10
Review: Best pizza I've had in a while! Great music, nice setting. The DJ was super cool the night we visited. It was all good vibes; the cocktails were also great. It was a great party to end our epic last night on Bantayan Island.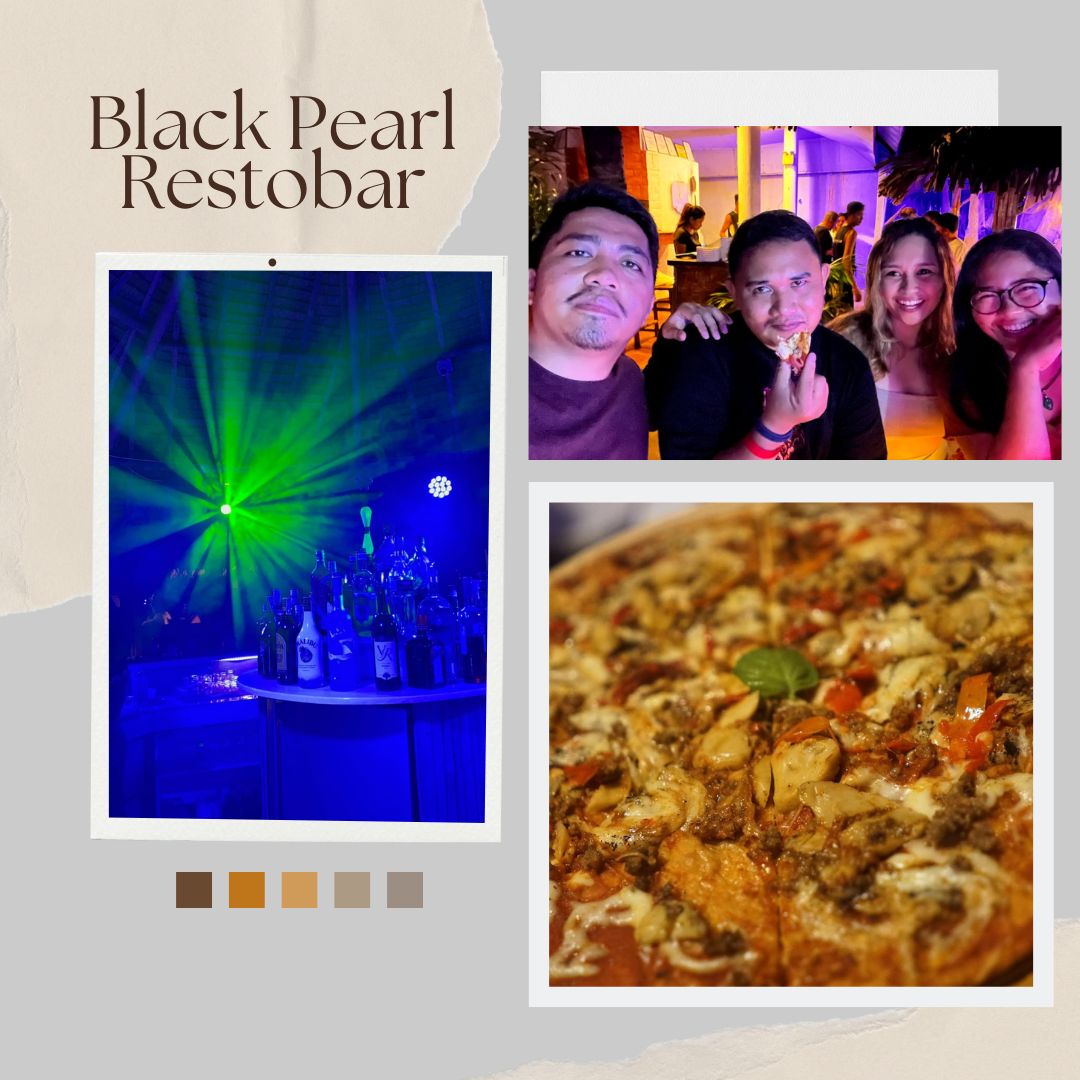 ---
The reviews and ratings provided in this itinerary are based on our own personal experience during our visit to Bantayan Island. Please note that individual experiences may vary, and the opinions expressed are subjective. We encourage you to consider these reviews as a reference and conduct your own research to ensure your travel decisions align with your preferences. Your experience on Bantayan Island may differ from ours, as every traveler's perspective is unique.
That's it for my First Timer Itinerary and Guide in Bantayan Island. See you on the next blog! Stay Amazing!
xoxo
Yza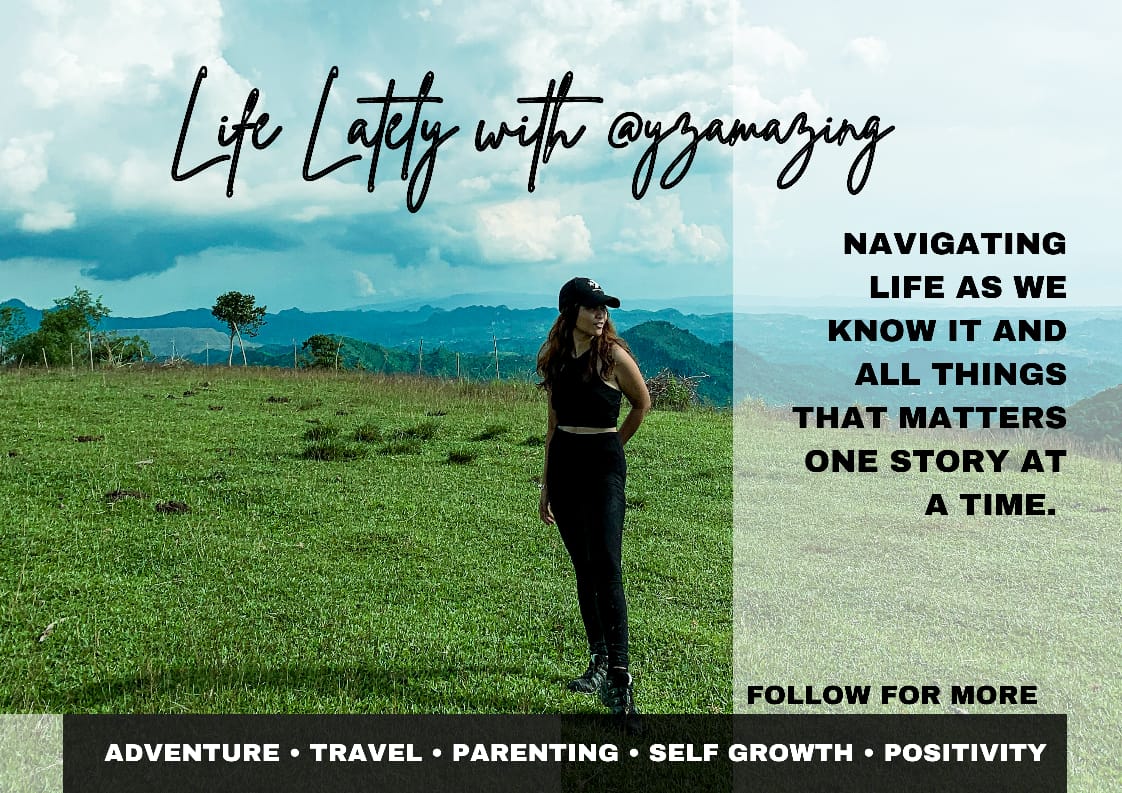 Ma. Morena
is a nature enthusiast, an optimist and outgoing person who loves turning her adventure and thoughts into writing.
Liked what you read? show some love by sharing your comments and upvote the content. Feel free to re-blogged the post and help spread positivity by paying it forward. Don't forget to follow her for more stories and adventures here on Hive.