A morning stroll in the province | Wednesday Walk
For my youngest daughter's sixth birthday, I bought her a scooter. She couldn't wait to test her birthday gift on the road. Join us as we take a quick stroll around the town and see what we can find along the way.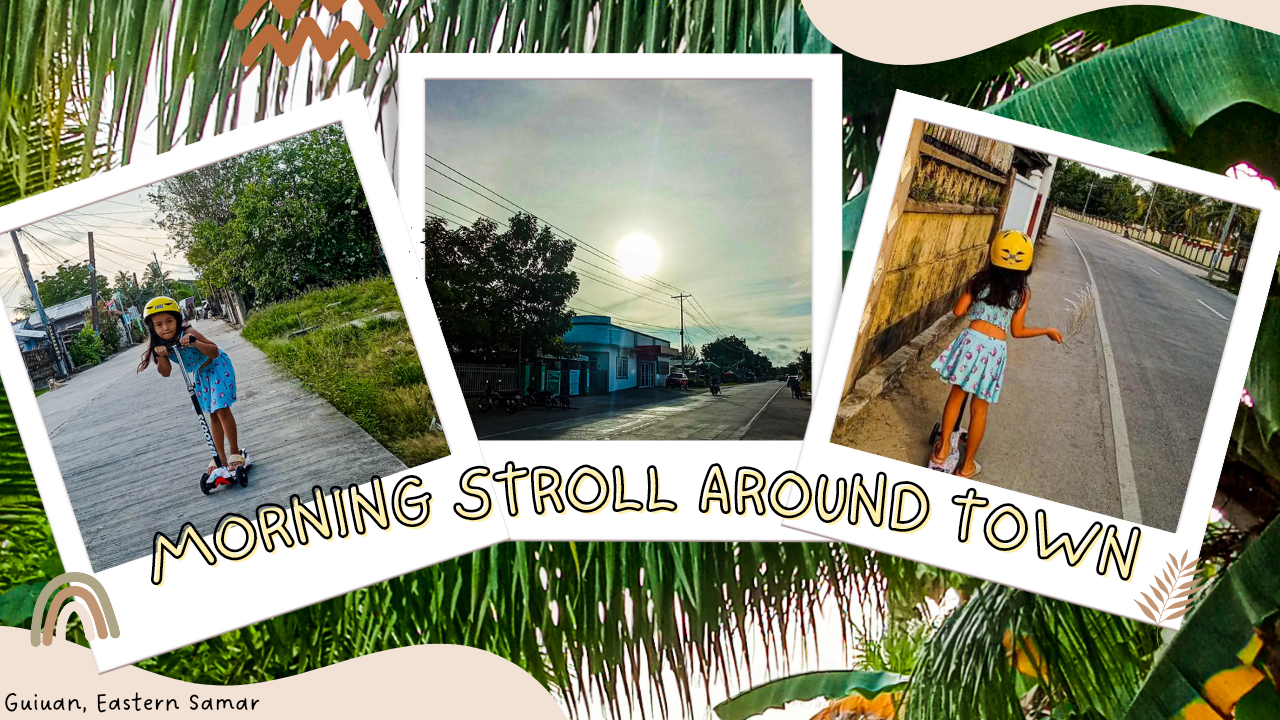 It was in the wee hours of the morning when we went out for a stroll. I remember Dannah waking me up around 6 am to test the scooter. She was so excited to go out as she has been wishing to get a scooter for some time now since her bike has broken.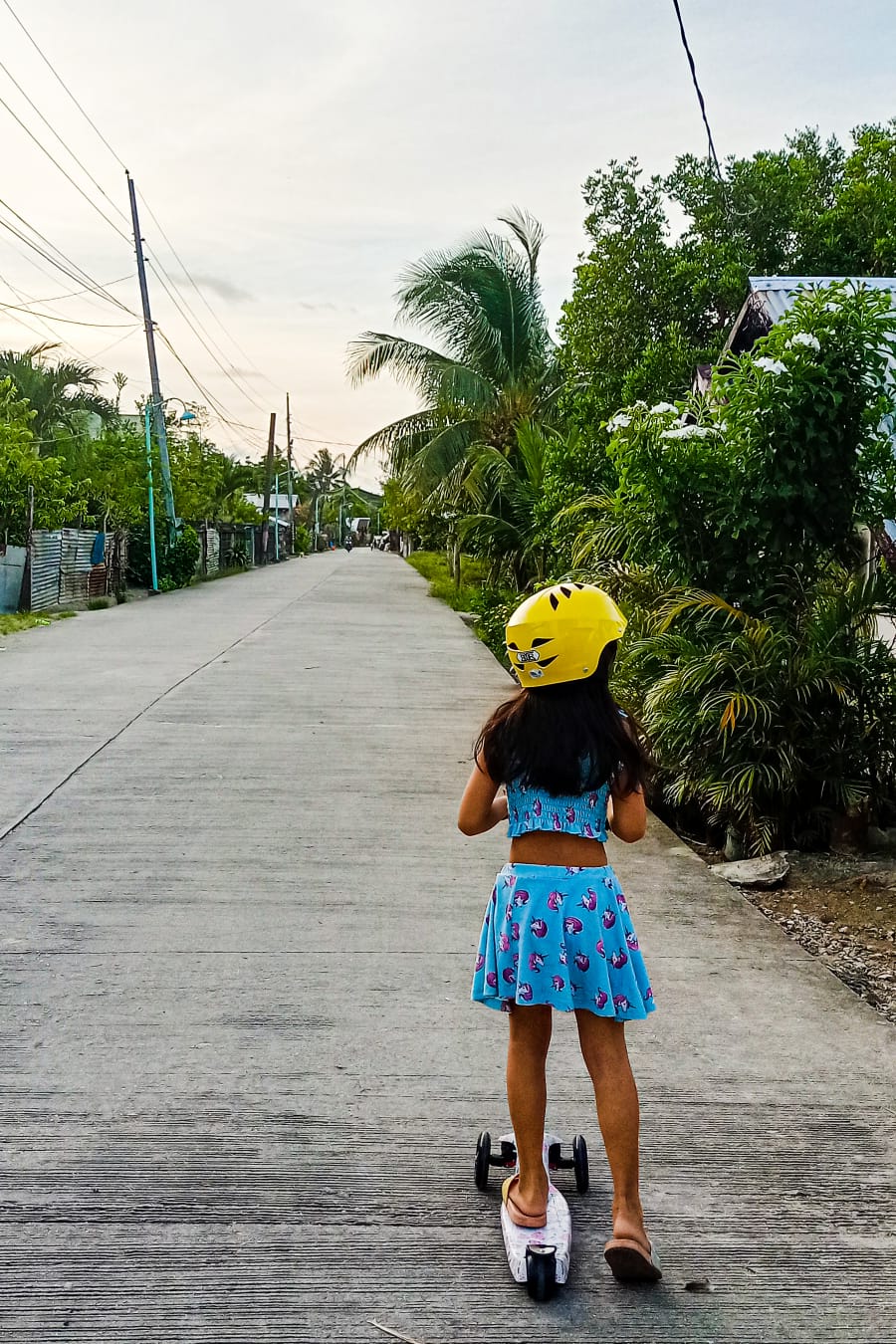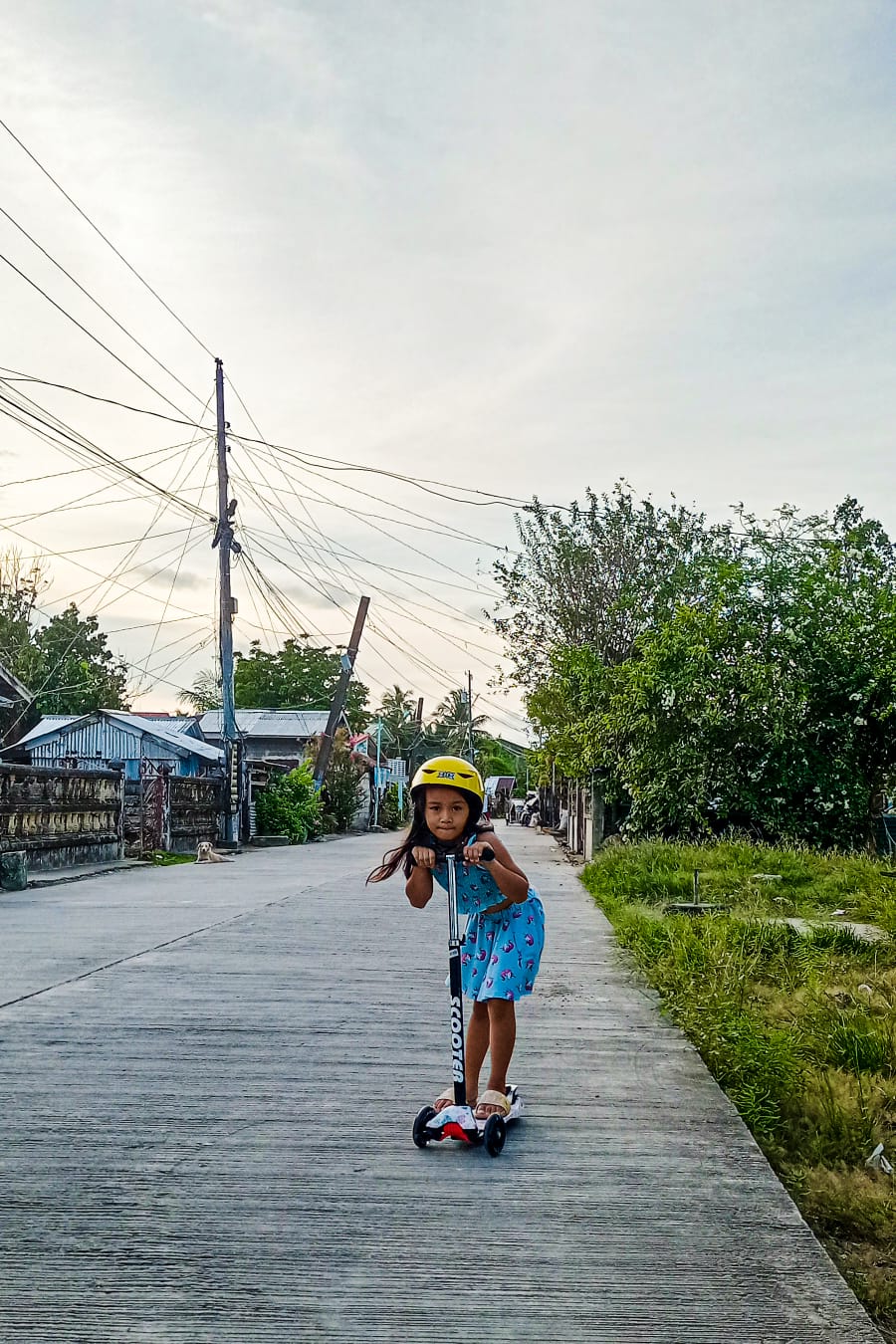 The road was so quiet around this time, only a few motorbikes would pass by. perfect for our little girl to hit the road.
We went to take pictures of the flowers in the neighborhood. The sun was shining brightly that day, and the flowers were also in full bloom.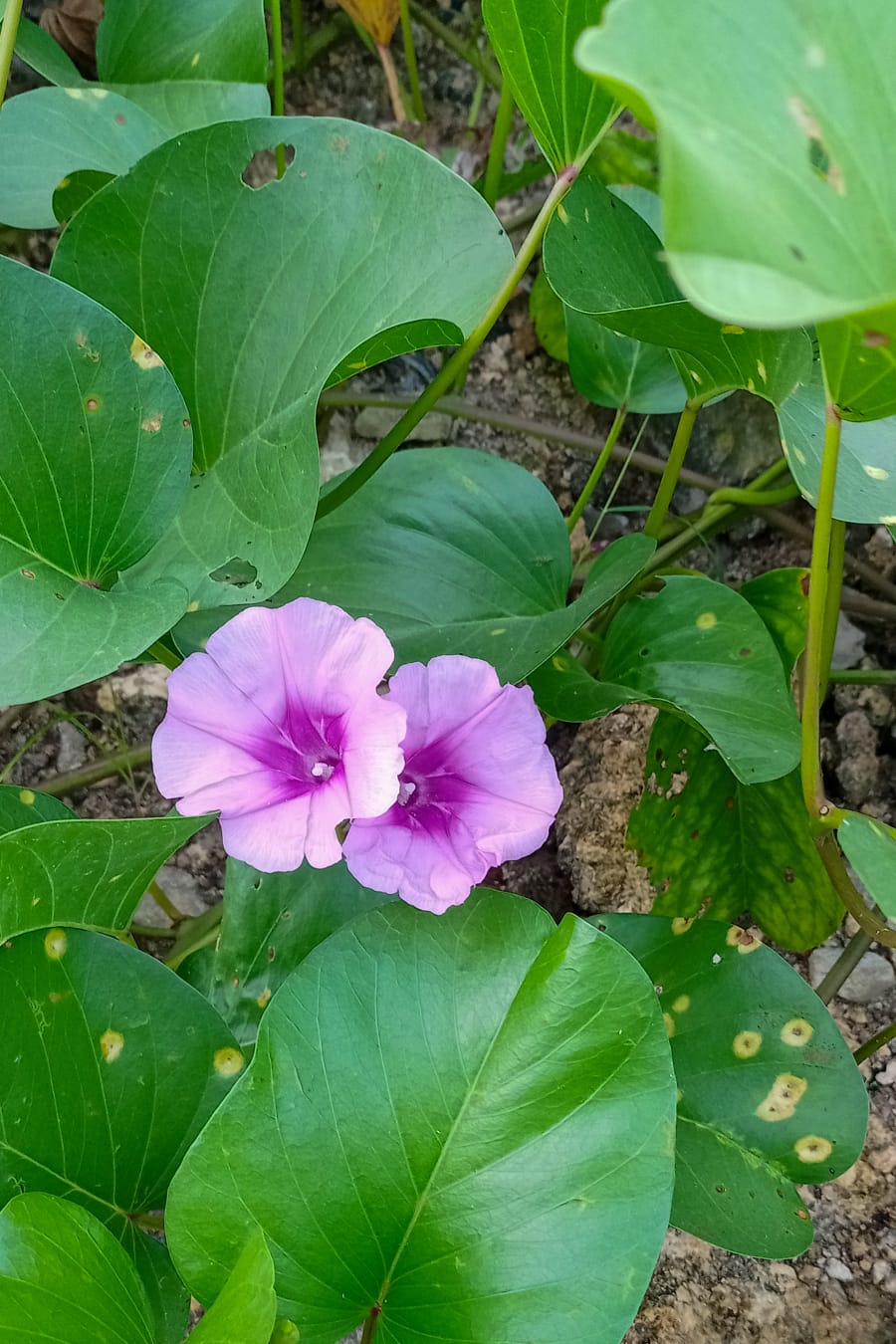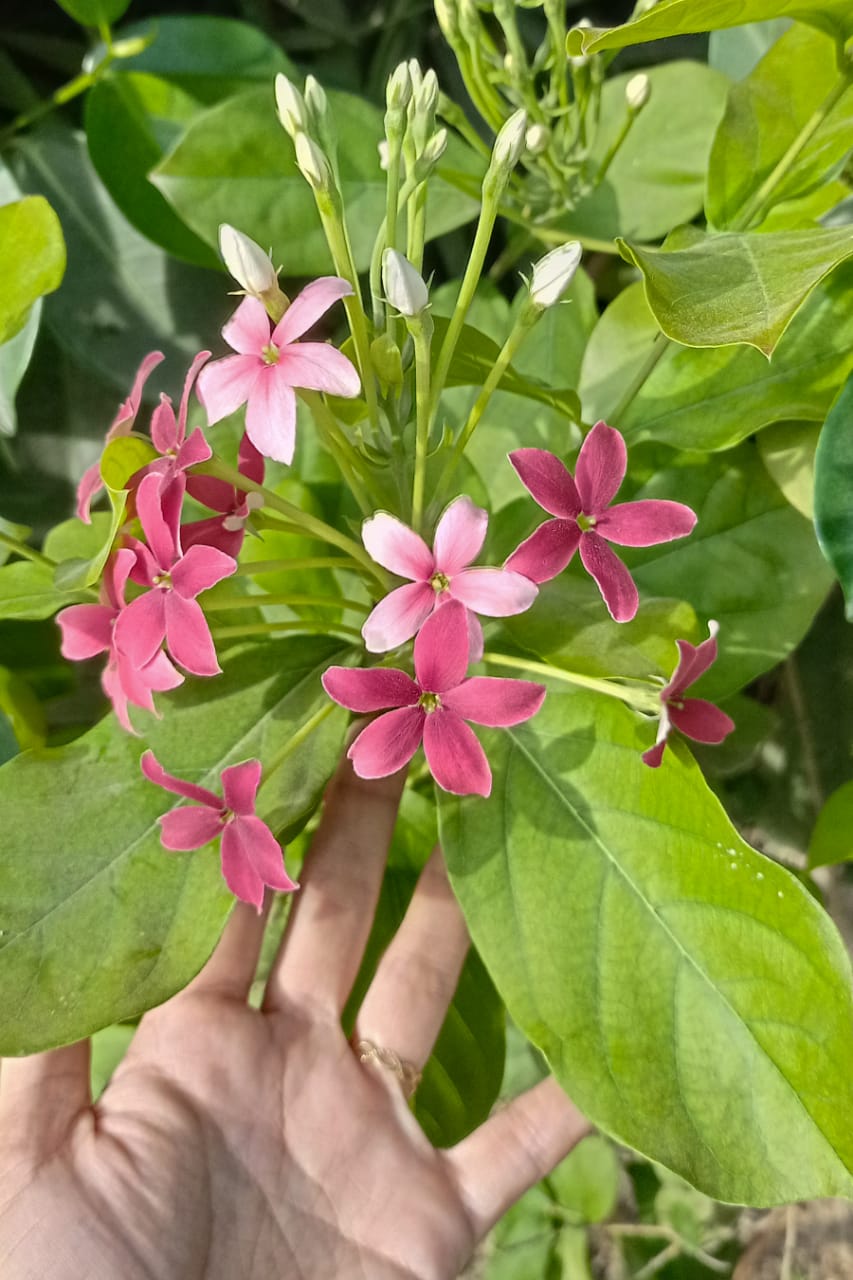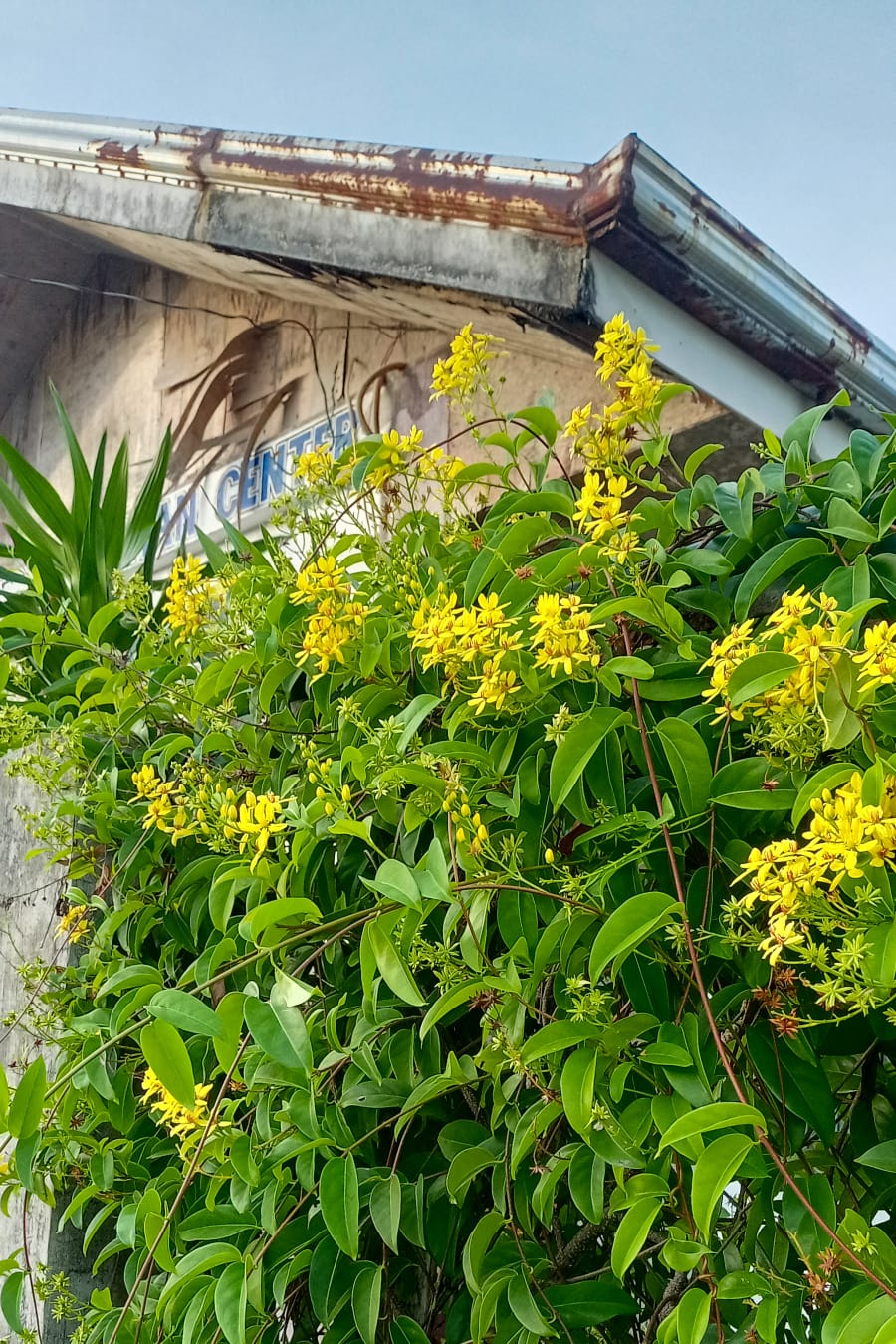 We take a turn as Dannah finally decides where she wants to go. "Let's go see Daddy Lolo," she exclaimed. Let's show him our scooter.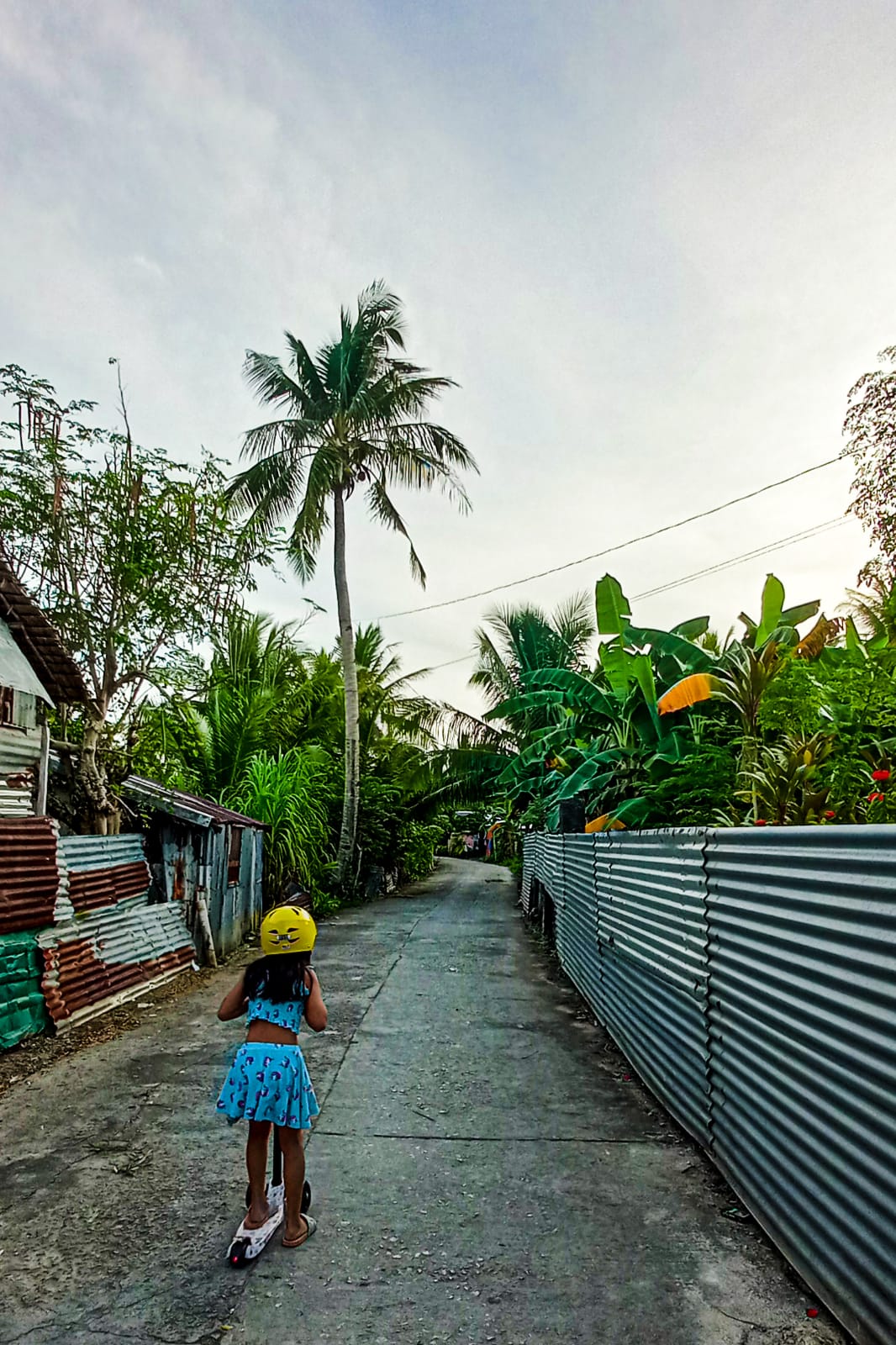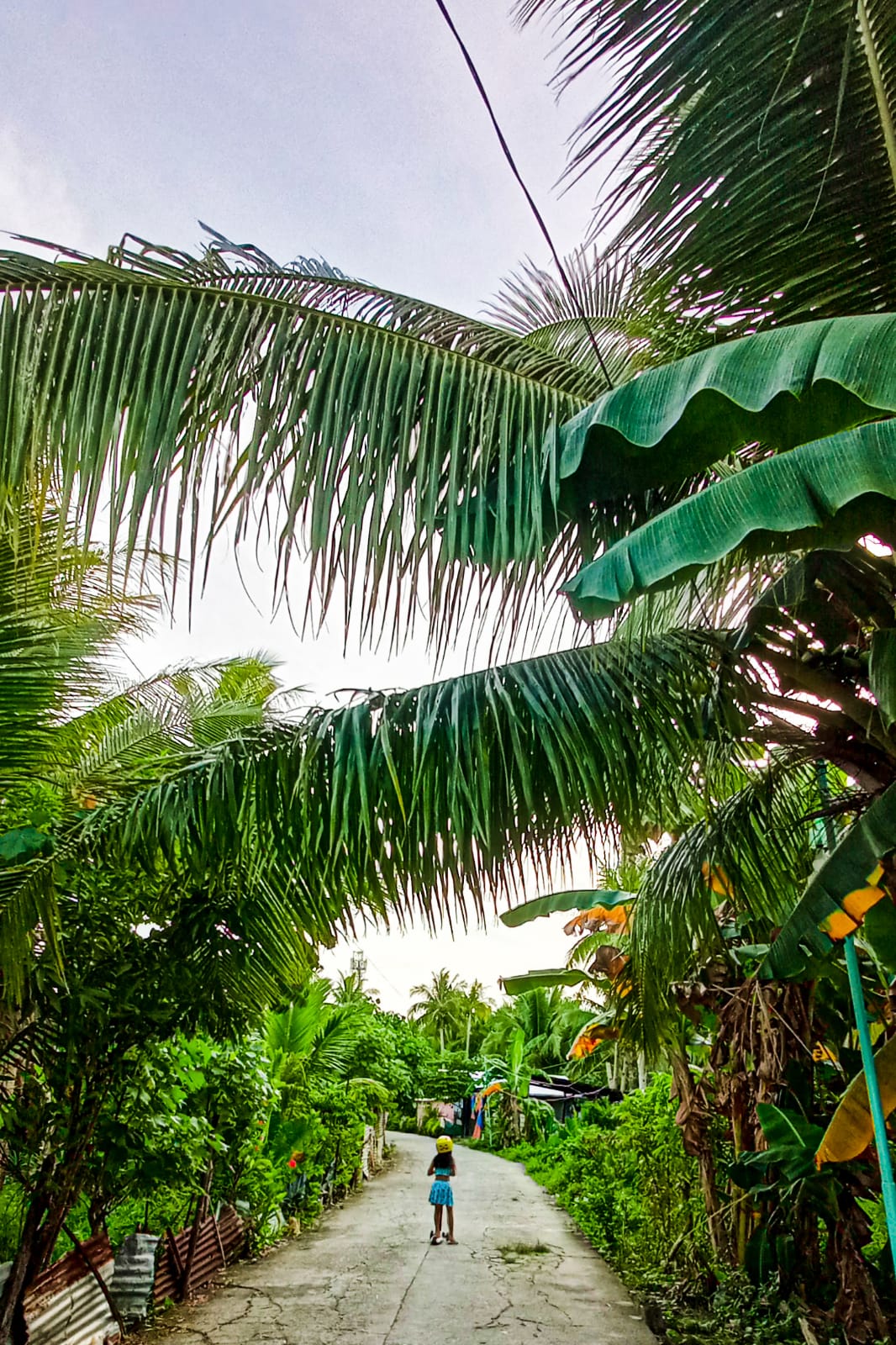 My father, whom she called Daddy Lolo, had already passed away years before Dannah was born. Although she didn't get the chance to see him, Dannah is fond of visiting Daddy Lolo in the cemetery.
The cemetery is just two blocks away from us. While Dannah was riding her scooter, I couldn't help but smile while looking at her. My two eldest (twins) are already 12 years old, and when I look at Dannah that day, I can't stop thinking about how time flies. I can't believe it's already been 6 years since I gave birth to her. My baby is not so little anymore. And sooner or later, she will be like her big brother and sister, all grown up. I need to cherish the moments and spend more time with her.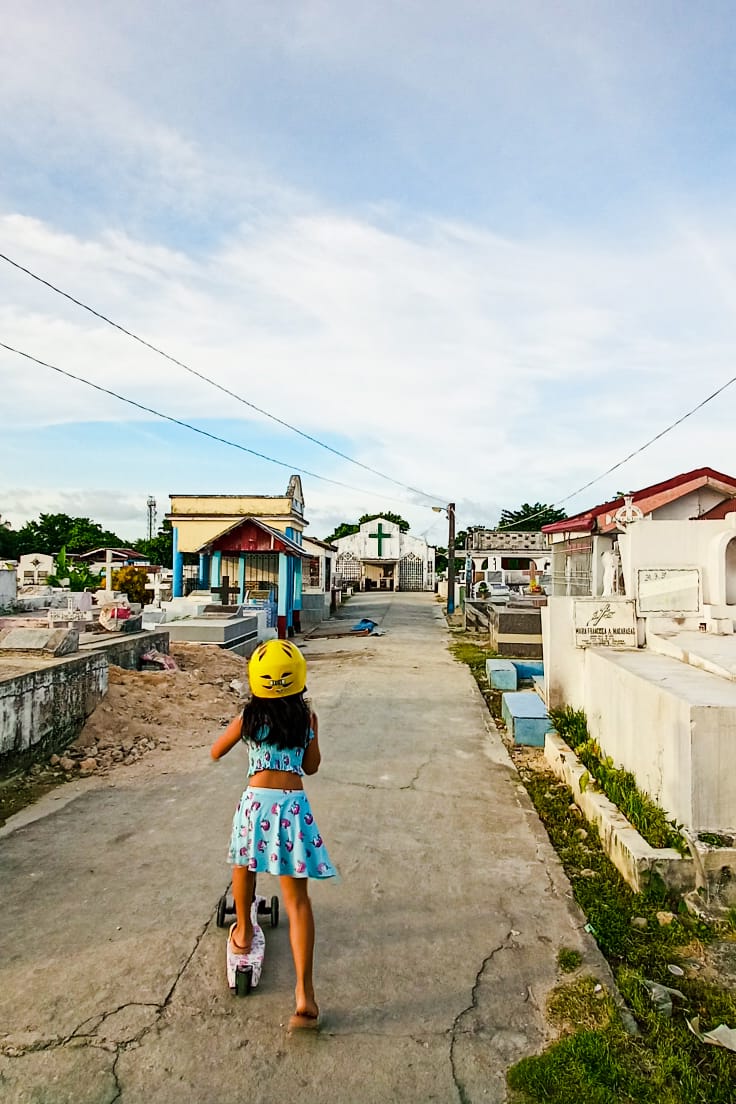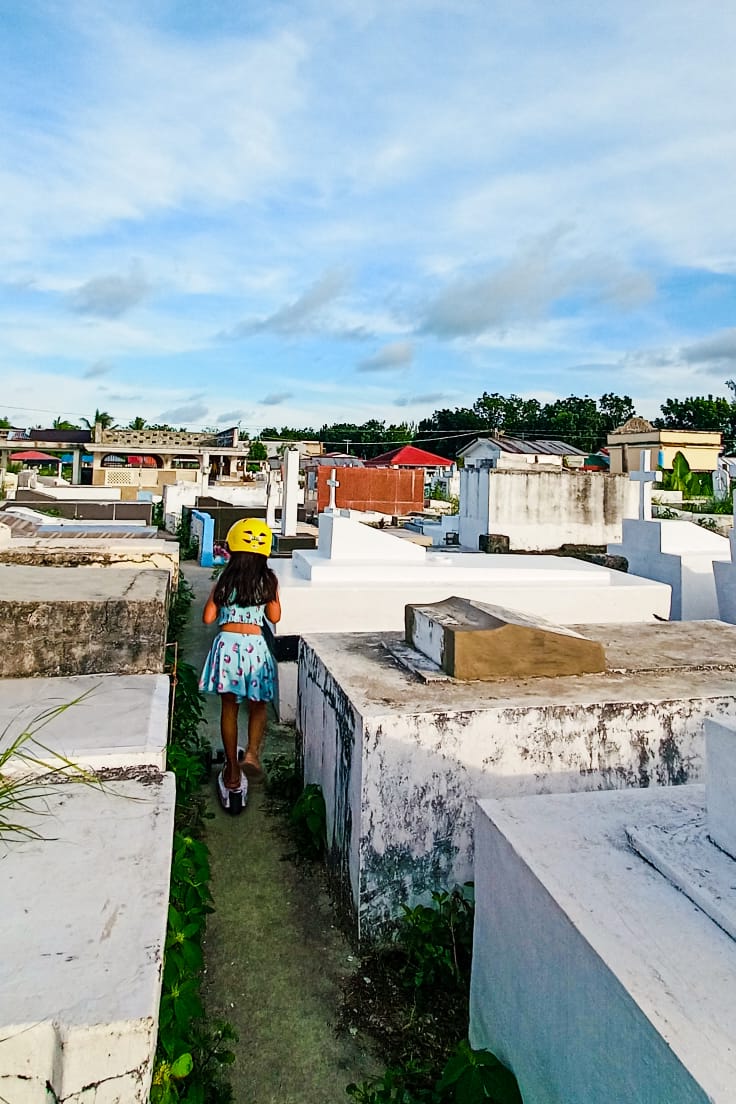 We finally arrived at the cemetery and we noticed Daddy Lolo's place is full of weeds. My mother has been very busy recently because she is also caring for my brother's daughter, who is only a year old when they are working so she hasn't been able to visit Daddy lately. Dannah and I cleaned the place and pulled out the weeds.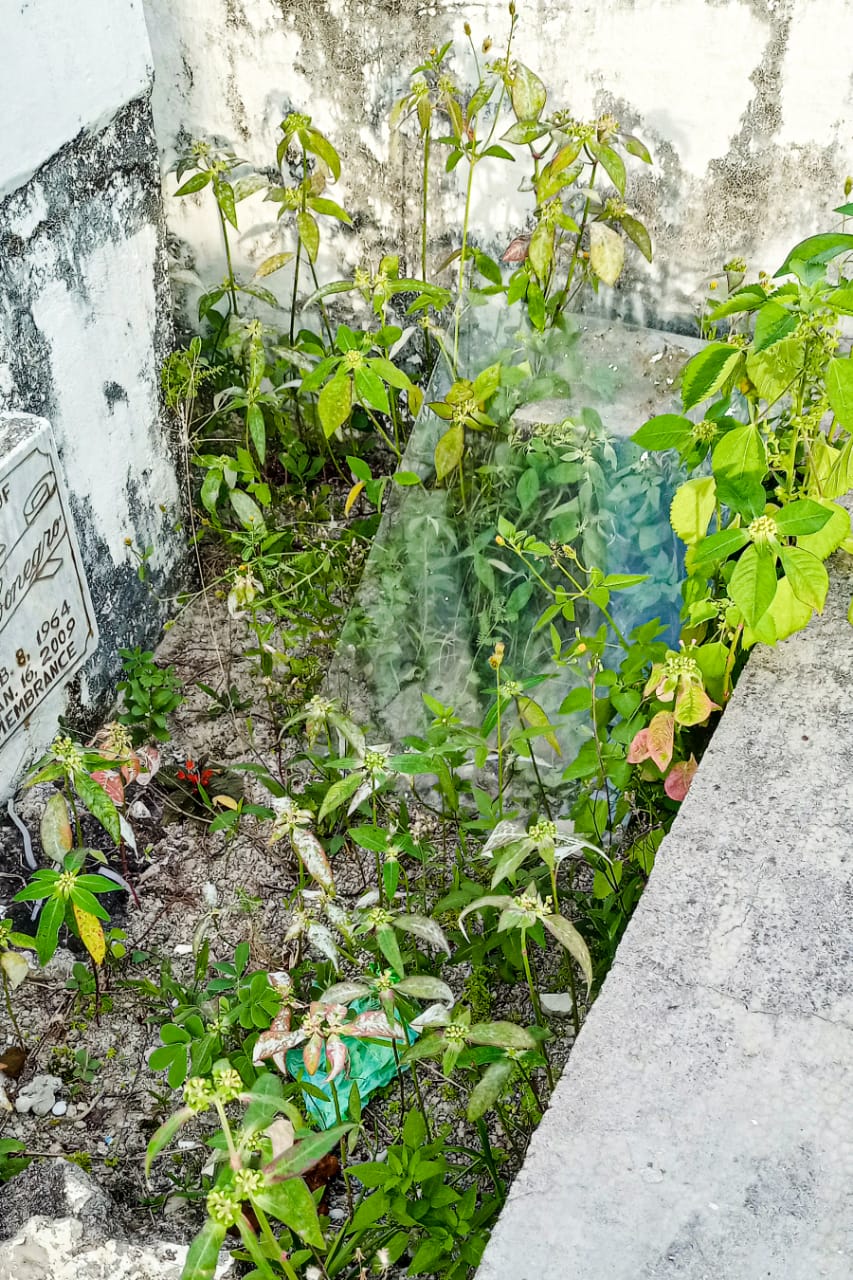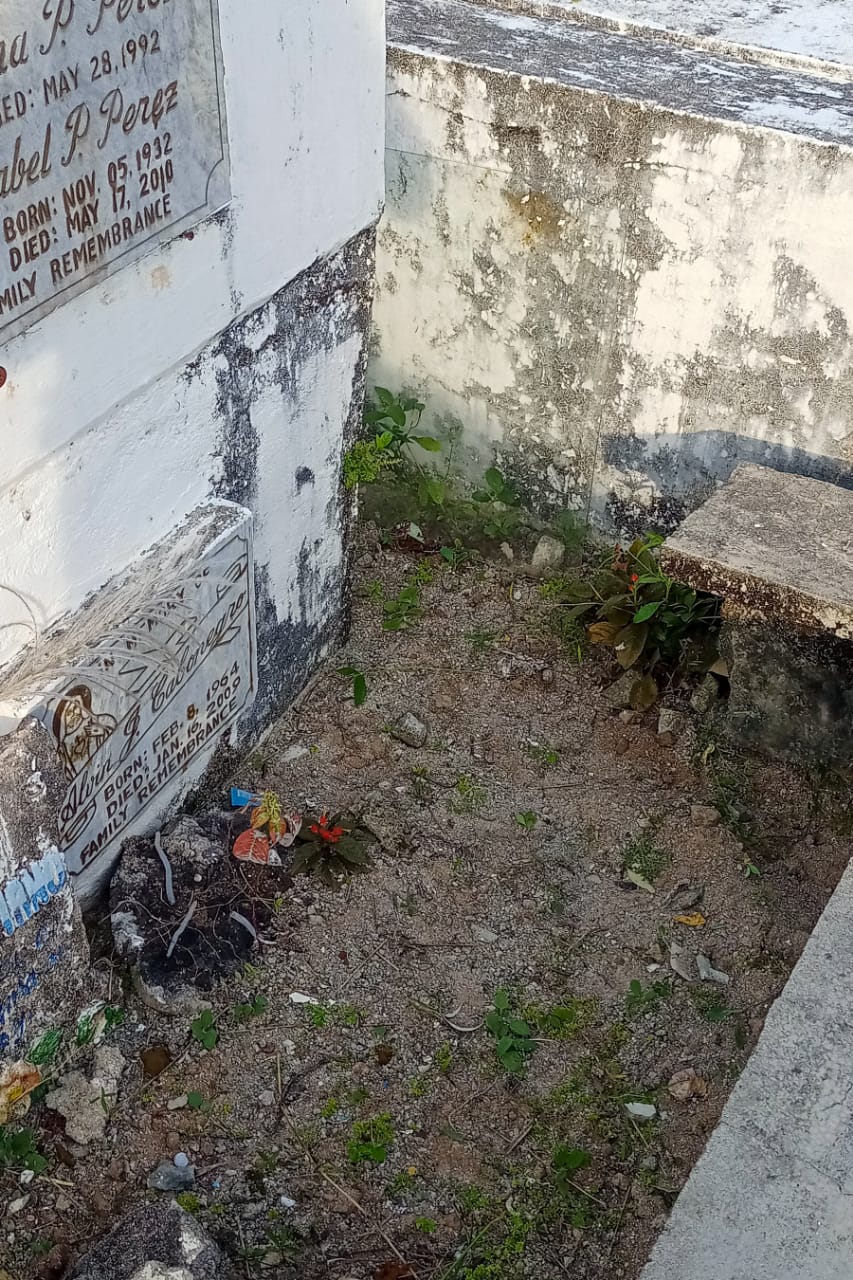 Mama, take a picture of me. (She loves modeling and is fond of taking pictures.)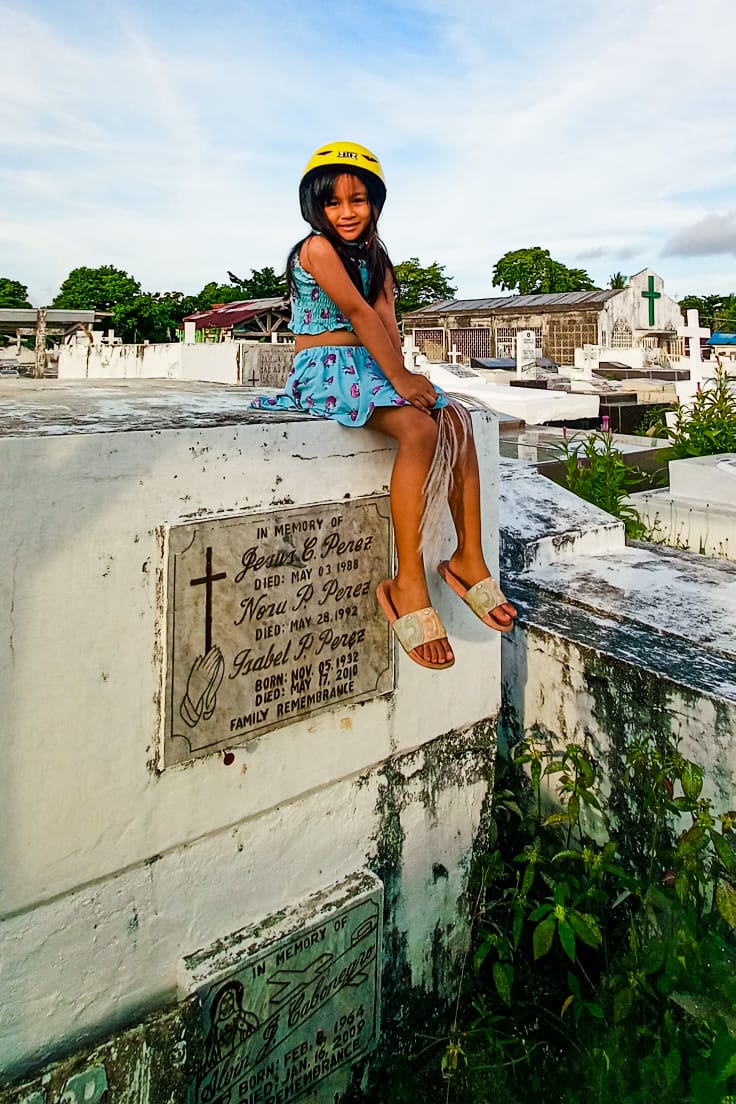 After saying our prayers, we bid goodbye to Daddy Lolo and Lola Sabel. Dannah was already feeling pain in her feet from using the scooter. I asked her if she wanted us to take a ride on a motorcycle, but she insisted that she could make it to the house. We adjusted our pace and went slower than we started. It was also a good opportunity to take pictures from the side of the road.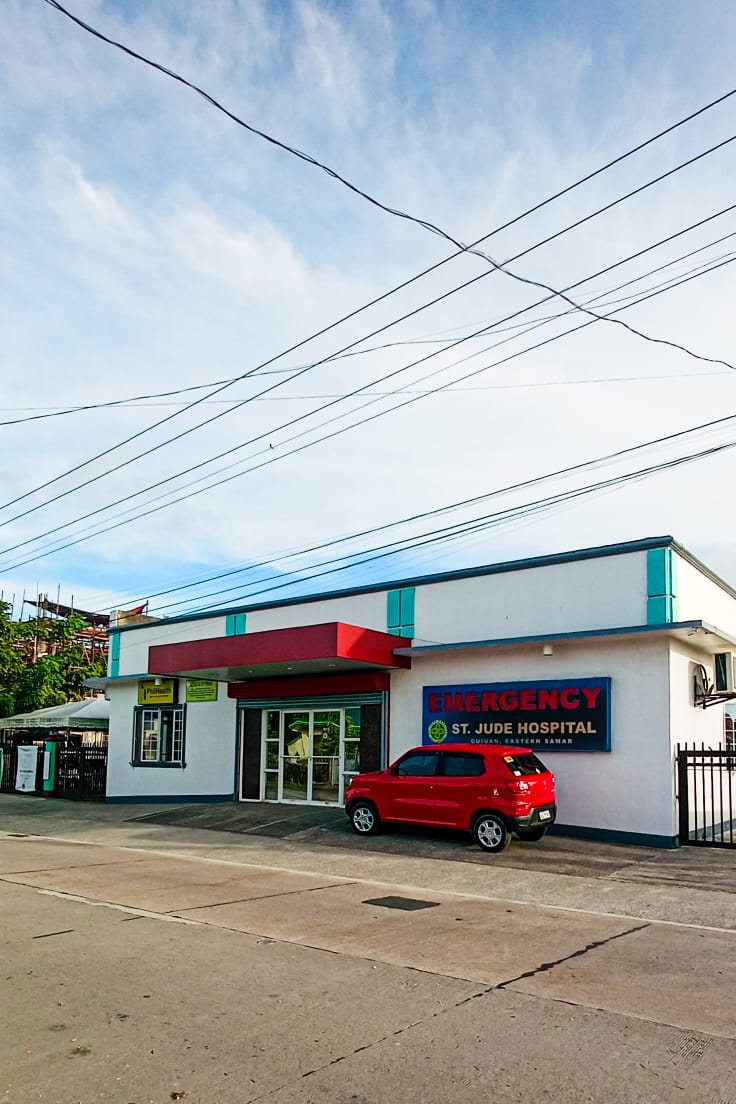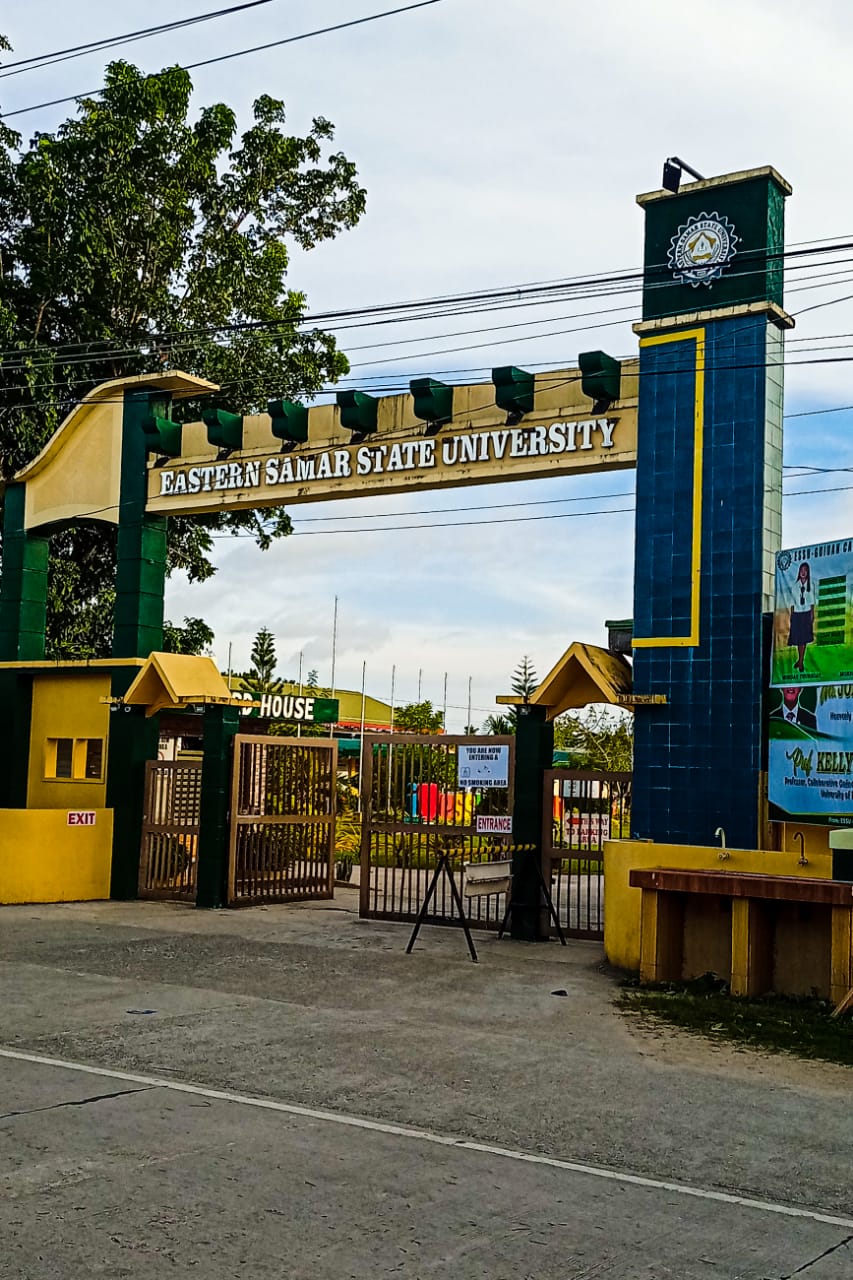 I see a lot of things and houses changing now and then. It's just happy to see improvements in our small town.
After about an hour's stroll, we finally arrived home. It was a good morning exercise. Thank you for joining us on our walk today.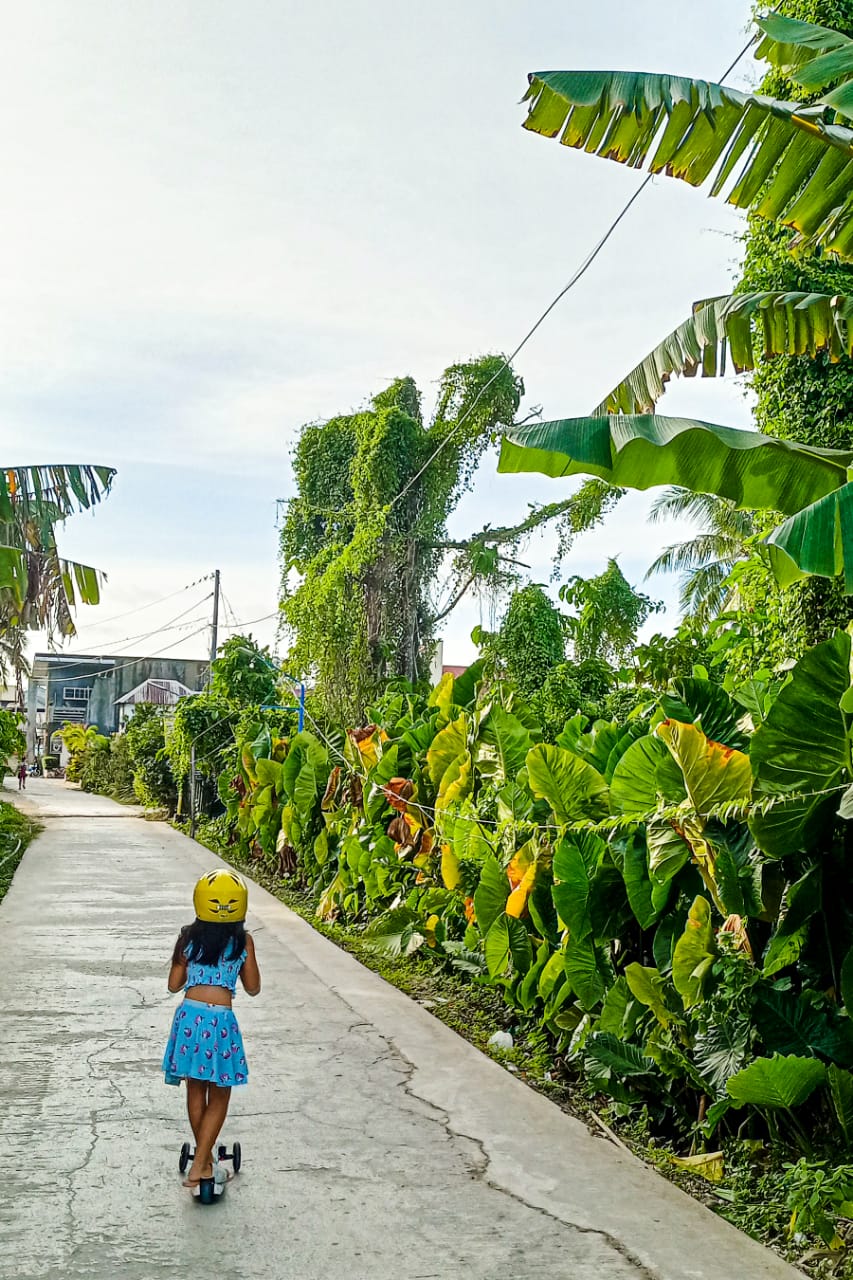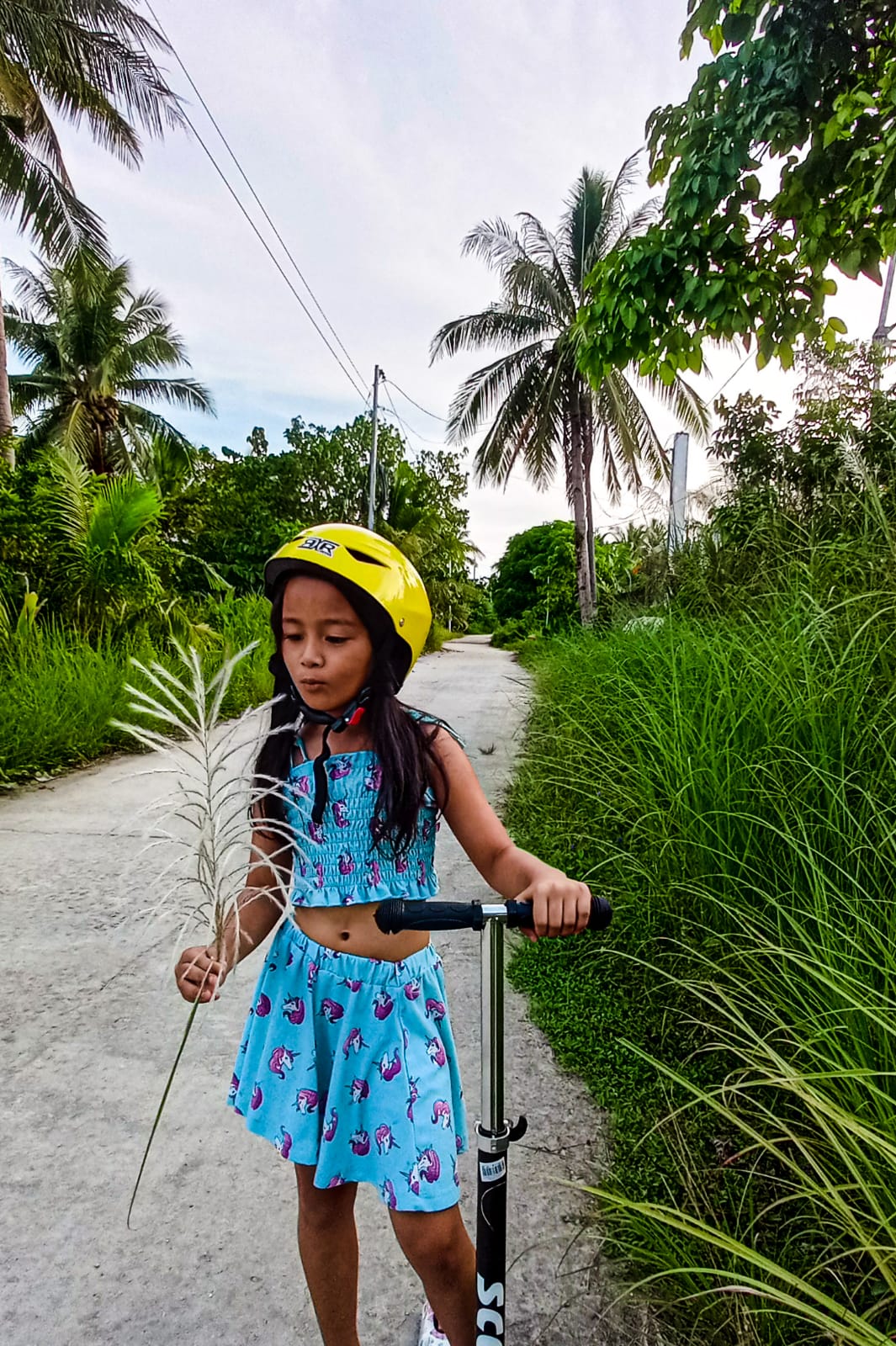 ---
It's my first time posting on #WednesdayWalk by @tattoodjay. I have been a silent reader of this community, and I enjoy the virtual tours each time I read about your daily walks and the things you see and discover on the road. I hope you enjoy my little story, and I look forward to sharing more with the community. So let's all get moving and take a walk somewhere. Keep safe, everyone!