A Majestic Architectural Gem in Cebu | Discover Temple of Leah
Another day, another exciting adventure awaits! My cousin and I went on a quick trip up into the scenic mountains of Busay, just a short 30-minute motorbike ride away from the bustling city center. Our ultimate destination? The renowned Temple of Leah, a must-visit attraction in the area.
Join us as we take you on a virtual tour of this captivating architectural marvel, and provide you with all the things and information you need to know before planning your own visit.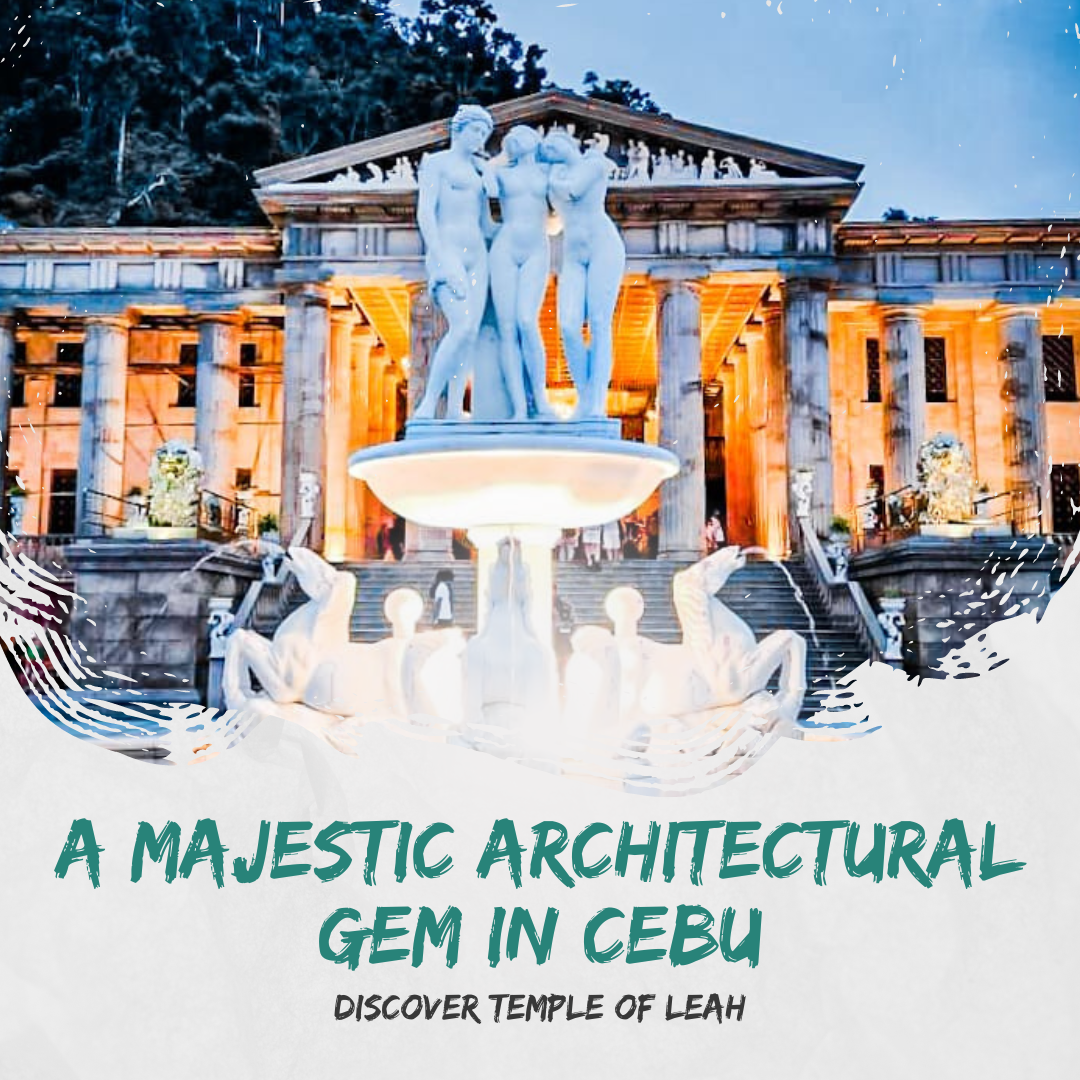 Did you know that there exists a Cebu version of the world-famous Taj Mahal? Yes, you heard it right! It's none other than the awe-inspiring Temple of Leah, nestled in the mountain tops of Busay.
This breathtaking masterpiece was lovingly crafted by Teodorico Adarna in honor of his beloved wife, Leah Villa Albino-Adarna. Having spent an incredible 53 years together before her passing, Teodorico built this magnificent Greek-inspired structure in 2012 as a timeless testament to their enduring love and to commemorate Leah's lifetime passions.
Can you imagine someone carving into a mountainside to create a temple in your memory? Ain't that sweet, Talk about an extraordinary gesture!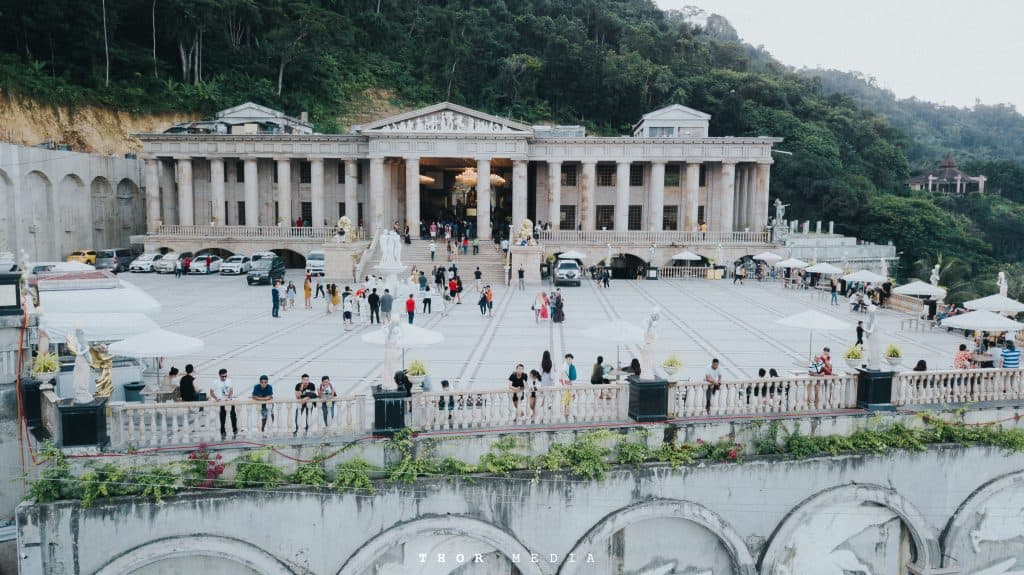 An aerial view showing the full structure of the temple, Photo by Cường Lê / Thor Media


It is said that the Temple of Leah houses an extensive collection of Leah's antiques, books, mementos, and cherished objects from their voyages around the world. These precious treasures are meticulously preserved within the temple's 24 chambers, which include an art gallery, a museum, and a library. Unfortunately, these areas are not accessible to the public.

However, fear not, as you can still explore the central area, where an impressive larger-than-life statue of Leah stands, exuding a goddess-like aura. I can only imagine the beauty and grace that Leah possessed in her heyday.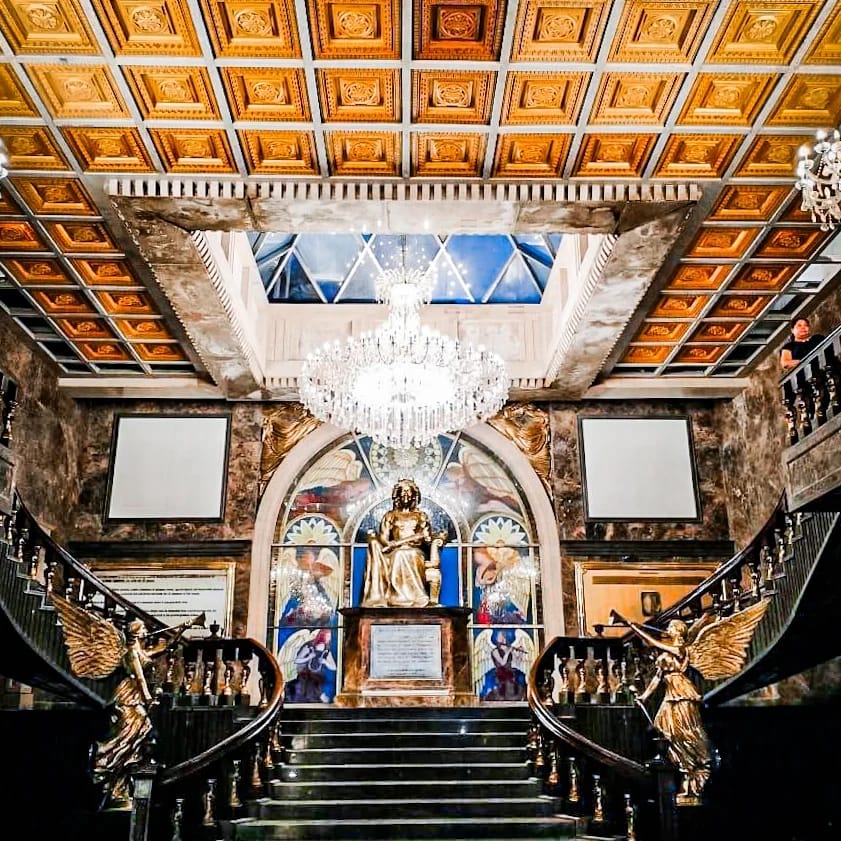 The gigantic statue of Leah
But wait, there's more, here's an interesting tidbit: Leah and Teodorico happen to be the grandparents of the popular actress, Ellen Adarna. Knowing that this captivating place is connected to the family of a renowned celebrity adds an extra layer of intrigue and curiosity, making it an even more enticing destination for visitors. You might even experience some #fangirling moments!
I recall a recent Instagram story shared by Ellen, where she mentioned that the Temple of Leah wasn't initially intended to be a tourist attraction. It was never their family's intention to transform it into a commercial venture. However, due to the overwhelming interest and demand from people wanting to experience its charm firsthand, the Adarna family decided to open its doors to the public.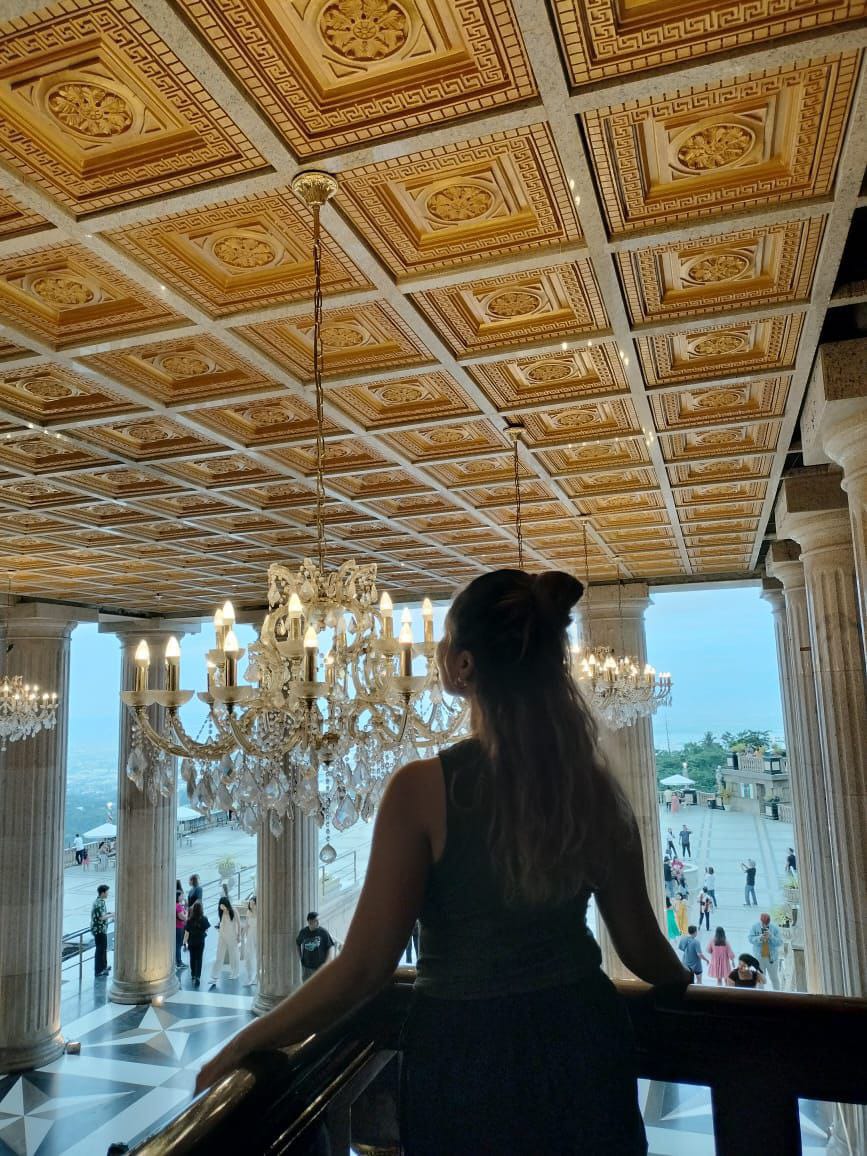 Look how fancy the ceilings are, What a work of art.
Teodorico Adarna himself has likened the striking appearance of the temple to the renowned Parthenon of Greece, a monument dedicated to Athena, the Roman Goddess of wisdom, craftsmanship, and warfare.
Just as the Parthenon has withstood the test of time, he envisioned this structure to be a lasting landmark, built with enduring strength that could withstand centuries. Rumor has it that he invested a staggering 80 million pesos to bring this visionary project to life.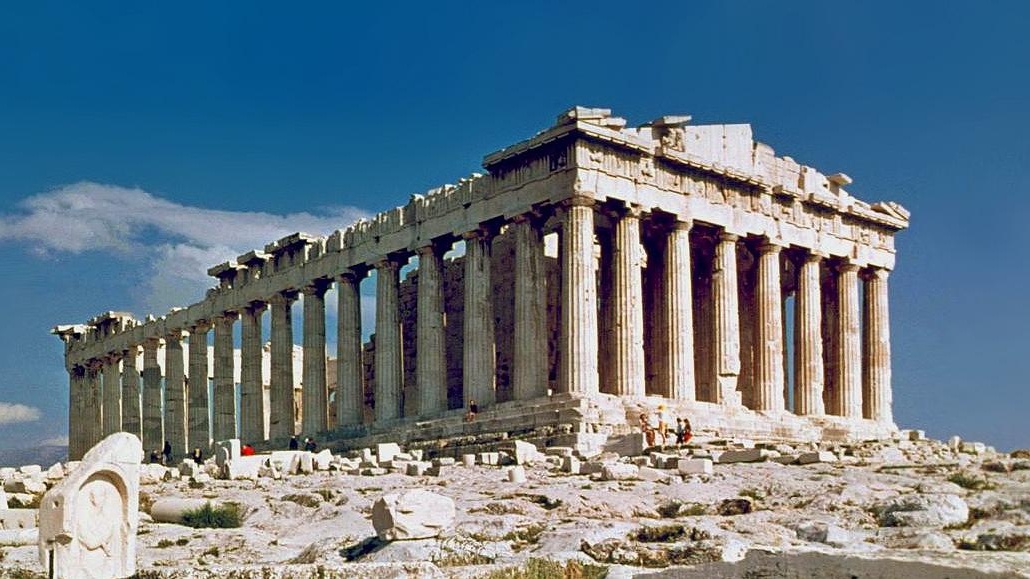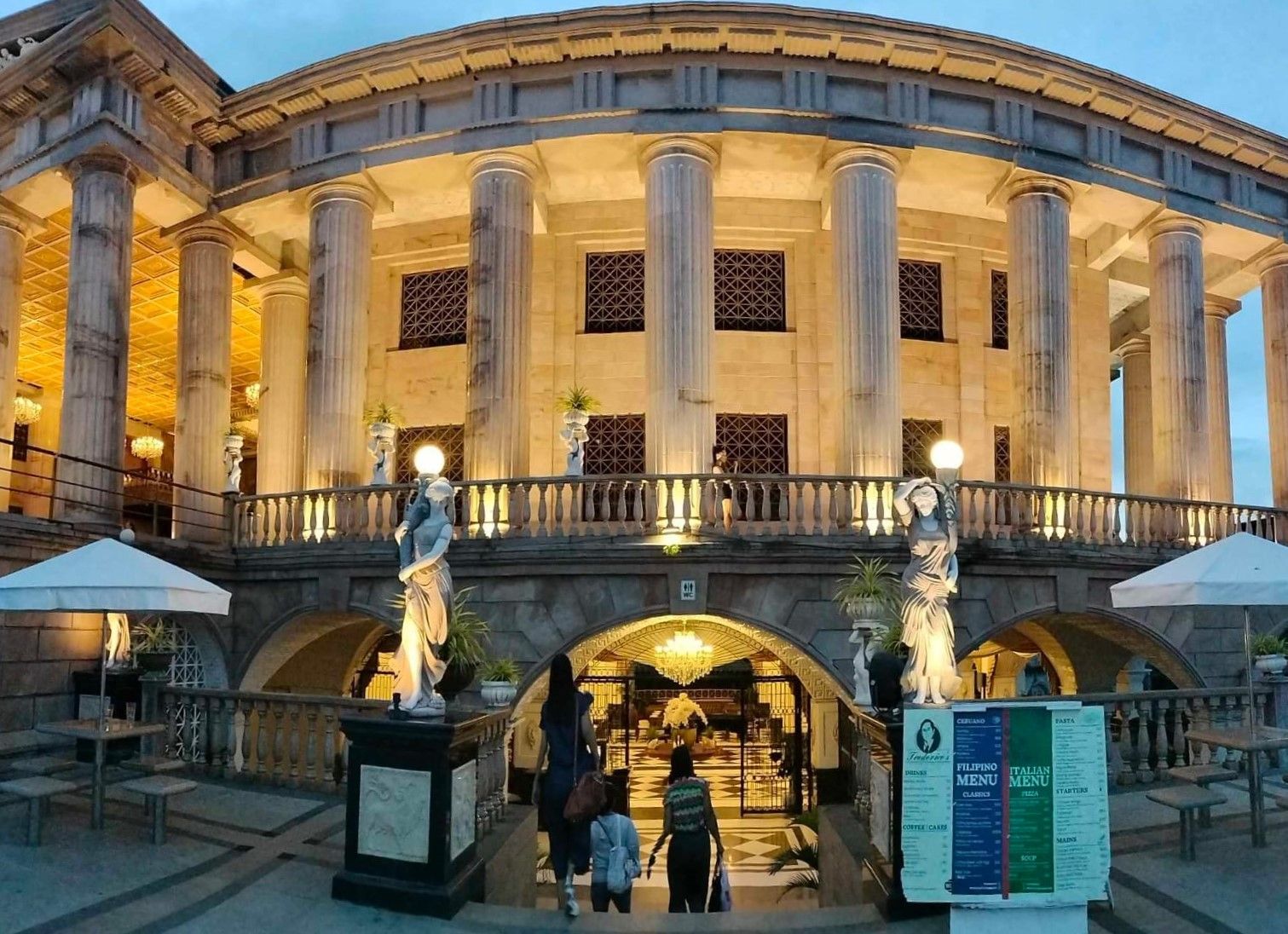 The entrance to Teodirico's Restaurant located in the lower ground of the Temple
There's also a delightful restaurant inside the Temple of Leah, serving a delectable array of Filipino and Italian dishes. The prices are reasonable and won't make your wallets cry. Although we haven't had the chance to try it ourselves, we're thrilled that there are food options available within the premises. After all, touring around can work up quite an appetite! Who knows, indulging in a delicious meal amidst this stunning setting might just elevate your experience to new heights.
---
Let the Photos do the Story Telling
---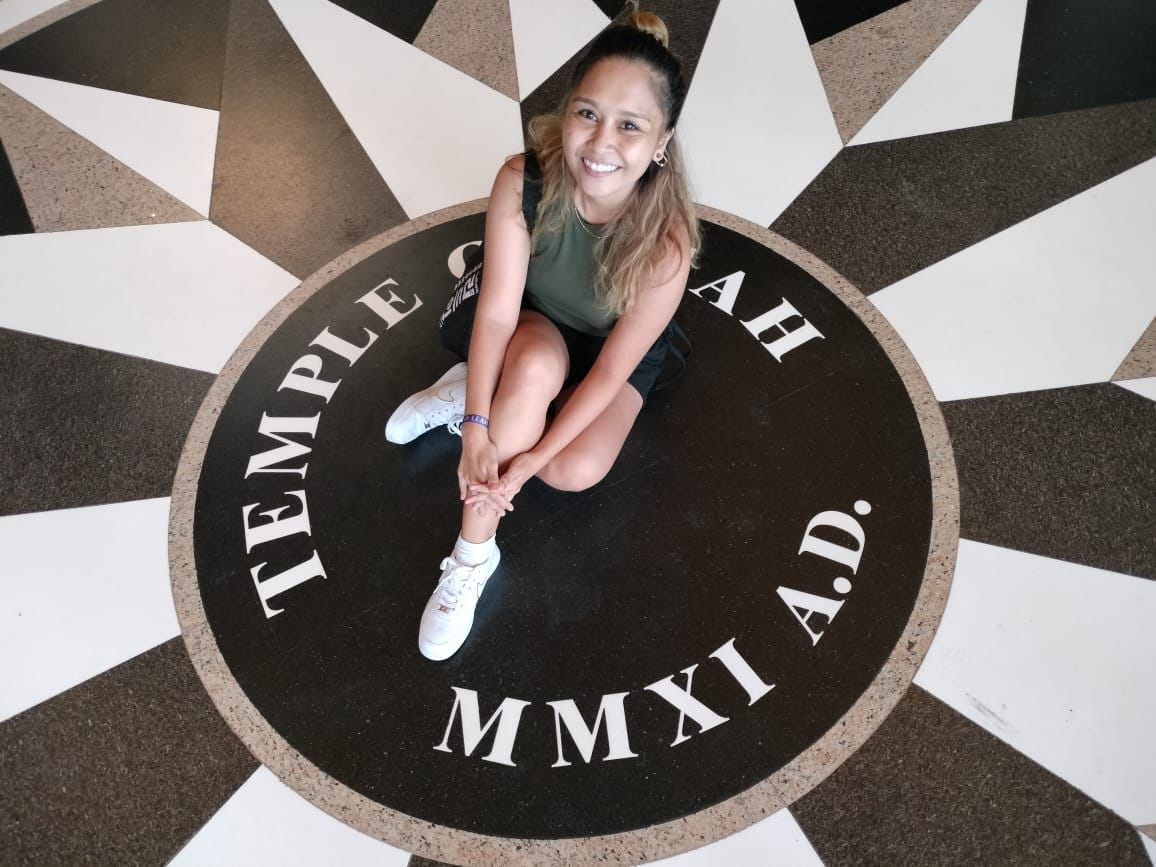 I have always been a fan of Greek Mythology and visiting the Temple of Leah whose architecture was inspired from the Parthenon sparked the happy kid in me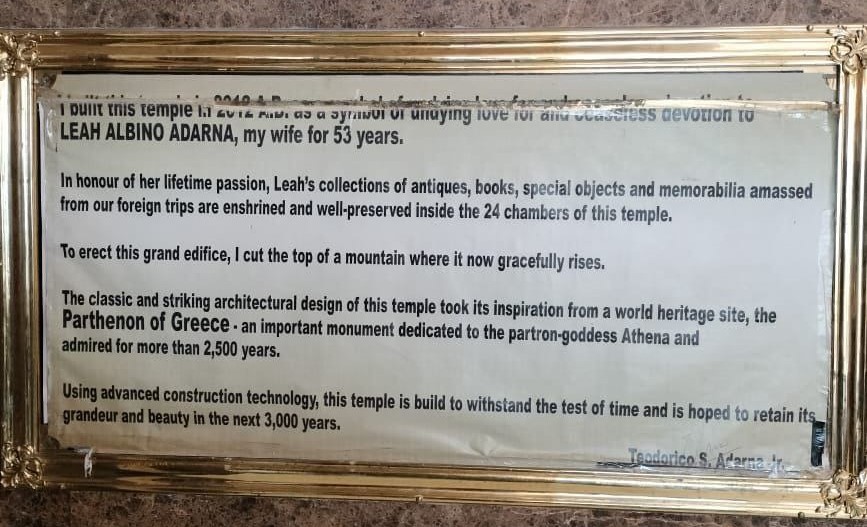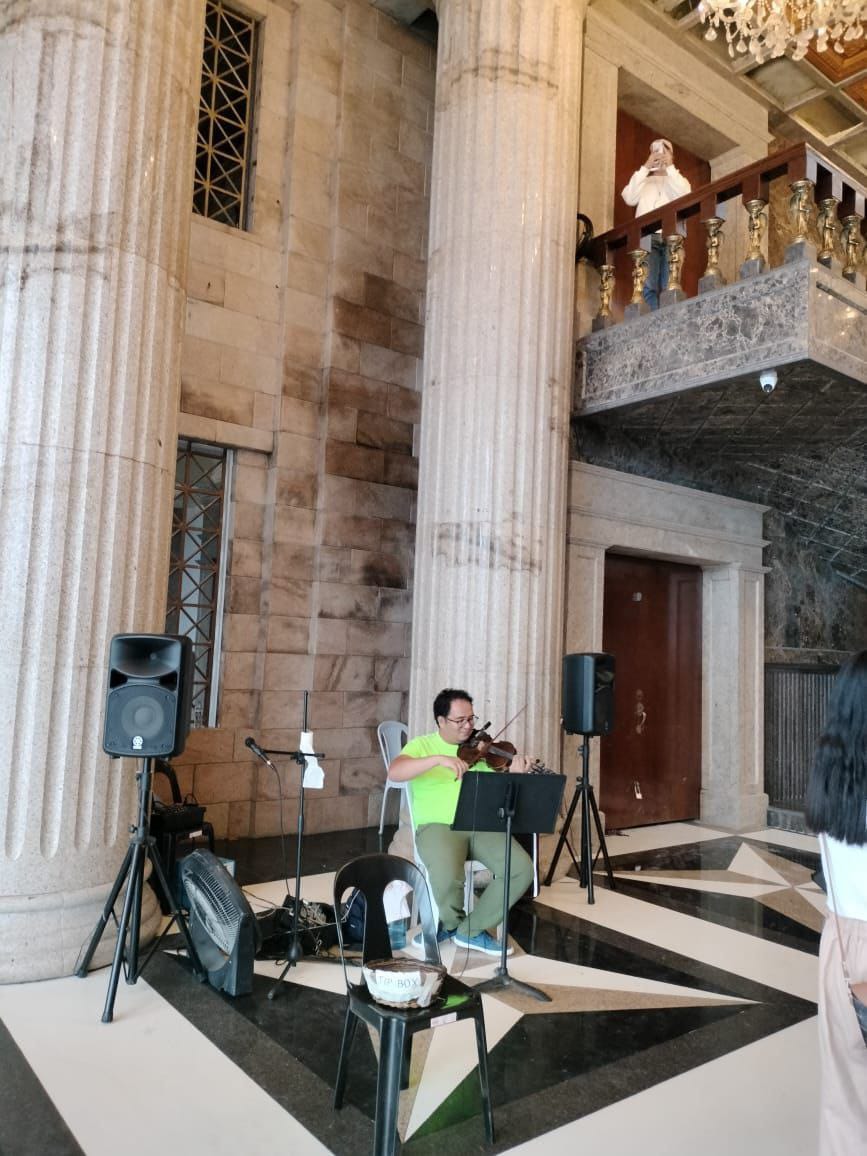 There was a local busker playing romantic tunes in his violin when we visited, It really add to the elegant vibes of the place.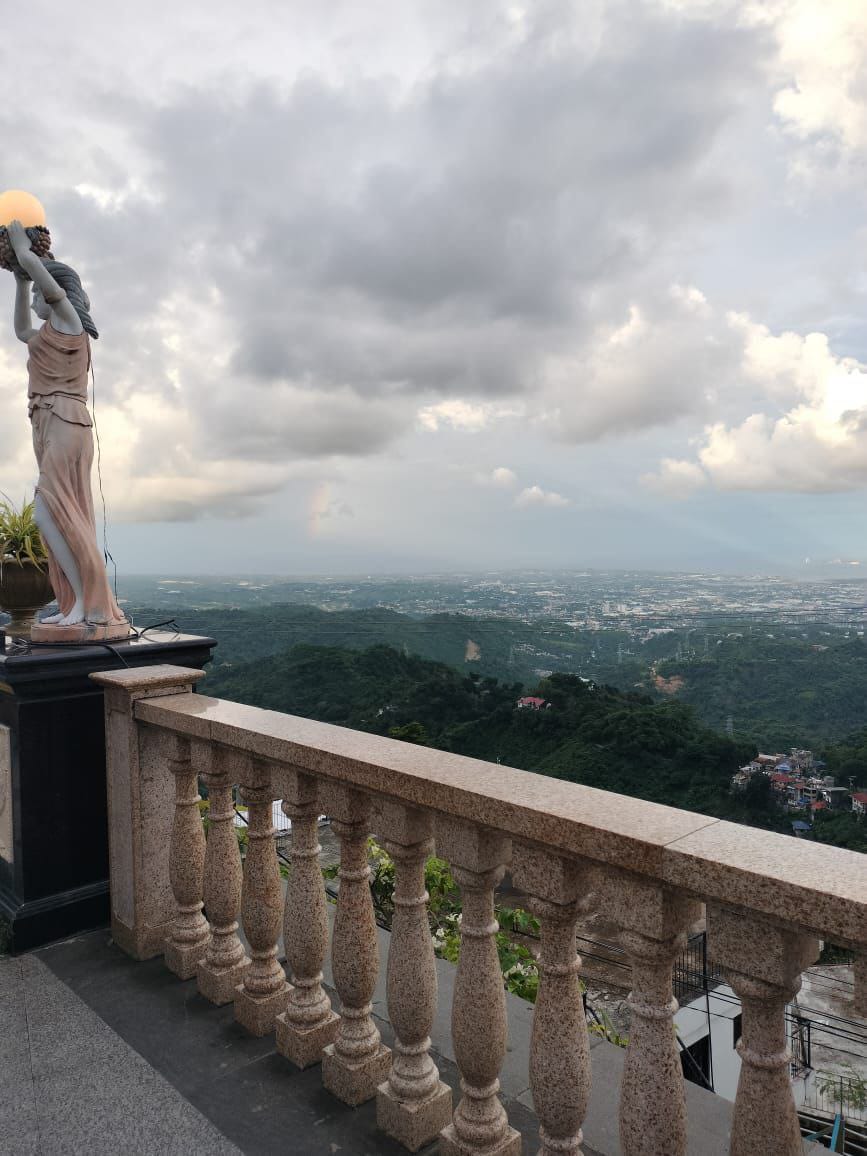 Overlooking view of Cebu City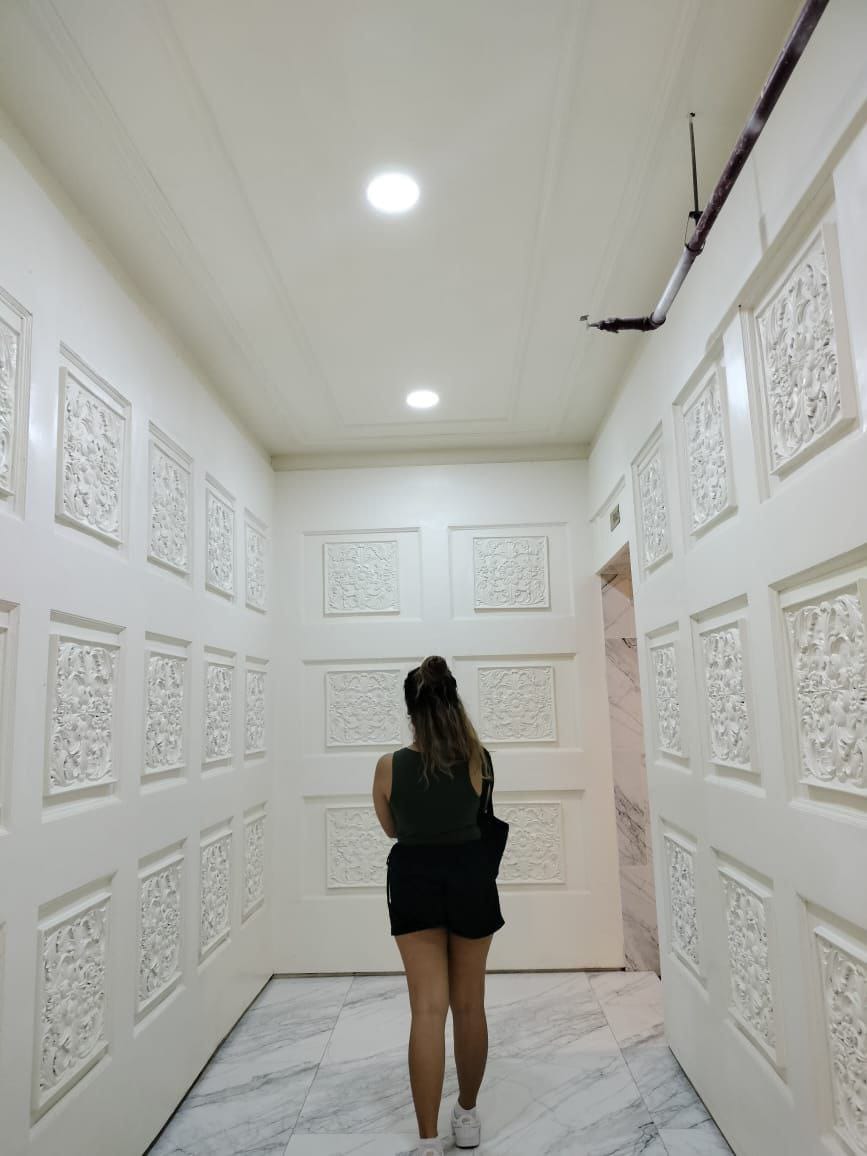 Even the hallway going to the restroom looks elegant, don't you think?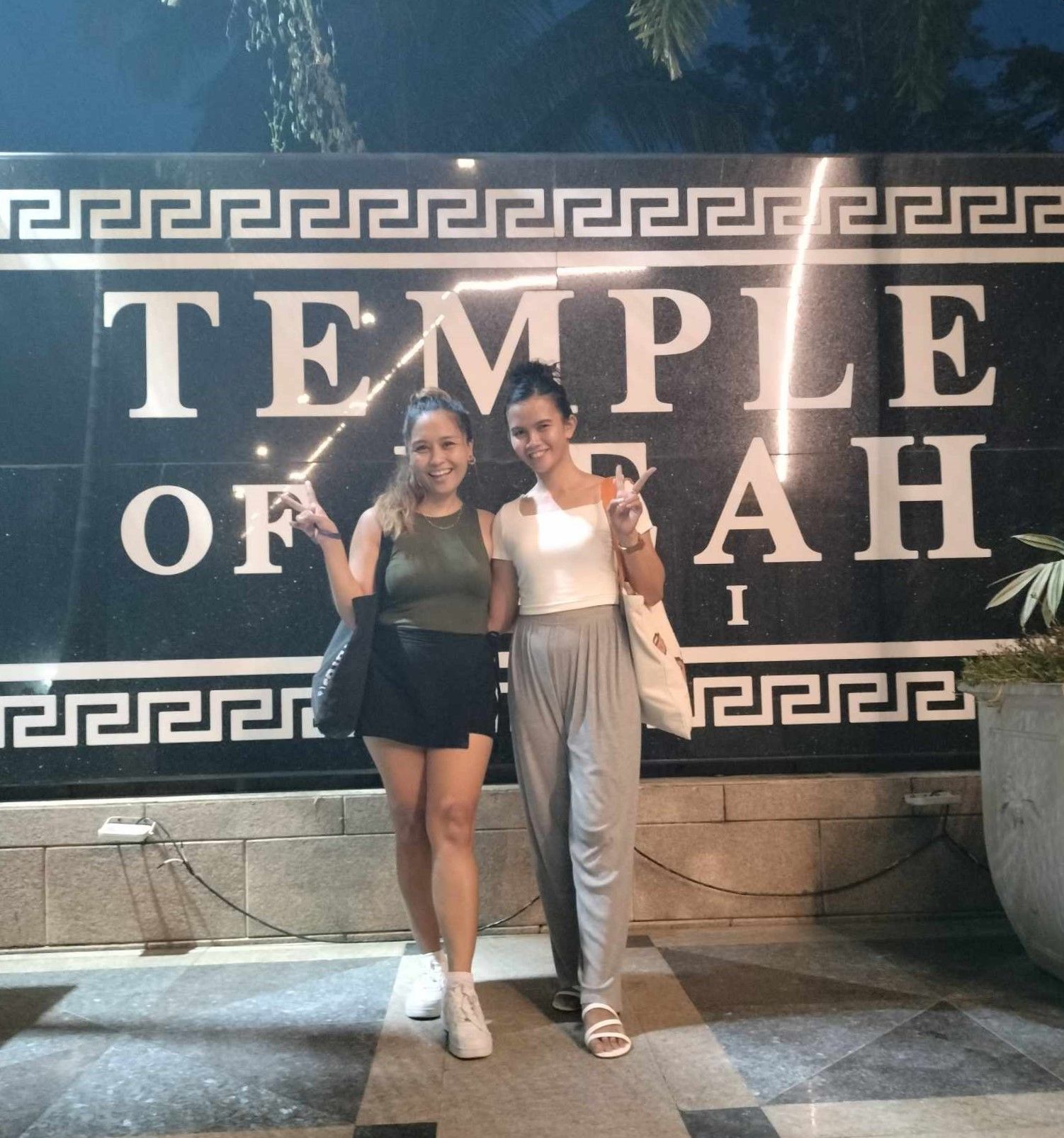 Koorine and I at the main entrance.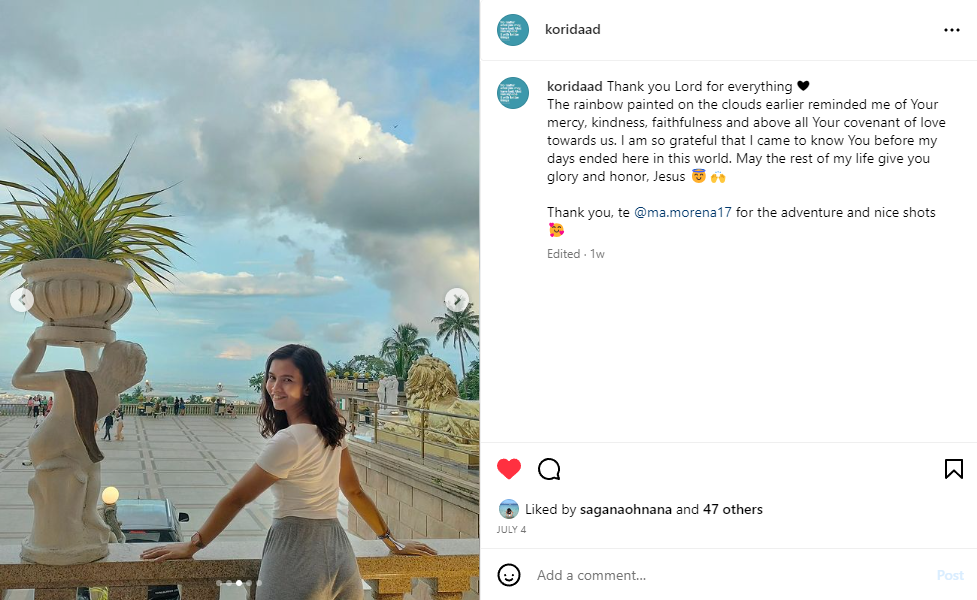 Koorine's IG post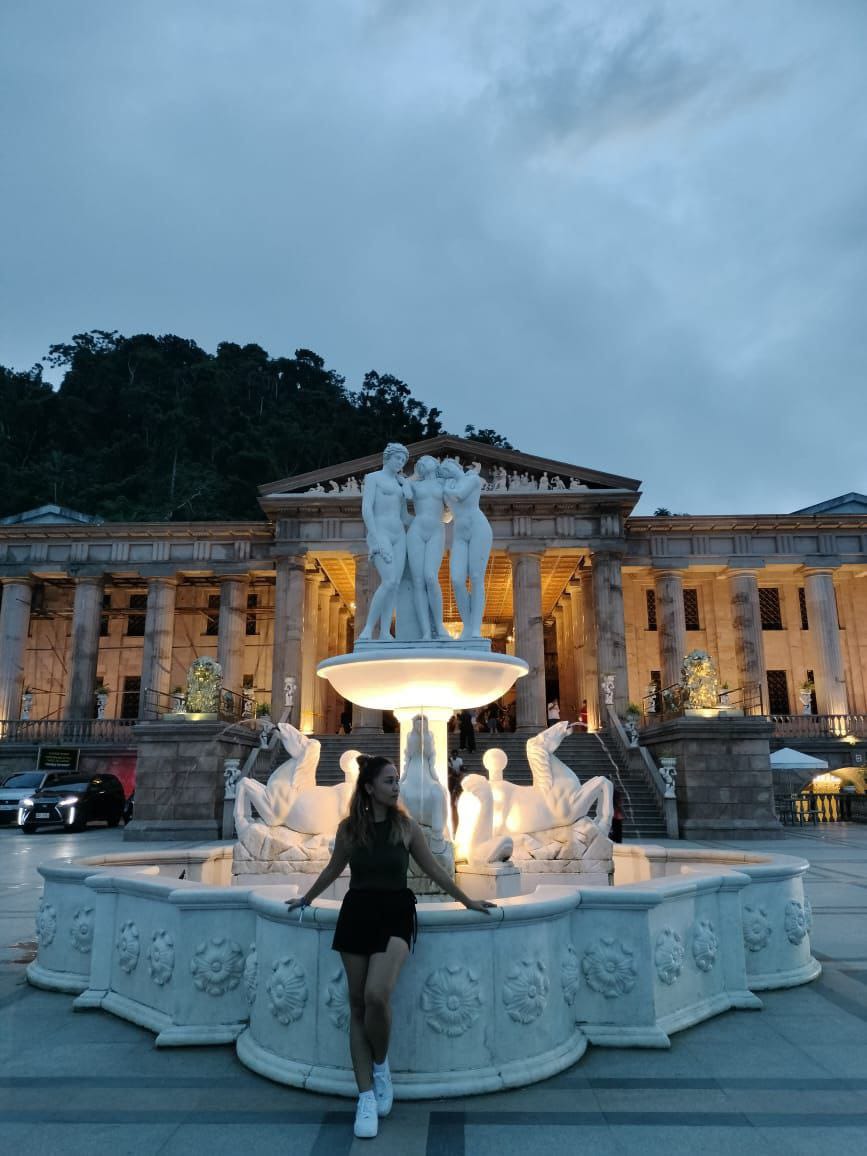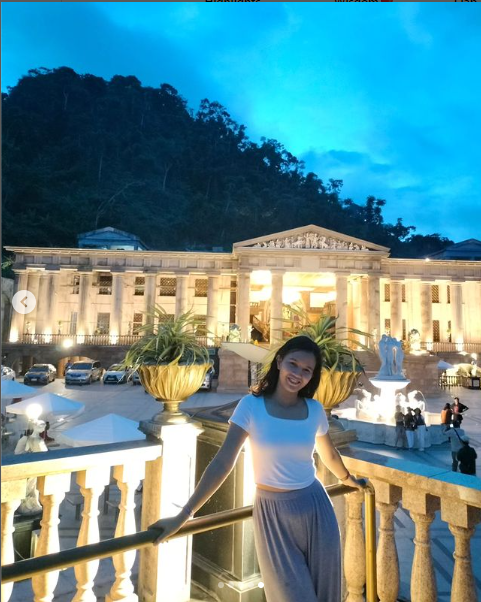 Koorine's IG post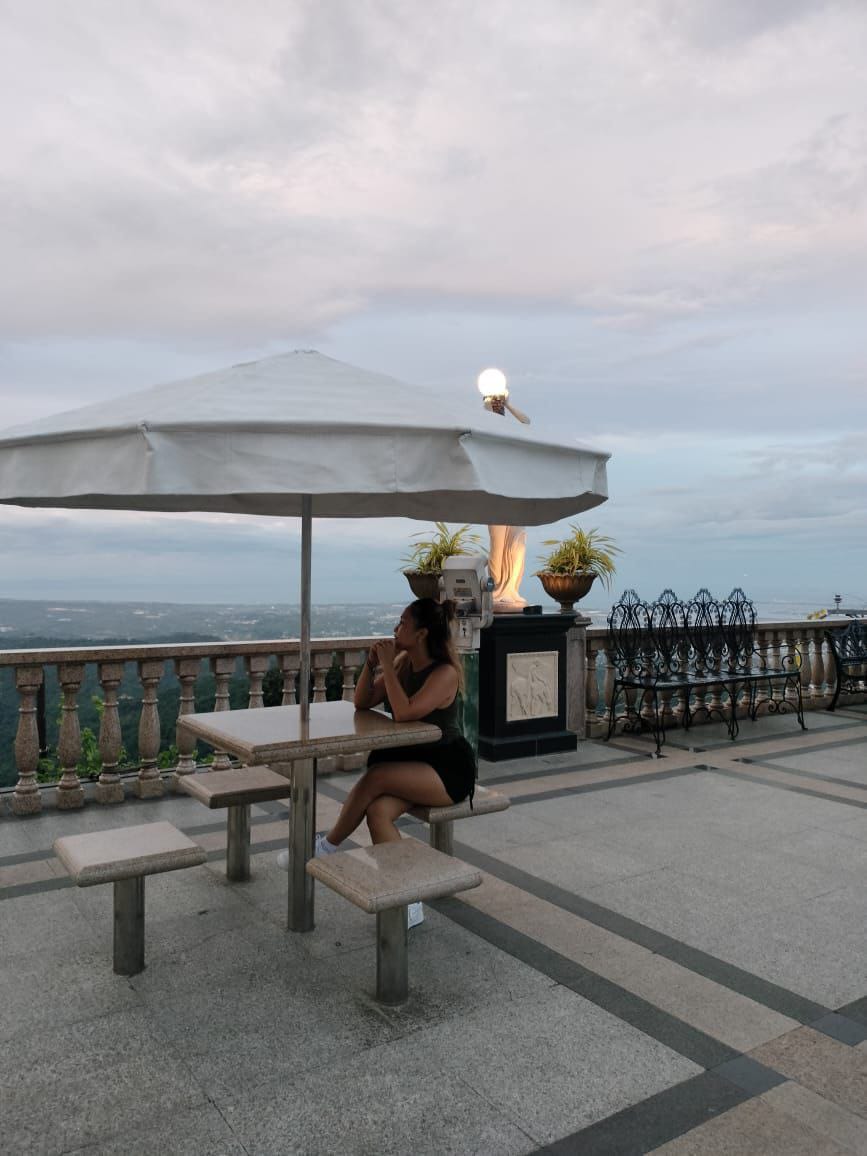 There are a lot of picnic tables located outside the main building, you can sit back and relax as you enjoy the view outside.
---
Now I know you are already excited to visit the place for yourself. Wondering how to get there without breaking the bank? Don't worry; we've got you covered with some budget-friendly hacks!
How to get there?
Starting from Colon St., you can hop on the 04h Jeepney heading to Plaza Housing for a mere ₱20.00($0.18) (Yeah, jeeps in Cebu have number codes, let's save that for another story lol) From Plaza Housing, negotiate a ride on a habal-habal (a local motorbike) all the way to Temple of Leah for approximately ₱60-80.00($1.10-1.47), depending on your haggling skills.
Alternatively, you can opt to take a direct habal-habal ride from JY Square to the Temple of Leah, with prices ranging from ₱100-150.00($1.84 - 2.76) pesos per person, depending on your negotiation powers.
Another option worth considering is booking an Angkas ride. We tried it ourselves and managed to snag a booking from JY Square to the temple for just ₱89.00($1.64), thanks to some fantastic promo codes.
Now, let's talk entrance fees:
Weekdays:
Adult: ₱120.00 ($2.20)
Senior Citizen: ₱60.00 ($1.10)
Children (4ft and above): ₱120.00 ($2.20)
Children (below 4ft): ₱60.00 ($1.10)
Weekends:
Adult: ₱150.00 ($2.76)
Senior Citizen: ₱75.00 ($1.38)
Children (4ft and above): ₱150.00 ($2.76)
Children (below 4ft): ₱75.00 ($1.38)
For those planning to capture picture-perfect moments at the Temple of Leah, note that there's a separate fee of ₱5,000.00 ($91.87) for professional pictorials like pre-nups and such.
Parking rates are as follows:
Car/Van: ₱50.00 ($0.92)
Motorbike: ₱30 ($0.55)
If you're planning a visit to Cebu City and creating an itinerary for your city tour, make sure to add the Temple of Leah to your must-see list.
It promises a blend of awe-inspiring architecture, historical significance, a touch of celebrity connection, and even a tantalizing culinary adventure that will leave you captivated and inspired.
Get ready to embark on a memorable journey to this enchanting sanctuary amidst the mountains of Busay!
Till our next adventure.
xoxo
Yza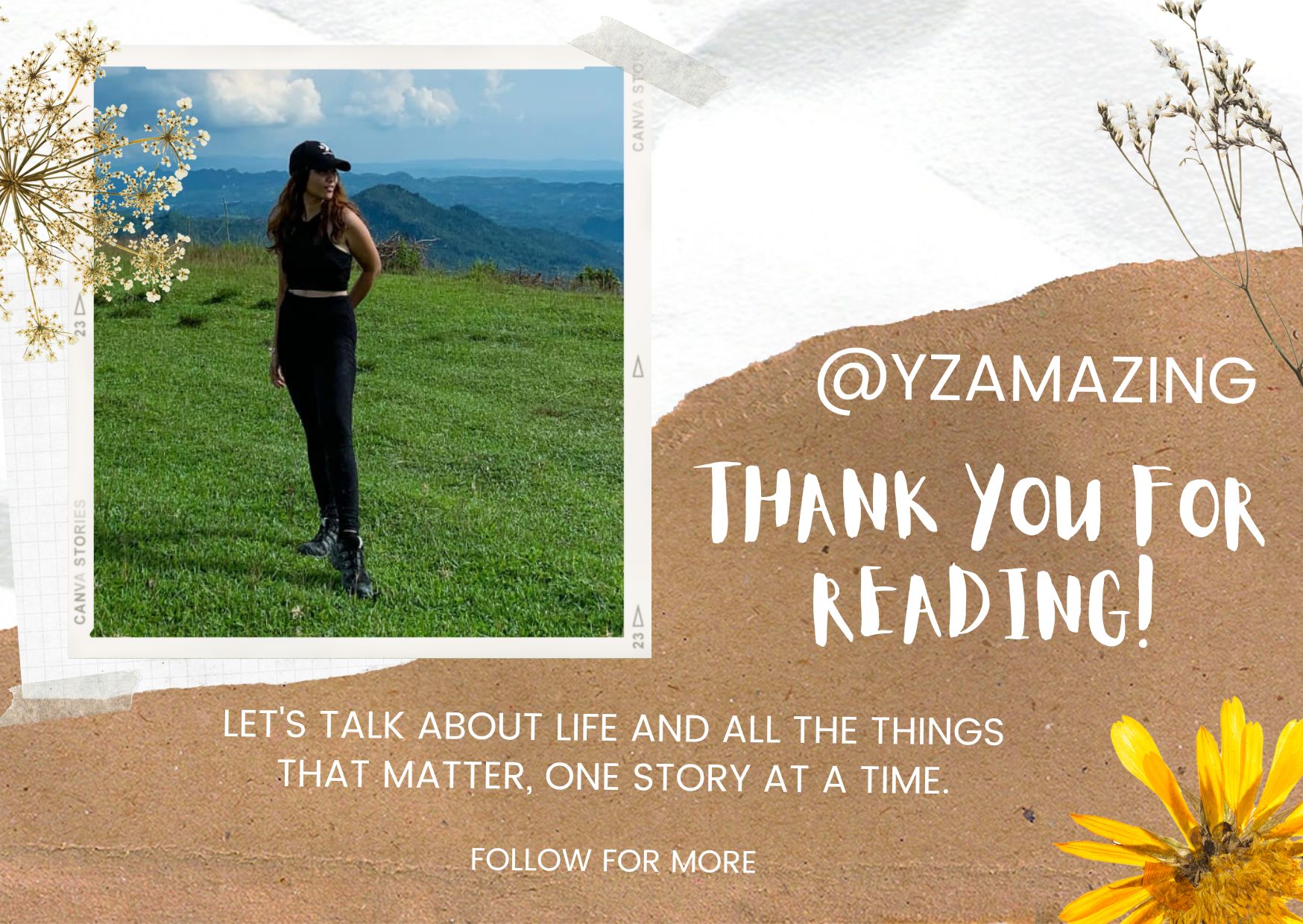 Ma. Morena
is a nature enthusiast, an optimist and outgoing person who loves turning her adventure and thoughts into writing.
Liked what you read? show some love by sharing your comments and upvote the content. Feel free to re-blogged the post and help spread positivity by paying it forward.