A Dreamy Paradise in Daan Bantayan, Cebu | Dream Beach Hideaway
Looking for the perfect place to spend the weekend, far from the crowds and all the buzz in the world? a private place with a stress-free environment? Why not rent a private villa up north? I have the perfect place just for you!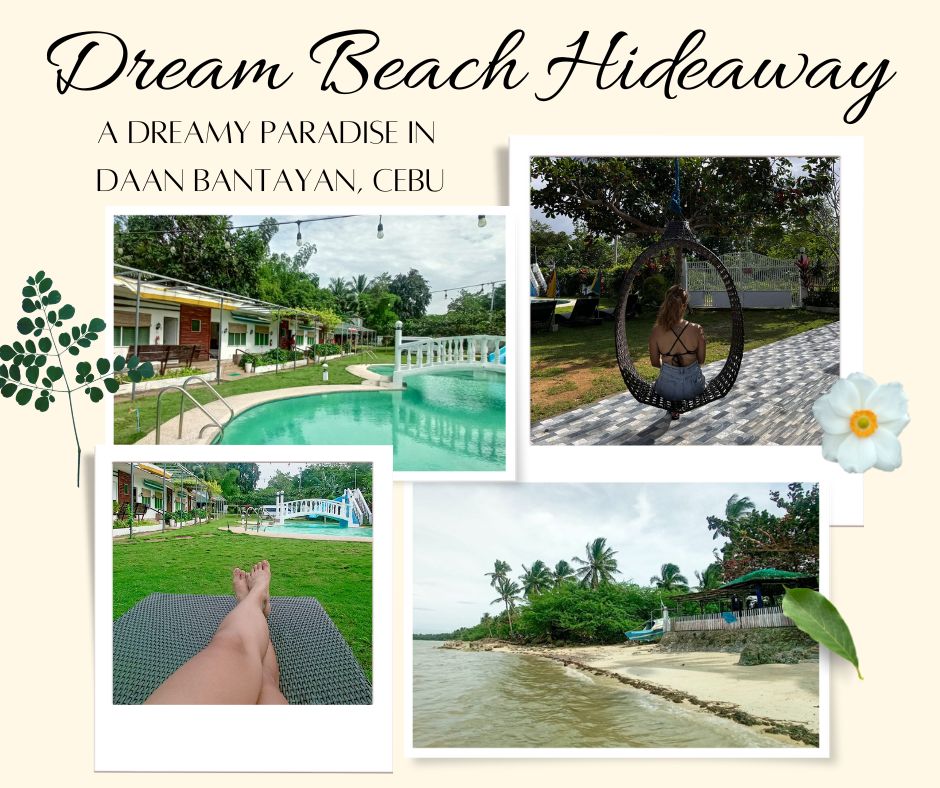 Last weekend, we headed all the way to the last municipality in the northern part of Cebu - Daan Bantayan.
Daan Bantayan is approximately 127 kilometers away from Cebu City, and travel time is almost 4 hours. The place is well known for its pristine white-sand beaches and rich marine resources, including various diving sites. One of the most famous attractions in Daan Bantayan is Carnaza Island and Malapascua.
Beach Dream Hideaway
The villa that we rented is called the Beach Dream Hideaway, and we booked it via AirBnB. It was an open-type beach house with a 180-degree unobstructed ocean view and a beachfront; the house is situated just a few steps from the water.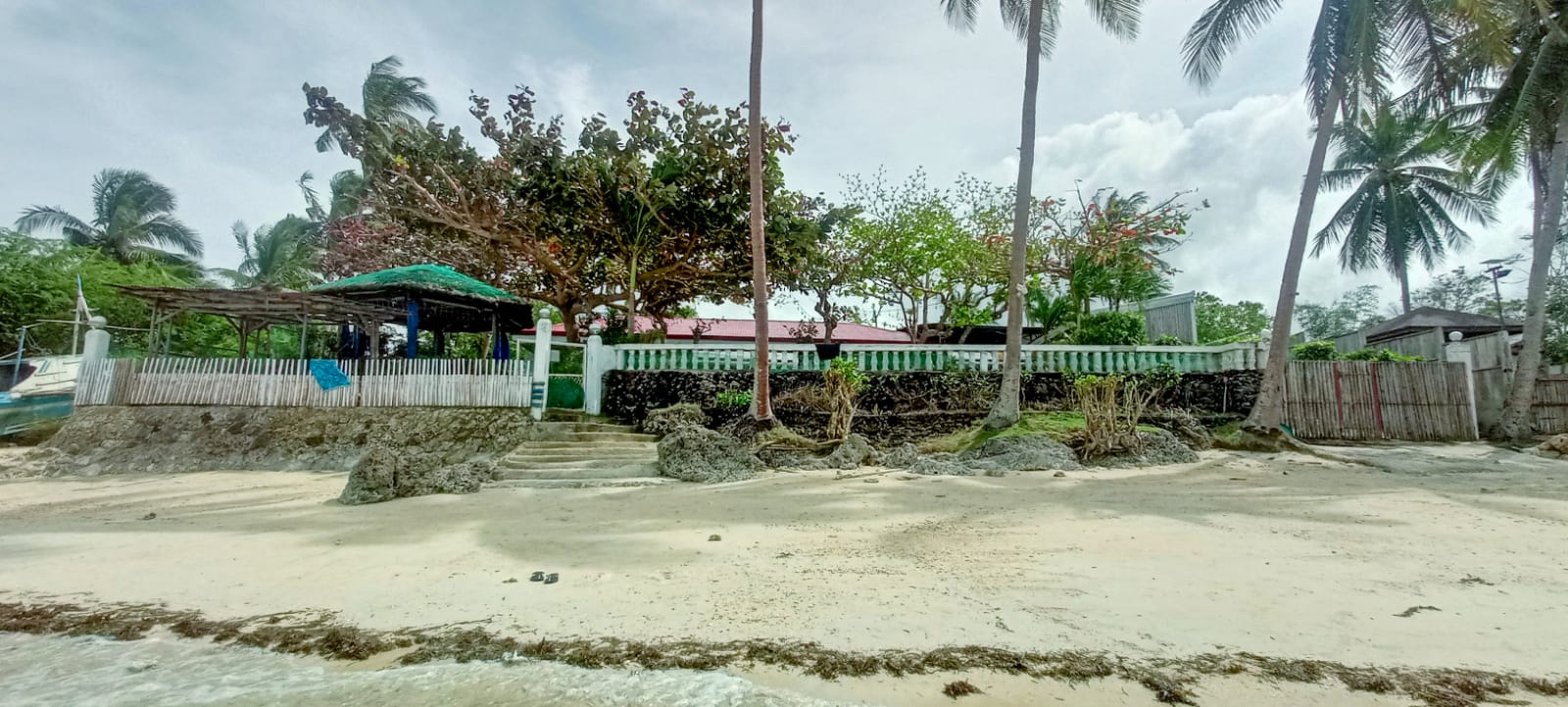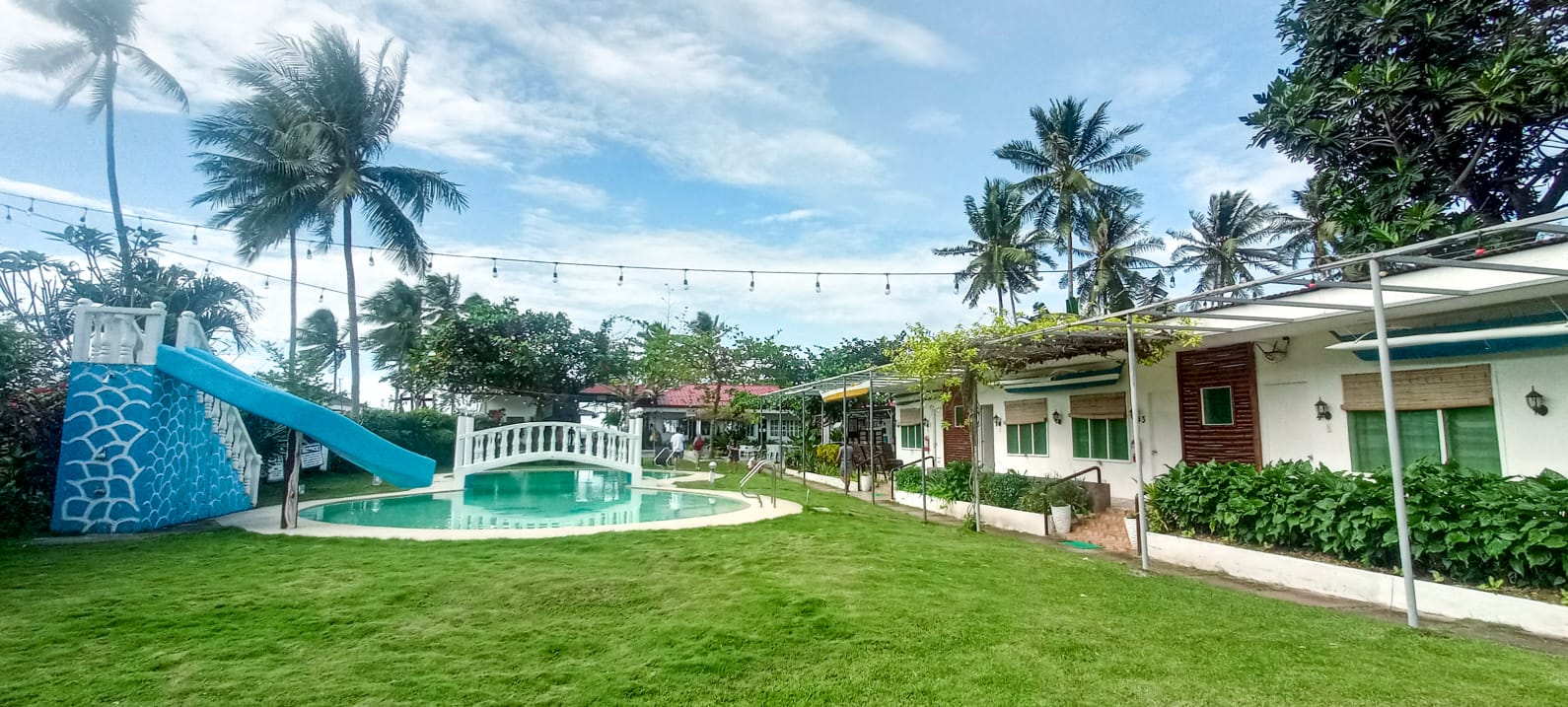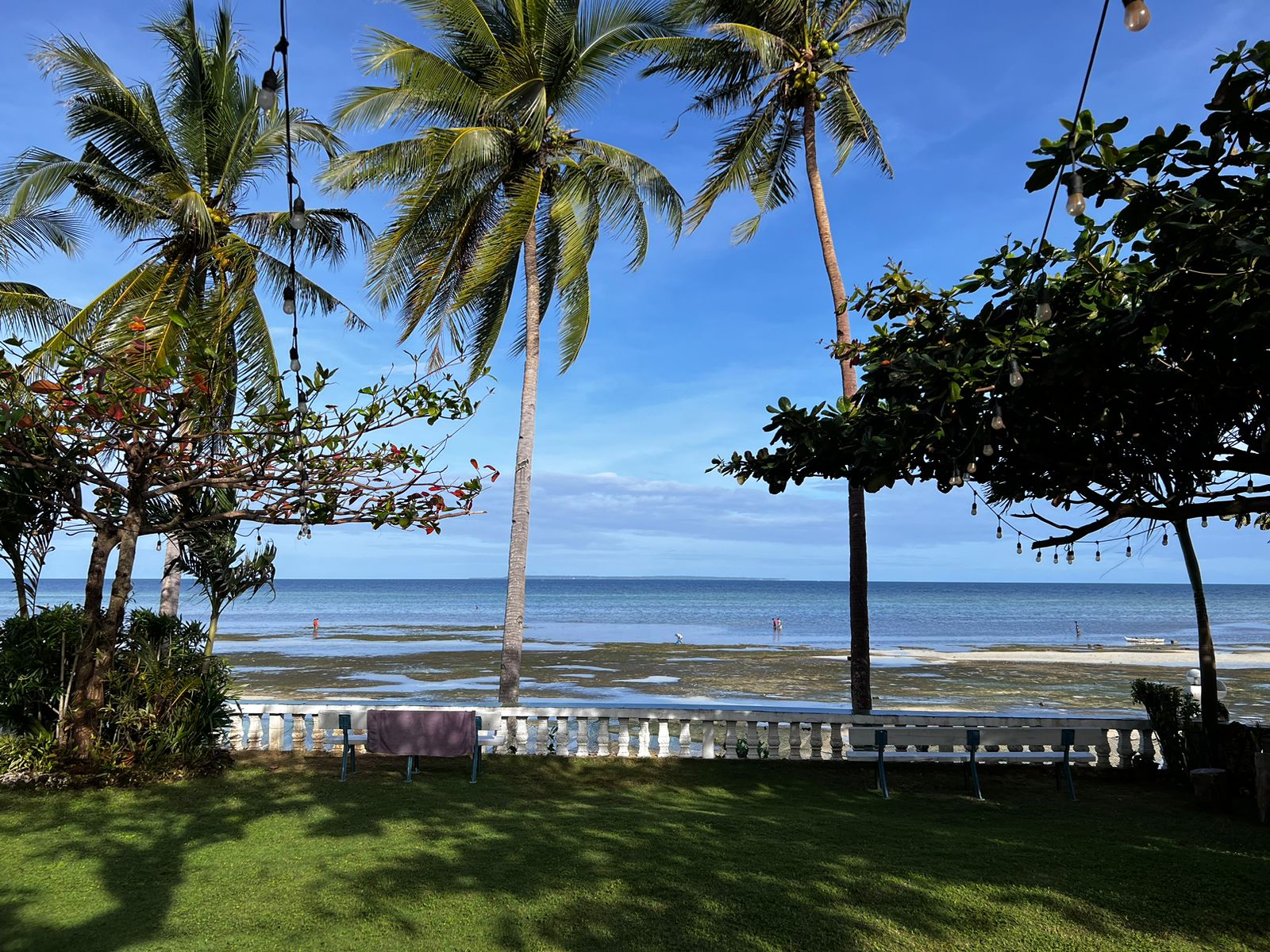 The place was big and very spacious; there were a lot of open areas, and the maximum capacity was for 32 people. The villa had seven spacious rooms, all equipped with air conditioning. All bedrooms have private bathrooms with hot and cold showers. Plus, there is also one outdoor bathroom located in the open dining hall. There were also spare beds available in the open spaces, two of which were in the open living room and another two in the bungalow hut or gazebo near the beachfront.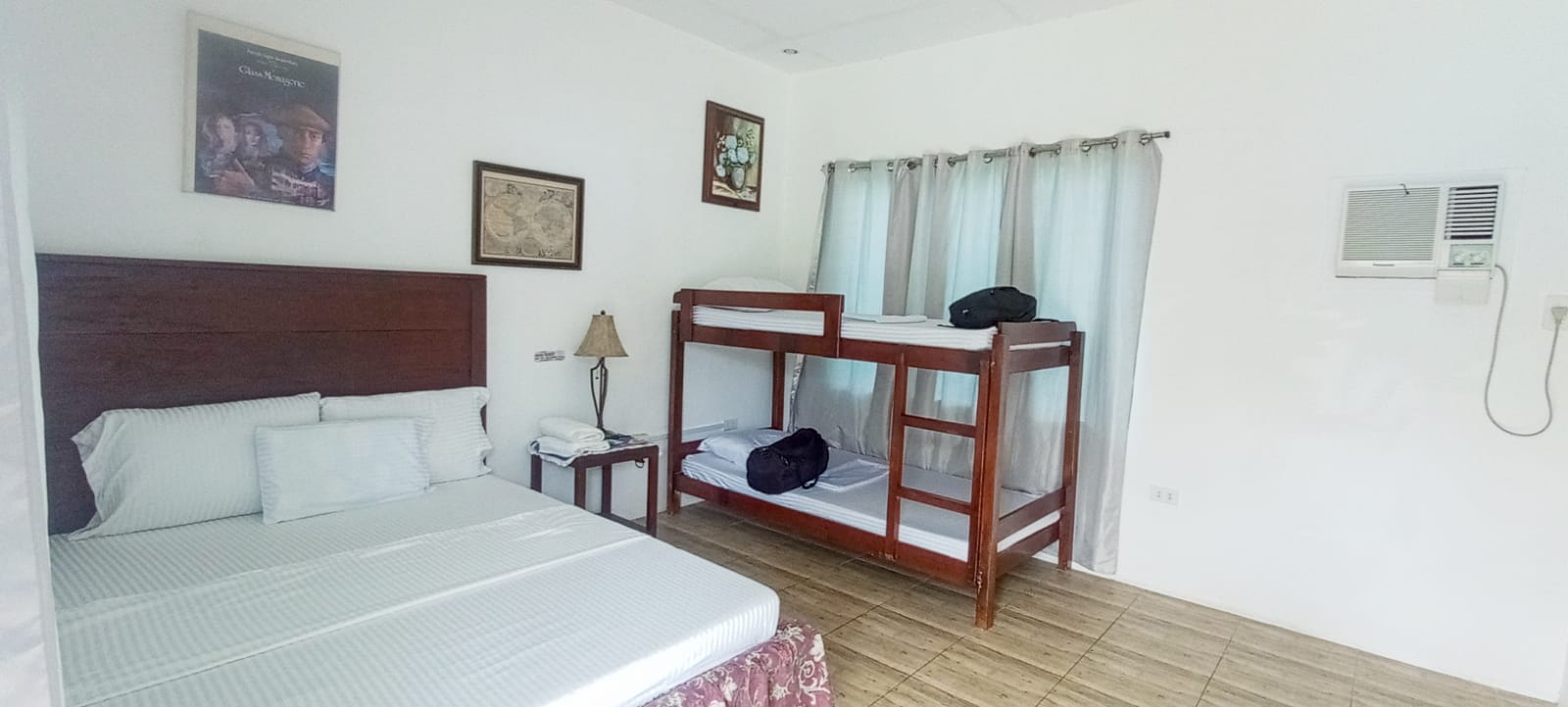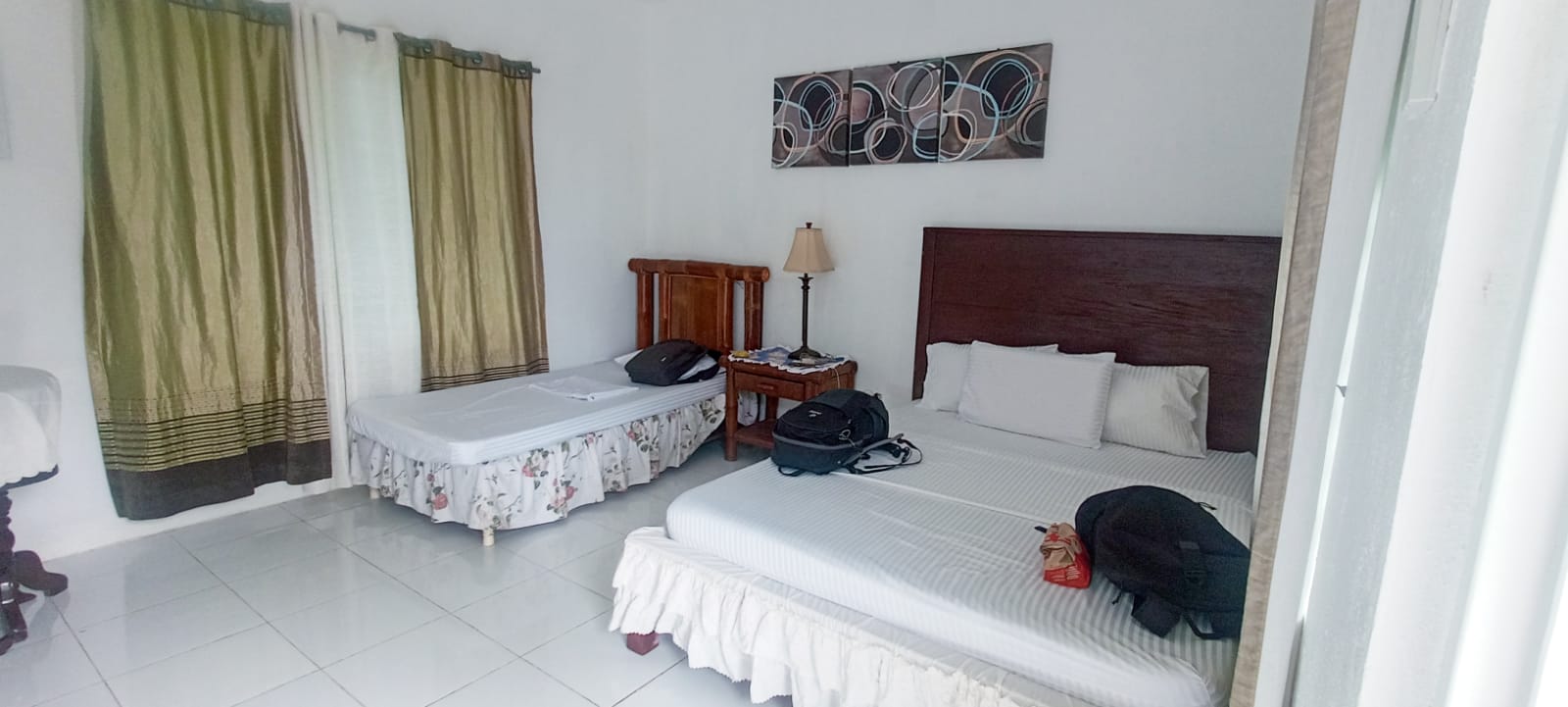 There were also two kitchens that the guests could use, one indoor and another in an open space. Guests can cook their own food during their stay; a gas range is available, and all kitchen appliances are ready for use, like microwave ovens, refrigerators, and water dispensers.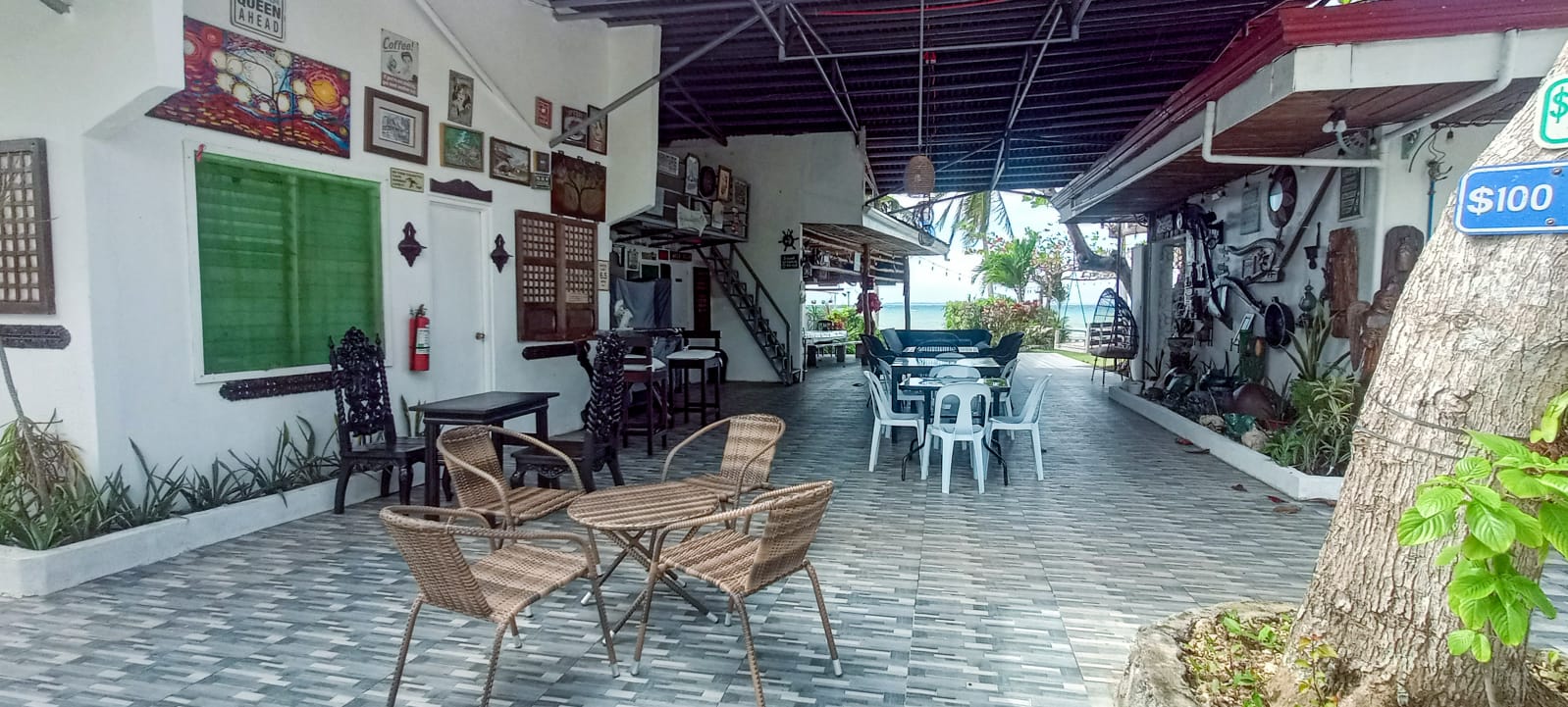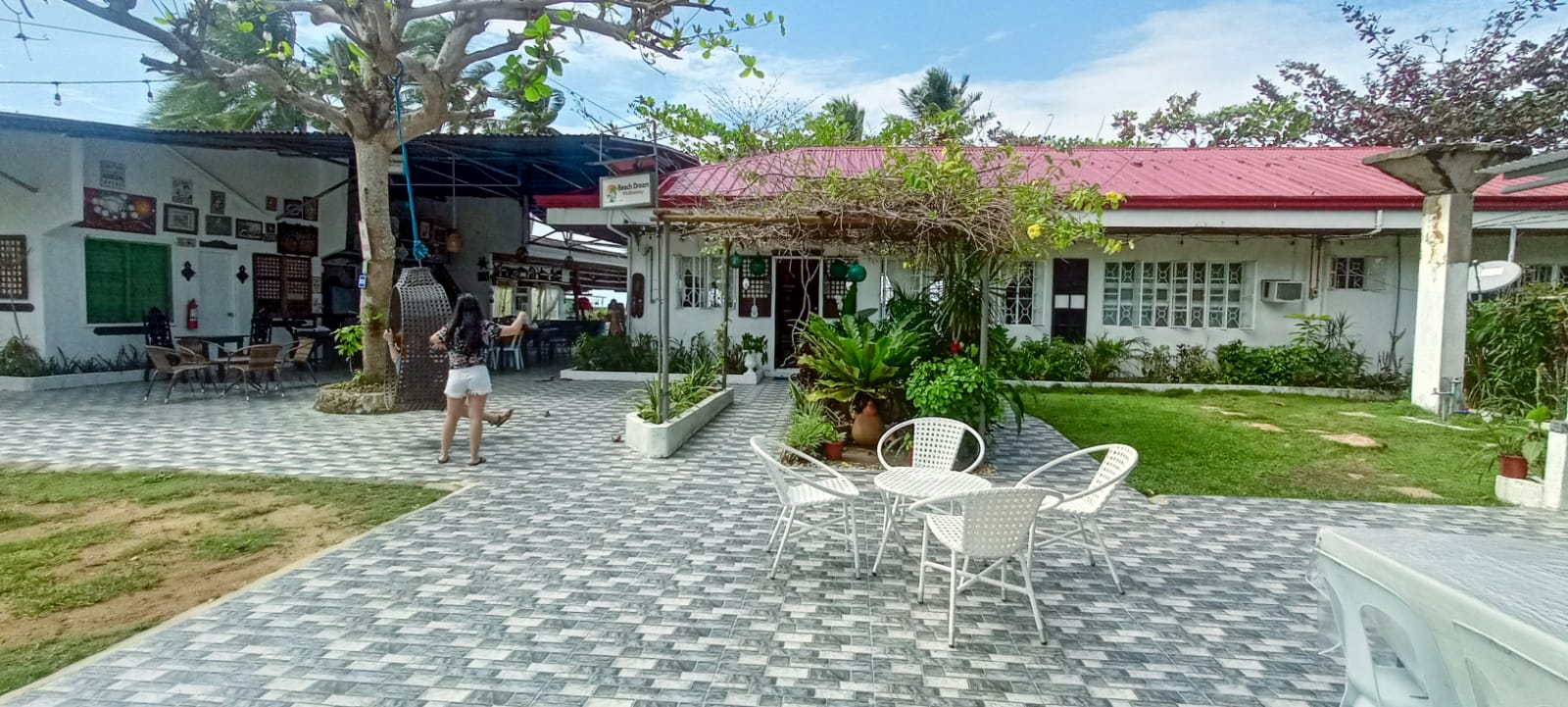 There is also a swimming pool available in the area with a mini slide. The water in the pool ranges from 3 feet up to 6 feet. I loved the lights on the pool at night; they added aesthetic value to the already beautiful view. The villa also has a lush garden filled with different trees and flowering plants.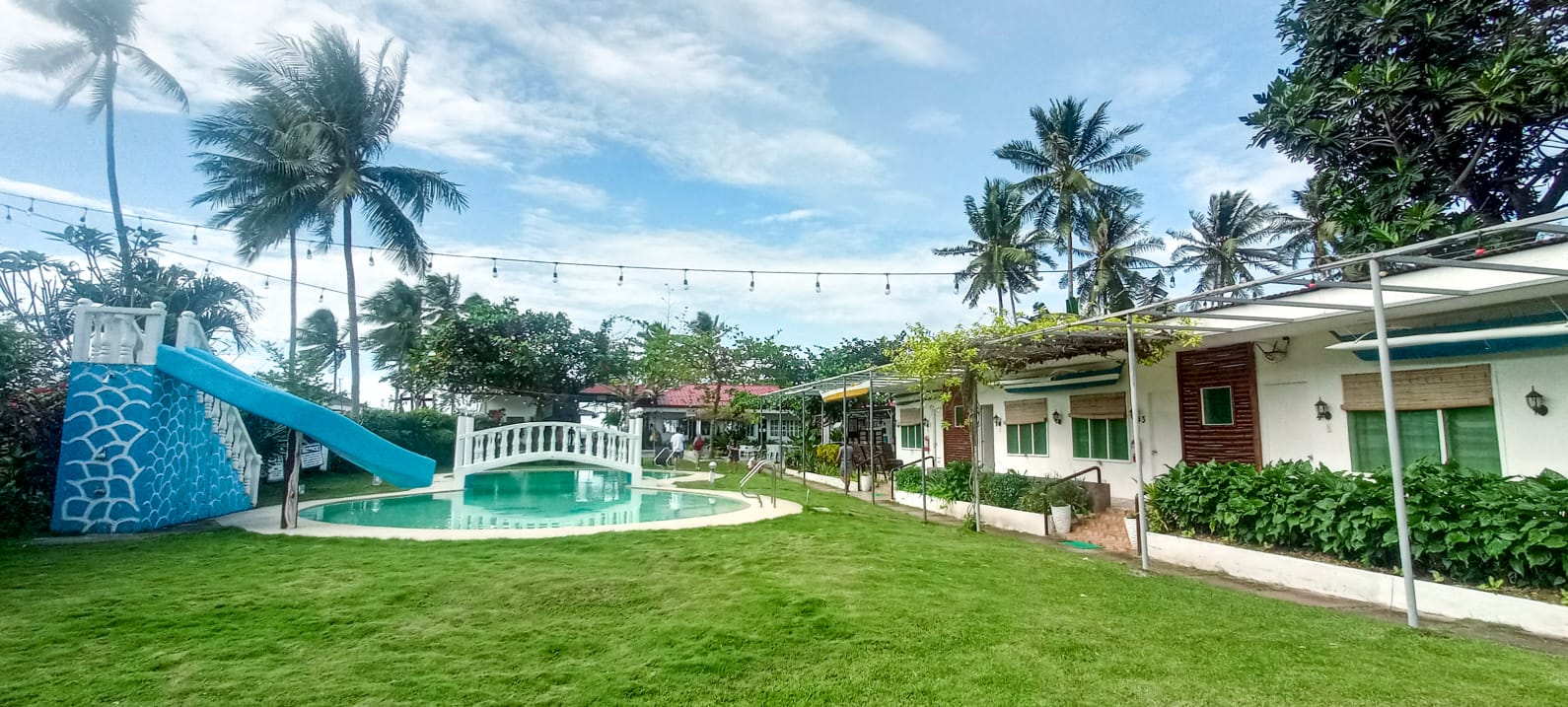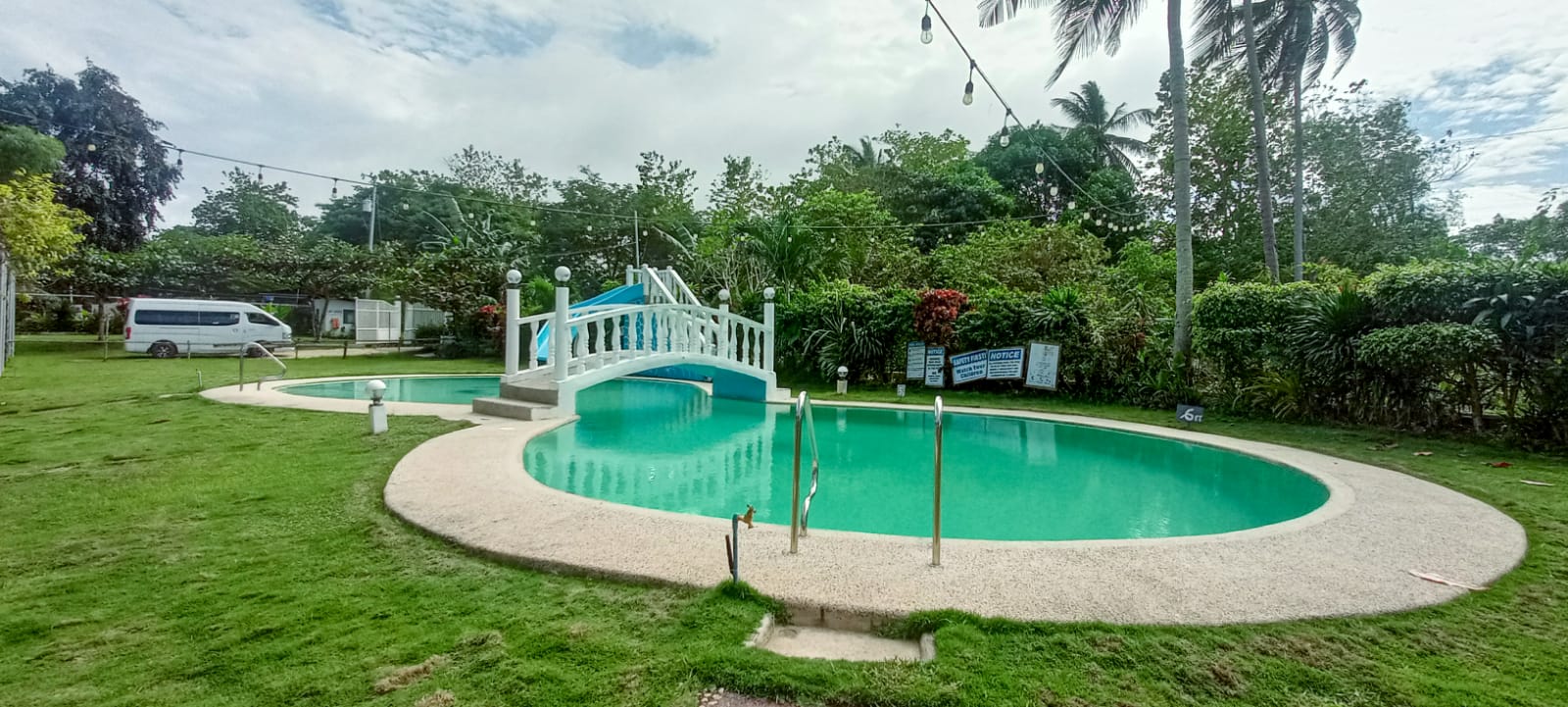 The parking lot was also big and could accommodate up to four cars. We rented a private van, and one of our friends brought their car with them. We really enjoyed the privacy the place had to offer, and the villa staff is also very friendly and is always willing to help whenever we need assistance.
How to get there:
Go straight on Main Line Road after Dayhagon Bridge. Upon reaching Poblacion, Daanbantayan, turn left, going west towards Kawit. It is 5 kilometers away. located in front of the corner of Lawomtabay Barangay Road, 100 meters before Paypay National High School. There is a white gate with a welcome tarp.
Go to the Cebu North Bus Terminal in Mandaue City. Choose and ride the bus marked Maya via Kawit. The place is 5 kilometers from Kawit. Disembark at the corner of Lawomtabay Barangay Road. There is a white gate with a welcome tarp in front of that corner. It is located 100 meters after Paypay National High School.
The landmark is 132 km post on the left. The gate is about 200 meters to your right.
You can also use Waze, Mapquest, or Google Maps to navigate.
Amenities
Beach Access: Beach Front
Kitchen
Wifi
Swimming Pool
spacious parking area
Widescreen TV
Karaoke & Sound System
BBQ Grill
CCTV
How much is the rate per night?
The price starts at ₱8,000 ($145) per night for two people.
During our stay, we paid ₱20,000 ($363) as we were a big group and there were 23 of us in total.
The host also let us check in late as they didn't have any guests the next day.
Check in Time if 3pm and Check out is 12nn.
Other services available in the villa
• Island Hopping
A boat ride (a pump boat) may be arranged to visit neighboring islands. Fantastic (Gibitngil) Island, which takes about 25 minutes.
Other Places to Visit While in Daan Bantayan
Malapascua, it would be best to take land transportation to Maya Port. It's about a 30-minute ride from Dream Beach Hideaway. Then take a 20-minute ferry boat ride to Malapascua.
Kinatarcan Island is located in front of the beach house and is about an hour ride away via pump boat.
---
---
Let the Photos do the Story Telling
---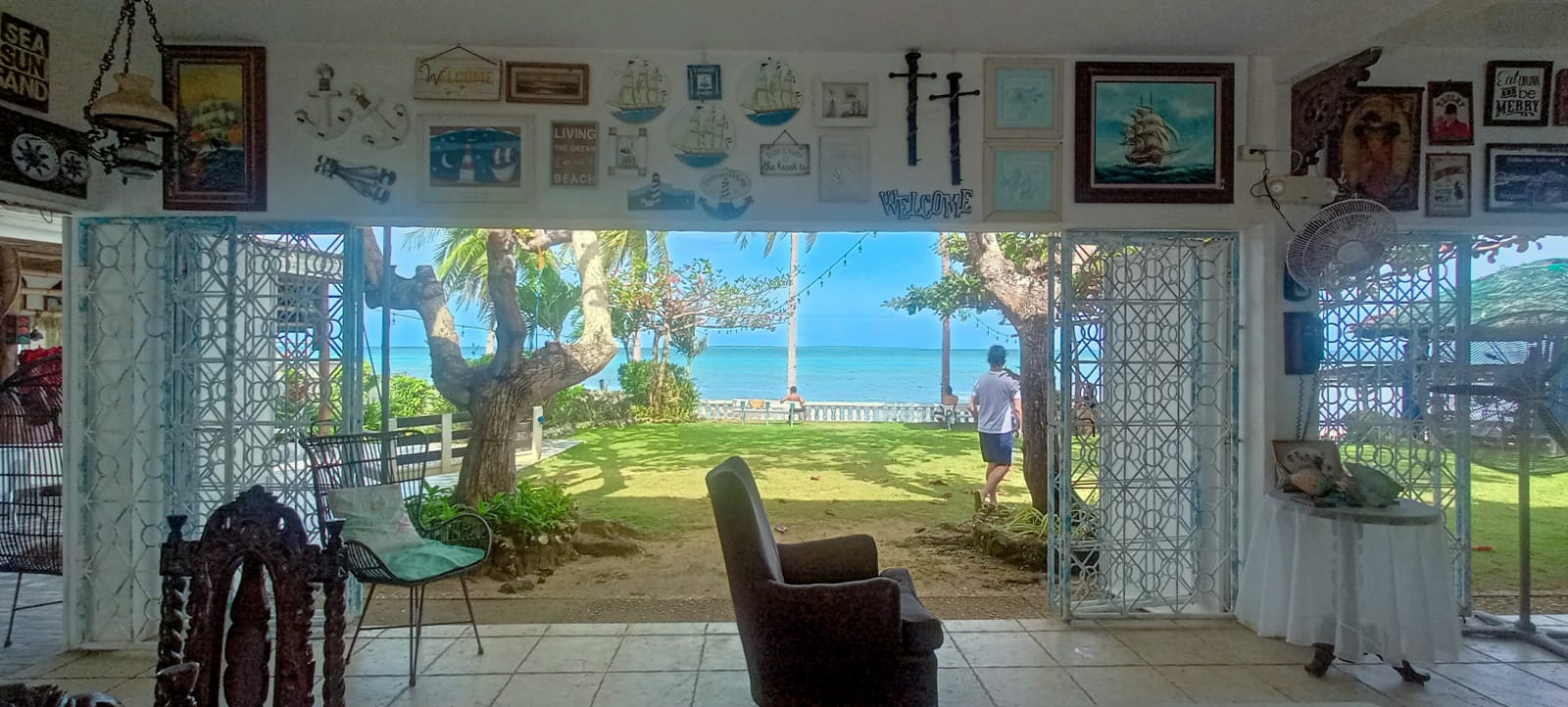 The view from the living room offering a glance to the beachfront.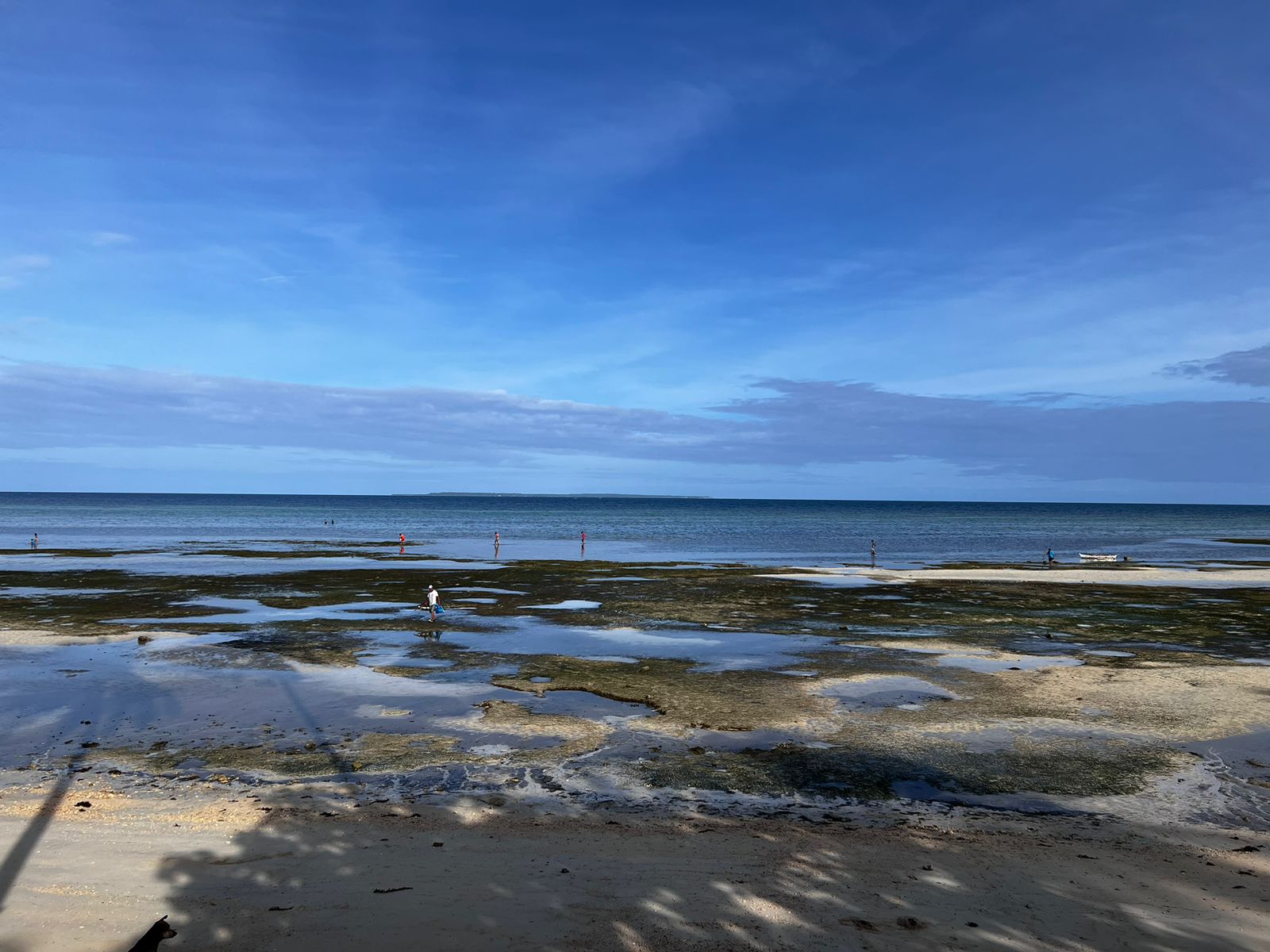 Locals picking seashells during lowtide.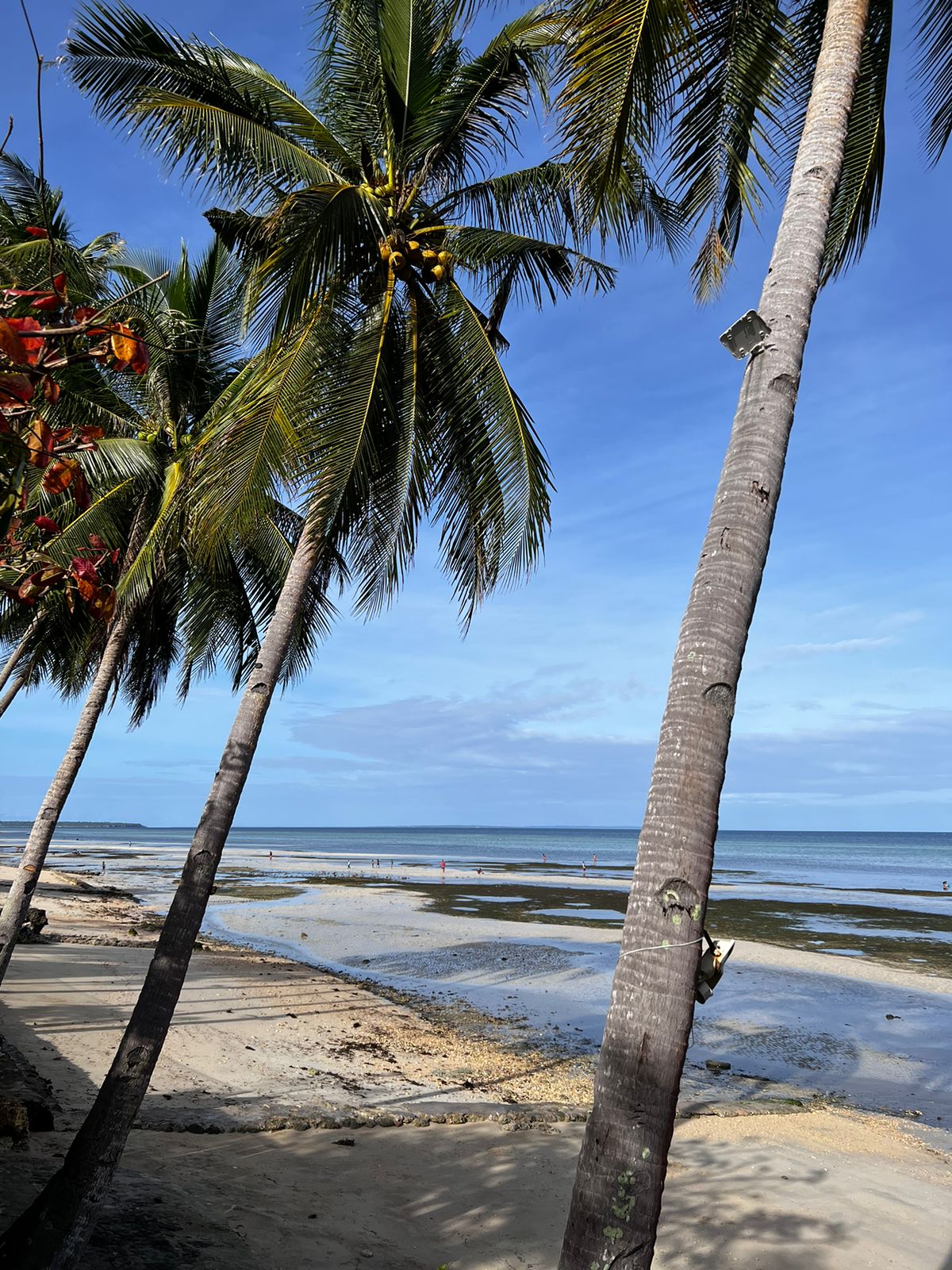 Tall coconut trees by the beach.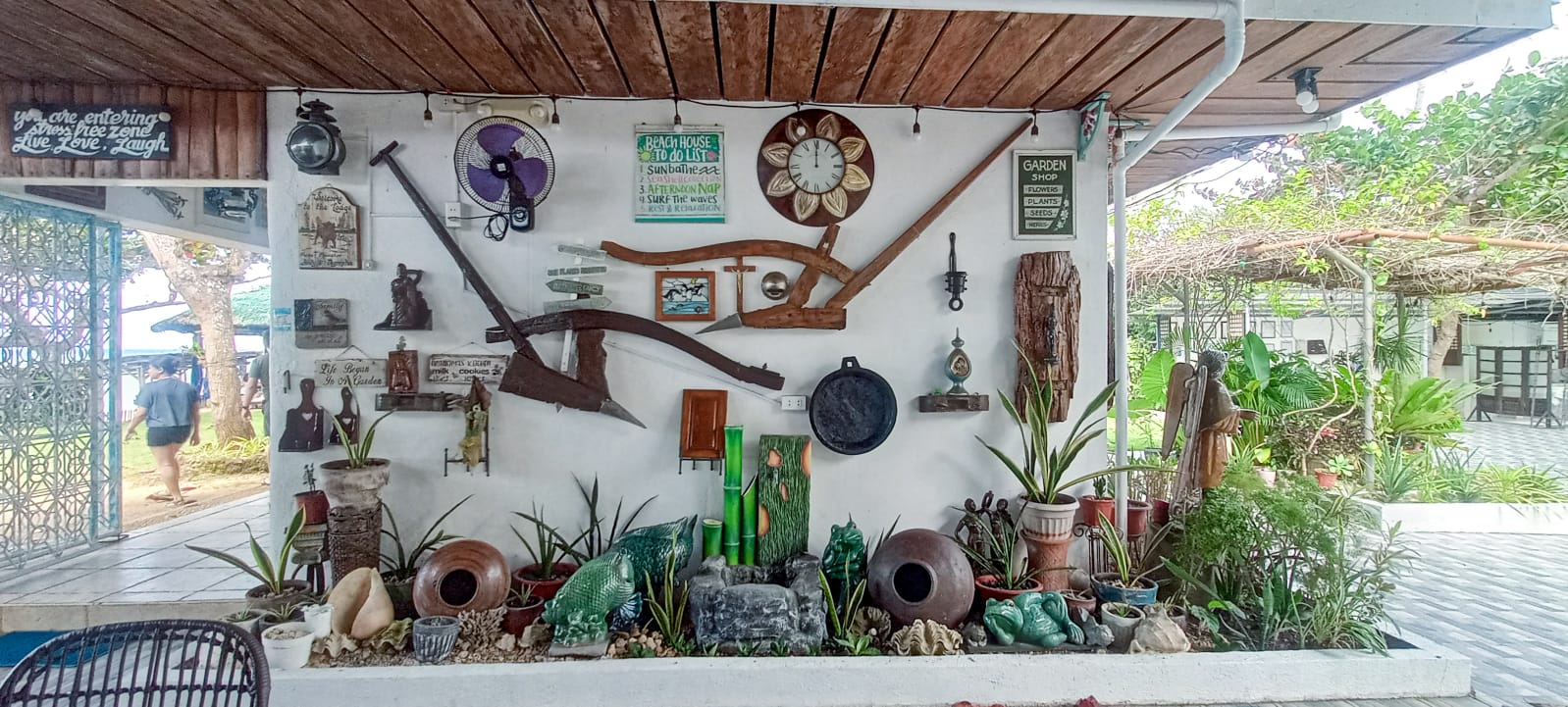 Just one of the beautifully decorated walls around the villa.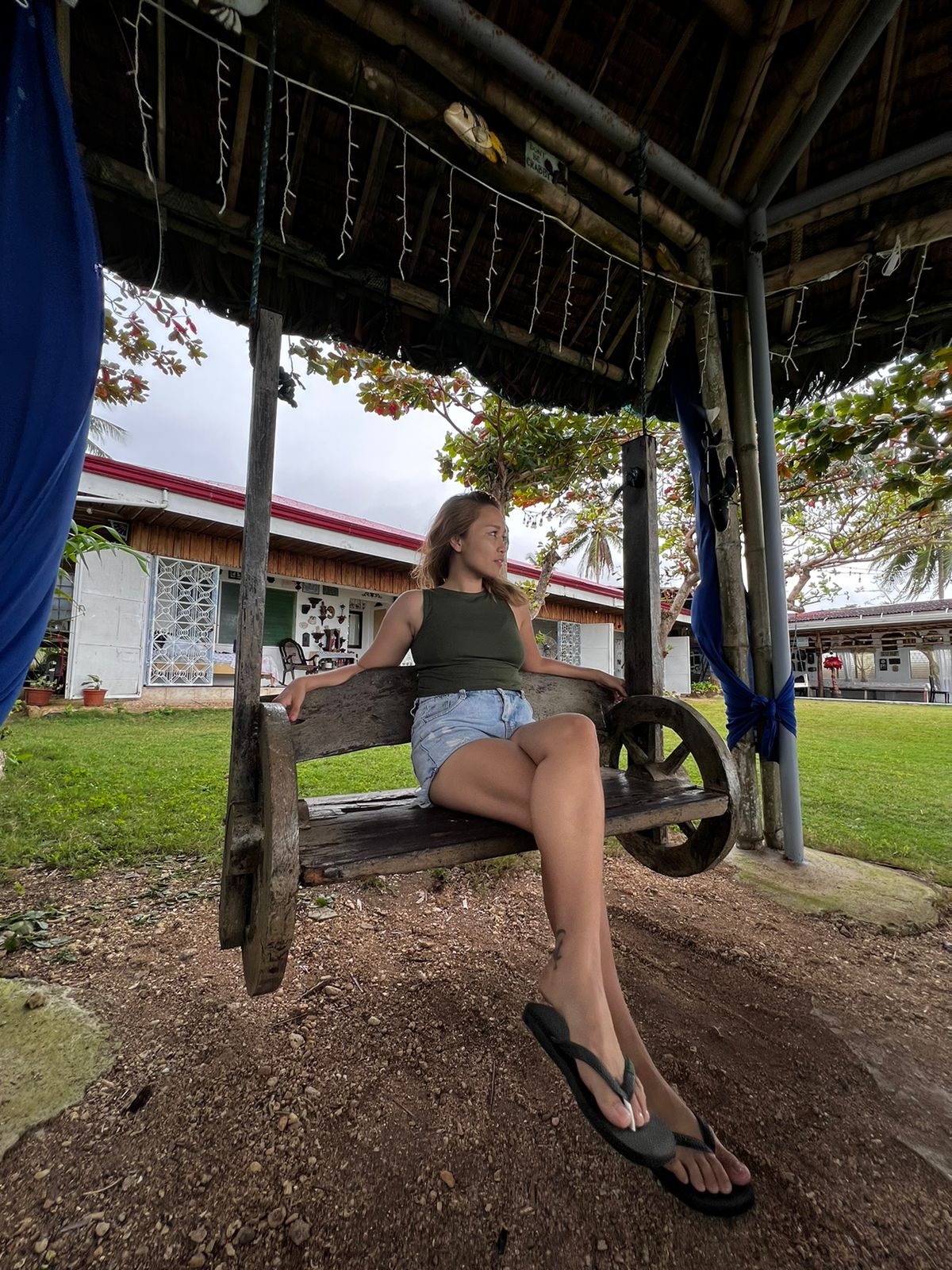 just chillin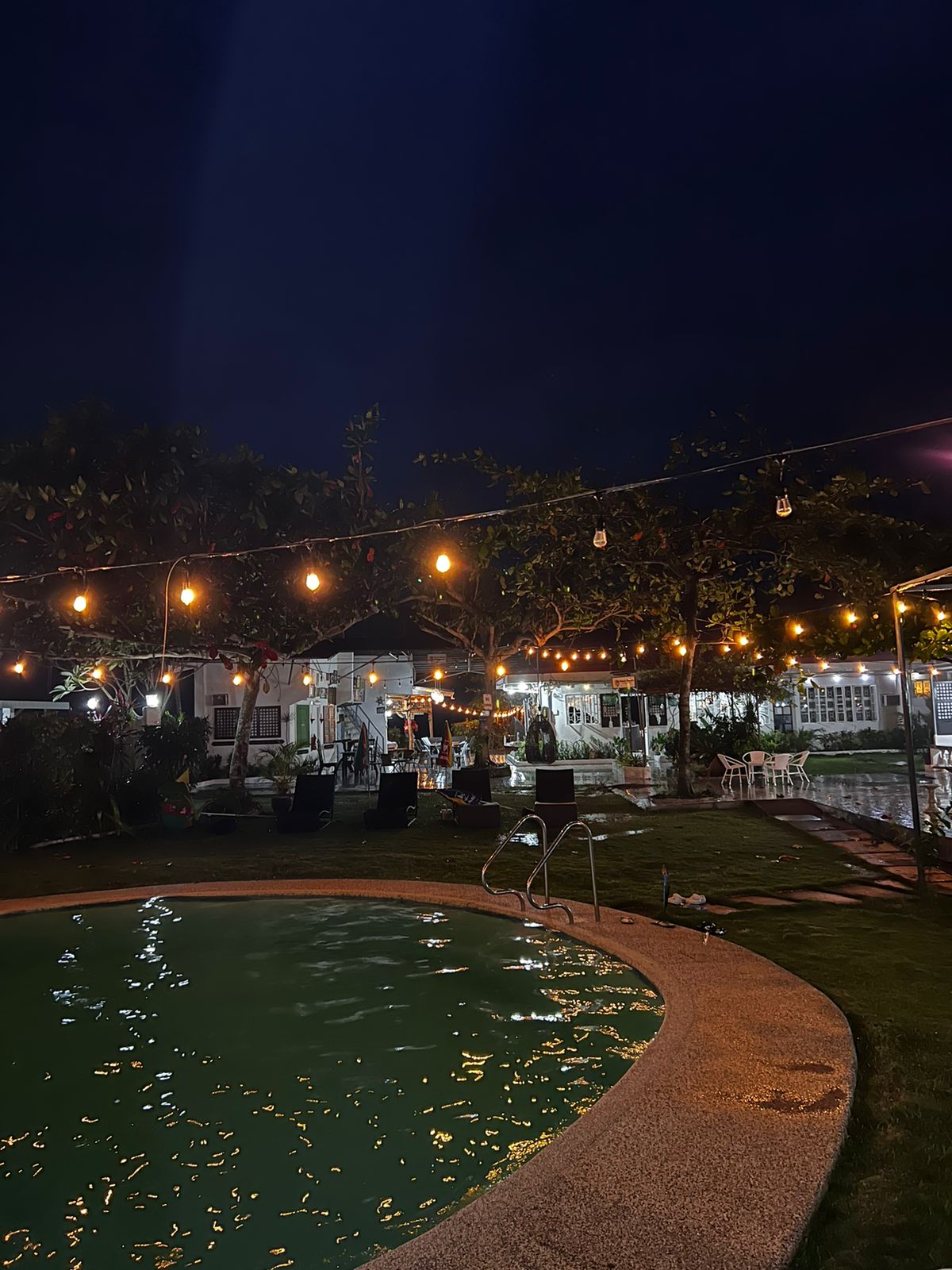 The view at night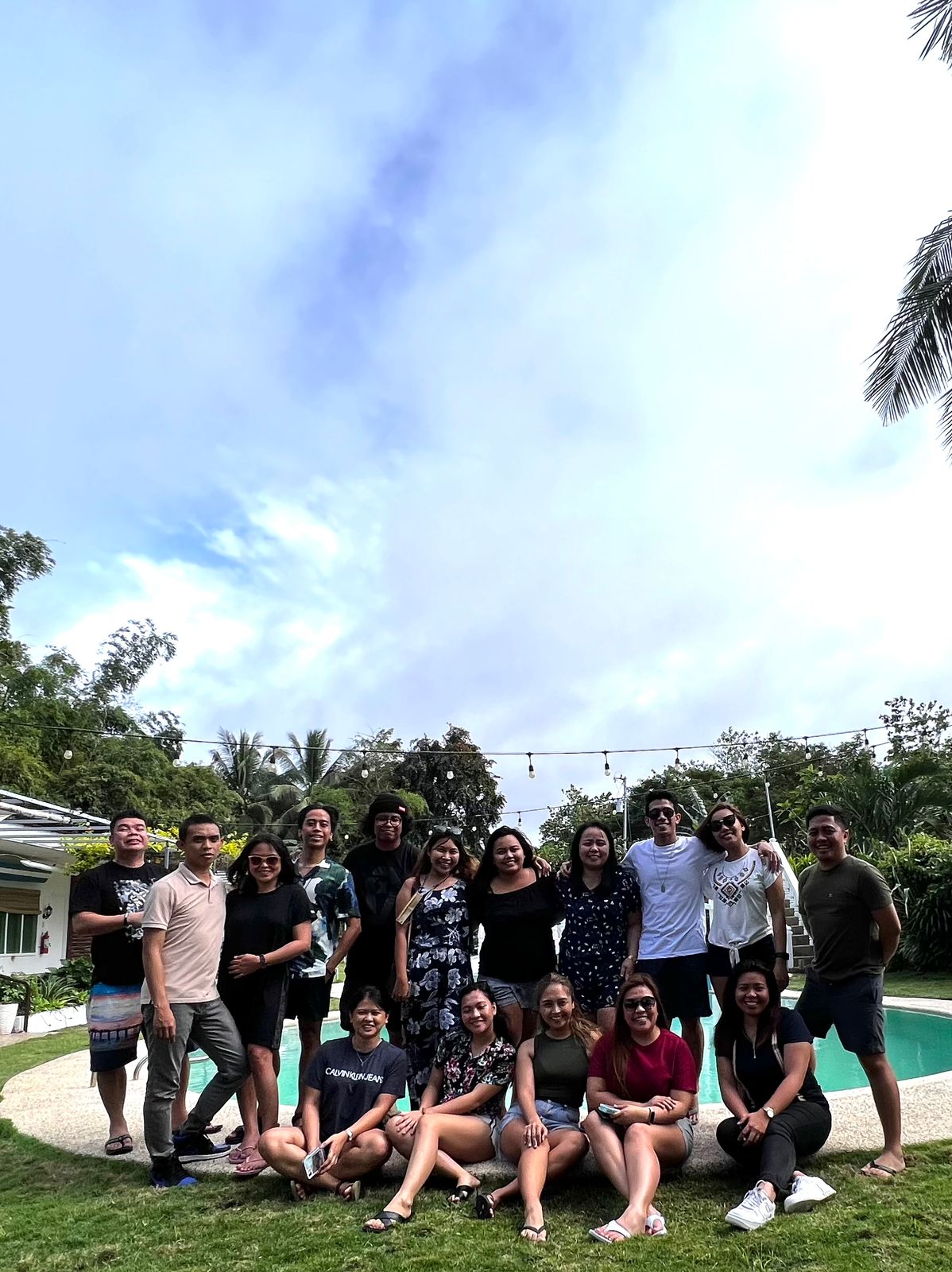 A-Team for life ❤️
---
That's it for my weekend adventure! Summer is just around the corner, hope this blog gave you an idea on where to go on your next get away. Thank you for taking the time to read the blog. Stay safe always and don't forget to spread love and positivity.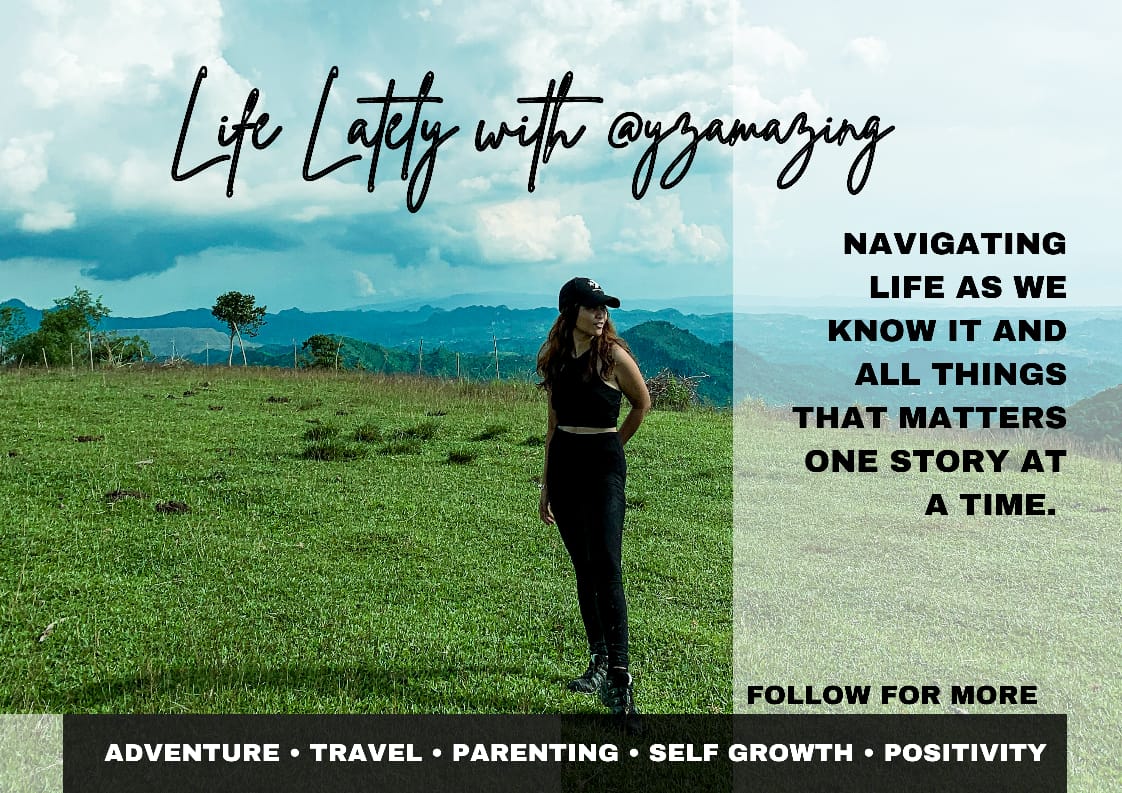 Ma. Morena
is a nature enthusiast, an optimist and outgoing person who loves turning her adventure and thoughts into writing.
Liked what you read? show some love by sharing your comments and upvote the content. Feel free to re-blogged the post and help spread positivity by paying it forward. Don't forget to follow her for more stories and adventures here on Hive.

---
All photos were taken and edited by me unless stated otherwise. Images may have been shared to my social media accounts prior posting to the blog.
---