A Collection of my Kid's Art Work - Our Wall of Art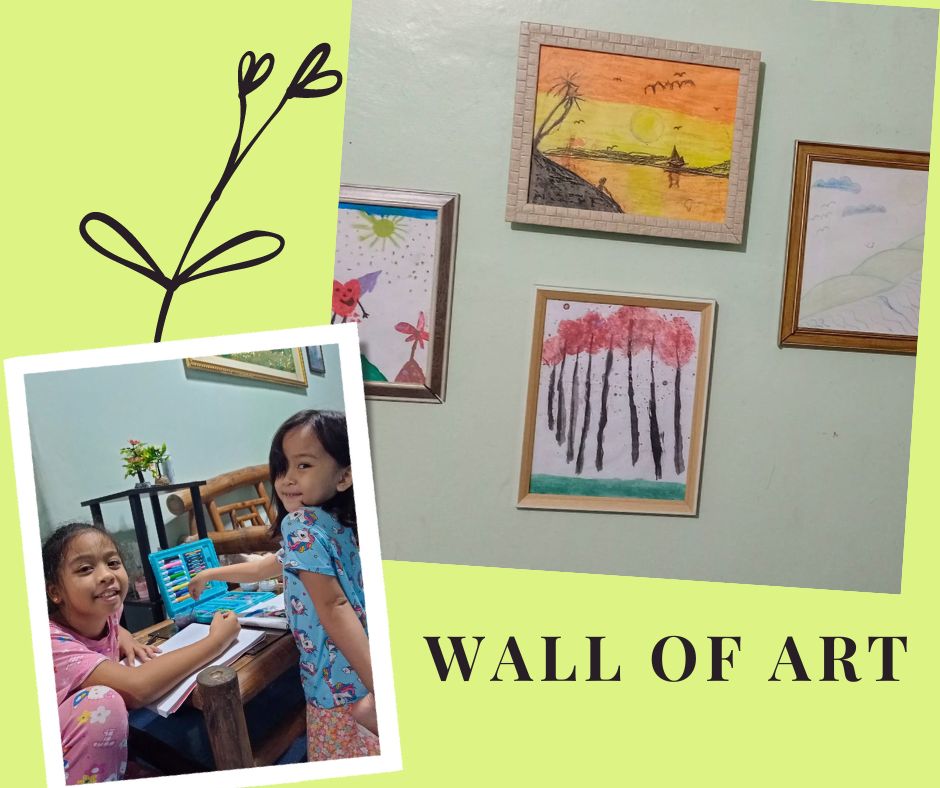 Hello, Amazing Moms and Dads of Hive!
How is life going? It's a busy Monday once again. Greetings from the Philippines.
Today, I would like to share with you the artworks made by my kids. I'm a proud Mom of 3, two of which are twins who is about to turn thirteen years old next month and a six year old girl.
What's your kids, favorite hobbies? Things that they enjoy in their past time? For Daniel, Daphnie and Dannah - it's drawing.
All three of them love to draw, so every time I go to the province to visit them, I always make sure to bring home some art materials, from watercolors, oil pastel and lots of crayons. Over the years I have compiled a lot of their art stuff, things as simple as drawings on scratch papers, letters they wrote for me, projects from their school and many more.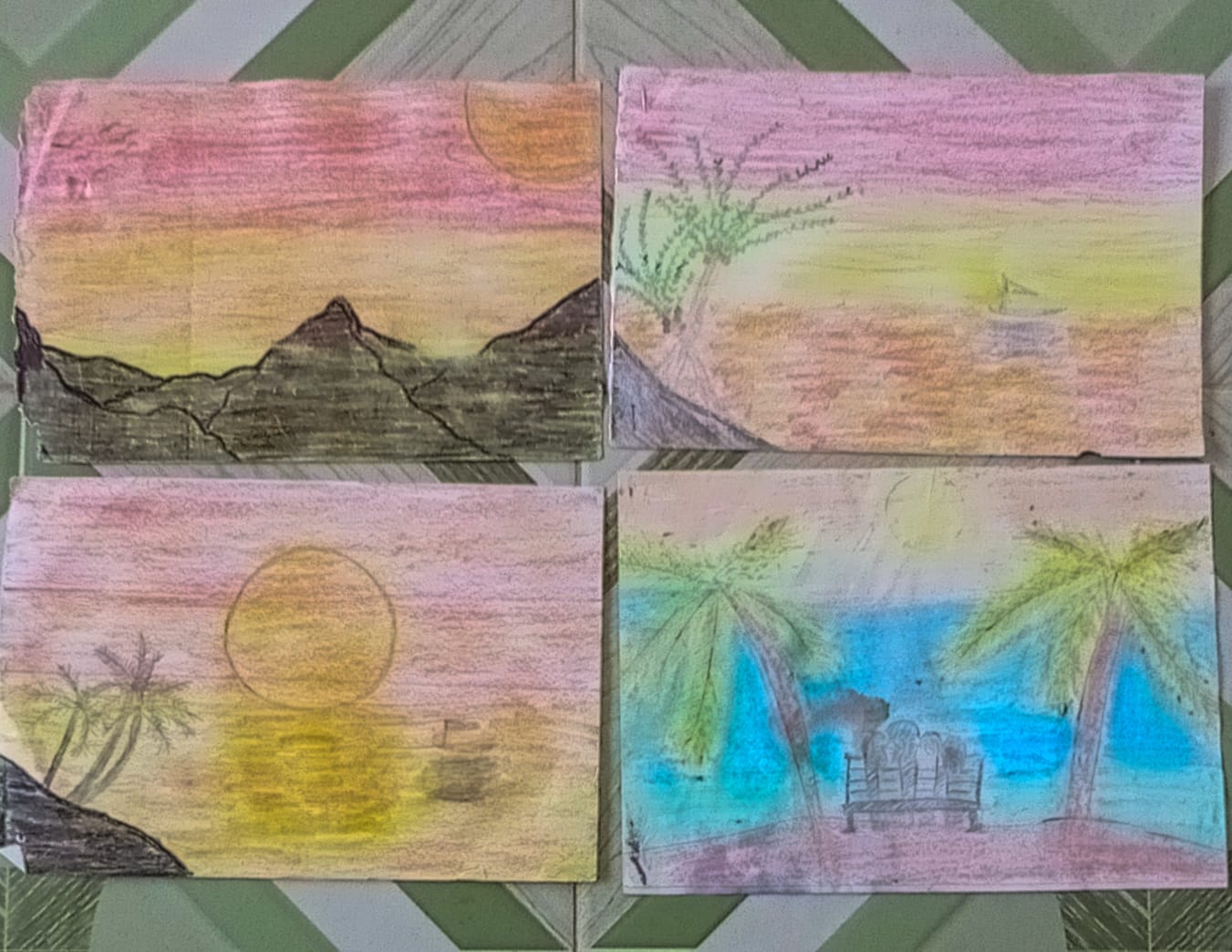 I kept all their works in folders however it has been over loaded through the years so I thought what can I do with all this materials?
And just last year, we started a mini project I called "The Big Wall of Art". The kids picked their favorite artworks and I placed them on a frame and hung it over the wall in our kitchen.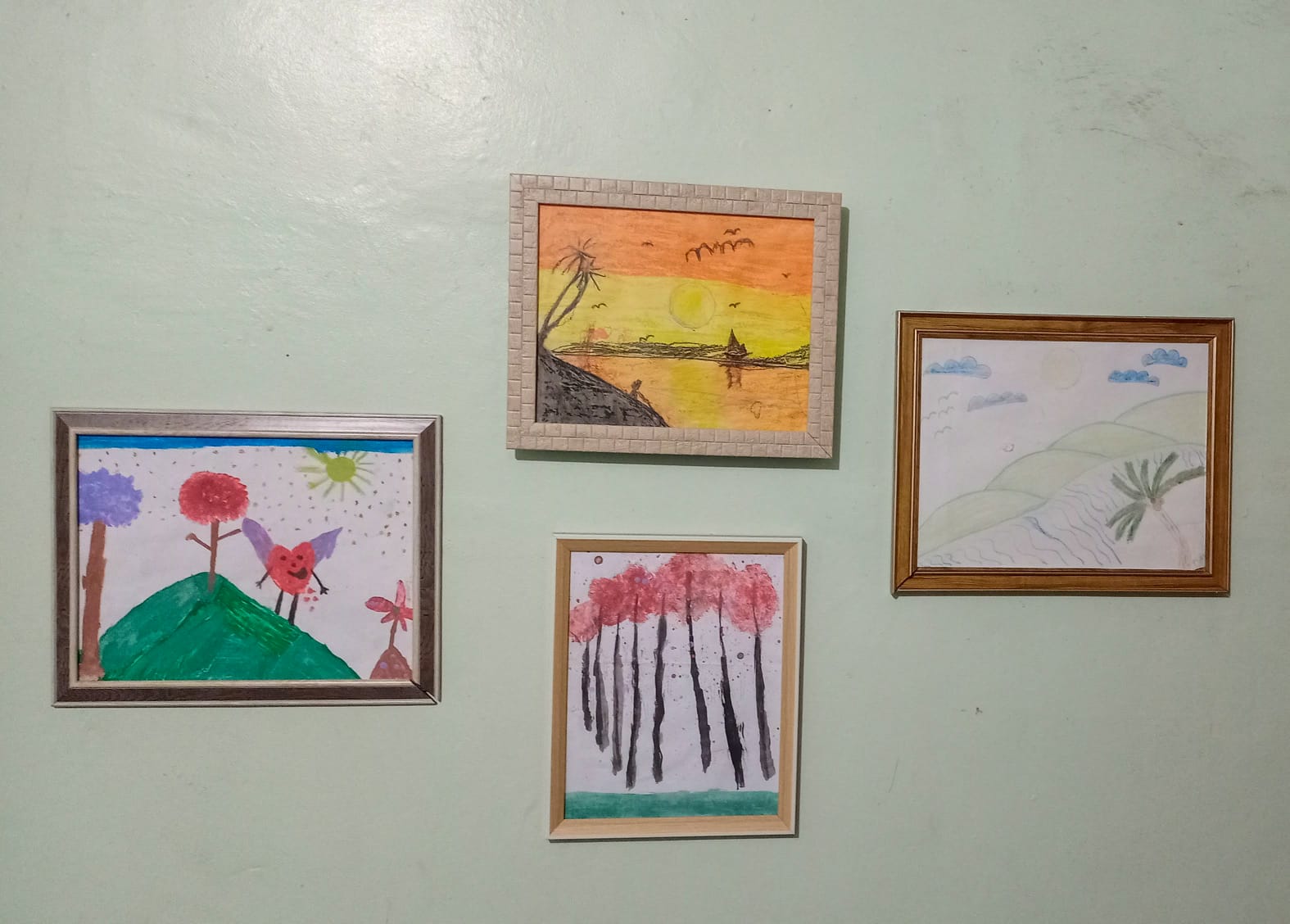 Our long term plan is to add up more of their artworks in the wall, little by little. A collection of their favorite works as the years will go by, for as long as they still love and enjoy to draw.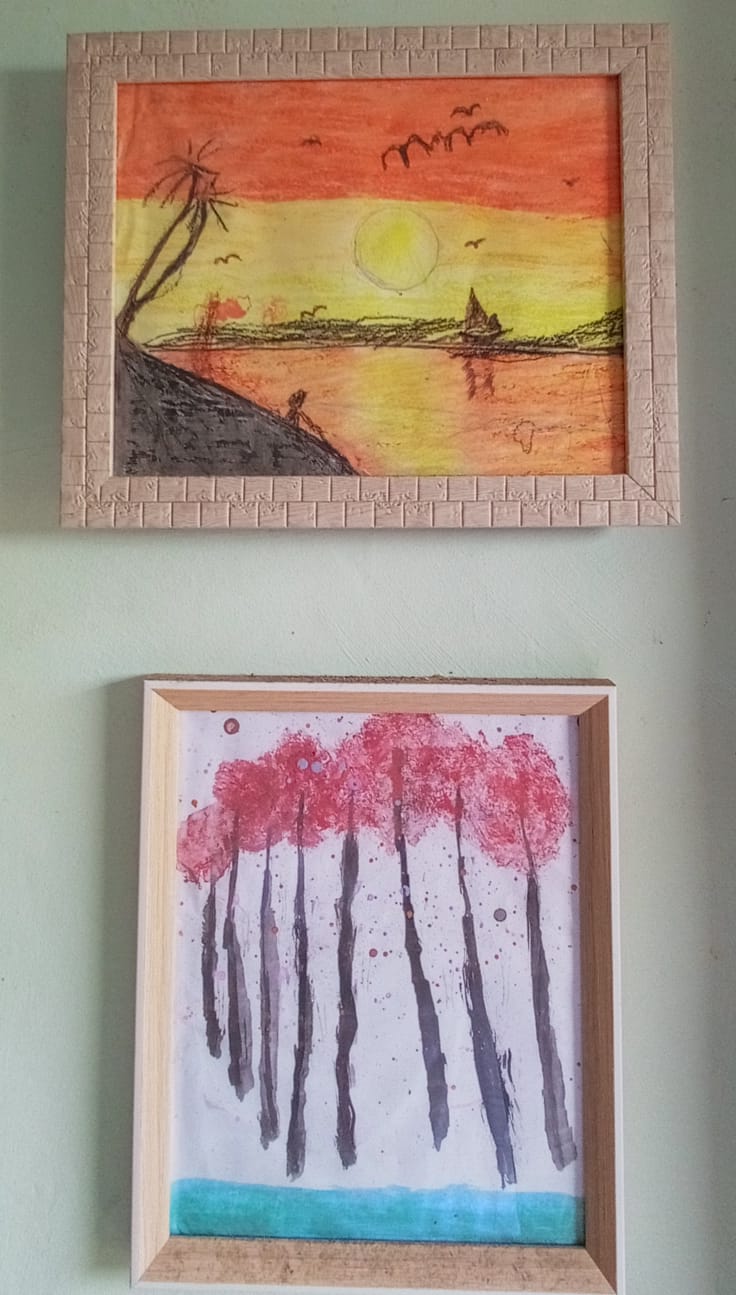 These were drawn by the twins, the sunset was made by Daphnie while the trees, by Daniel.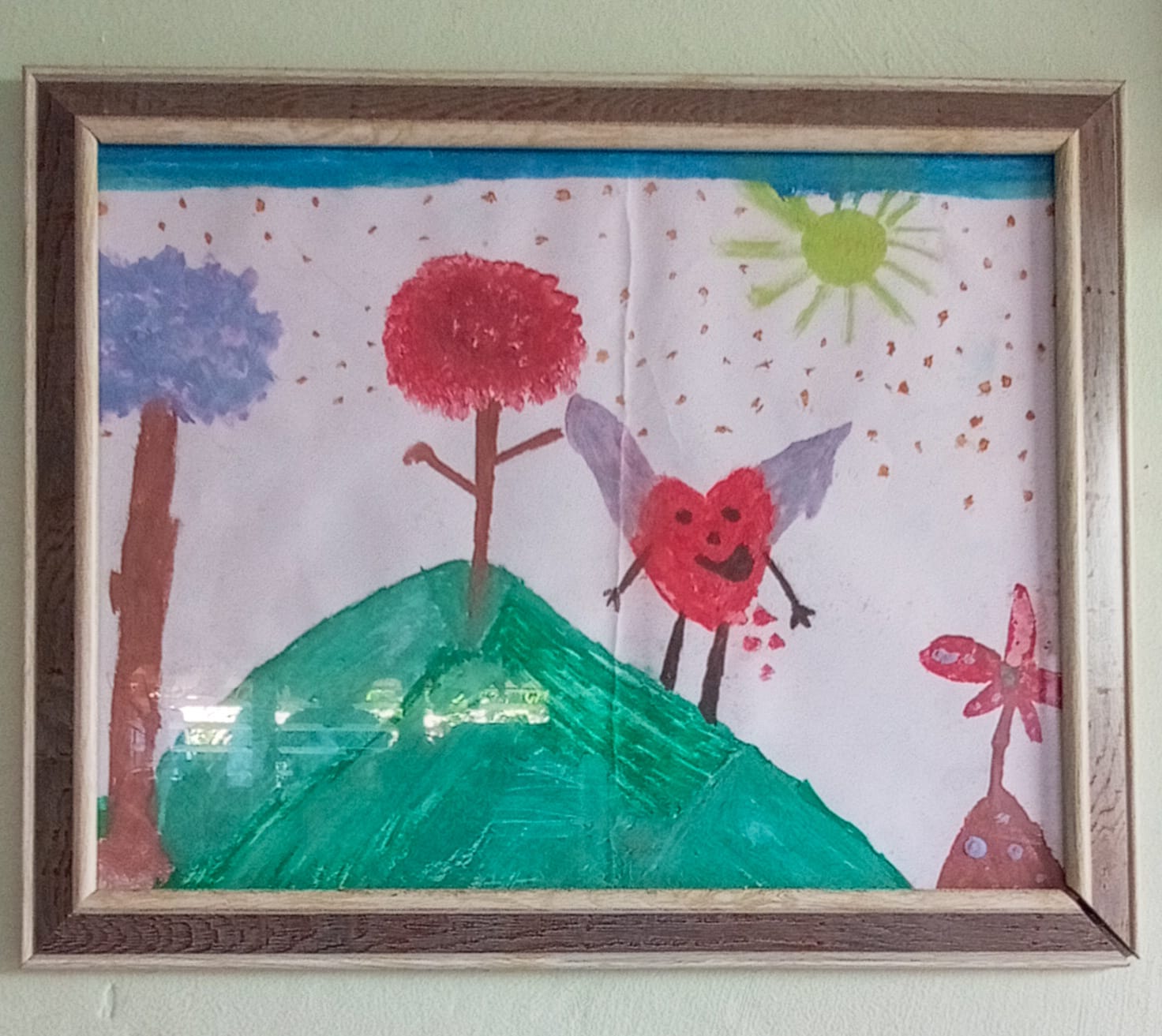 This is one of my fave, made by my youngest - Dannah.
I thought it was a good idea to place the drawings as wall décor so that when they grow older, they will be reminded of the good times they had while making those paintings. something to look back on in the future.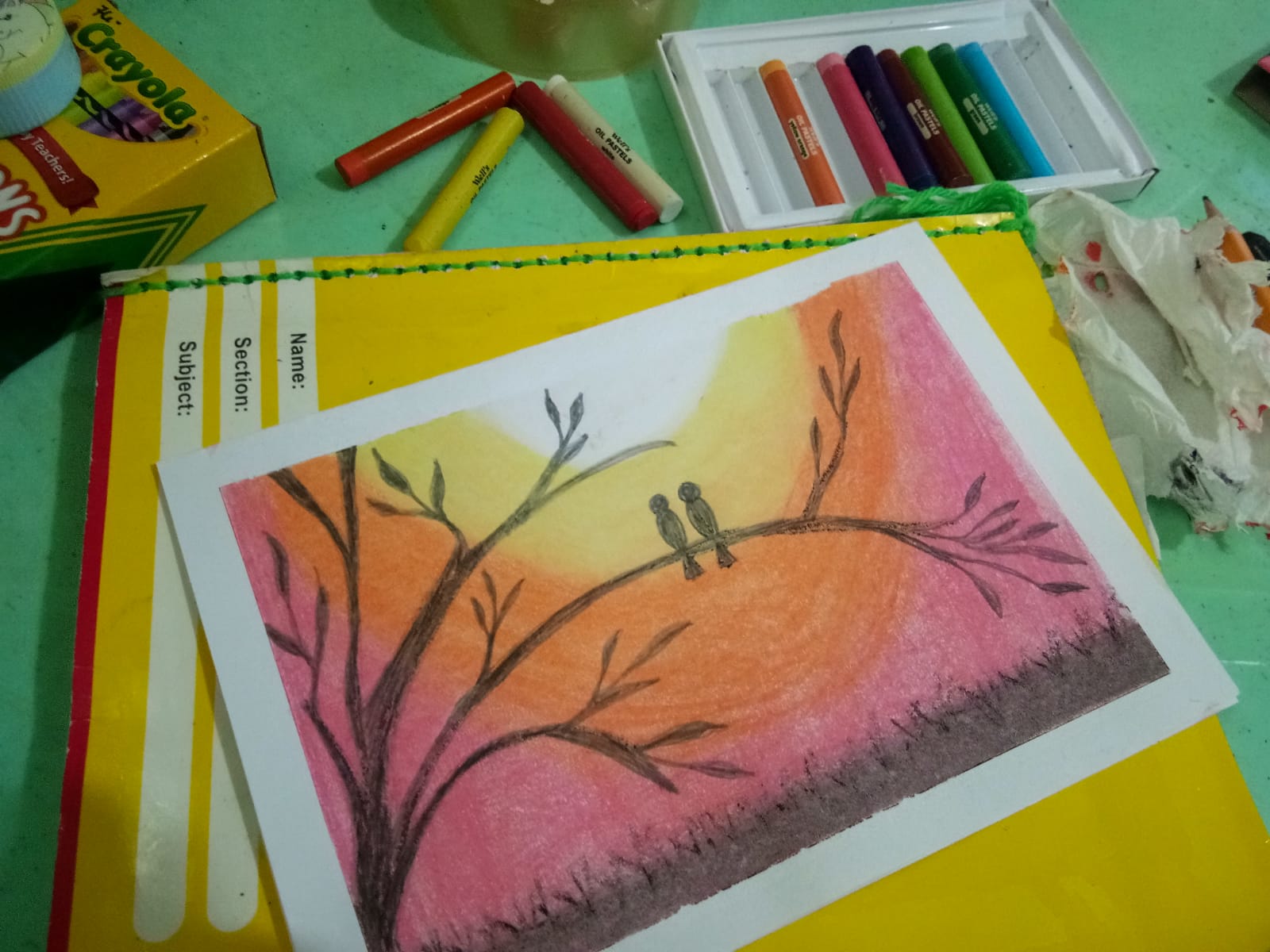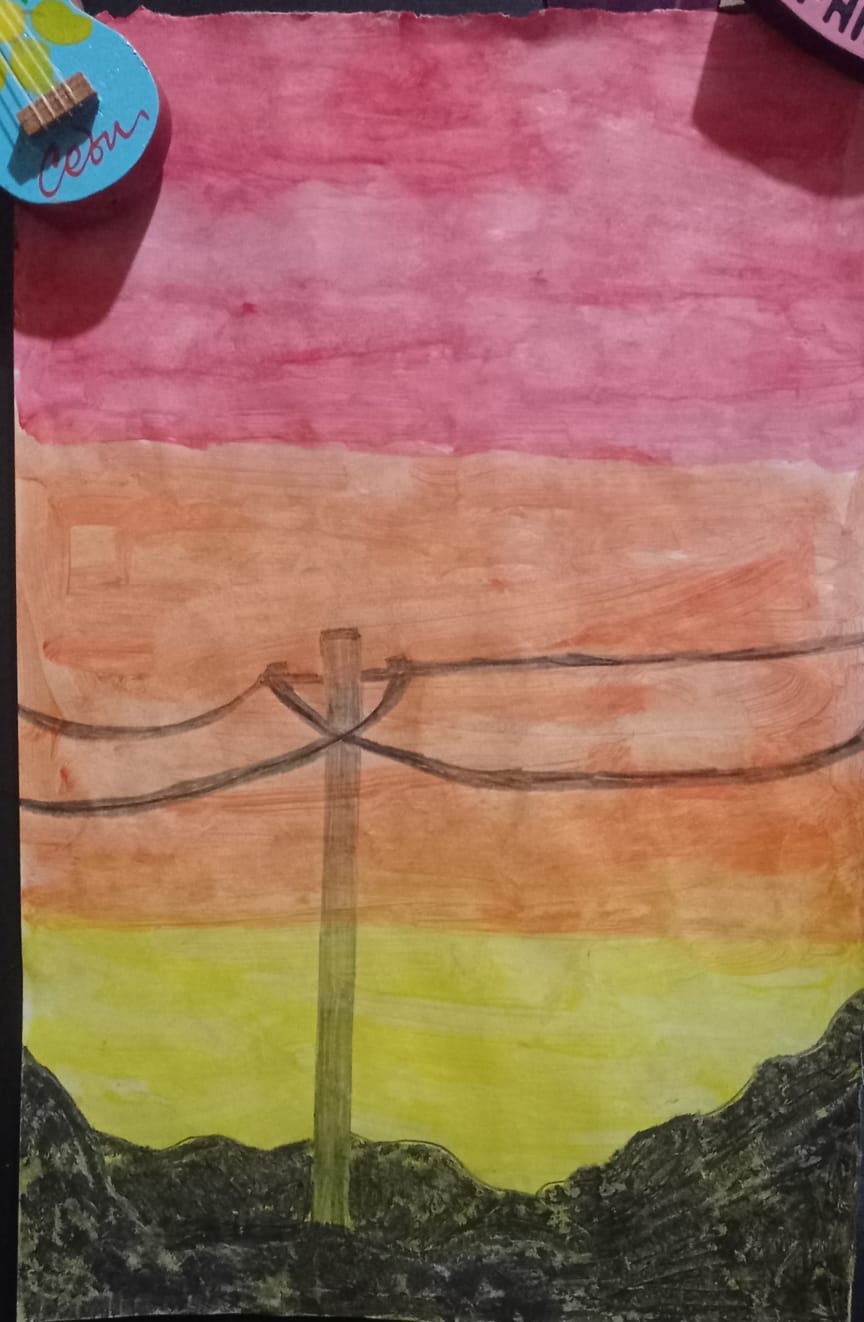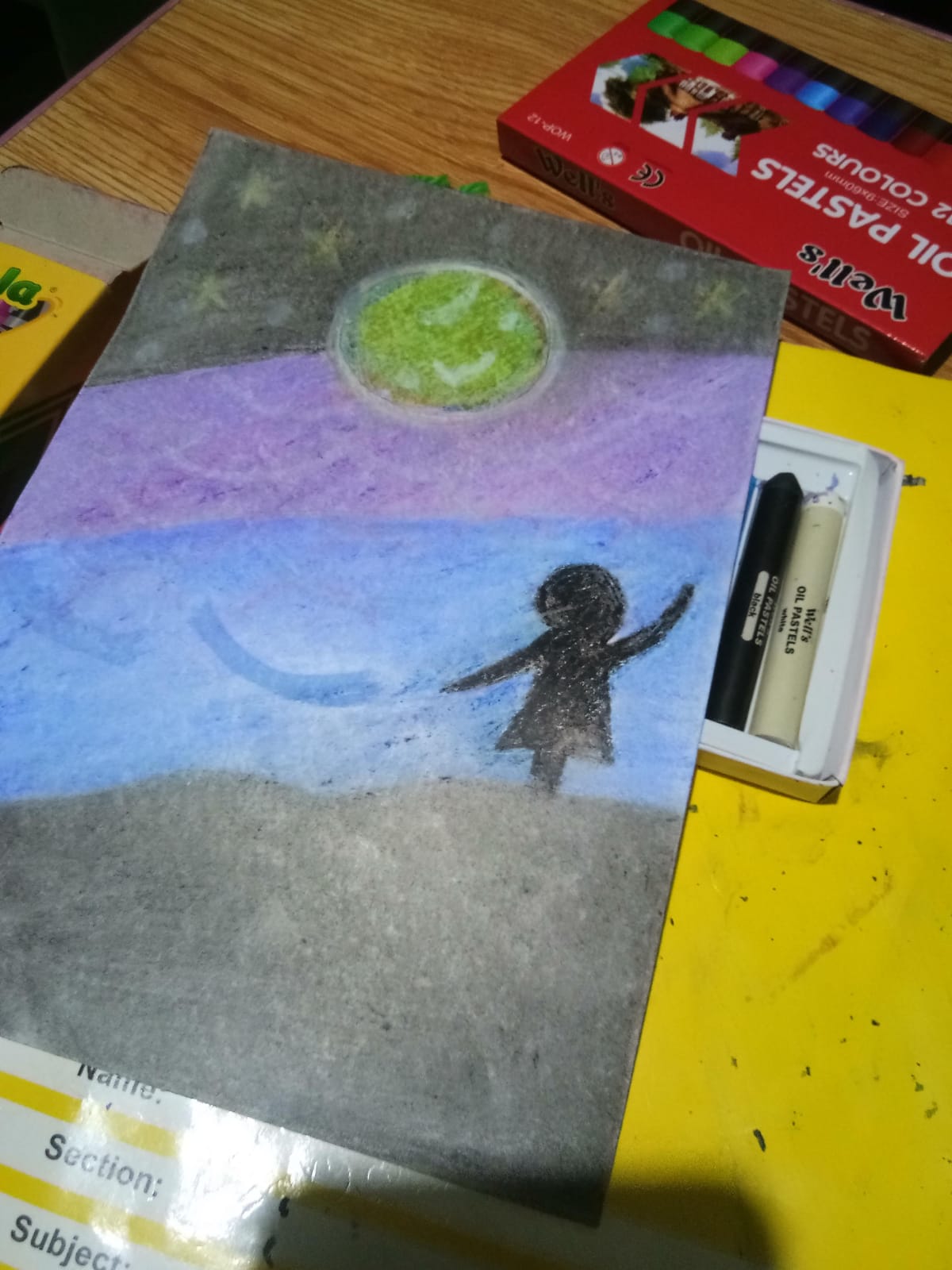 As a mom, I couldn't be prouder, especially since I don't consider myself art-inclined, although my grandfather was a local painter (maybe that's where they got their interest in drawing). I just hope that they get to continue working on their hobby, and who knows, maybe one day they can pursue a career related to their passion. But no matter what they choose to do later in life, I'll just be here to support them 100% of the way.
---
Thanks for reading and I hope you all have a great week ahead! Stay safe everyone and just incase you forget, remember that you are Amazing and your Doing a Great Job! 🙂 Hugs!
---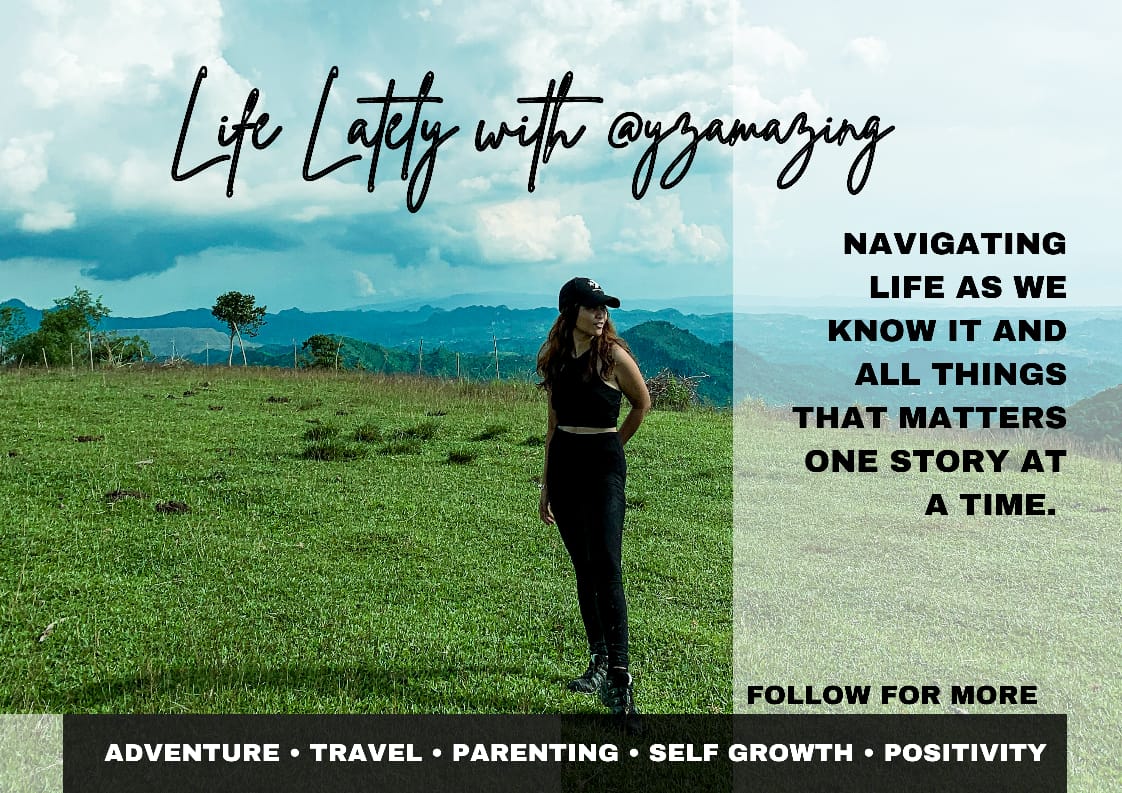 Ma. Morena
is a nature enthusiast, an optimist and outgoing person who loves turning her adventure and thoughts into writing.
Liked what you read? show some love by sharing your comments and upvote the content. Feel free to re-blogged the post and help spread positivity by paying it forward. Don't forget to follow her for more stories and adventures here on Hive.

---
All photos were taken and edited by me unless stated otherwise. Images may have been shared to my social media accounts prior posting to the blog.
---